Welcome to 2019! We hope that you are off to another great sewing year.
2018 has drawn to a close, and like most of you, we've been reflecting on the highlights of the past year here on the Oliver + S blog. We're taking a look back at the year, and all the blog posts we've shared with you.
Thank you for being here with us and reading the blog throughout 2018. A huge highlight from last year was our 10th anniversary celebration during the month of March. We celebrated over the course of two weeks during which we took a walk down memory lane in our post: We're Celebrating 10 Years of Oliver + S! Be sure to read that one if you haven't already.
There were five Liesl + Co. patterns released. A favorite was the Hollywood Trousers (you can find sew-along here). And another favorite was the Terrace Dress (check out this super cute one). Also there were two Oliver + S patterns released including the Girl on the Go Dress + Top (sizes 8-18 and the sew-along for that can be found here).
2018 also included everything from your favorite non-essential sewing tools to finding sewing supplies at an art supply store. We spent more time talking about Liesl + Co. patterns with our Starting out with Liesl + Co. Patterns and the Women's Metro T-shirt Tried 'n True pattern posts.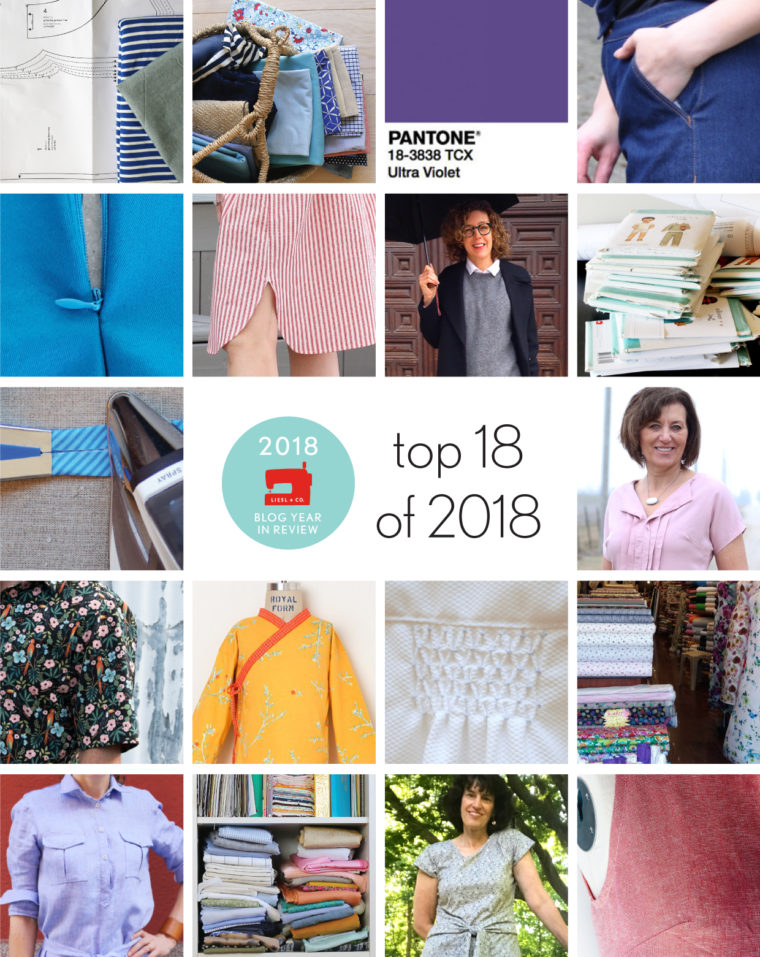 Be sure to click on through to revisit these top 18 blog posts or to discover them for the first time. This list is la crème de la crème of 2018 and you might want to pin these blog posts onto your sewing Pinterest boards.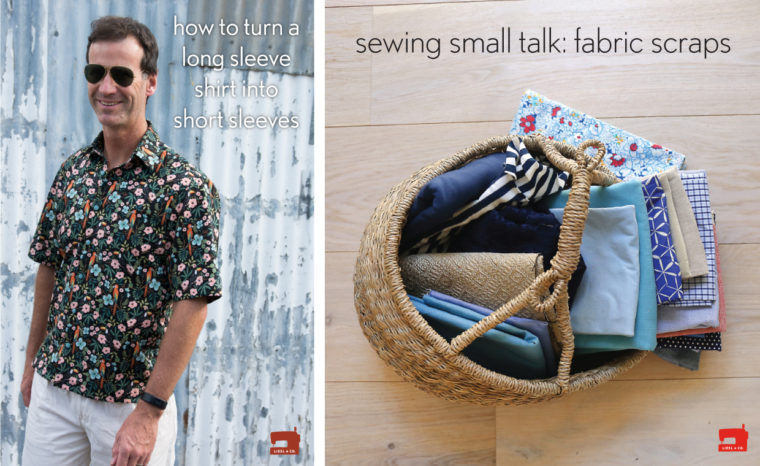 1) How to Turn a Long Sleeve Shirt into Short Sleeves
Shelly made a Liesl + Co. All Day summer shirt and she shared her short sleeve tutorial.
2) Sewing Small Talk: Fabric Scraps
When you sew you always accumulate leftover fabric scraps. What do you do with yours?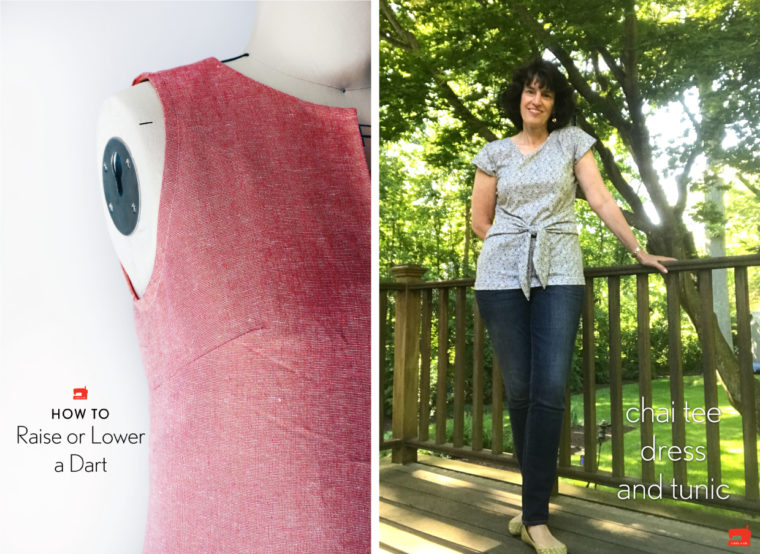 3) How to Raise or Lower a Dart
When you're sewing and the dart isn't quite right for your body, how do you move it to the right spot? This tutorial will help!
4) Chai Tee Dress and Tunic
Last year we started the Liesl + Co. Advisors Circle. As part of that group, Lisa showed how she turned the Chai Tee into a dress/tunic.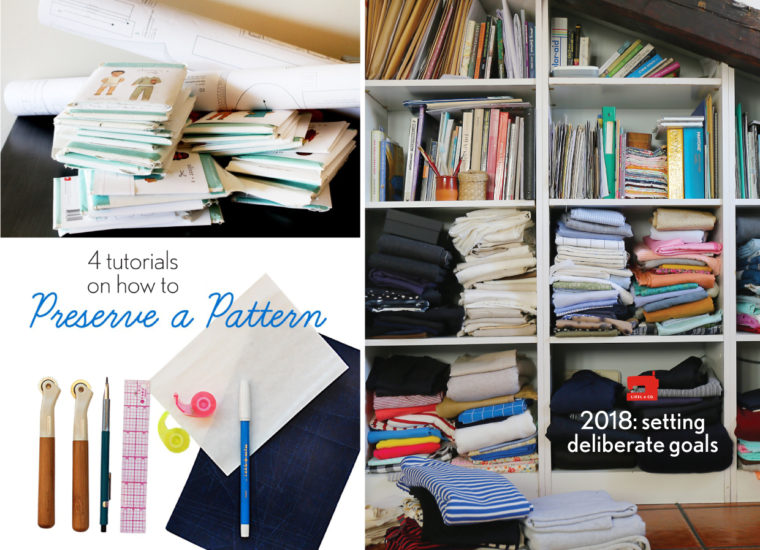 5) Four Tutorials on How to Preserve a Pattern
Would you like to preserve your patterns? We'll walk you through the most popular methods with these four tutorials from our archives.
6) 2018: Setting Deliberate Goals
Liesl talks about consuming responsibly, and she shares some of her thoughts on planning to make deliberate choices in your buying and sewing.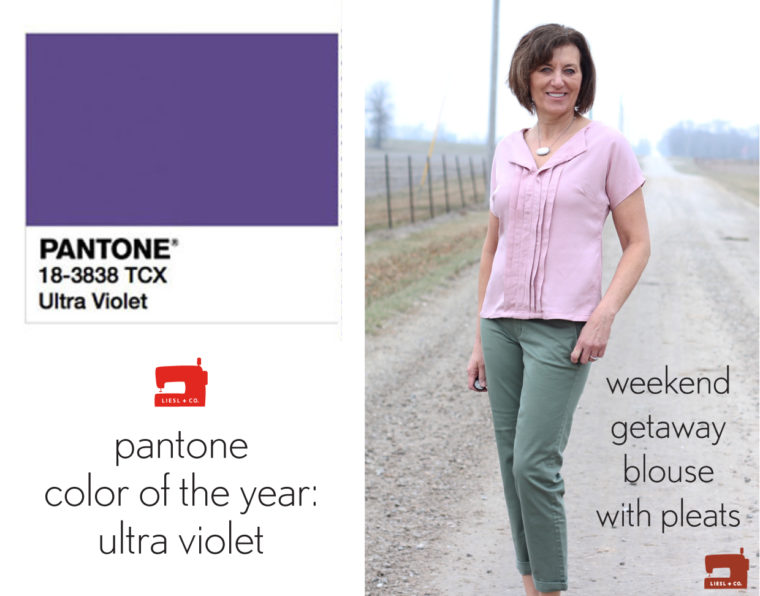 7) Pantone Color of the Year: Ultra Violet
What are your feelings about the color purple? And why is Ultra Violet trending in 2018?
8) Weekend Getaway Blouse with Pleats
As part of our Liesl + Co. Advisors Circle, Lori shared how she added pleats to the front of the Weekend Getaway Blouse.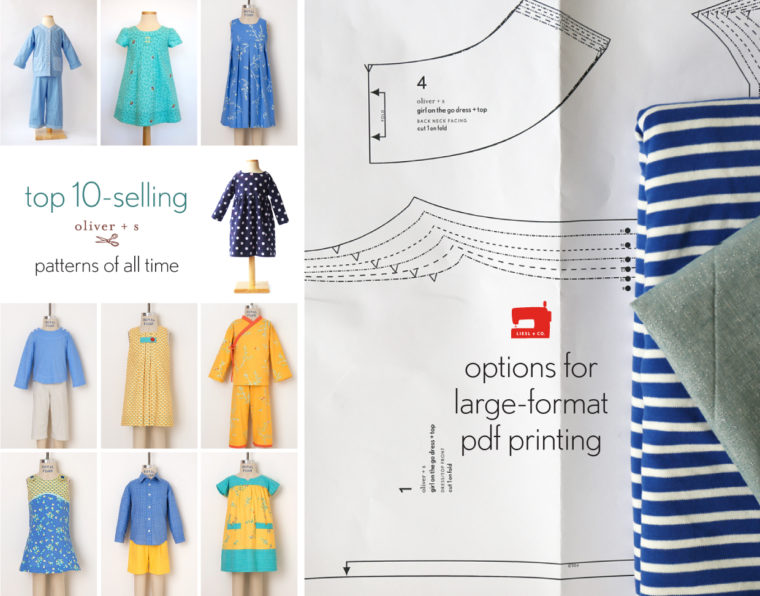 9) Top 10-selling Oliver + S Patterns of All Time
Have you ever wondered what are the most popular Oliver + S pattern styles have been over the last ten years? We've gathered the top ten selling patterns of all time.
10) Options for Large-format PDF Printing
Where do you get your large-format PDF pattern files printed? Here are some suggestions if you're looking for a reliable printing source.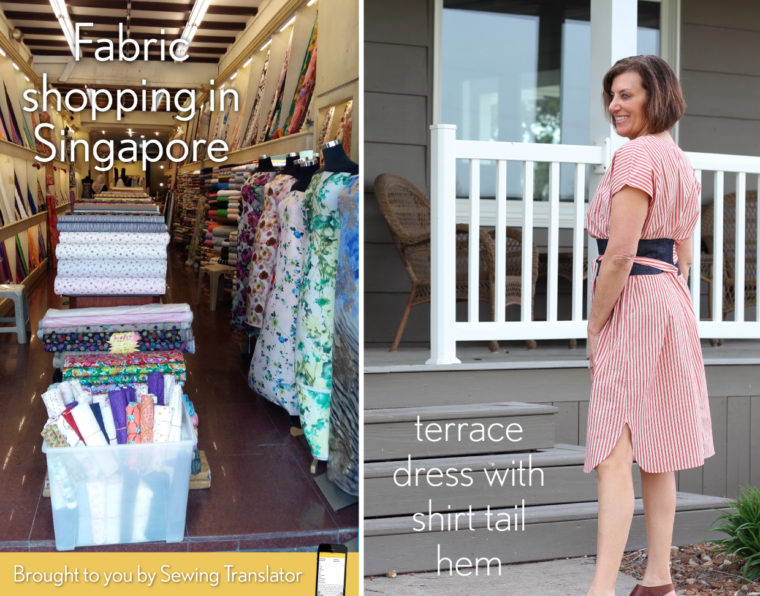 11) Fabric Shopping in Singapore
We continued our fabric shopping series, visiting cities from all over the world. We started the year with Singapore, then continued with New Delhi, San Diego, Portland, Indianapolis, San Francisco, Atlanta, Phoenix, Seattle, Washington D.C., Nashville, and Barcelona.
12) Terrace Dress with Shirt Tail Hem
As part of our Liesl + Co. Advisors Circle, Lori shared her Terrace Dress with shirt tail hem.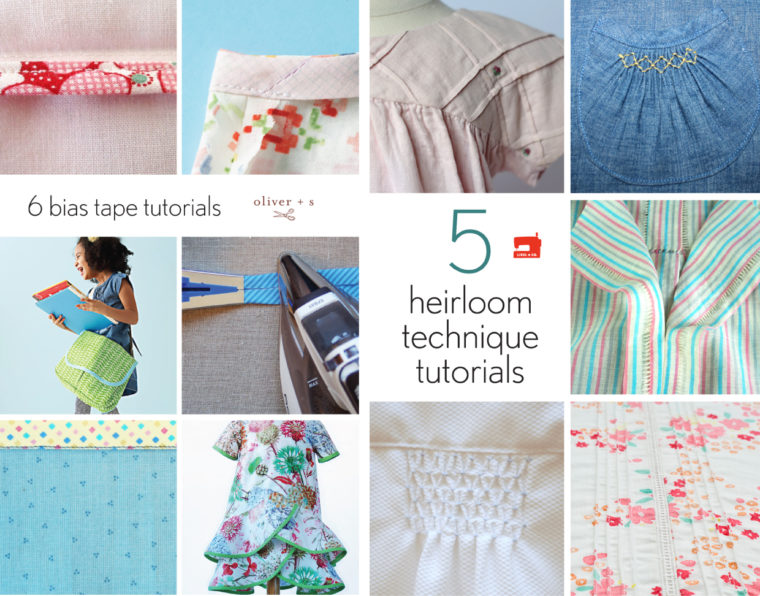 13) Six Bias Tape Tutorials
Learn how to make, sew and use bias tape with these six bias tape tutorials from our archives.
14) Five Heirloom Technique Tutorials
Here are five heirloom technique tutorials from our archives that will help you add pretty details to your sewing projects.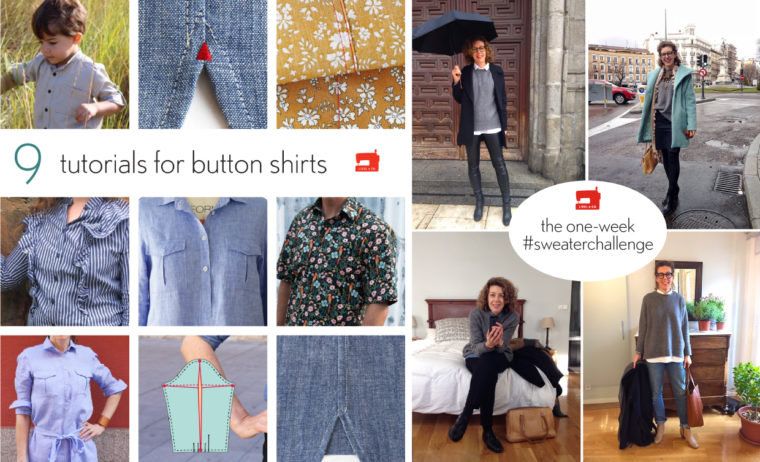 15) Nine Tutorials for Button Shirts
Here are nine button-front shirt tutorials from our archives that will help you make just the shirt you want to wear.
16) The One-week #sweaterchallenge
Liesl wore the same sweater for a full week (and more). Why? And what were the results of this little style experiment?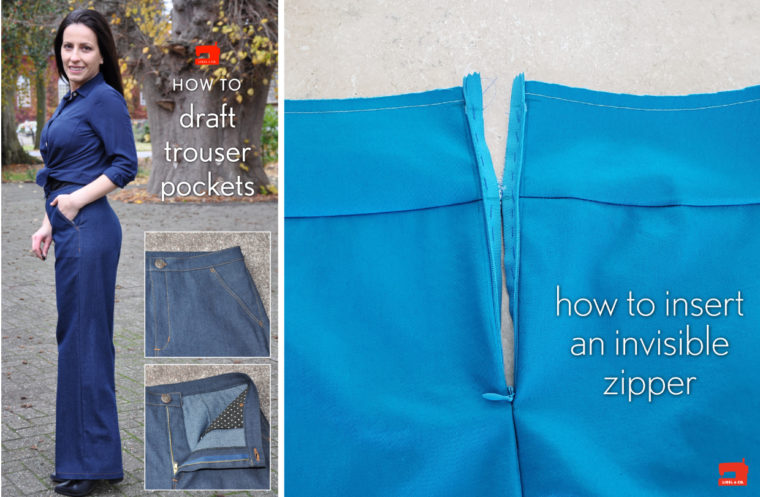 17) How to Draft Trouser Pockets
Learn how to draft trouser pockets with this tutorial. This will demonstrate how to make slant pockets on the Liesl + Co. Hollywood Trousers.
18) How to Insert an Invisible Zipper
This tutorial shows you how to insert an invisible zipper. If you follow this method to insert your invisible zipper, you will get perfect results every time!
Thank you so much for the time you've spent here in 2018. We hope you have a very creative 2019!