Hello friends.
It's a full week for many of us, with the Independence Day holiday in the middle of the week in the U.S. this year. I'm sure many of you are busy making plans or even taking a proper holiday. So let's have a little fun and talk about something almost every sewist is passionate about: our favorite sewing tools.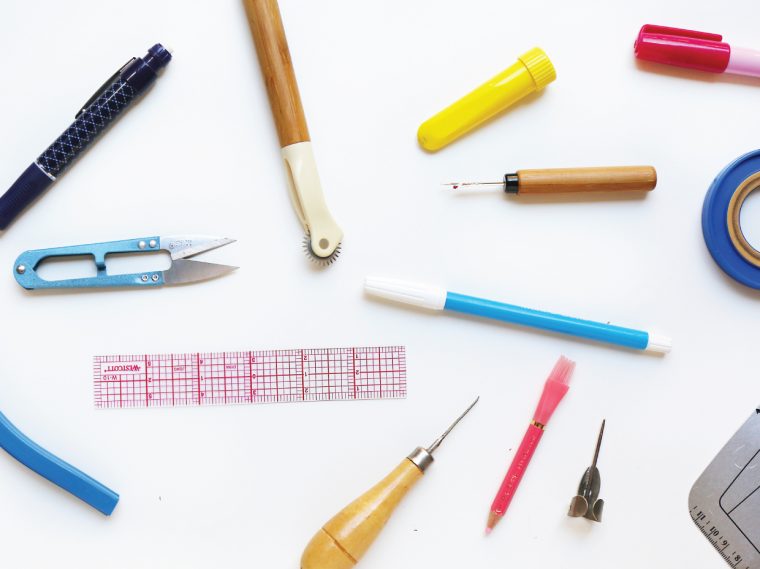 Aside from what I would consider to be sewing essentials–like a sewing machine, seam ripper (an absolute essential, right?), scissors, etc.–there are other tools and notions which I absolutely love and am convinced that I can't live without. For me, this includes the Chaco Liner and the Clover Protect and Grip thimble. I don't like to sew without a thimble anymore. I think it's a remnant of design school and all those tailoring classes I took.
What are the one or two essential non-essential sewing tool you can't live without? If everyone shares one thing they love, maybe we'll all discover something new which will make our lives easier.