We are back with another contribution to our fabric shopping series from cities around the world. Join me in welcoming Sue to the blog. She's giving us a fabric shopping tour of Portland, Oregon. Glad to have you here Sue!
When you try to shop for fabric in a country that isn't your own, you'll find that sewing terms aren't easily translated. To help you out, we created the Sewing Translator, which many of you have contributed to and use. We hope it will be useful to you as well in your travels. Sewing Translator is now available in 14 different languages, and if you have an iPhone or iPad you can download it to use the native iOS app off-line as well. We hope you'll make good use of it! You can find Sewing Translator in the Apple app store, and it's free.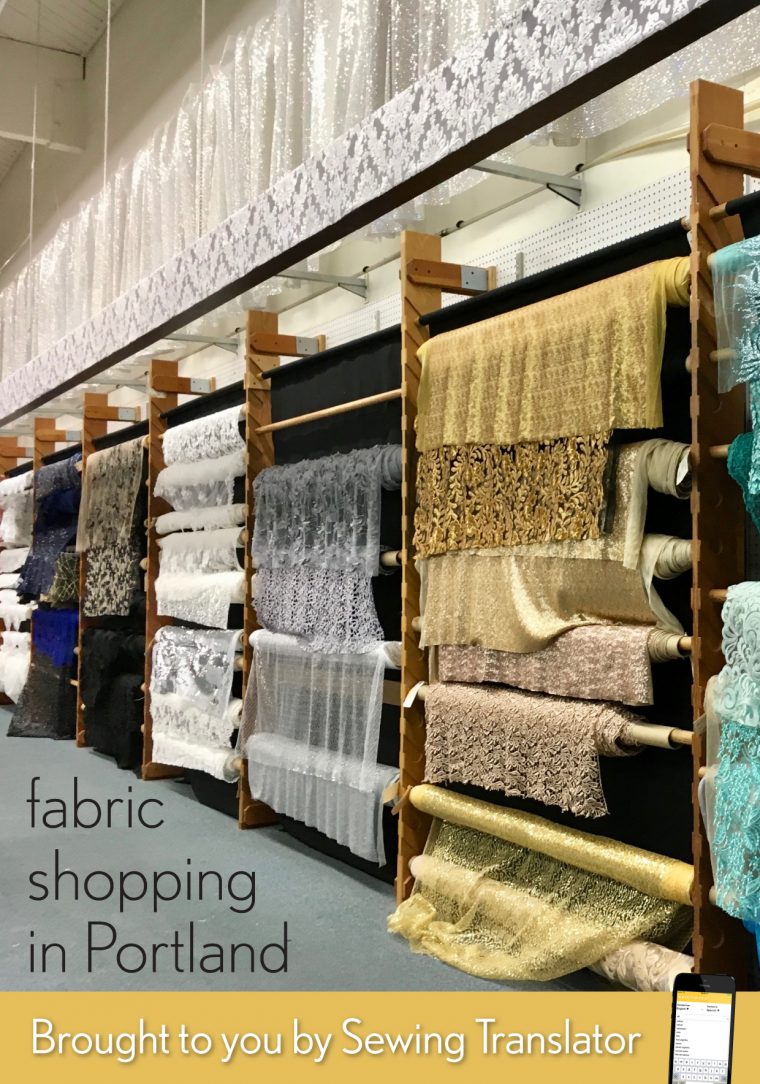 The Pacific Northwest is a paradise for sewists! Oregon has well over 100 quilt and fabric stores statewide, both independent shops as well as at least one national chain. Most Oregonians live in and around the beautiful city of Portland, which is blessed with a wide range of fabric outlets, including small high-end specialty shops and three large local mega-stores. Here's a sampling of what can be found in the metro Portland area.
Two high-end specialty shops are just a few blocks apart on north Portland's Alberta shopping street. Modern Domestic says it transforms substance into style through a curated fabric selection, instruction for sewists of all stripes, and an emphasis on community. Modern Domestic carries a high-end group of modern fabrics, tools, notions and accessories. The selection ranges from Art Gallery to Skinny La Minx, from knits to wovens, from quilting cottons to Liberty fabrics to garment material.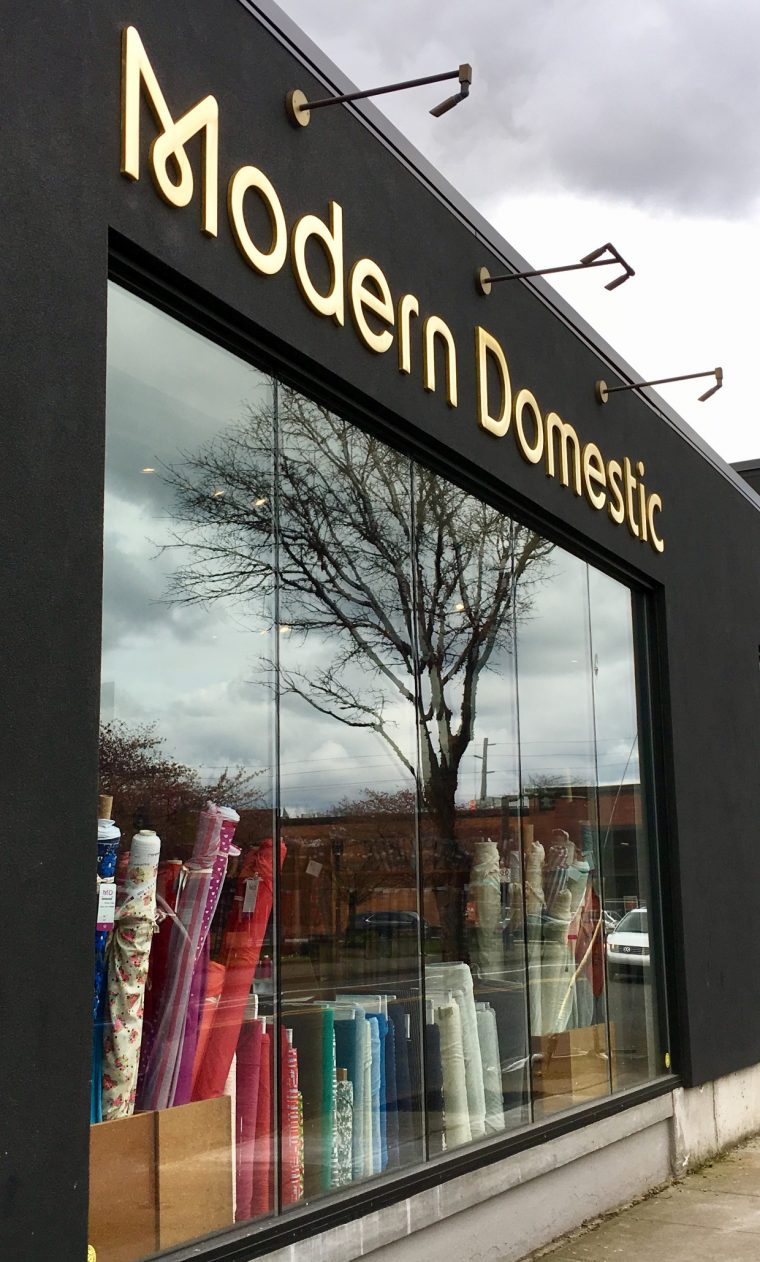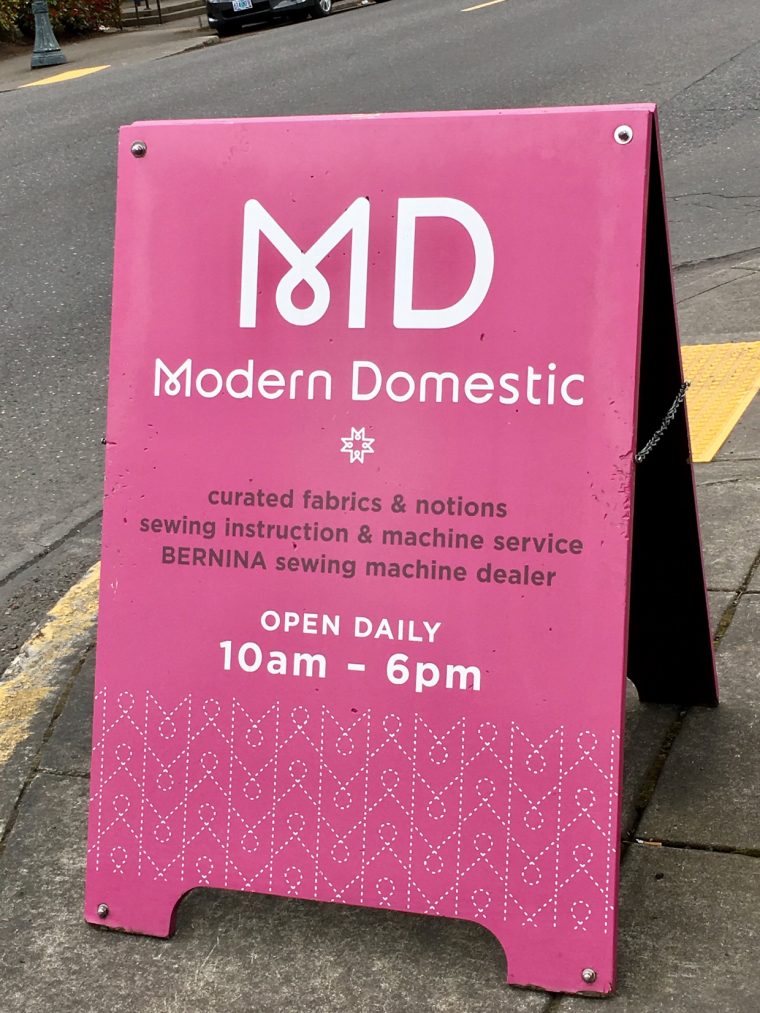 "We are a community for people who sew," said co-owner Michelle.
Modern Domestic offers classes for all levels. This includes private and small group lessons, along with hourly sewing studio access to machines and longer periods available for independent quilters (including a long-arm rental). Modern Domestic also offers a sewing club with annual membership. At the club's 10 monthly two-hour sessions, sewists learn tips, tricks and skills, while trying new tools, presser feet, techniques, and projects. The shop also holds regular Friday night "sewcials" for a modest fee, as well as one-day workshops on such topics as making bralettes and undies. On the quilting side, the shop participates in row by row and teaches quilting and longarm use. In addition, all products are available through Modern Domestic's webstore.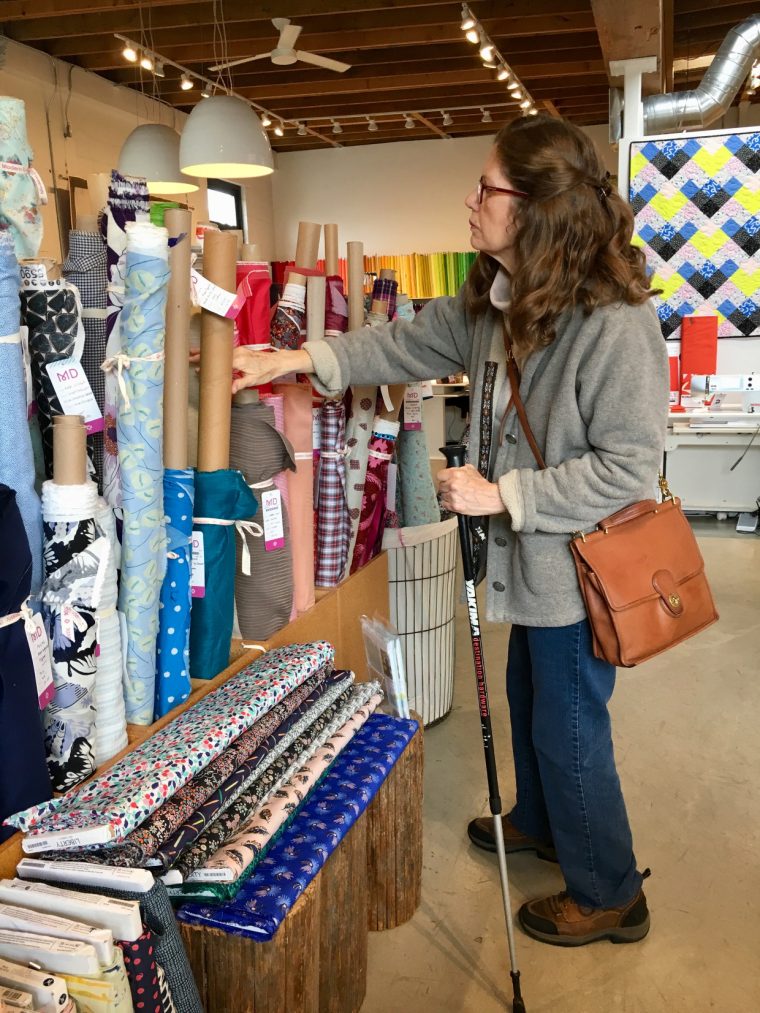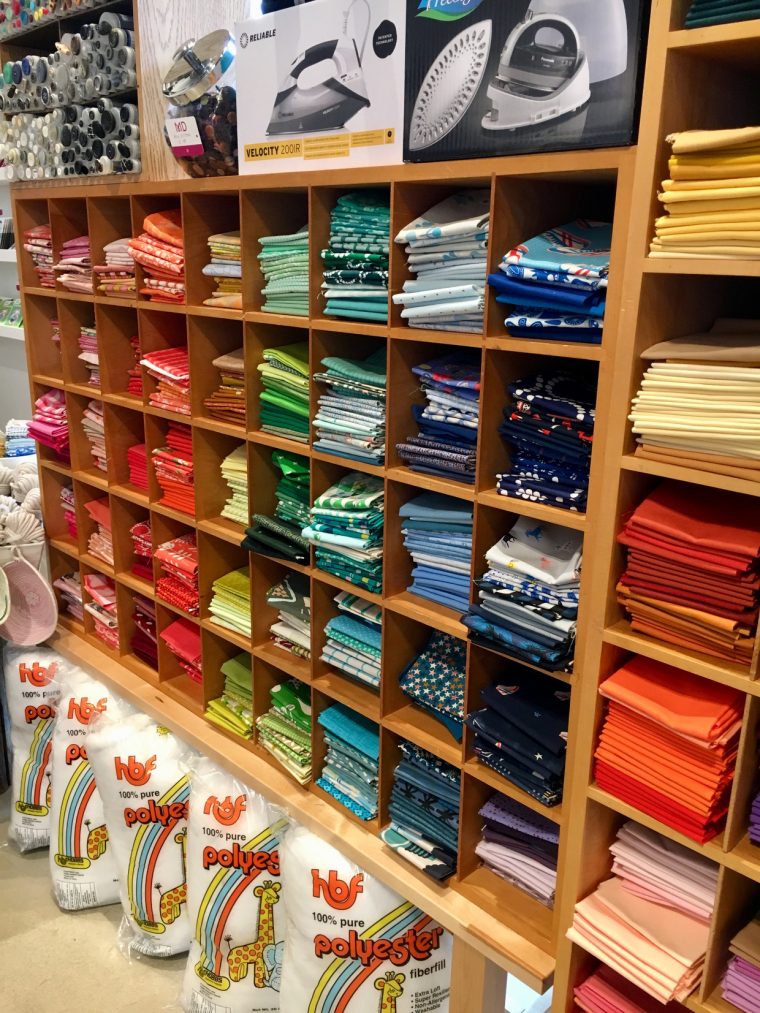 The store also sells Bernina sewing machines and servicing. While a customer's machine is being serviced, the customer can take advantage of free open sewing in MD's studio until their machine is ready. Also offered are scissor sharpening and a kids' sewing camp.
Staff say a trend they've noticed is increasing pattern sales and younger customers.
"They're not sewing to try and save money," said employee Lance. "Rather they're working to create something unique that nobody else will be wearing."
Just a few blocks away on Alberta Street is Bolt Neighborhood Fabric Boutique. Founded in 2005, Bolt offers a distinctive mix of fabrics, notions, books, patterns and supplies intended to inspire and encourage sewists. With materials to suit every skill level and budget, and a knowledgeable staff on-hand to provide guidance, "you're invited to visit Bolt and discover the possibilities for your next—or first—sewing project," said a staff member.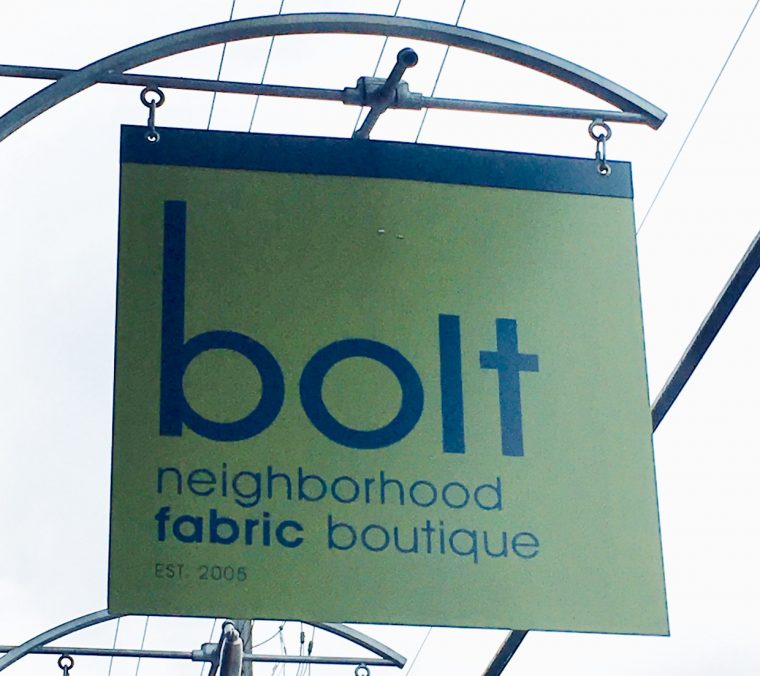 Since 2005, the shop has grown to serve both Portland locals and become a popular destination with tourists. The Bolt staff work to provide unique shopping so when a customer walks in, she'll find fabrics and other goodies that she hasn't seen anywhere else.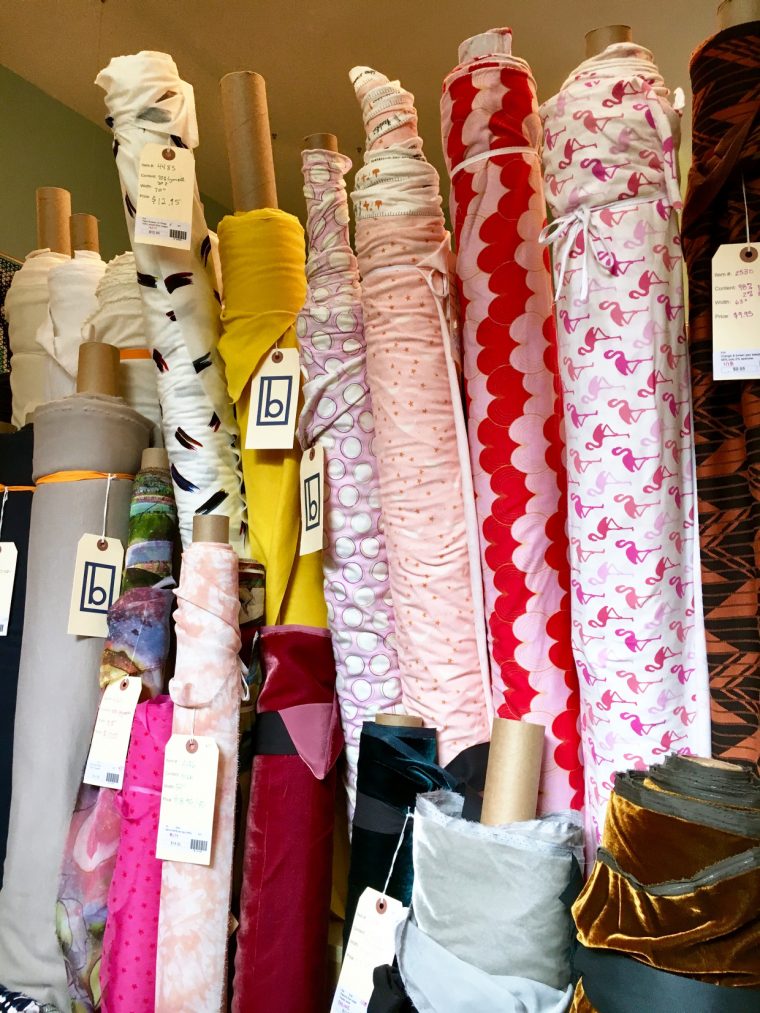 The store offers a full-range of supplies for sewing, quilting and craft projects, and fabrics that are selected to be versatile so they can be used in quilts, garments, bags, and accessories. In addition to selected quilting, apparel, home decorating, and crafting fabric, the shop offers contemporary books, magazines, and patterns—many from local designers and authors. Bolt also has a large collection of ribbons, trims, rick-rack, and embellishments–along with a selection of hand-stitching and embroidery items. In addition, fabric and other items are available online.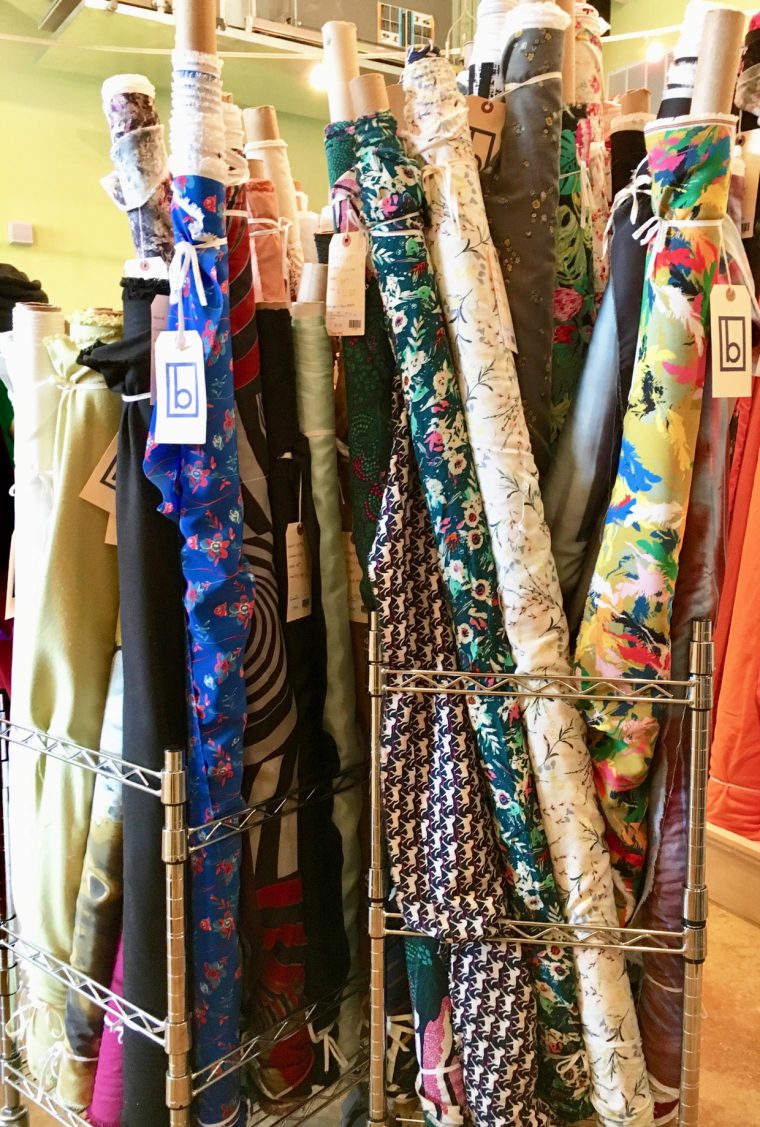 Bolt is a proponent of Slow Fashion–a movement to promote understanding of the fashion process and mitigating the negative effects of the commercial fashion industry. Slow Fashion promotes ethical and ecologically sound materials and labor practices, reducing excessive consumption of clothing and accessories, creating quality products that will last and maintaining clothing to prolong its life and minimize its environmental footprint. In keeping with the environmental sensibilities of the Northwest, Bolt has always carried a broad selection of natural fibers, and has added organic and alternative fabrics such as soy and bamboo as they become available. Bolt staff cut fabric to 1/8th of a yard to help reduce waste and have eliminated packaging when feasible. Most of their tapes, elastics, ribbons and embellishments are offered in bulk to give customers exactly what they need without excess packaging or extras that won't be used. Also on hand are organic, sustainable and limited-edition fabrics including hand-prints and Japanese imports.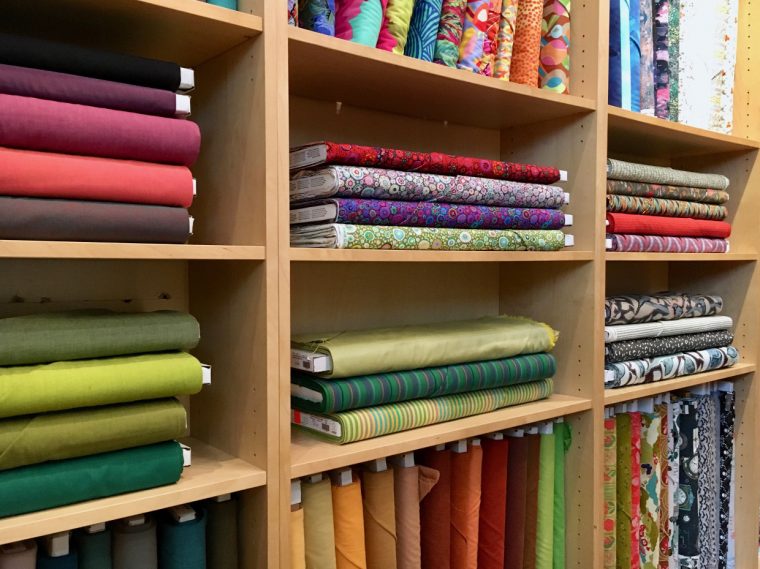 "There are many ways to participate in slow fashion, including making your own clothing, thinking critically about your consumption practices, and getting as much life out of each item as you can. At Bolt, we seek to encourage thoughtful and conscientious consumerism," said owner Gina.
Portland sewists have a local mega-store–or actually two–with roots in Oregon's historic wool industry. Mill End began about a century ago as one of the very first worsted woolen mills on the West Coast. They outfitted soldiers in both World Wars and provided the worsted yarn for many of Carl Jantzen's early knitted bathing suits. Later, the store grew from an employee store sideline to two Portland locations with more than 50,000 square feet housing a huge assortment of fabric and trim.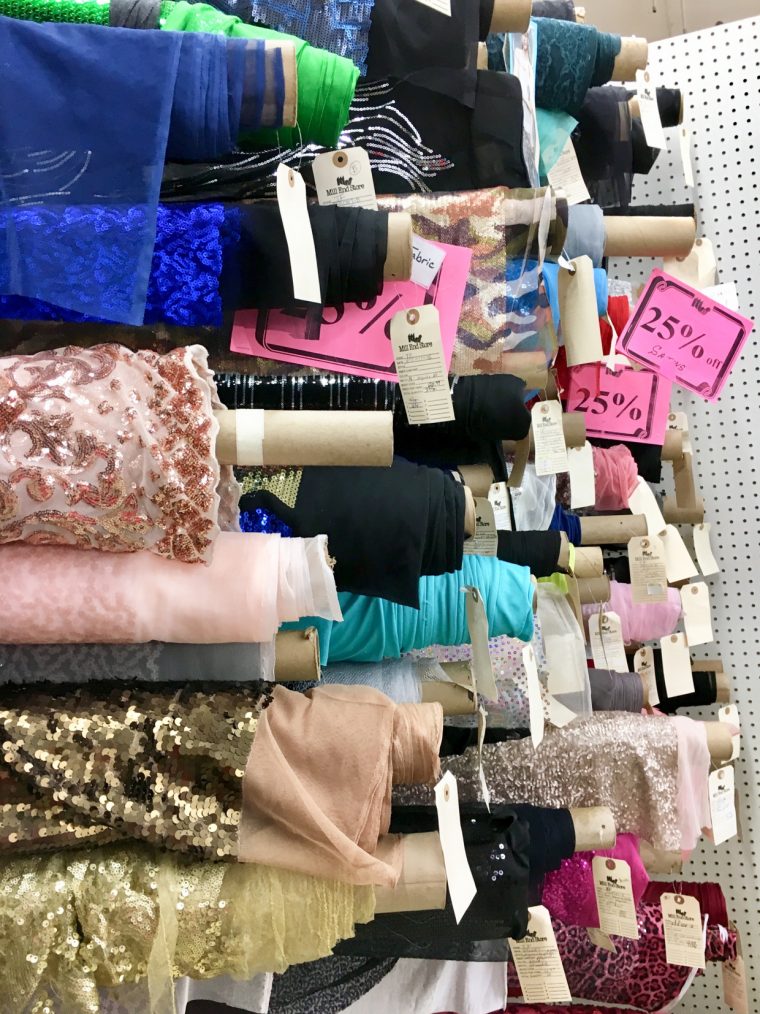 Mill End provides garment makers, quilters, home decorators, brides, outdoor enthusiasts, costumers, and crafters with a staggering array of attractively priced material and specialty items. Featuring cotton, silk, rayon, poly, wool, and more, displays are organized according to fabric type and use. For example, quilting cotton is arranged by dozens of themes such as landscapes, geometric, stripes and dots, juvenile, transportation, cats, food and others. The bridal section has scores of bolts of satins, laces, organzas, fine netting, brocades, ribbons and even feathers. Home décor features hundreds of rolls of upholstery fabric, trim, lining and specialties like leather hides. Notions include hard-to-find items such as colorful toggles, parachute cord, bulk trims, and lace collars. There's even a table of liturgical brocades for church vestments.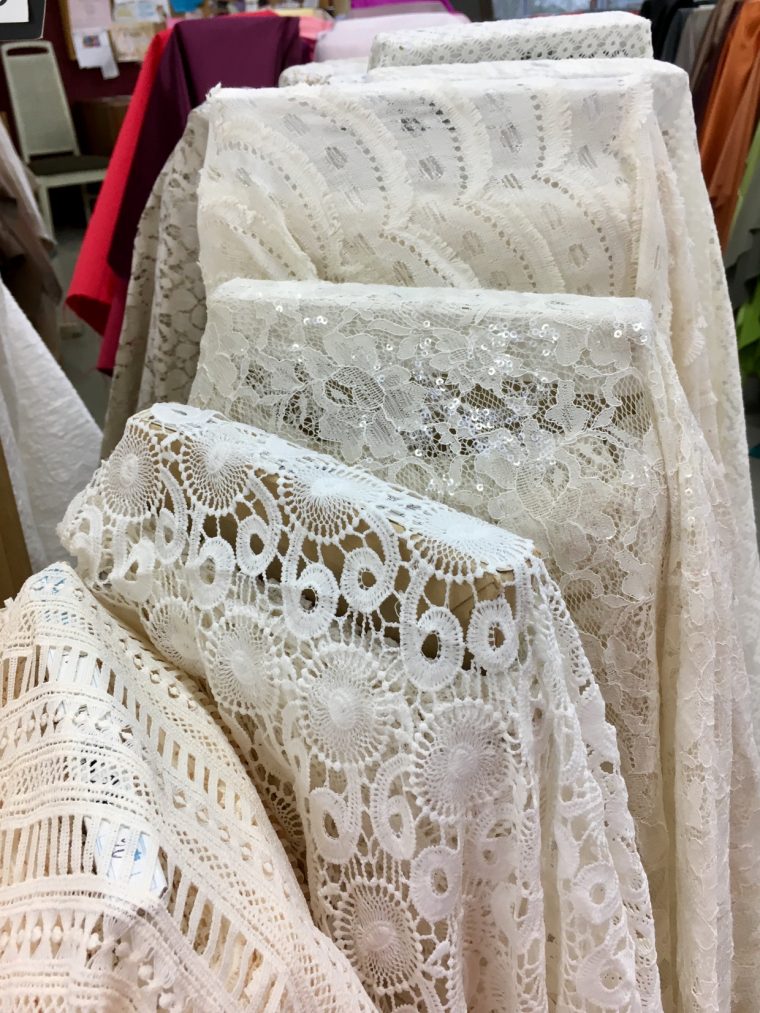 Reflecting Oregonians' love of nature and the outdoors, Mill End has recently beefed up its offerings of technical fabric for outdoor activities and yoga. Lycra, stretch knits, sport fleece, waterproofs, wickaways, softshell and windstopper fabrics in colors and prints from neon to black have been increasingly in demand. Swimsuit fabric is popular, too.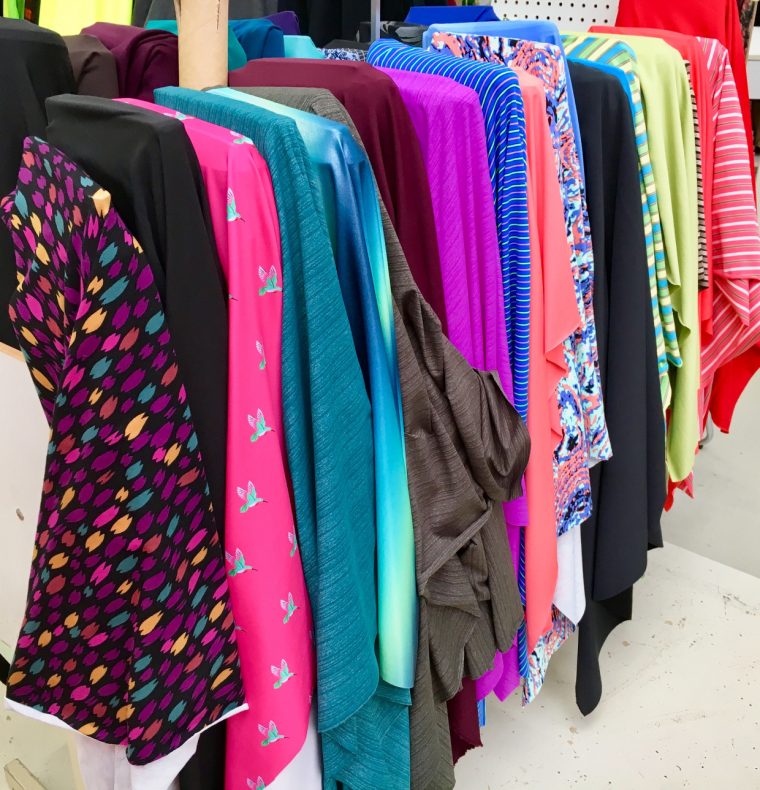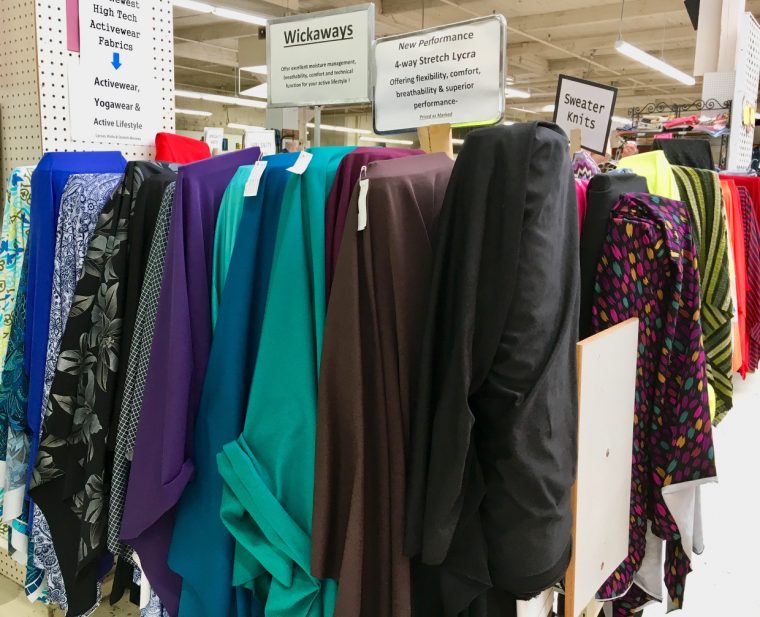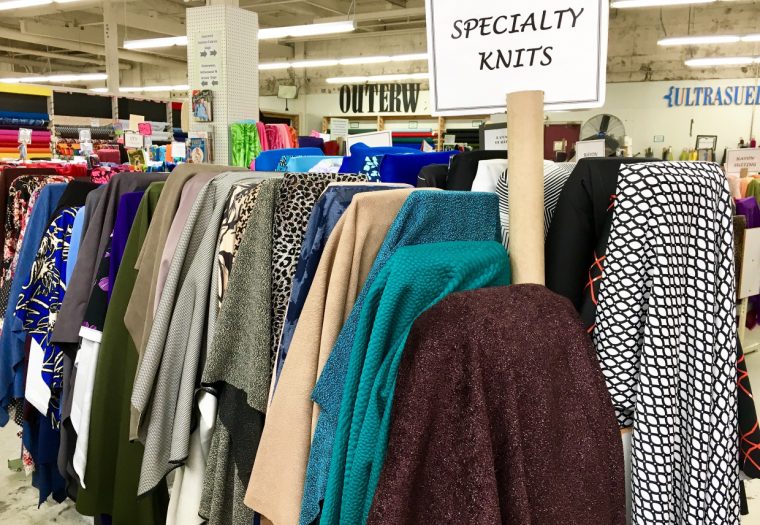 While Mill End doesn't offer online ordering, helpful staff will assist callers with special orders and mail order requests. The store has two locations: one in Milwaukie on the east-central side of Portland, and one on Western just off Beaverton-Hillsdale Highway on the west side of town.
Two sisters-in-law have teamed up to carry on the natural fiber tradition of one of Portland's venerable boutique fabric shops, Josephine's Dry Goods.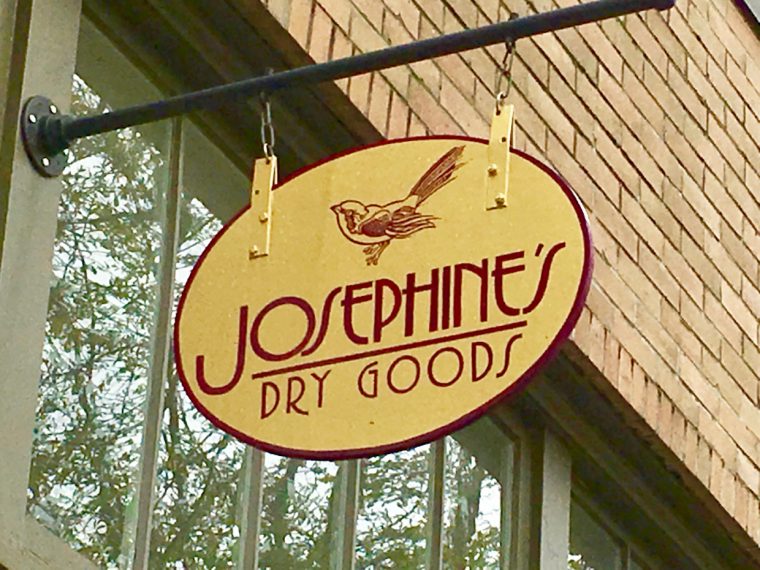 The original Josephine's Dry Goods was established in 1976, specializing in fine apparel textiles. In September 2013, Judith Head (one of the founders) closed the doors to Josephine's downtown Portland location, to spend more time with her family.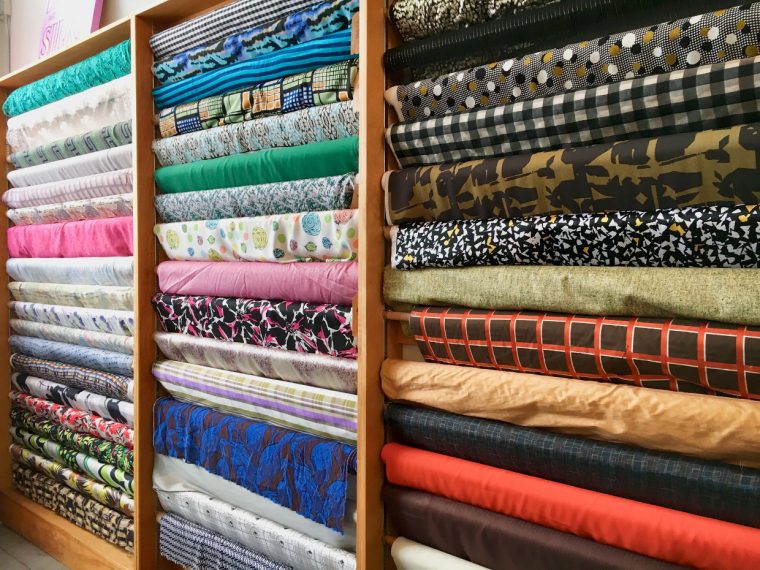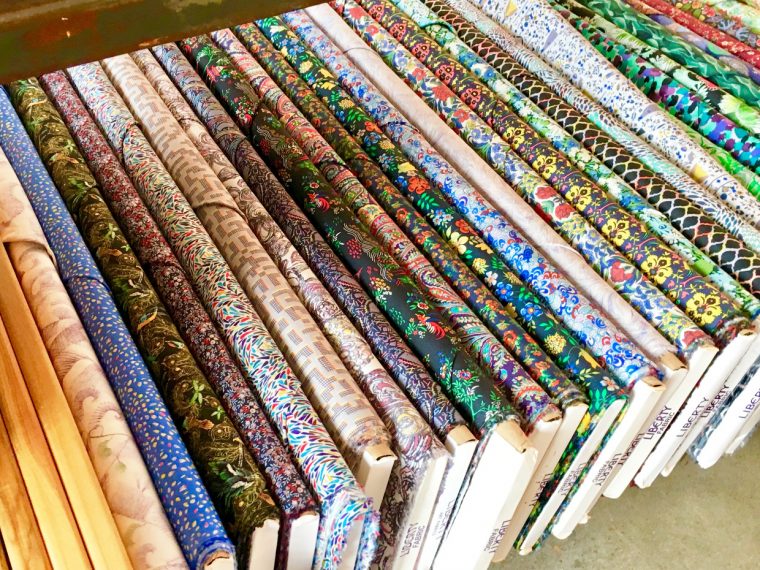 Shortly thereafter, Bini Leach and Dana Leach (sisters by marriage and previous patrons) decided to revive Josephine's. Judith Head graciously provided her blessing, expertise, guidance and assistance throughout the process, helping Josephine's Dry Goods re-open in the summer 2014. Now located in the busy D-Street Village of southeast Portland, the shop continues its commitment to providing the finest textiles, including Liberty of London (cotton lawns and poplins, silks, jerseys, wools & twills), Italian wools, French laces, Japanese denim, and the newest rayons.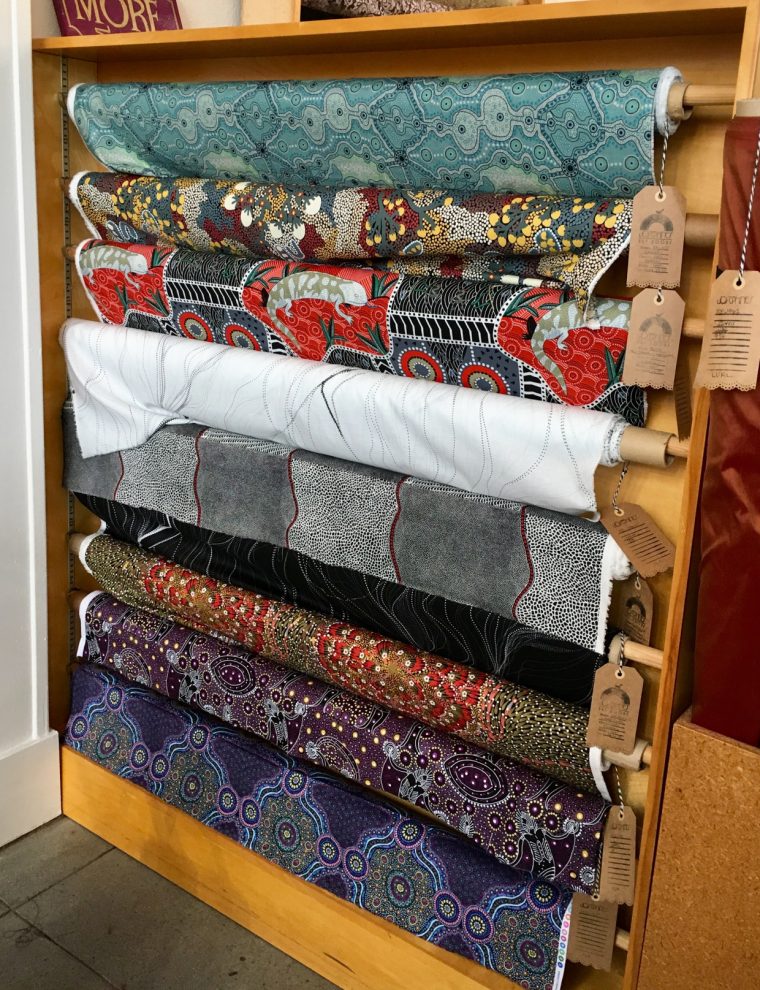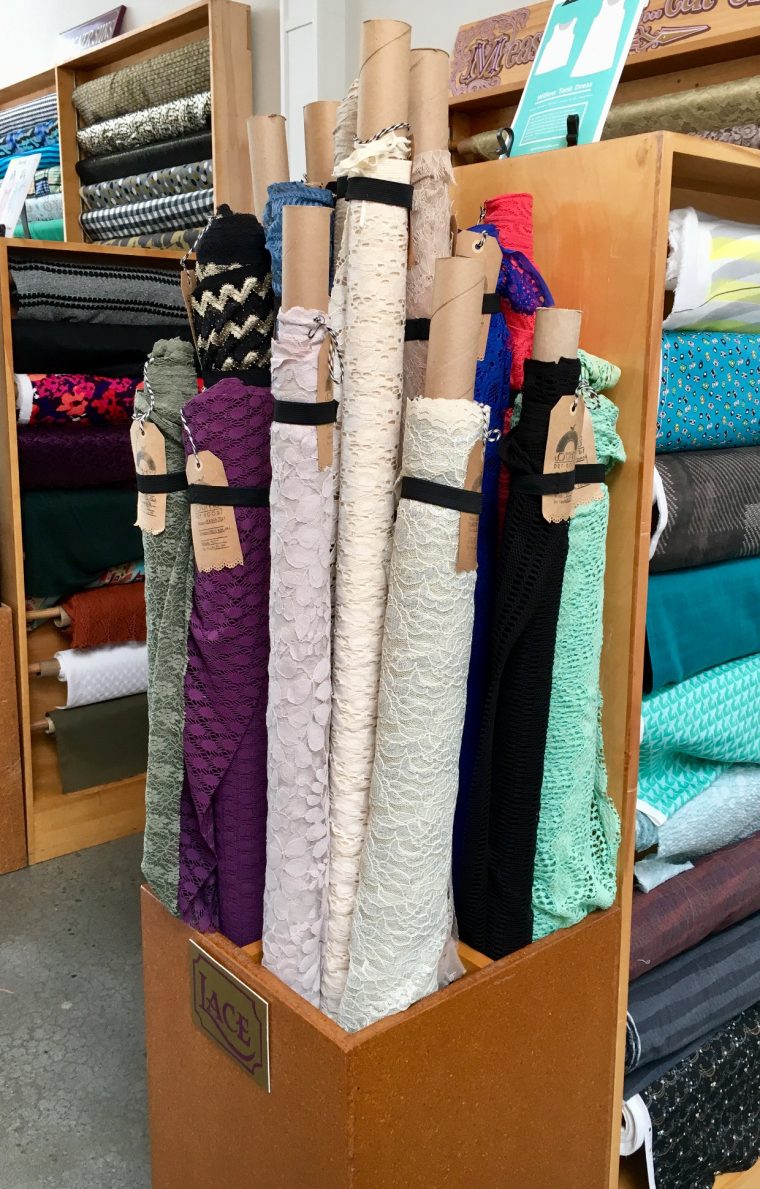 With the largest selection of Liberty of London fabrics in the Pacific Northwest, Josephine's also carries a wide range of sewing-related items including unique buttons, ribbon and trims. They also provide custom clothing and one-on-one project consultations. In addition, sewing classes and machine access by the hour are offered.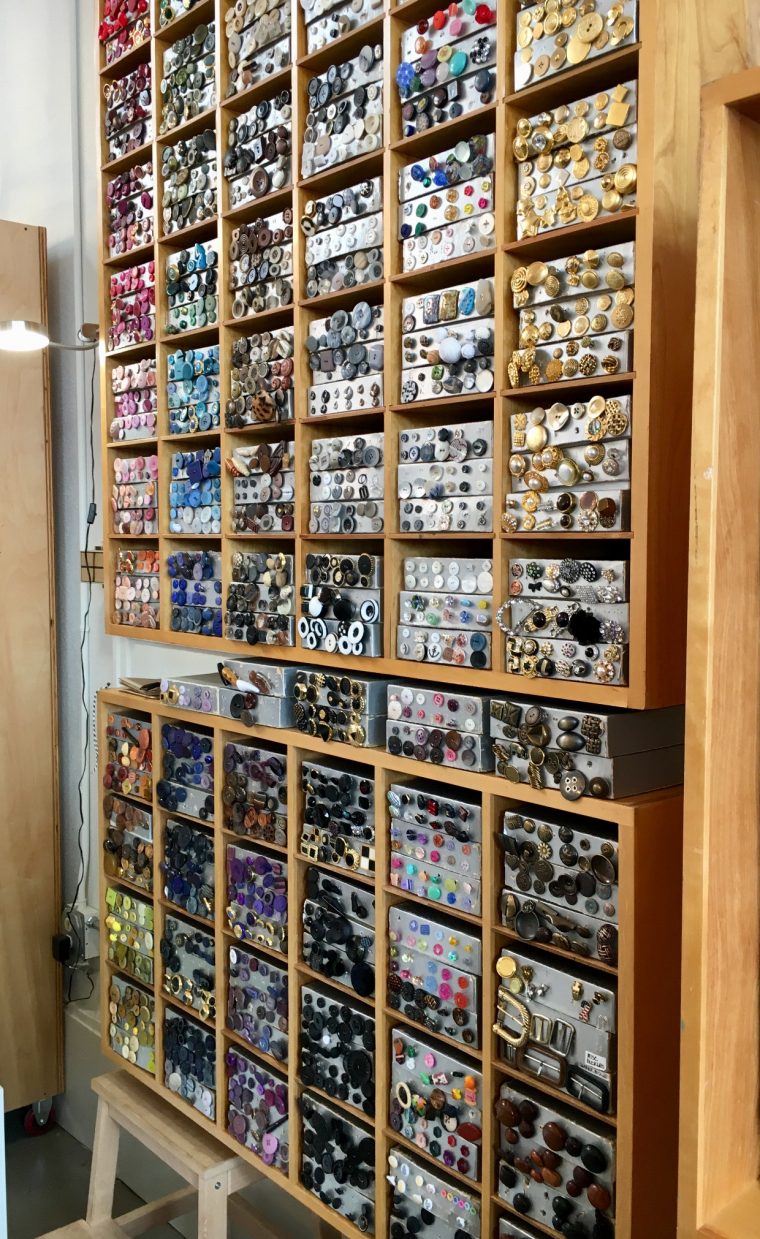 "We have a lot of younger sewers who are intrigued by the new wave of independent garment pattern makers," said co-owner Bini. "And we still have an original owner, Judith, involved in selecting fabrics and managing the store. So we feel we've remained true to Josephine's nearly half-century of serving the Portland sewing community."
A quaint bungalow tucked in Portland's northeast side houses Cool Cottons, a shop with a hot collection of fabric for quilters, crafters and garment makers.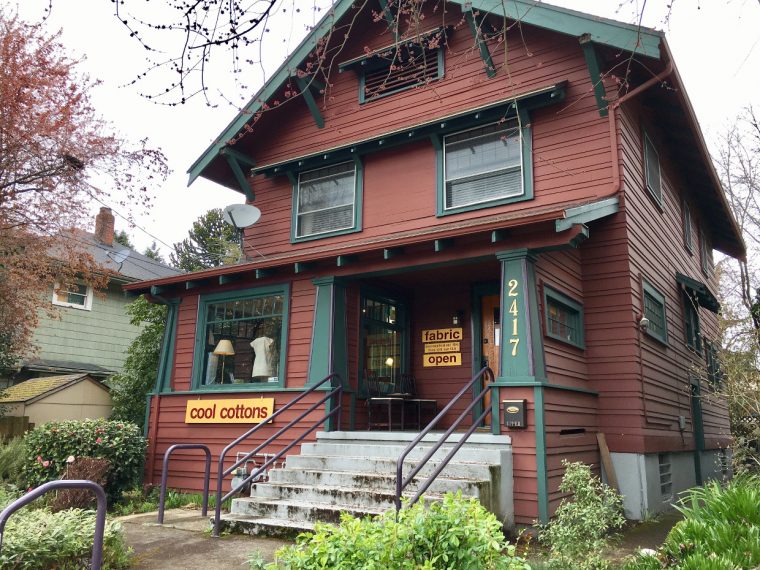 Cool Cottons specializes in first quality, contemporary cotton fabrics. The charming shop features an extensive selection of fabrics from the industry's top designers and manufacturers. Favorites include Art Gallery, Birch Organics, Kokka, Free Spirit, Michael Miller, Robert Kaufman, and Alexander Henry. Cool Cottons stocks fabric for modern or traditional quilting, for making new apartment curtains, or just adding a little color into someone's life. They have more than 60 colors of Kaffe Fassett Shot Cottons and more than 140 colors of Robert Kaufman Kona solids.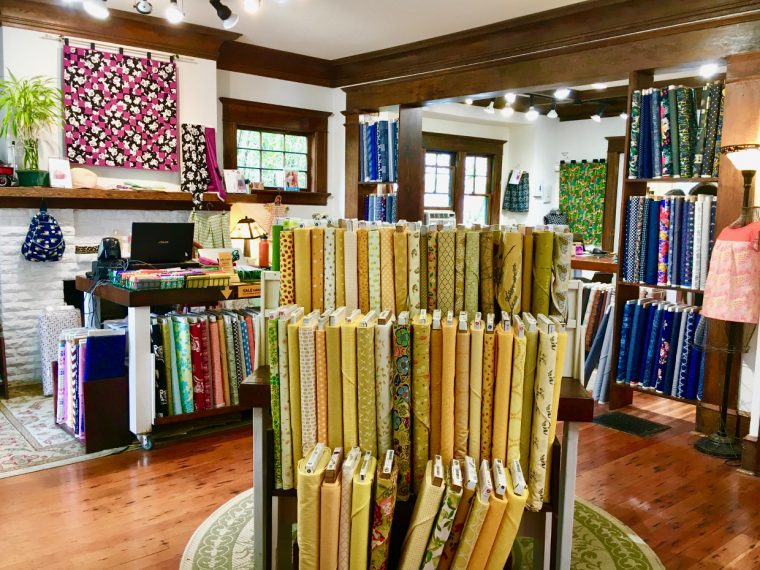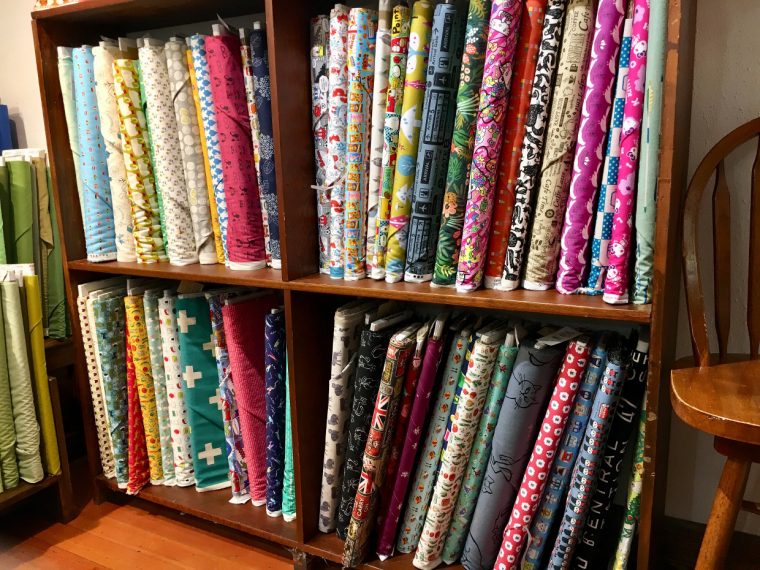 "While we love our modern quilters, we have plenty of gorgeous fabrics that can transition into traditional quilting as well," said a staff member.
All of the shop's fabrics are made from natural fibers with most 100% cotton, but there are a few cotton/linen blends thrown in for good measure. Almost all are 44 to 45 inches wide. The few exceptions are noted in the individual fabric descriptions.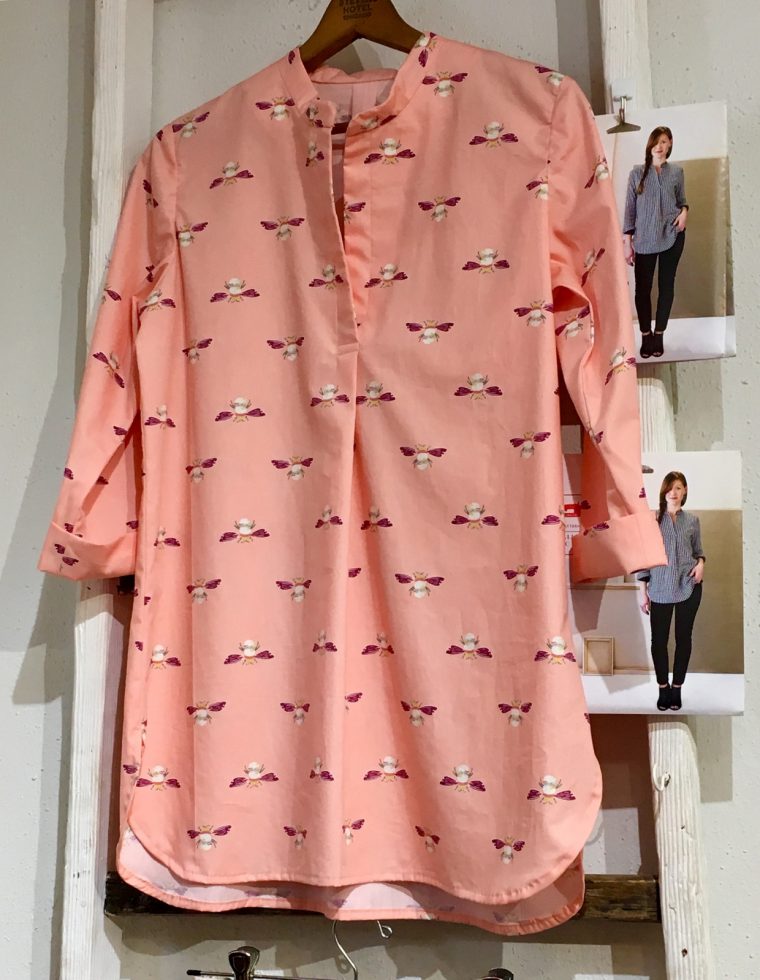 Cool Cottons has a bright, cheerful atmosphere. It also offers online ordering and a newsletter.
Fabric Depot is a Super Bowl of sewing with 20,000 bolts of fabric, thousands of notions, tools, patterns, and yarn in its 1.5-acre Portland store in east-central Portland. In addition to quilting, garment, formal wear, crafting and home dec materials, Fabric Depot offers a long list of events and classes, sales, trunk shows, promotions, and giveaways. Summer customers can also find an outdoor bargain sale under a canopy in part of the parking lot. The store offers trips to sewing events, quilt displays and sewing demonstrations, discount patterns, kits, precuts and even a coffee stand with seats and a television for bored husbands. Also available are yarn, trim, and a wall of notions that runs almost the width of the store.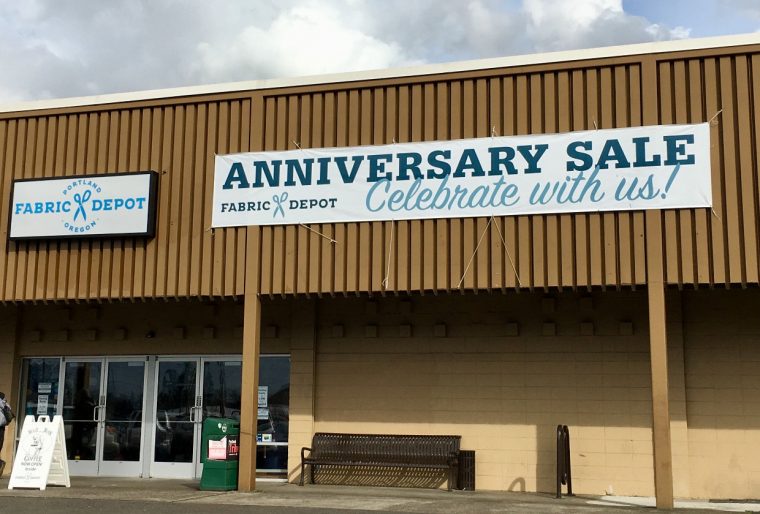 Currently celebrating 26 years in business, Fabric Depot has friendly and knowledgeable staff who are all quite familiar with the business end of a needle. Fabrics are organized by print theme or manufacturer for quilting cottons; and into other traditional fabric categories such as knits or woolens.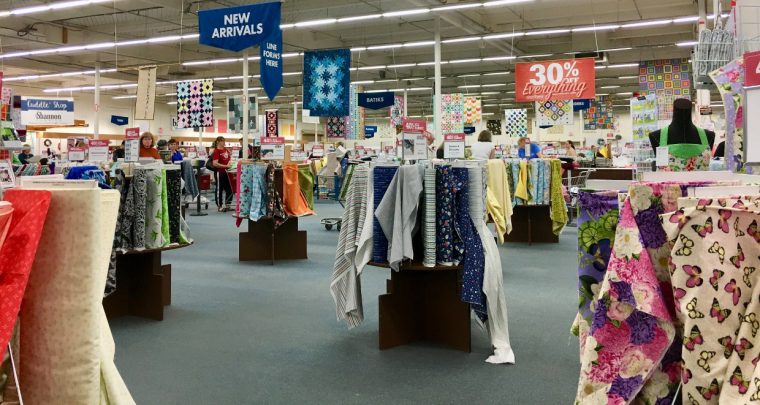 Fabric Depot has a mail order website separate from its retail store. The online store offers separate promotions including sale fabric in its Wednesday's Wonders weekly email. A hallmark of both the bricks and mortar and online stores are significant sales. Wildly popular are discounts ranging from a few percentage points to as much as 40 percent off regular retail prices of fabric and/or notions, interfacing, home dec and other specialty sewing items. There's almost always something on sale. Customers can receive a monthly newsletter listing various events and featuring a discount coupon for each week. Coming up in May is a big after party to celebrate Quilt Market being in Portland this spring. During the week of May 15th to 24th, Fabric Depot has planned more than 21 workshops, events, presentations, pop-up shops, and free trunk shows.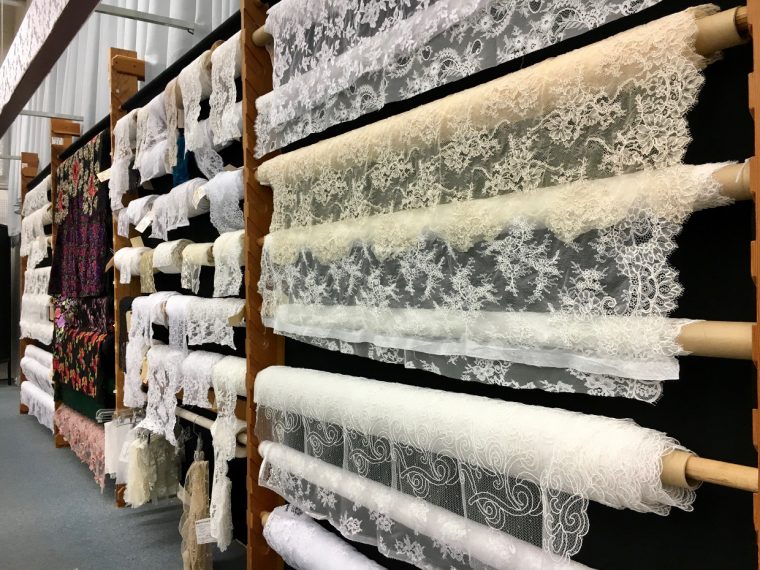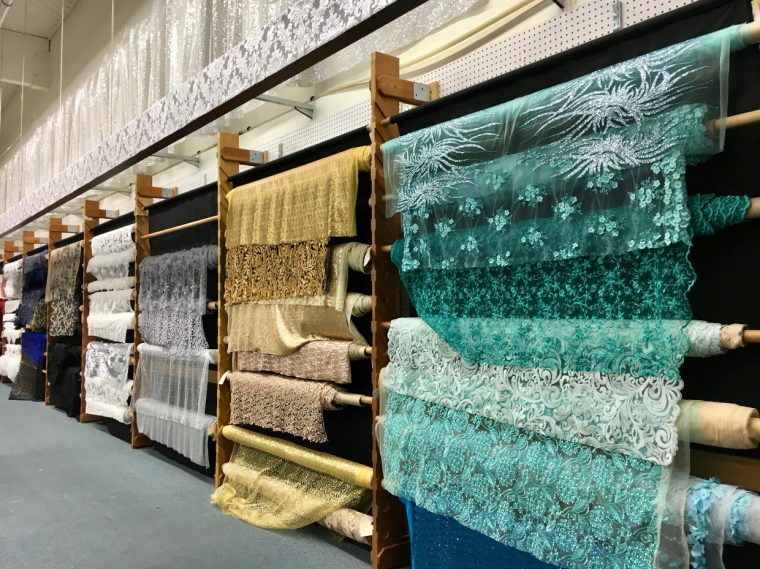 The Palmer/Pletsch International School of Sewing began in 1991 thanks to Fabric Depot owner Tony Bosboom. Tony offered a classroom to Pati Palmer for the Palmer/Pletsch four-to-five-day "Sewing Vacations," then held 10 times a year. Students from around the world come to take these Palmer/Pletsch Sewing Vacation Workshops.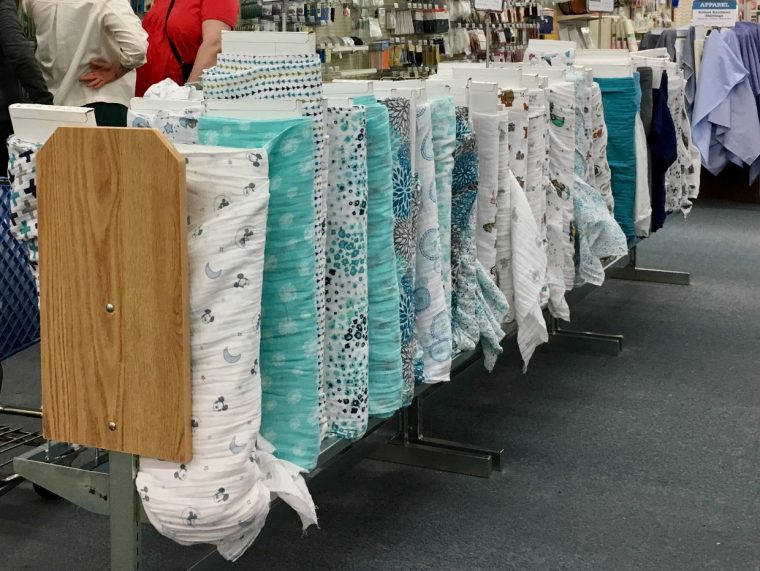 Tony then asked Pati to create a full-service sewing school between the Vacation Workshops. Since then, the Palmer/Pletsch School of Sewing has offered one-day or several-week courses and special events at the Fabric Depot store. Classes include fashion, sewing, knitting, quilting, and home decorating. Students from throughout the Portland area come learn to sew and quilt throughout the year.
The Whole 9 yards is a large store specializing in upholstery, drapery and home decorating fabric. Begun in 1991, the centrally located Portland store is really the legacy of the founders' families. Based on resources from parents and a family-owned retail fabric store in Salem, Oregon, the Whole 9 Yards was launched. Using the families' good names, the fledgling owners were able to place large opening fabric orders without any credit history.
The Whole 9 Yards is the Northwest's top retailer for interior fabrics in stock, as well as thousands of samples of orderable fabrics, trim and custom furniture. It features a superior selection of chenilles, tapestries, jacquards and velvets for upholstery, draperies and slipcovers. It also has a great selection of silks and sheers.
The trim department carries the most unique collection of trim available. The creative staff is happy to help customers search for the perfect fabric for a design project. The Whole 9 Yards is now the Northwest's top retailer for interior fabrics, with more than 900 bolts in stock, as well as thousands of samples of fabrics that can be special-ordered.