We are back with another contribution to our fabric shopping series from cities around the world. Join me in welcoming Sandi back to the blog. Sandi hosts a podcast called Crafty Planner. Liesl was featured on the Crafty Planner podcast, and you can listen to her interview here. Sandi has visited us in the past with her Building Block Dress post, and now she's giving us a fabric shopping tour of San Diego, California. Thanks so much for being here Sandi!

When you try to shop for fabric in a country that isn't your own, you'll find that sewing terms aren't easily translated. To help you out, we created the Sewing Translator, which many of you have contributed to and use. We hope it will be useful to you as well in your travels. Sewing Translator is now available in 14 different languages, and if you have an iPhone or iPad you can download it to use the native iOS app off-line as well. We hope you'll make good use of it! You can find Sewing Translator in the Apple app store, and it's free.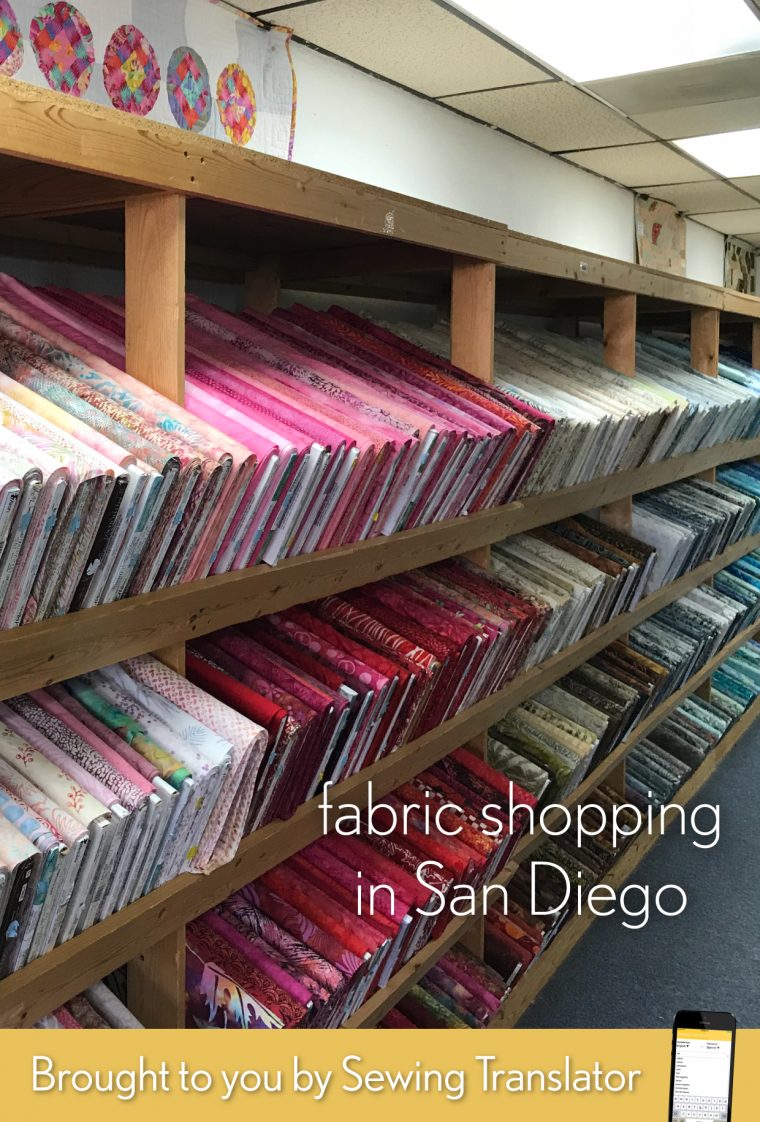 Welcome to San Diego! Known as "America's Finest City," San Diego is the eighth largest city in the United States and home to LEGOLAND, the San Diego Zoo, the U.S. Midway and Balboa Park. After living here for over ten years, I have ventured to most of the fabric stores around the area. Since San Diego is a large spread out city and public transit is not conducive to county wide travel, I have separated the shops based on their geographic location.
North San Diego
Quilt in a Day is the home store for Eleanor Burns, host of TV's Quilt in a Day quilting show. Her store is in an industrial park and filled with quilting cottons, notions, patterns and books. It is also the host location for the San Diego Modern Quilt Guild.
Central San Diego
Rosie's Calico Cupboard is one of the first stores I visited in San Diego. Rosie's store is an explosion of color with rooms for minky/flannel, notions, Asian inspired cotton, magazines/books, and modern/solid fabric. All of these rooms are off of the main room, which is organized as a large color wall of quilting cottons. You can buy bucketfuls of buttons in the "button chest" as well as explore their selection of Janome sewing machines.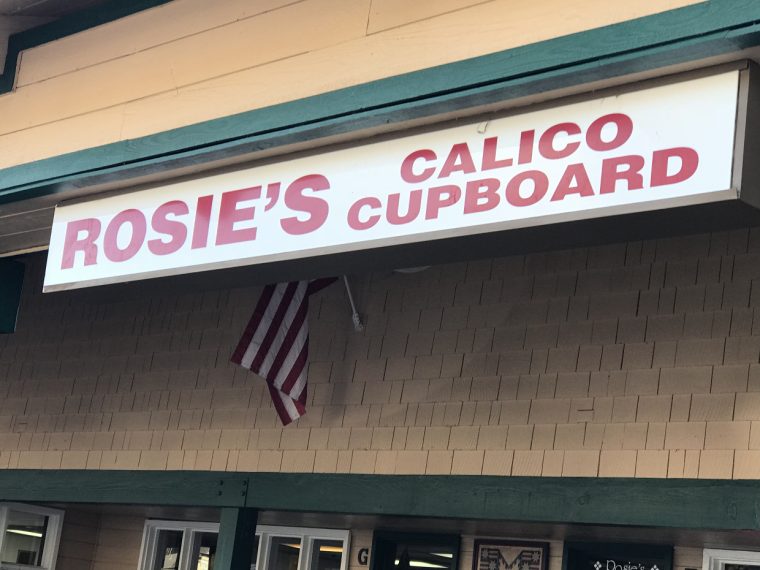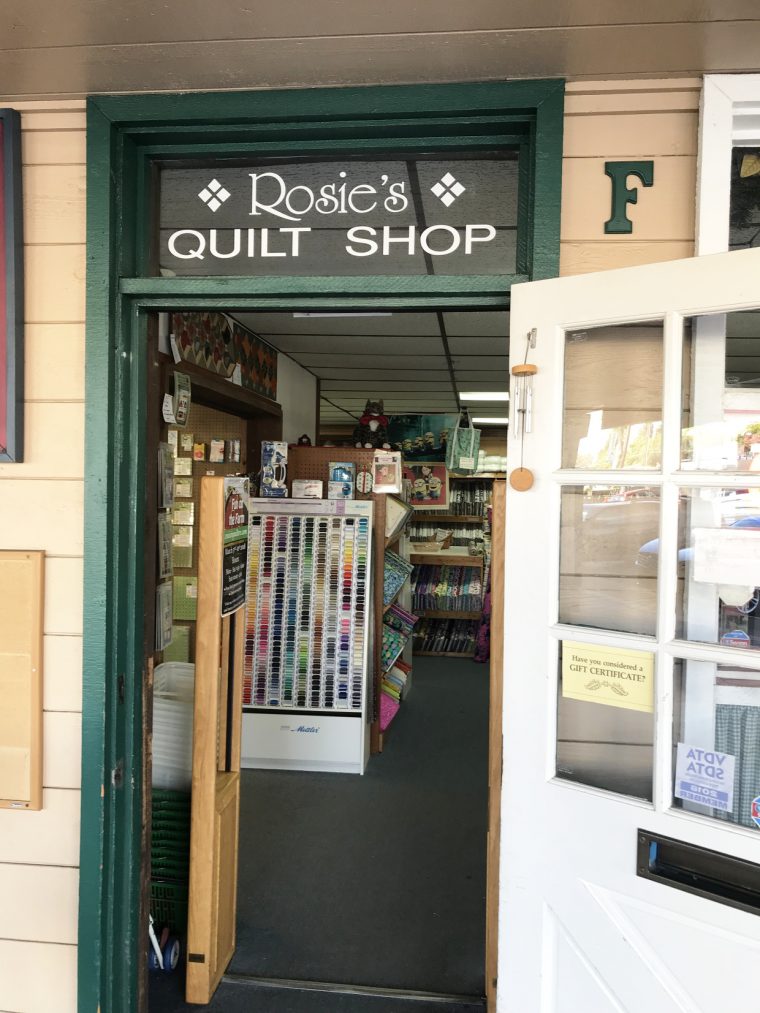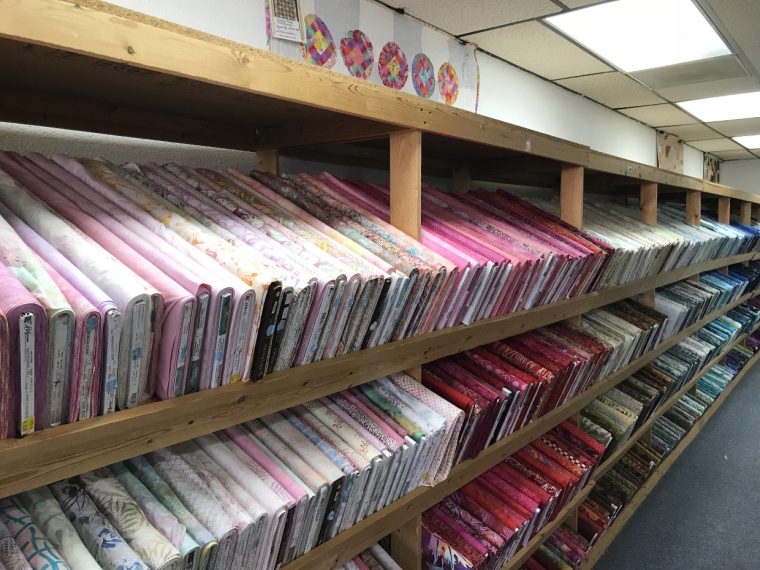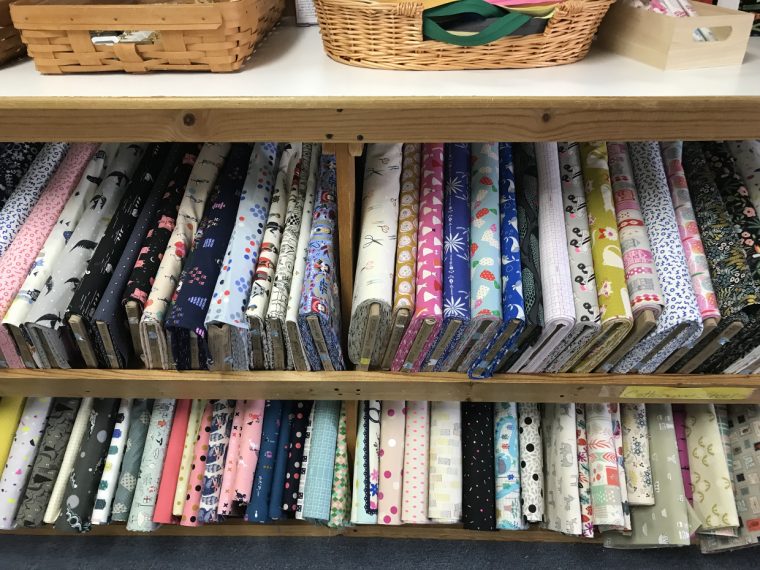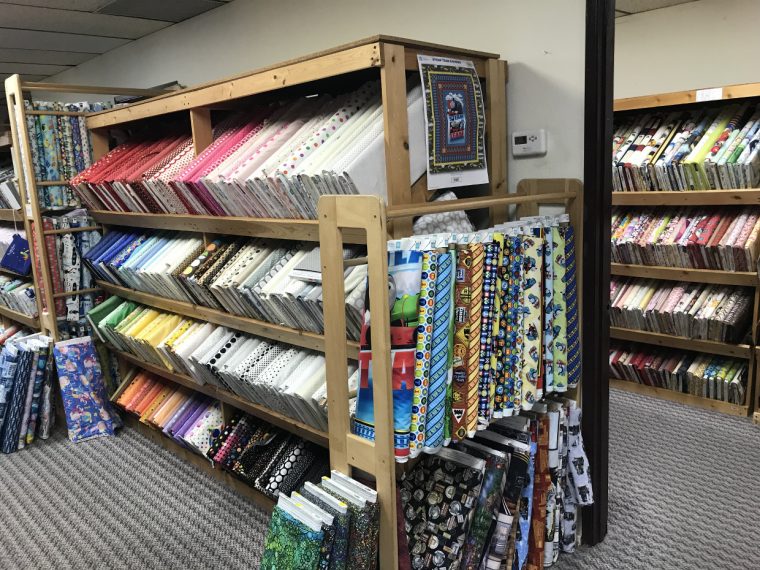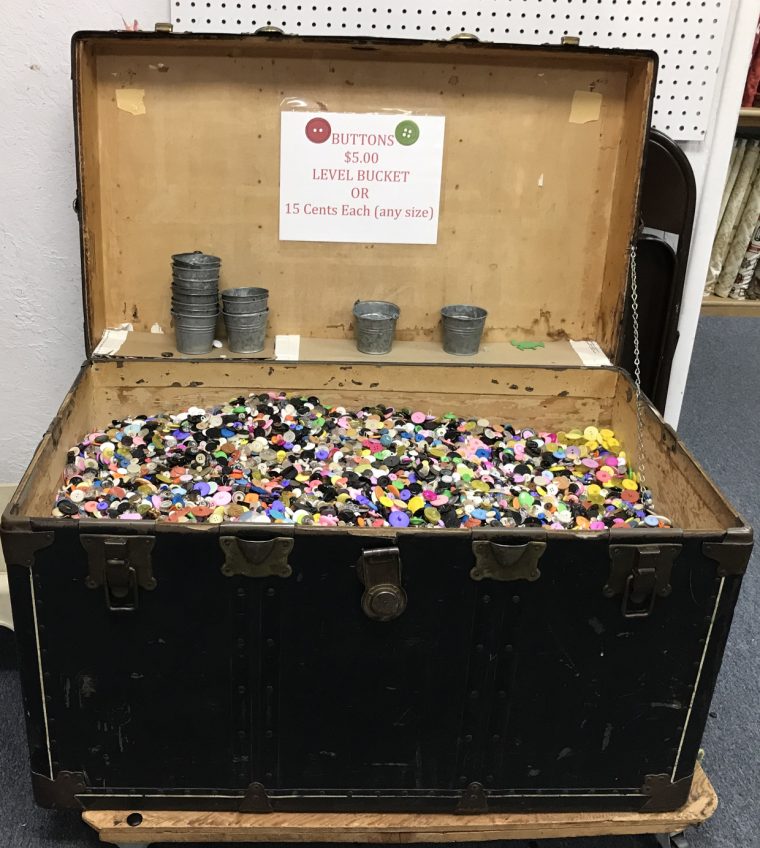 If you are in the mood for food while around Rosie's, I highly recommend D.Z. Akin's. Opened in 1980, this deli has a full pastry section, fresh made pickles and a vast array of sandwiches. My absolute favorite meal is their matzo ball soup.
Opened fifteen years ago, Cozy Creative Center (formerly known as Cozy Quilt Shop), is a Bernina and Brother sewing machines dealer. With over 4,500 square feet of space, they have an extensive collection of batik fabrics, a color wall for their quilting cottons, and space to try out their machines.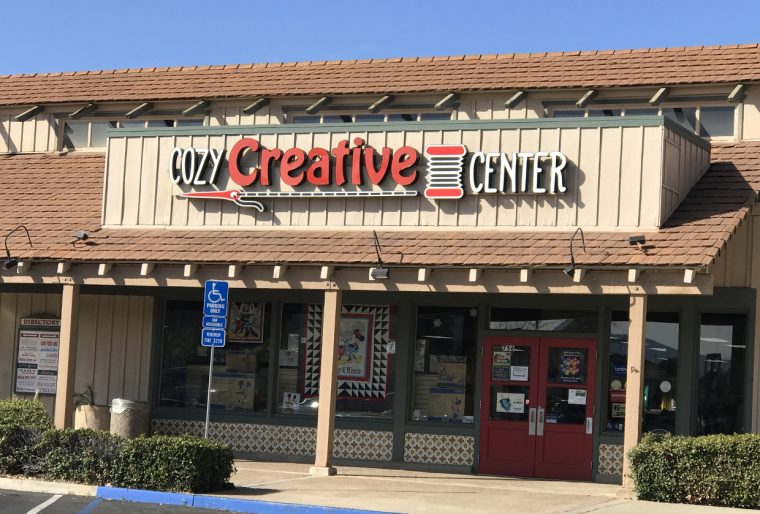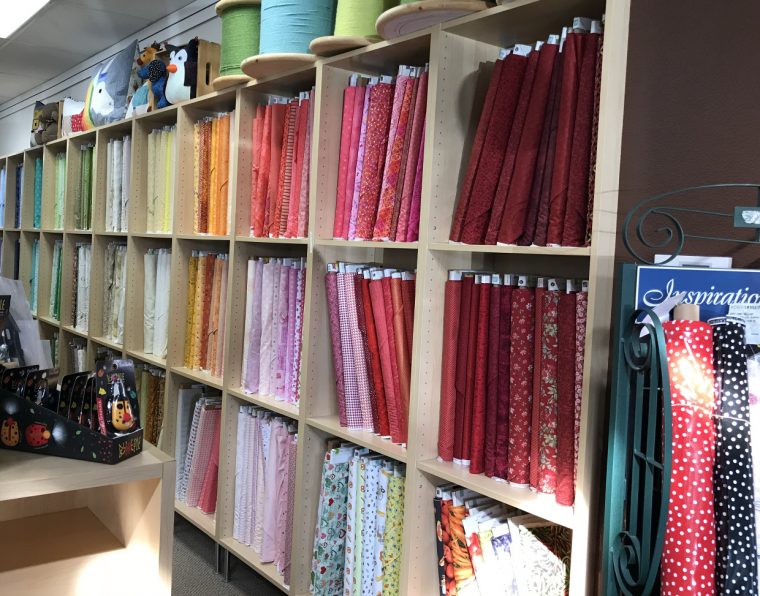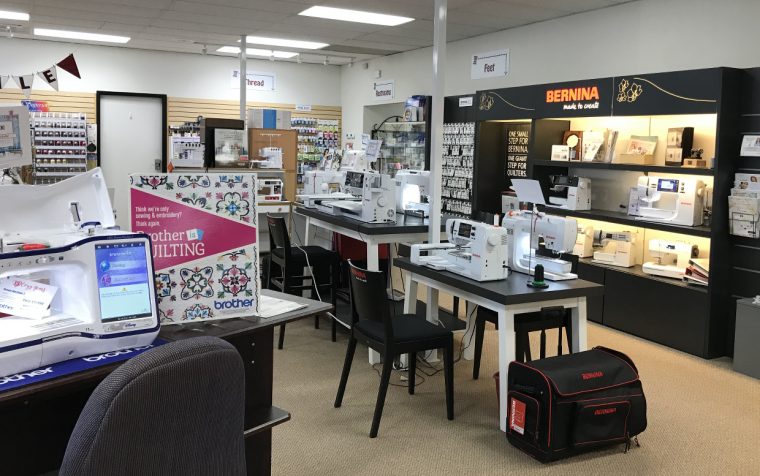 South San Diego
With seven locally owned stores, Yardage Town has a vast array of garment fabrics, notions and a section of second hand sewing machines. The fabrics are divided by substrate type and there is a bargain area in the back. Their selection of trims is impressive and their sales can be quite good.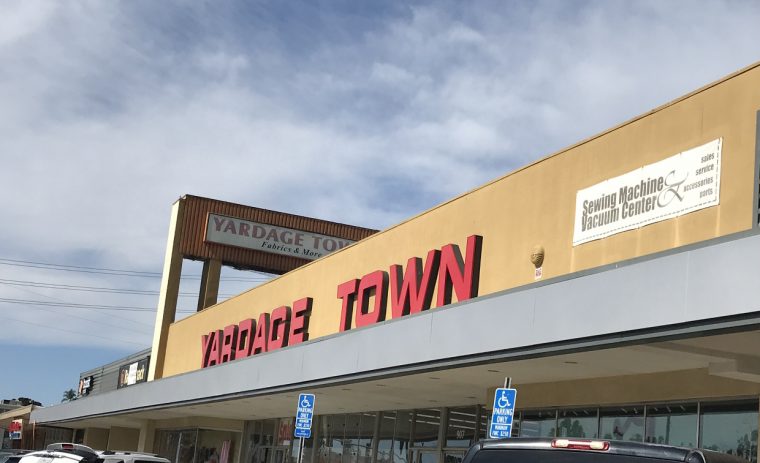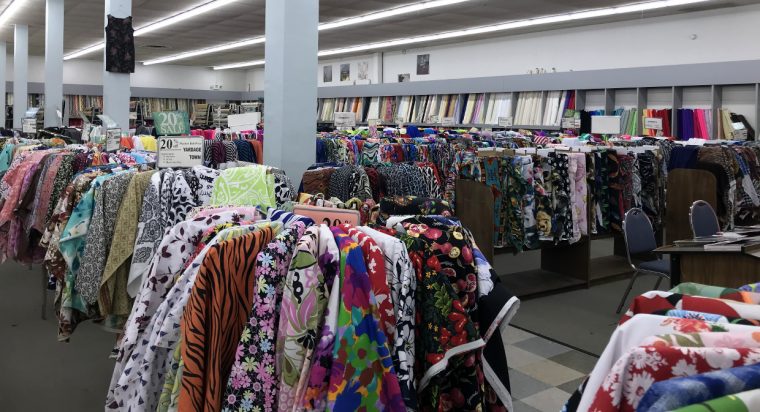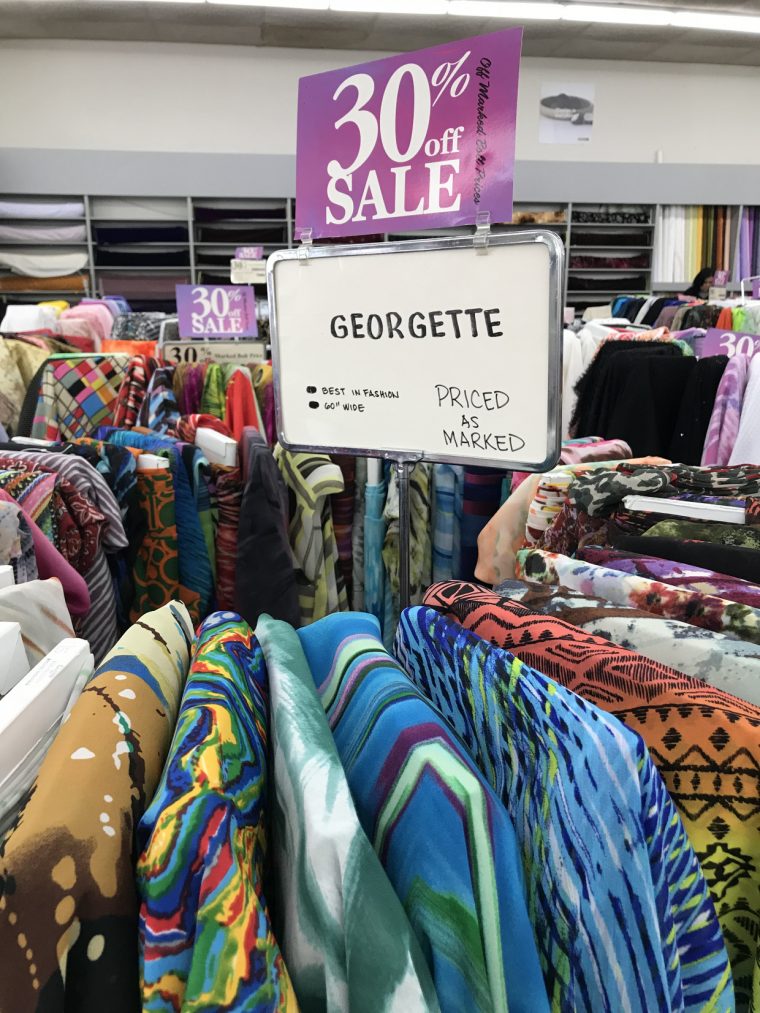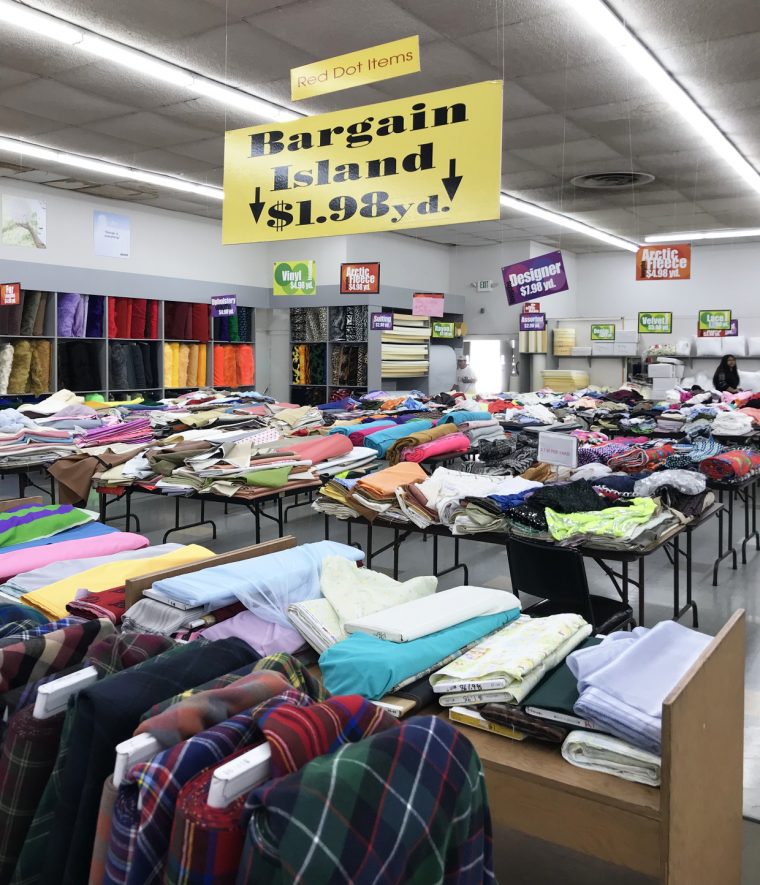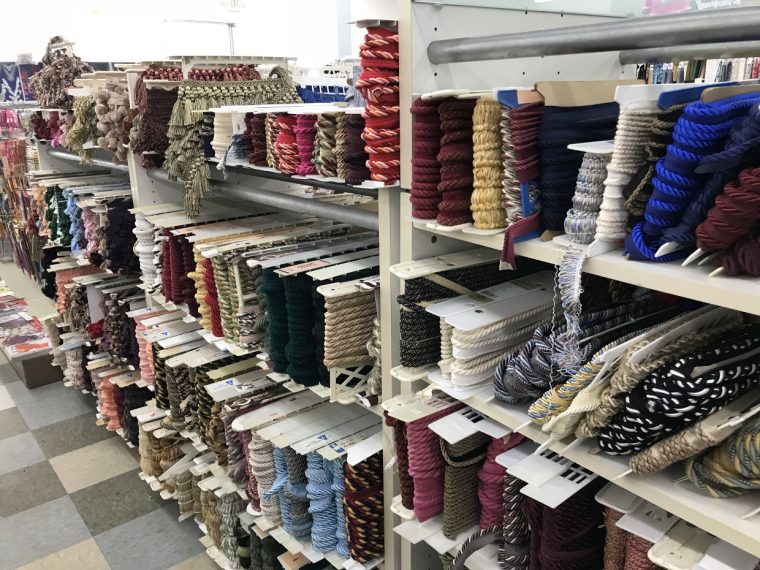 When garment sewing friends come into town, I tell them we are going to the swap meet to shop for fabric. Often, I receive blank looks in response. But the National City Swap Meet is well known for their garment fabrics. Most of the distributors buy their fabric from the Los Angeles Garment District and bring it down south. Language can sometimes be a barrier but they will let you know what the fabric is, if you ask.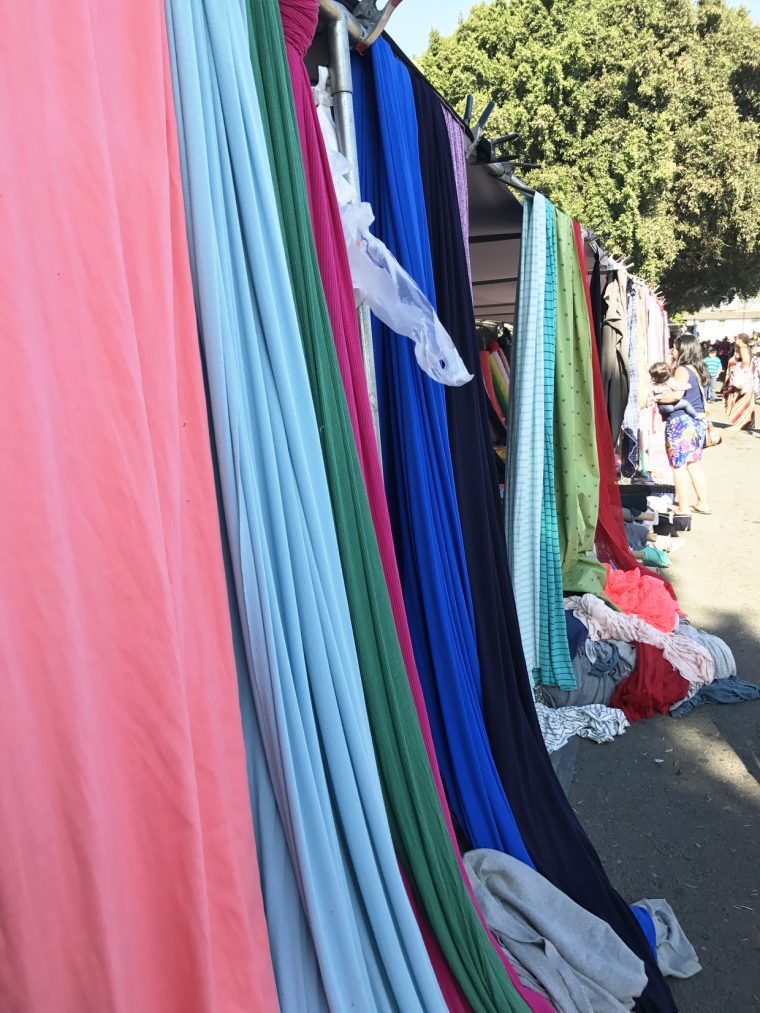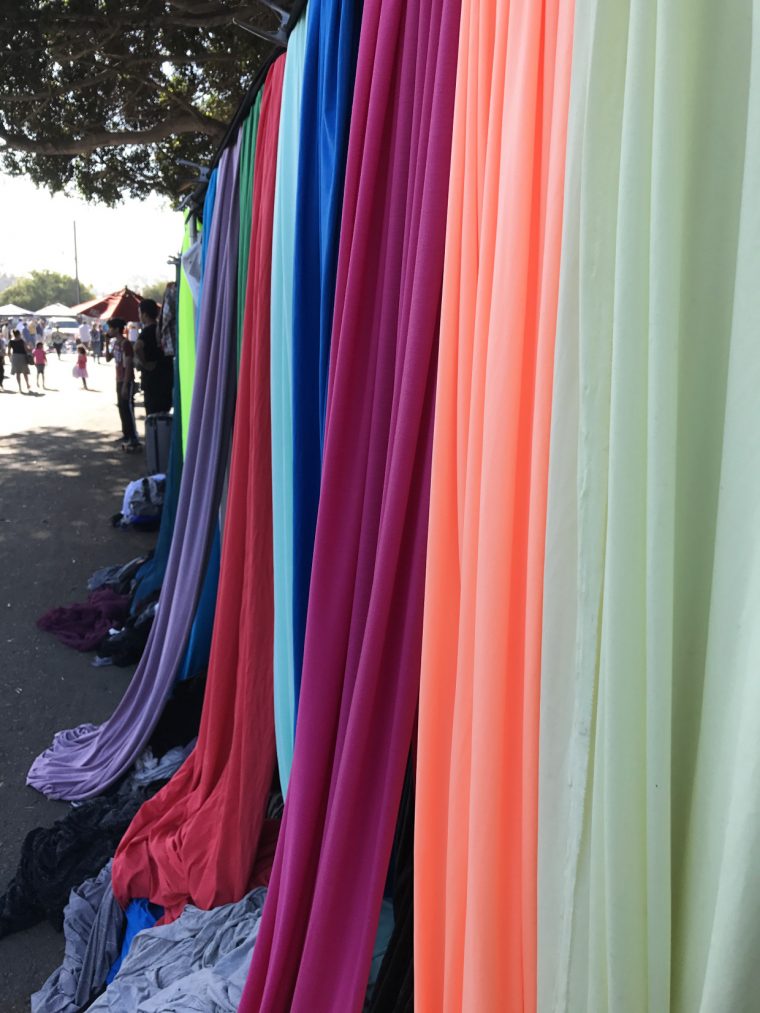 If you are interested in textile art, there is the Visions Art Museum. Part of the Arts District in Liberty Station, a former Navy Training Center, the museum has beautiful exhibits.
Eating amazing food and partaking in the craft beer industry are two of the quintessential San Diego experiences. There are Mexican taco shops on every corner but some of the best are Lolita's, Lucha Libre, and El Indio. The fresh fish and shellfish are also not to be missed. Blue Water Seafood Market and Point Loma Seafood are two of my favorites. Probably, the most famous San Diego brewery is Stone but Modern Times, Ballast Point, and Green Flash are also amazing.
I hope you enjoy your San Diego experience and I'd love to hear of other places you would recommend.