We are back with another contribution to our fabric shopping series from cities around the world. Please join me in welcoming Sarah to the blog. She's giving us a fabric shopping tour of the Nashville, Tennessee area. Glad to have you here Sarah!
When you try to shop for fabric in a country that isn't your own, you'll find that sewing terms aren't easily translated. To help you out, we created the Sewing Translator, which many of you have contributed to and use. We hope it will be useful to you as well in your travels. Sewing Translator is now available in 14 different languages, and if you have an iPhone or iPad you can download it to use the native iOS app off-line as well. We hope you'll make good use of it! You can find Sewing Translator in the Apple app store, and it's free.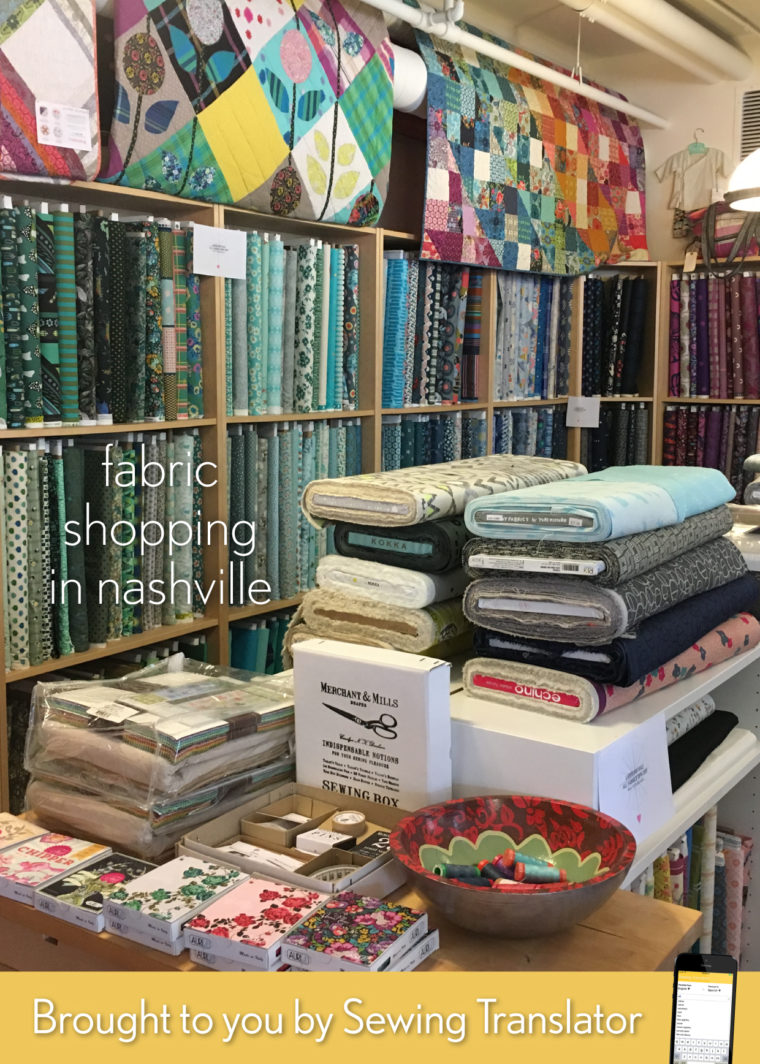 Hi Y'all…Welcome to Nashville! Known for decades primarily as the country music capital, Nashville today is a bustling tourist destination and the place to be to enjoy all genres of music, sample amazing southern cooking, and kick up your cowboy boots in one of our famous honky-tonks. With its roots in the music industry, creativity is strong in the Nashville area and–for a relatively small city–we have a strong community of crafters and several good options for fabric shopping.
First up is the most comprehensive garment sewing fabric shop in Nashville–Textile Fabrics! Family-owned, this shop has a huge variety of fashion fabrics including some from famous designers. The store has a selection of nearly every major fabric type, including shirtings, knits (including ITY, activewear, and cotton knits), wool and suiting fabrics, bottomweights and denim, corduroy, gingham, canvas, flannel, and batiste. In particular I think that their shirting selection is excellent and they always have a nice selection of high-end suiting fabrics if you are looking to upgrade your work wardrobe.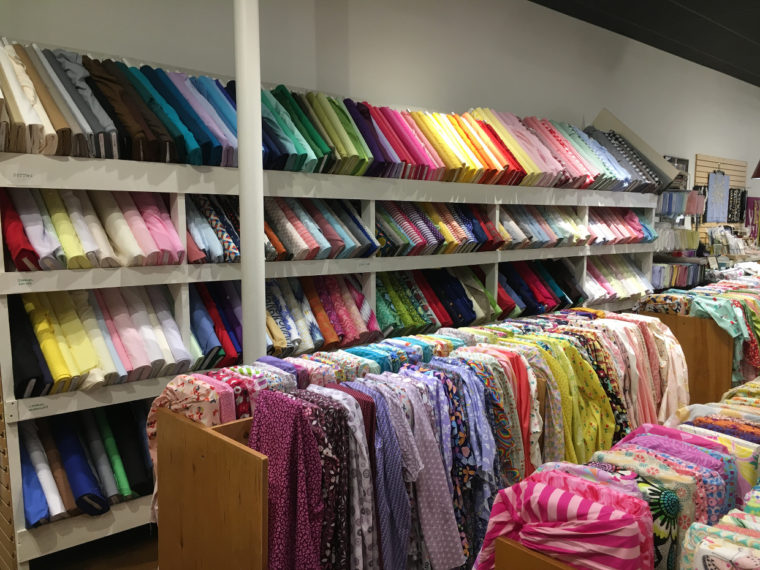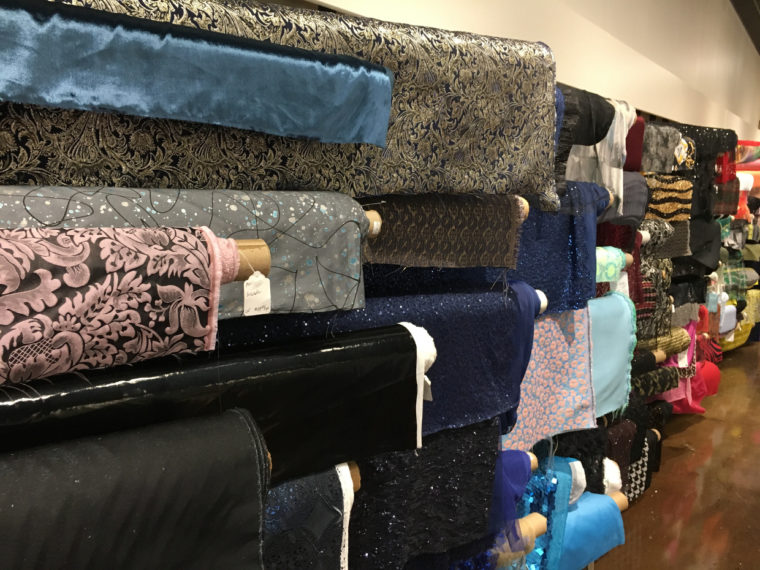 They also have an extensive selection of special occasion fabrics as well as higher-end unique and designer fabrics that are used by local fashion designers. I personally don't sew a lot of special occasion garments, but I have gotten some beautiful silk here before. There is also a smaller selection of quilting cottons, many of which are whimsical or cute prints that are good for use in children's clothing (or–who are we are kidding–adult PJ pants).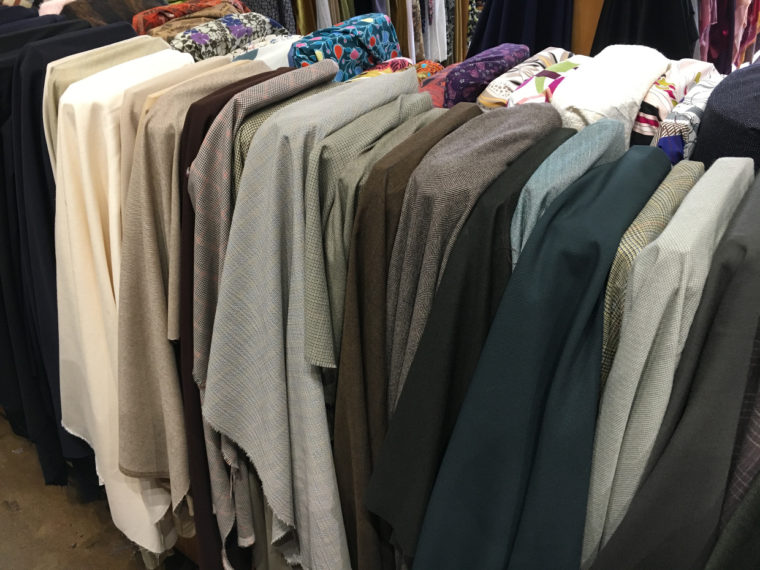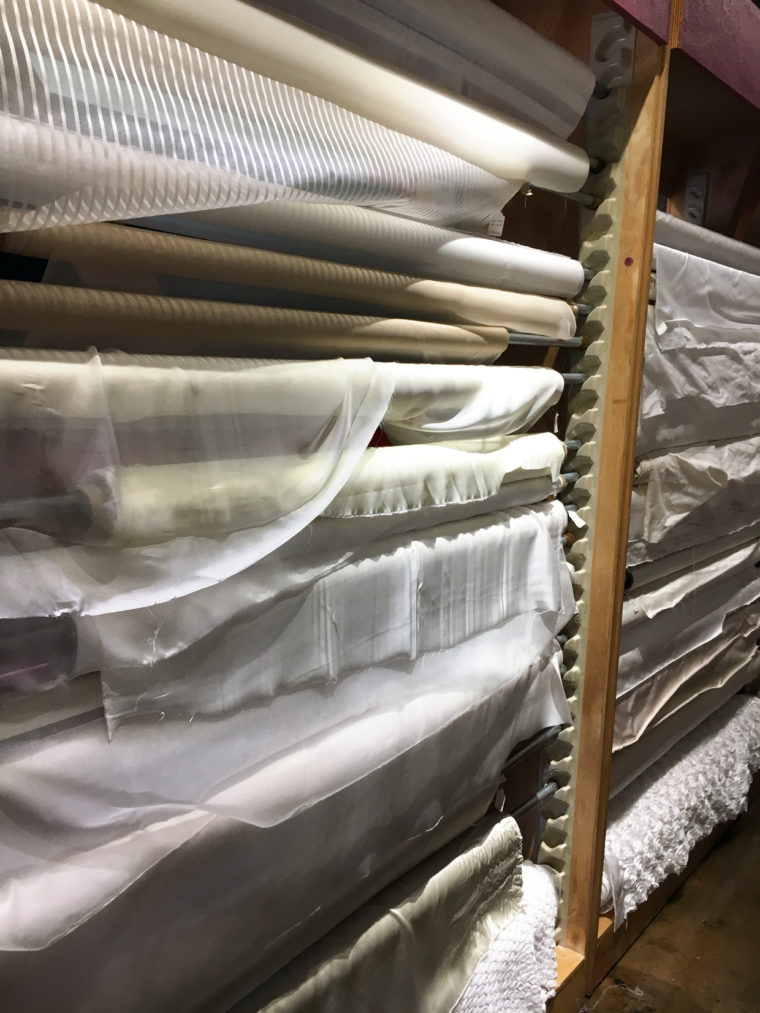 The store also carries a wide variety of trims, ribbons, notions and supplies. Make sure you go to the very back of the store where they keep their remnants! I have found some real gems here–think Italian wool suiting for 75% off.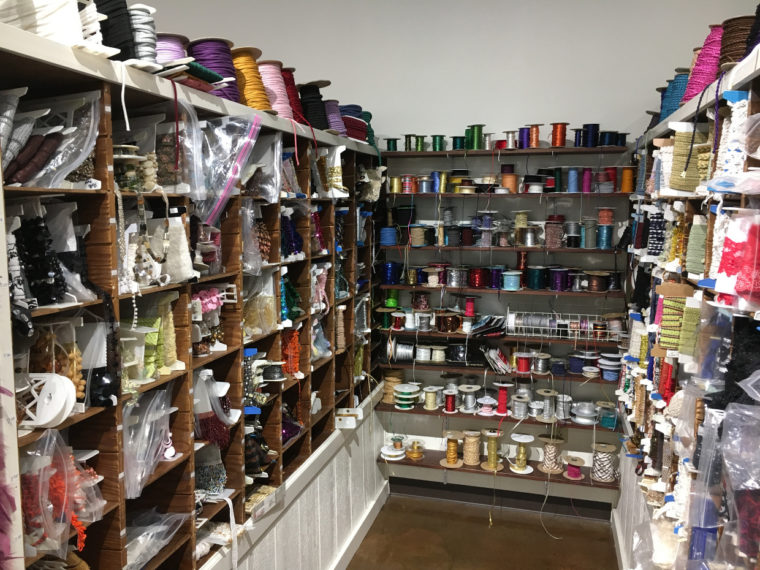 The pricing tends to be on the more expensive side, but many of the fabrics are higher-end in general, and they hold month-long sales (usually two or three times per year) where all fabrics are 40% off!
Next on our stop is a store that just makes me smile every time I walk in the door. Located in the trendy 12 South neighborhood, Craft South is owned by fabric and pattern design Anna Maria Horner, and her eye for design is clearly apparent in this colorful shop. With fabrics, yarns, embroidery kits, knitting supplies, and an assortment of gift items for the crafty folks in your life, this shop is so much fun to browse in.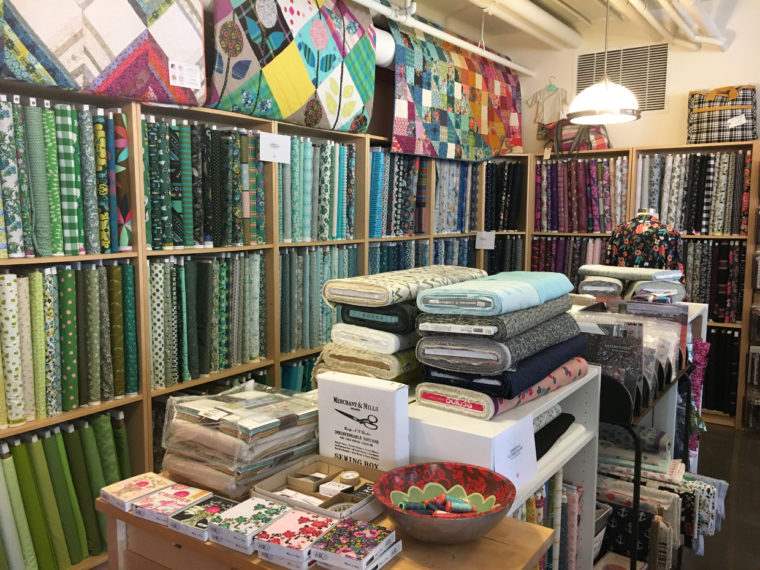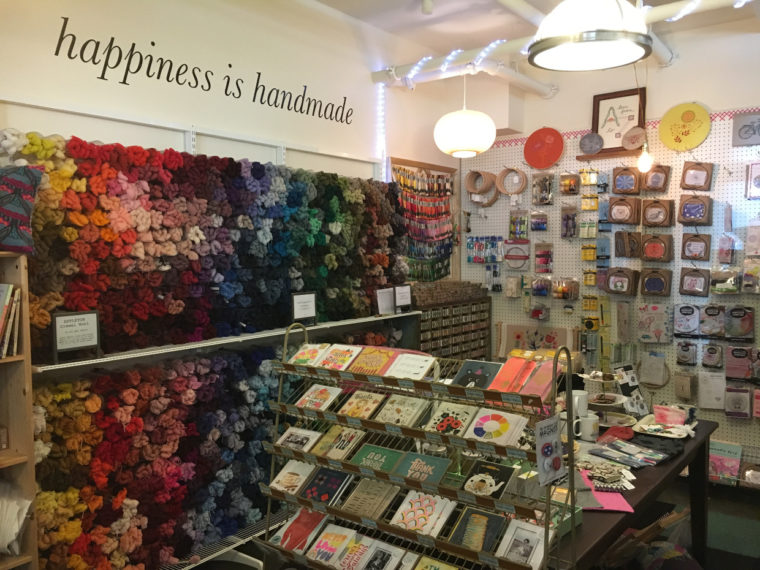 From a fabric perspective, the selection is relatively small but very well curated. Most of the fabrics are quilting cottons, but there are also smaller selections of other garment fabrics including double gauze, organic knits, voile/lawn, canvas, and flannel. I have a weakness for Japanese imported fabrics which I have found here as well. Fat quarters and a small selection of kits are also available. Craft South is also an official Janome dealer if you are looking for a new machine.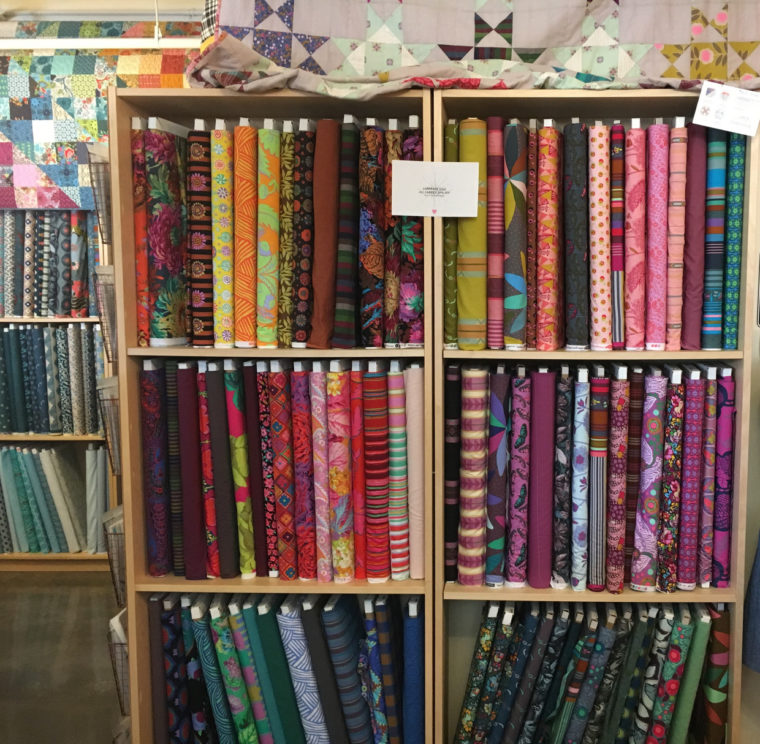 There is an excellent selection of indie sewing patterns, and many of them are made up as samples for you to browse and get some inspiration while shopping. The store offers a small selection of notions and other sewing supplies.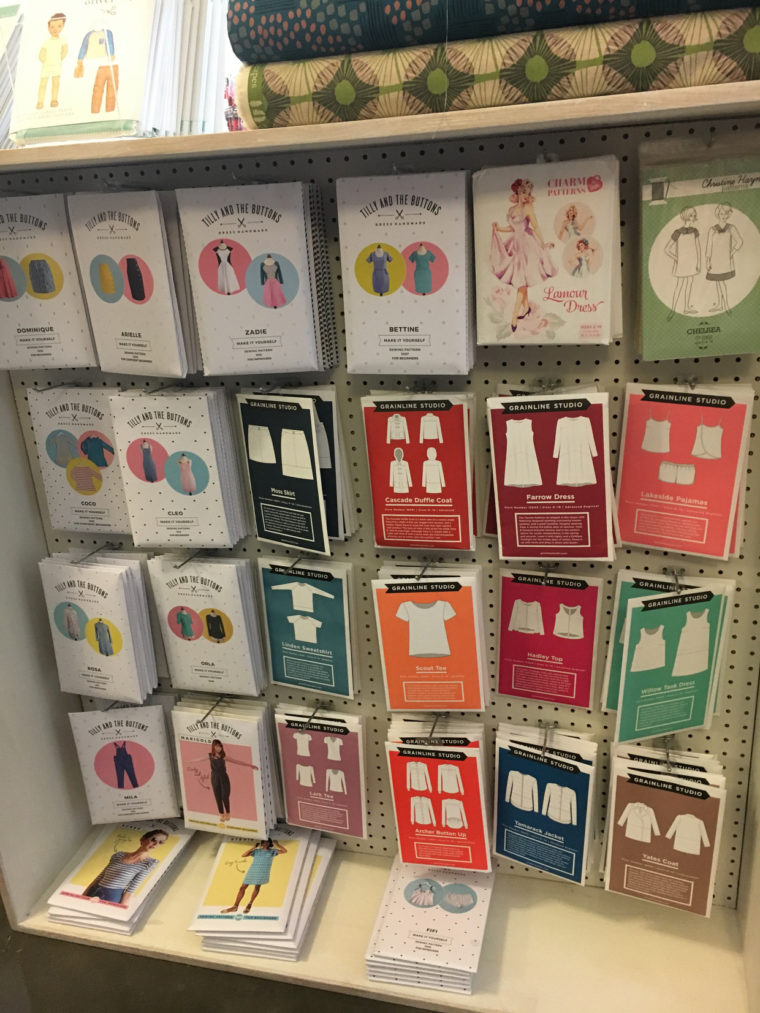 Another great feature of Craft South is all of the classes they offer! They offer sewing classes for all skill levels as well as other crafty classes including knitting, calligraphy, weaving, and crocheting. They also hold weekend workshops throughout the year for more advanced sewing and quilting skills, often with well-known instructors.
While you're in 12 South, be sure to check out the other stores and restaurants in the area. Bartaco 12 South (right next door) has great Mexican food, Burger Up has some of the best burgers and sweet potato fries in town, and Jeni's Splendid Ice Creams is always a welcome diversion on a hot, humid day.
Hidden in the corner of a shopping center, this cute store is dedicated to children's sewing. The Children's Corner offers a variety of fabrics including cottons, shirtings, corduroy, knits and more. While the selections are geared towards kids, some of the fabrics would be perfectly appropriate for adult clothing as well. I noticed a nice selection of Liberty of London fabrics during my recent visit there. Throughout the store there are several samples sewn up to help inspire you with some new ideas or fabric options.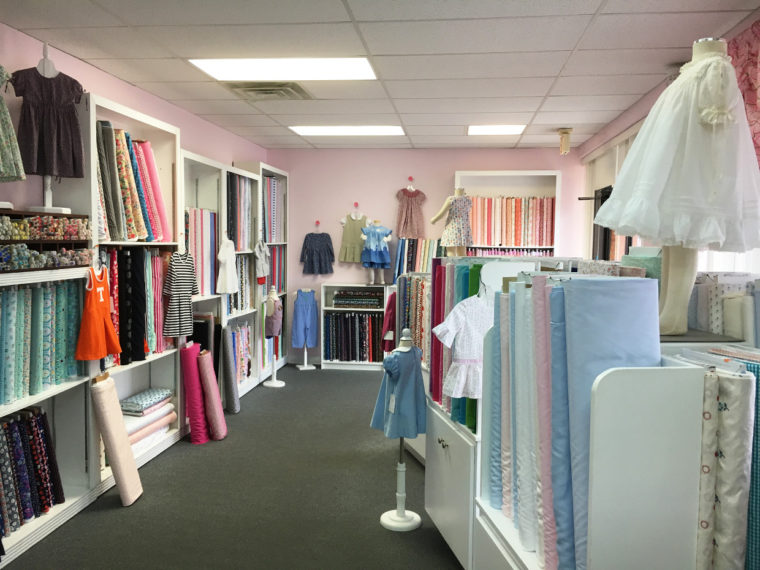 In addition to fabrics, the store offers a variety of sewing patterns including those from indie designers and a variety of small notions. Sewing classes and longer workshops are also offered here, focusing on beginning and advanced techniques (such as smocking) appropriate for children's sewing.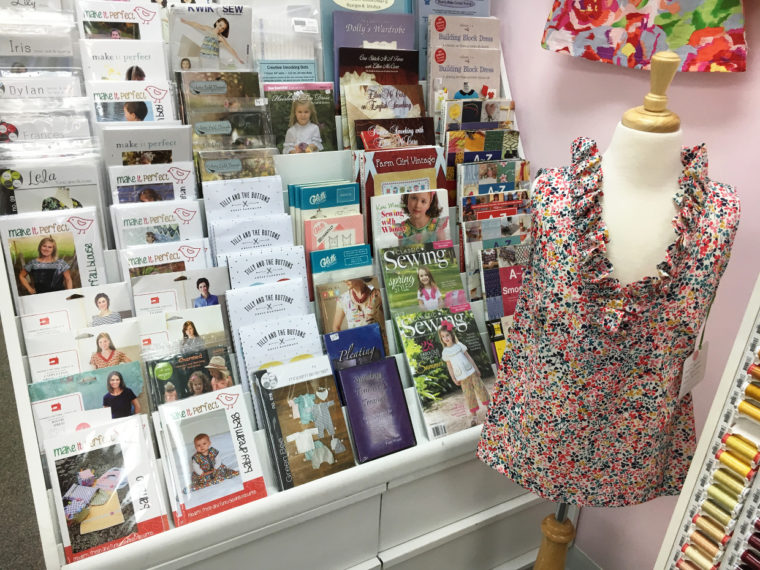 If you have little ones that you sew for, I definitely recommend you check out this shop! If you get hungry while you're in this neighborhood, check out Vui's Kitchen for Vietnamese food (they make a wonderful pho soup for chilly days), The Yellow Porch for upscale American food, or Café Monell's for a taste of southern cooking.
This unique shopping experience is not your typical fabric store. It's a thrift store for creative supplies to live a second life. Do you have fabrics, notions, patterns, yarn, or other art supplies that you no longer need that you would like to donate? Bring them here! Do you want to shop for donated sewing and crafting supplies? Come and visit! Like any thrift store, the selection varies widely depending on when you visit, but this can be a great spot to pick up inexpensive fabrics for testing patterns, getting cheap notions, and sorting through old patterns.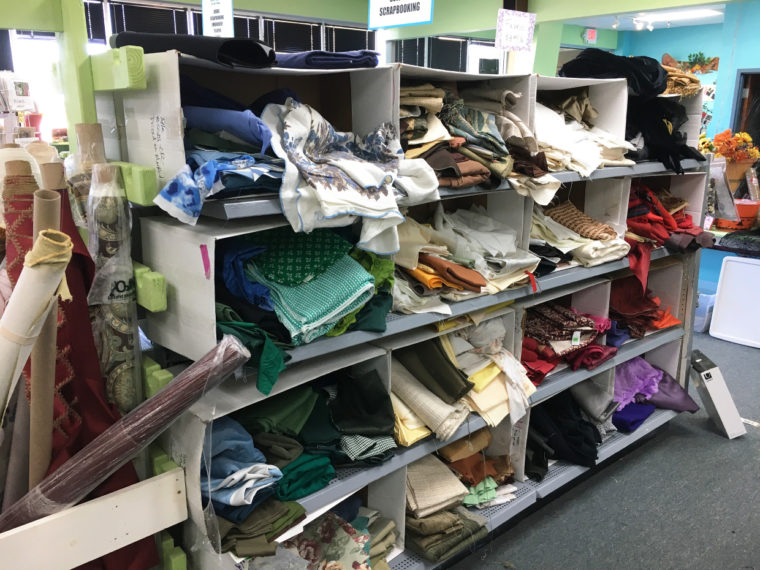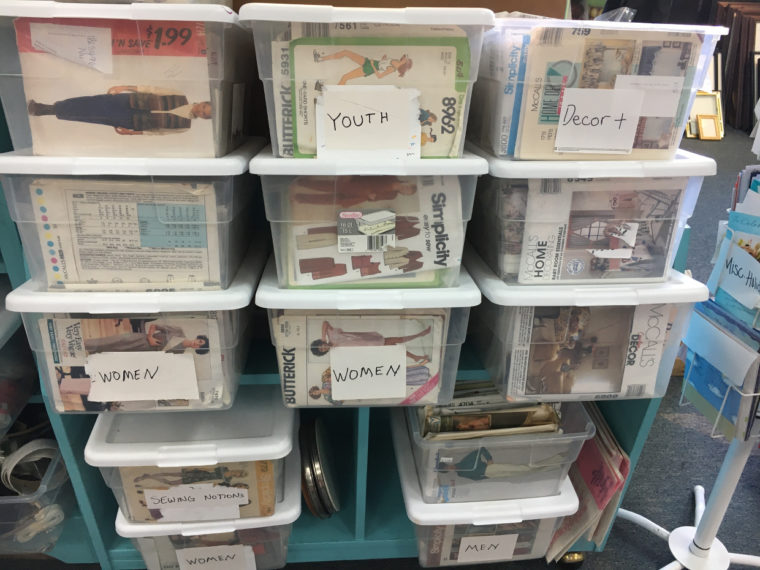 The Fabric House focuses solely on home decor fabrics, but it has such a great selection I wanted to add it to the list! They have an extensive selection of upholstery, drapery, bedding, and outdoor fabrics available in the store. You can either buy fabric there and create your own home dec creations, or they offer custom-design services as well if you prefer to limit your sewing to garments.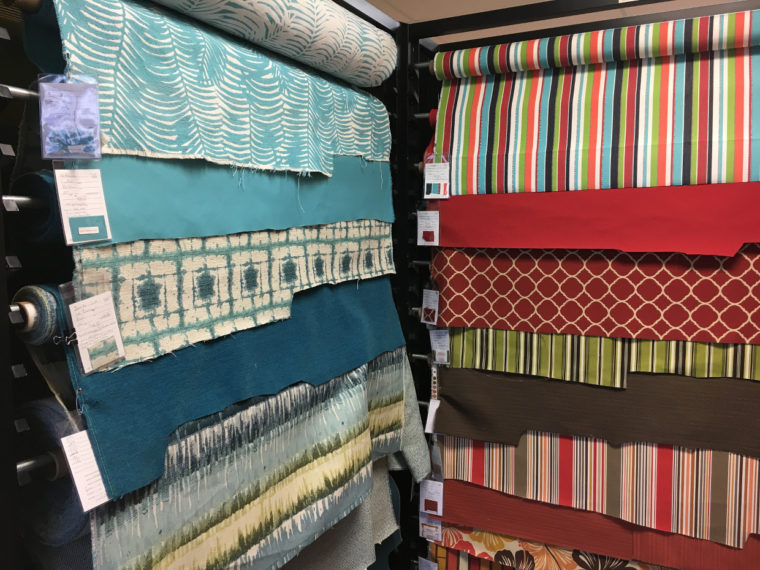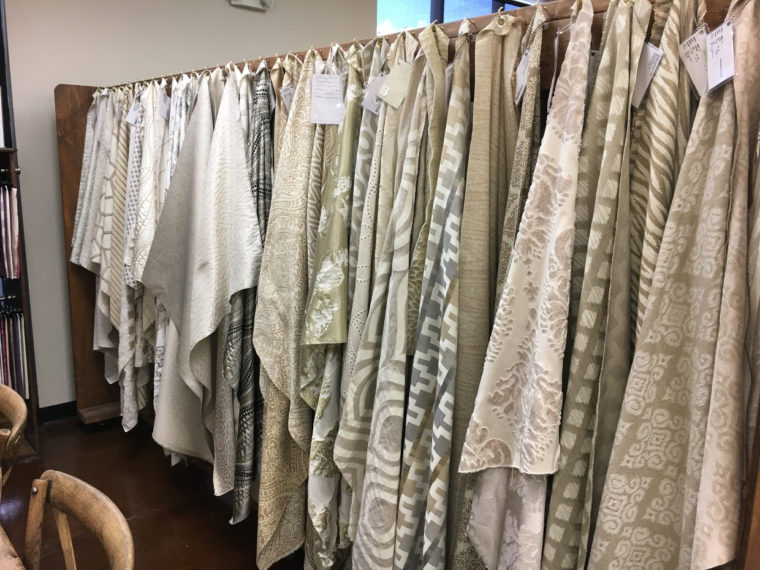 Franklin, TN Quilt Stores
There are many quilt stores throughout the Nashville metro area, so I wanted to focus on two which are located near Franklin, TN (about 15 miles south of Nashville) as this is a popular tourist area to visit as well.
Sewing Machine Station – Franklin/Brentwood
This Bernina dealership does sales and service on your machines, but they also offer a nice collection of quilting cottons and quilting patterns, as well as some limited cotton fabrics for garment sewing such as flannels and knits. They also offer many classes–most of which are focused on quilting–but they also offer classes on garment sewing, embroidery, and home/accessory sewing.
This store has hands-down the most quilting cotton in one shop that I have ever seen before. The store stocks quilting fabrics ranging from modern to traditional, as well as holiday fabrics, batiks, and an extensive selection of pre-cuts. One area that I really enjoy perusing is their selection of Civil War reproduction fabrics. I do suggest that you come prepared to spend some time and energy in this shop to browse and find what you need. The sheer volume of fabrics and lack of clear organization can be a little overwhelming.
Both of these stores are just off of I-65, but if you are visiting from out of town you should also venture into historic downtown Franklin. With beautiful old homes, Civil War historic sites, and a restored downtown with a variety of great shops and restaurants, it's easy to spend an afternoon here. If you're in the mood for some southern cooking, I recommend Puckett's Grocery & Restaurant (bonus, they usually have live music in the evenings!). For a more upscale dining experience, The Red Pony can't be beat.