We're back with another fabric shopping post. Please welcome back Jen who last year shared her favorite Oliver + S pattern. She is being joined by Valerie and together they are taking us fabric shopping in the Seattle area of Washington. Valerie covered Seattle and Jennifer wrote the Eastside section. Thanks so much ladies!
When you try to shop for fabric in a country that isn't your own, you'll find that sewing terms aren't easily translated. To help you out, we created the Sewing Translator, which many of you have contributed to and use. We hope it will be useful to you as well in your travels. Sewing Translator is now available in 14 different languages, and if you have an iPhone or iPad you can download it to use the native iOS app off-line as well. We hope you'll make good use of it! You can find Sewing Translator in the Apple app store, and it's free.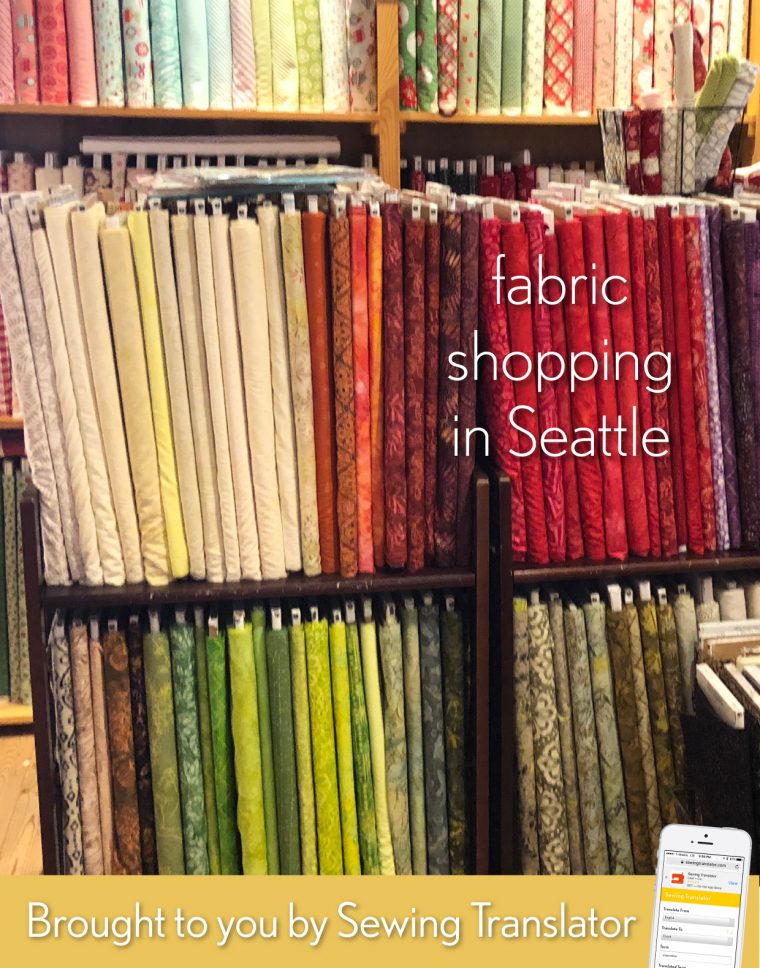 PIKE PLACE MARKET
Our Fabric Stash
Pike Place Market, Level 3 (bottom level)
A consignment shop for fabric, Our Fabric Stash is worth a stop if you are already at the market. When I visited, I found a small selection of pre-cut fabrics. Fabric is sold by the piece, with the exception of the African waxed cottons, which are available by the yard. The store also sells vintage patterns and assorted notions. It's a great concept with potential.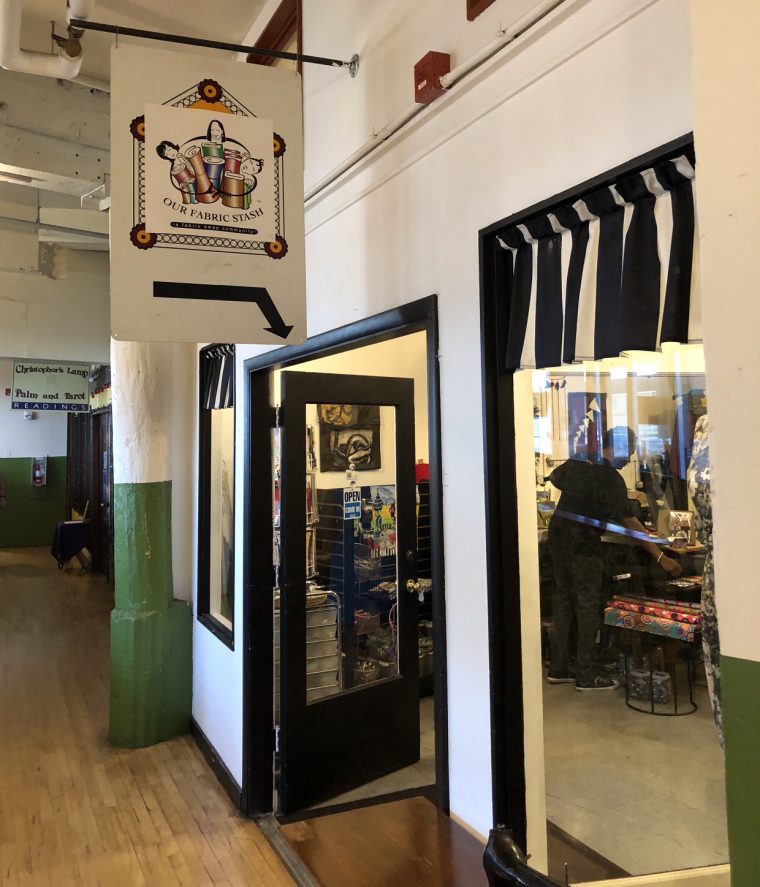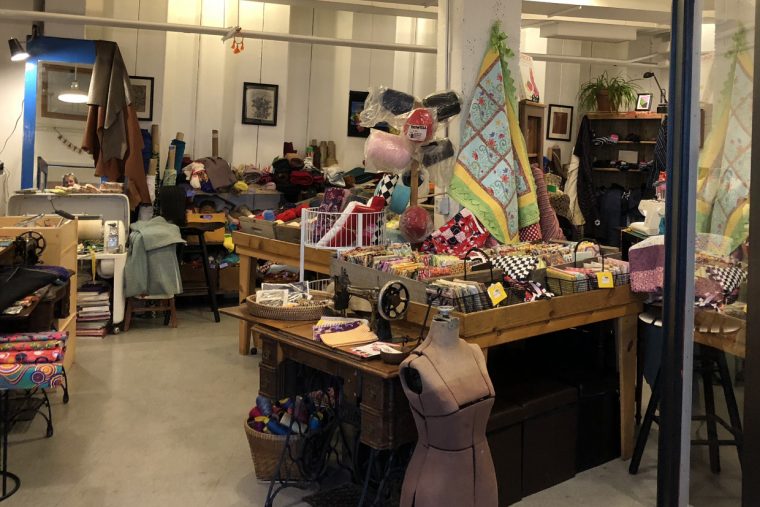 Pirrko
1407 1st Ave Seattle, WA 98101
This small store specializes in Finnish clothing and accessories. They carry a small but beautiful range of Marimekko fabrics by the yard. Even if you don't buy (it's pricey!), this is a great stop for sewing inspiration.
Undercover Quilts
98 Virginia Street (corner of 1st Avenue and Virginia Street) Seattle, WA 98101
This cheerful shop is a must-stop for quilters visiting Pike Place Market. If it is quilt-related, it is probably for sale here. I found a nice selection of high-quality quilting cottons, both modern and traditional, available by the yard or in fat quarter bundles. Undercover Quilts also sells finished quilts, patterns, kits, and books. There is a selection of Indigenous/Pacific-Northwest/Alaskan themed quilt kits and patterns–great if you want a souvenir of the area but aren't a fan of smoked salmon or cherries!
PIONEER SQUARE/INDUSTRIAL DISTRICT
Dry Goods Design
301 Occidental Avenue S, Seattle, WA 98104
This little shop is located in Pioneer Square, a historic district to the south of the city. The selection of fabric, yarn, and notions is small but thoughtfully chosen. They carry Japanese cottons, home-decorating fabrics, locally-produced yarns, and a good selection of fiber arts publications. Dry Goods also sells a wide range of patterns from indie designers. For those who are local to Seattle or visiting for an extended period, the store also offers classes and lab time.
Pacific Fabric Outlet
2230 4th Ave S, Seattle, WA 98134
This branch of Pacific Fabrics is located in a large warehouse in the industrial district of Seattle. It's a bit out of the way, but worth a stop for its wide and well-priced array of garment, quilting, and home decorating fabrics. They also sell a huge selection of sewing and knitting tools and notions.
Seattle Fabrics
8702 Aurora Ave North, Seattle, WA 98103
This store specializes in outdoor, marine, and performance fabrics. They carry many different weights of fleece and other outdoor fabrics, and notions for sewing technical gear and equipment. The location is off the beaten path (accessible by bus but better by car) but is definitely worth it for people who do this type of sewing.
CAPITOL HILL
Stitches
711 E Pike St, Seattle, WA 98122
This store doesn't have a huge inventory, but they do seem to have a little bit of everything, and it's all good quality. Sewers looking for Halloween or burning man outfits will probably find what they need here. In addition to novelty fabrics, the inventory here is heavy on apparel and quilting cottons, linens, and knits. Stitches also carries knitting, embroidery, felting, and other fiber arts supplies. The button collection is extensive. On a side note, this might be the only fabric store I've every been to where there are more male shoppers than female!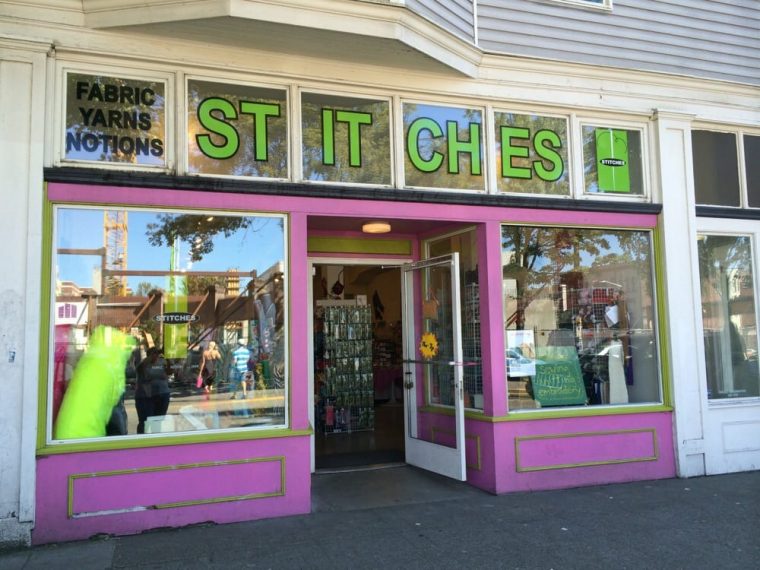 EAST SIDE
Travel onto the other side on Lake Washington from Seattle and you reach what's known as the Eastside. Located here are several cute lakeside suburbs with several fabric and quilt shops.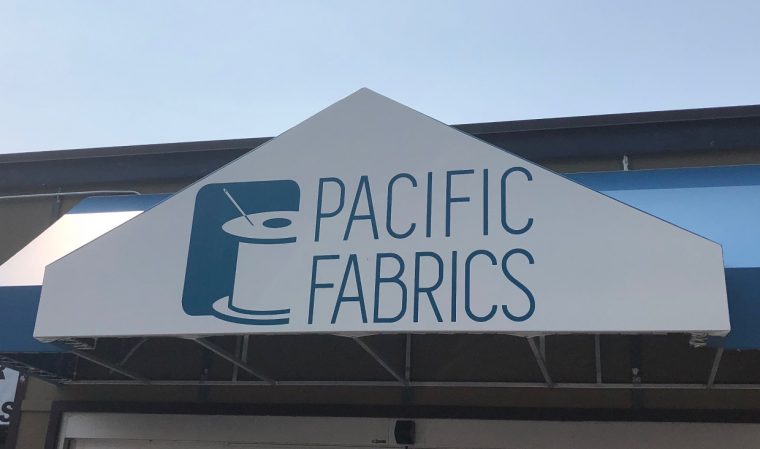 In Bellevue is one of the larger fabric shops, Pacific Fabrics, which has three other stores in the area including Seattle. This one recently changed locations to a larger space full of wonderful selections of fabrics. The store has a wide variety including quilting cottons, special occasion, knits, apparel fabrics and whole room of home decorating fabrics. I usually don't get far into the store before one of the fabrics featured up front captures my eye. They also have considerable number of notions and some crafting supplies.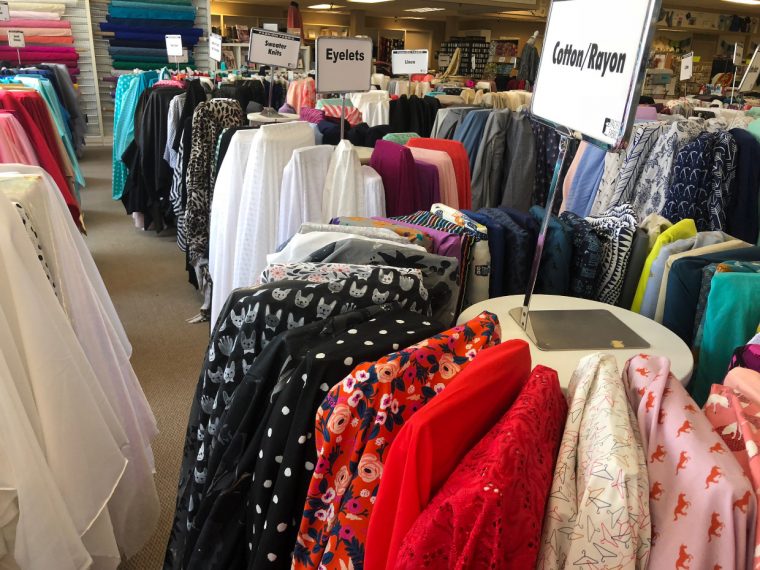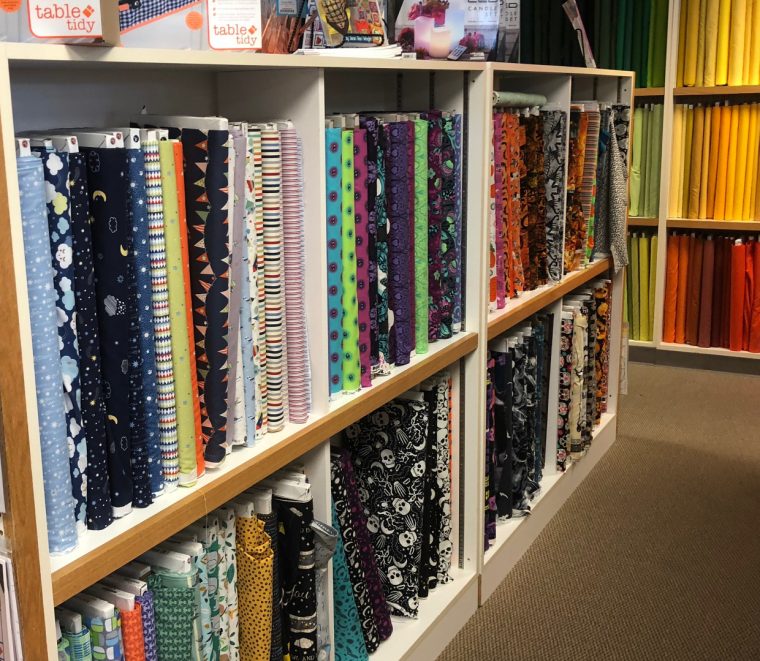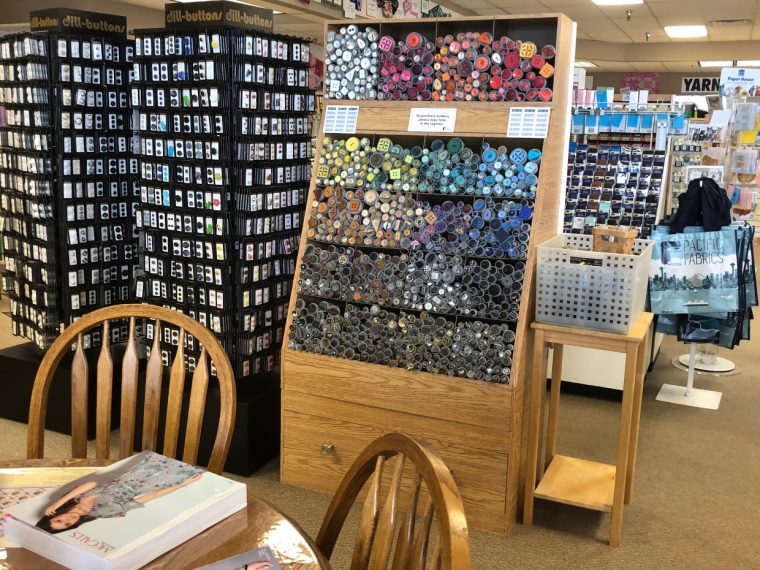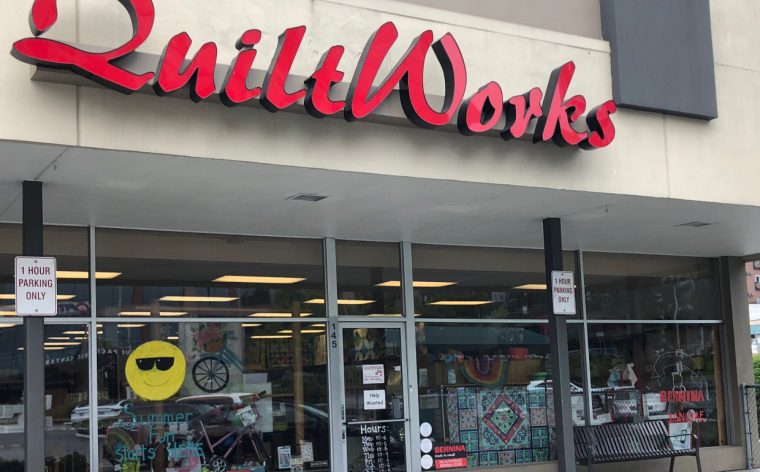 Quiltworks NW is right around the corner from Pacific Fabric. This is a smaller space but full of a wonderfully curated fabrics. You are greeted by a friendly, enthusiastic staff. Throughout the store, creations from the classes are on display and a section with a small selection of sewing machine models that the store sells. On the other half of the store is a wall of beads that caters to beading enthusiasts.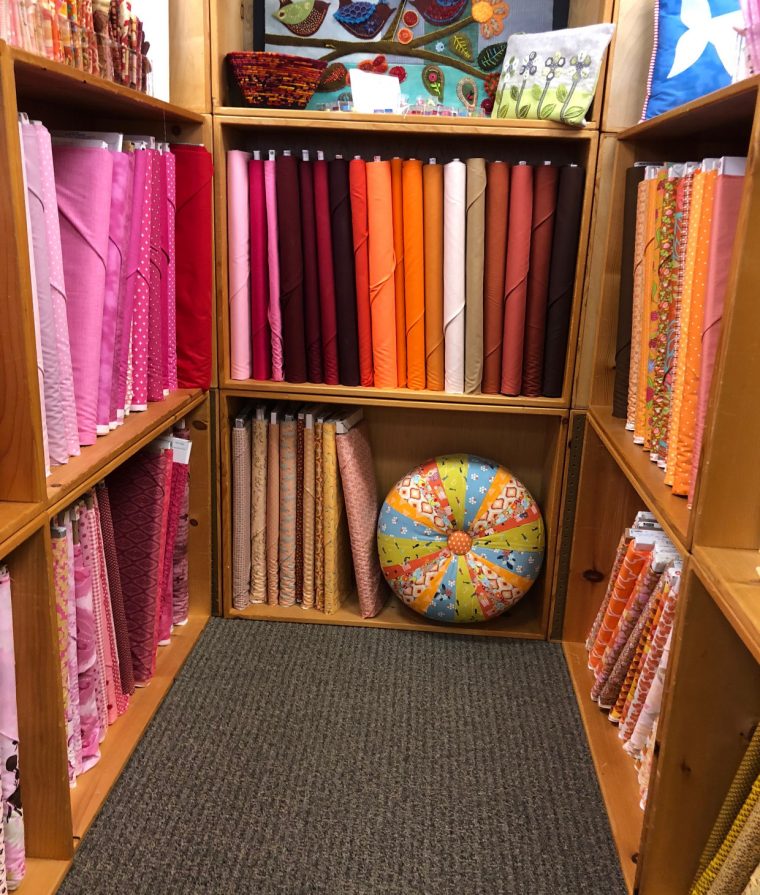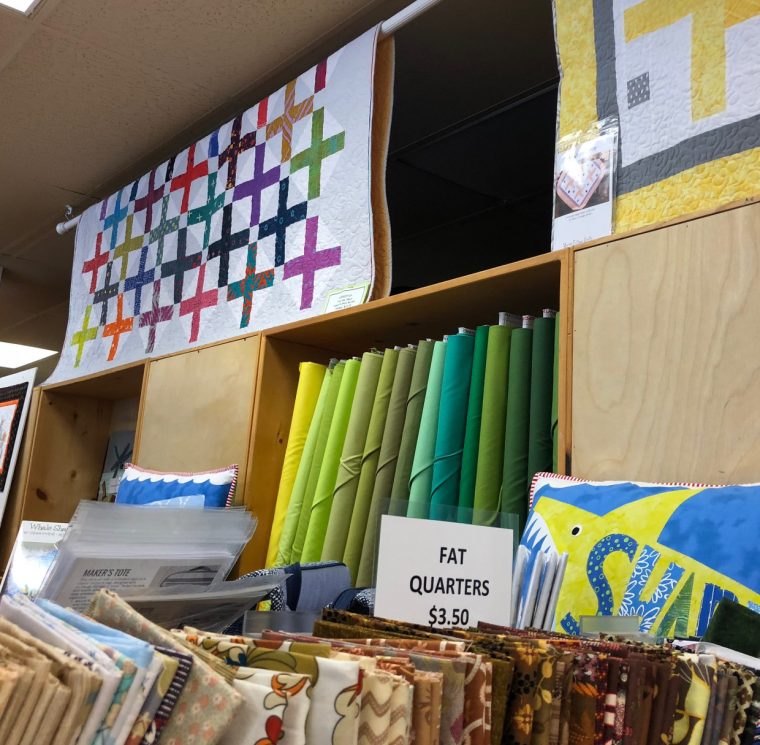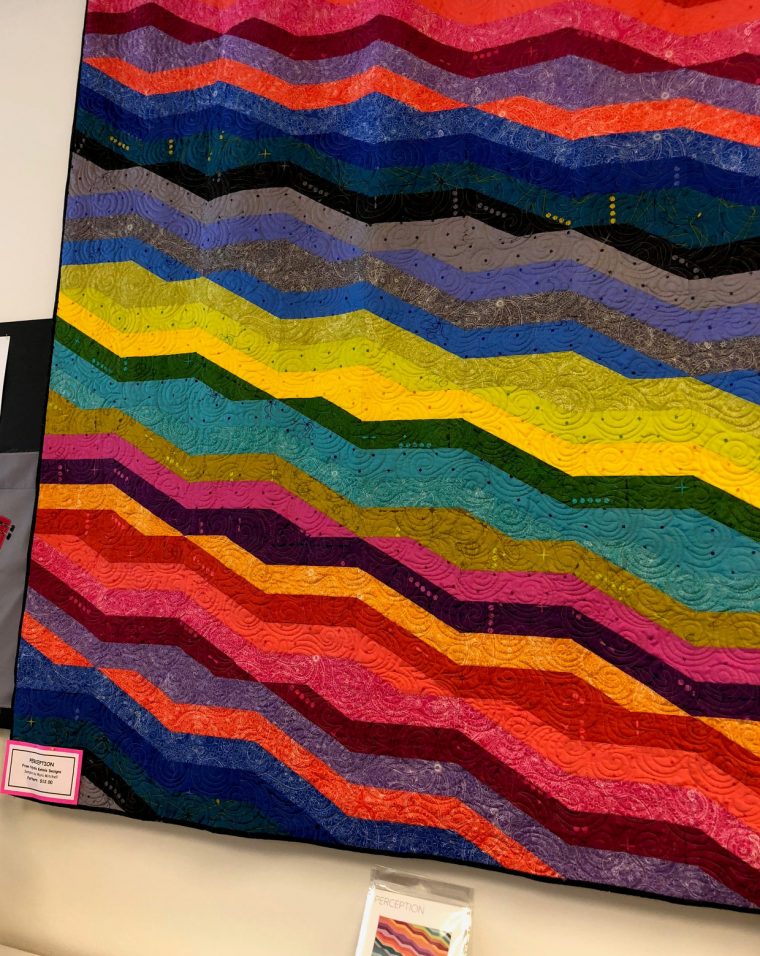 Tucked among the wine tasting rooms in Woodinville, is a quaint little quilt shop called Gathering Fabric Quilt Shop. This homey little space reminds me of my grandmother's house. The shop has been there for 16 years and caters to quilters. However, as the clientele in the area has changed to mostly wine tasting on the weekends, so has some of the products. It now also carries gifts and sells quilts for those visitors wine tasting on the weekends. There is a broad selection of quilting fabrics including fat quarters for almost any fabric sold in the store. Beautiful quilts are displayed throughout the store with a workspace is tucked in the back.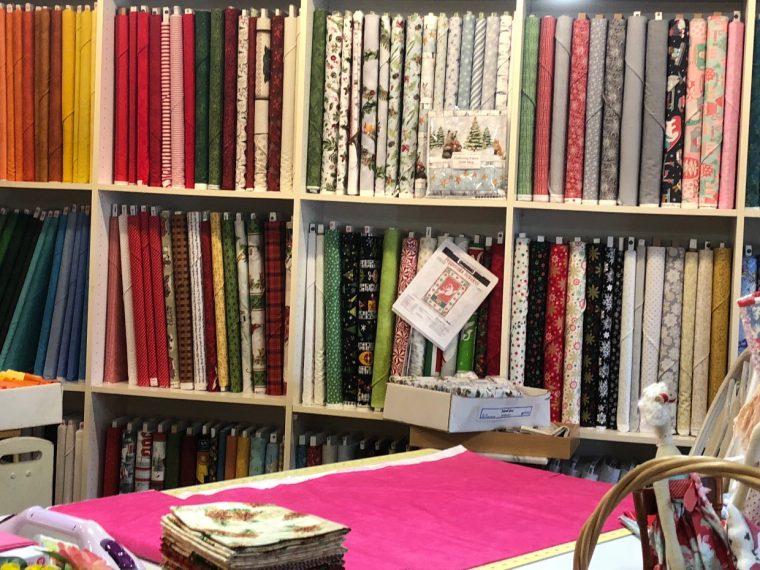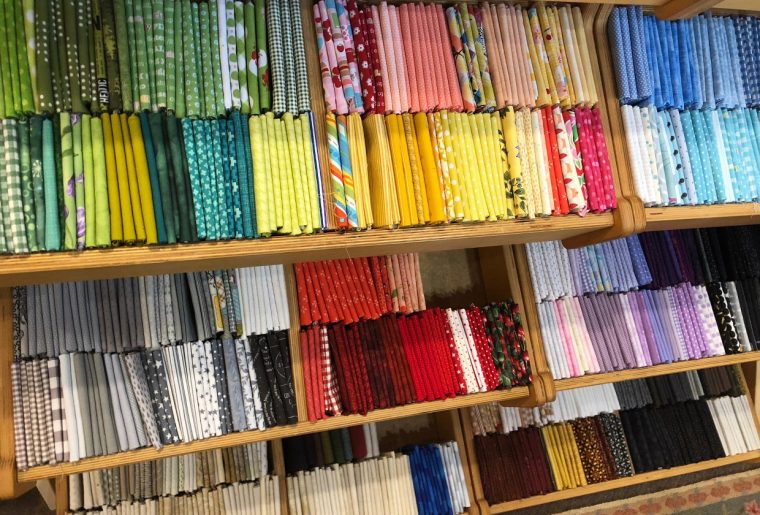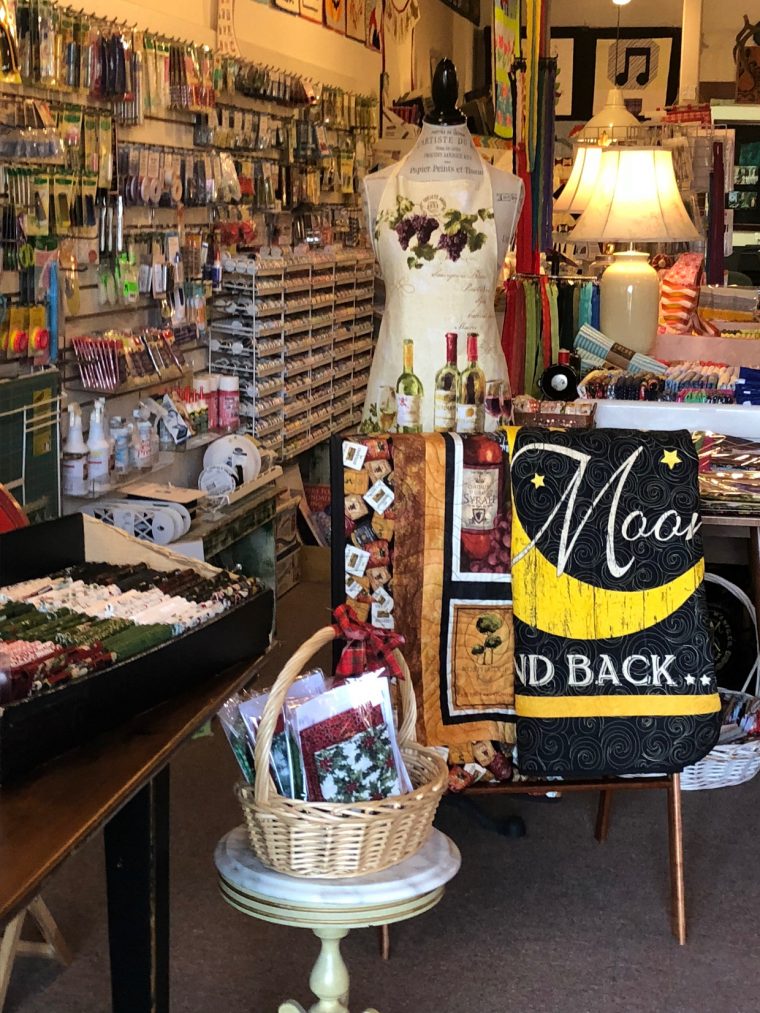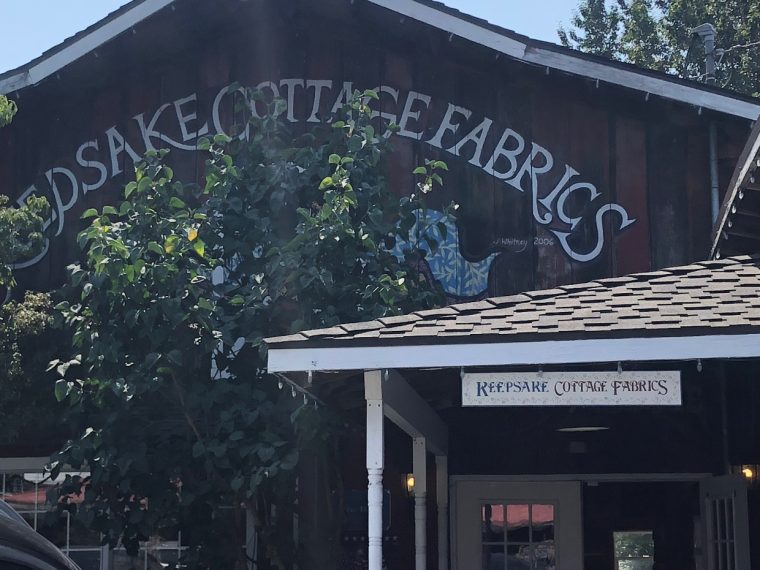 This adorable little quilt shop has existed for around 30 years. It is exclusively quilting fabrics with some notions and books. As soon as you walk in to the shop, you are greeted by a rainbow of fabric. The inside is a maze of fabric bolts organized in small rooms by color and collection, so it is easy to find any quilting fabric you could possibly want. There are also a vast number of fat quarters to choose from. Unfortunately, the Country Village, where Keepsake Cottage is situated, will be going away in spring of 2019. Keepsake Cottage will lose its storefront then, but it will still exist online.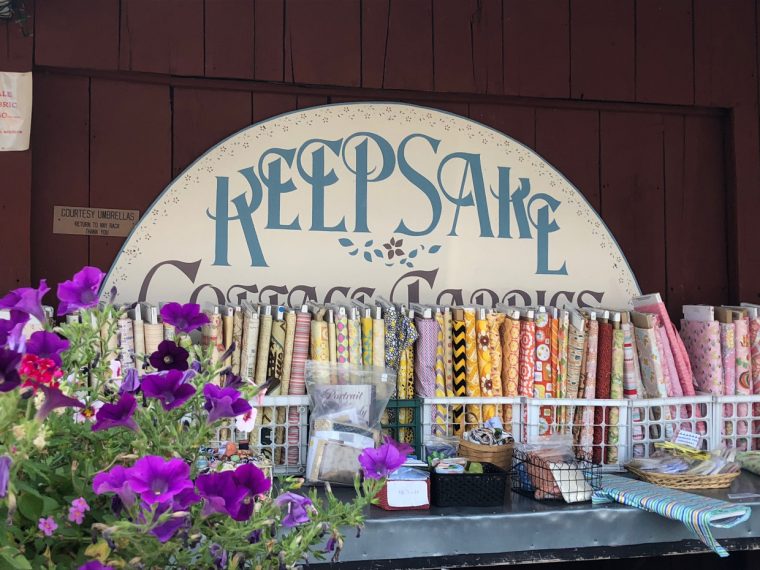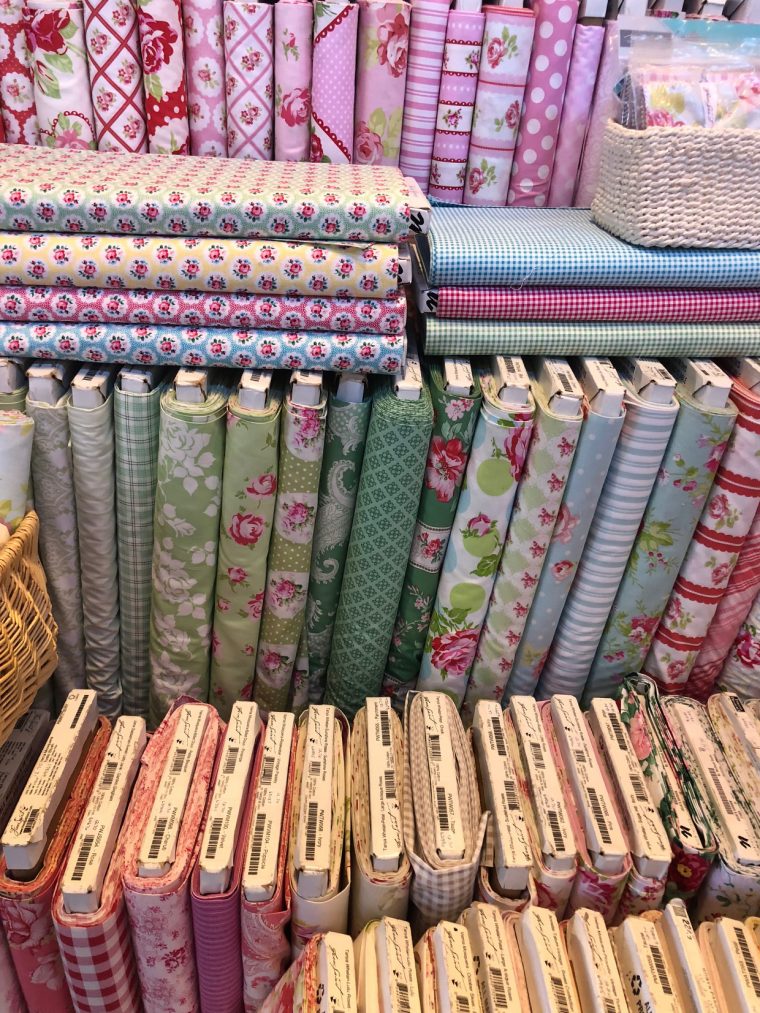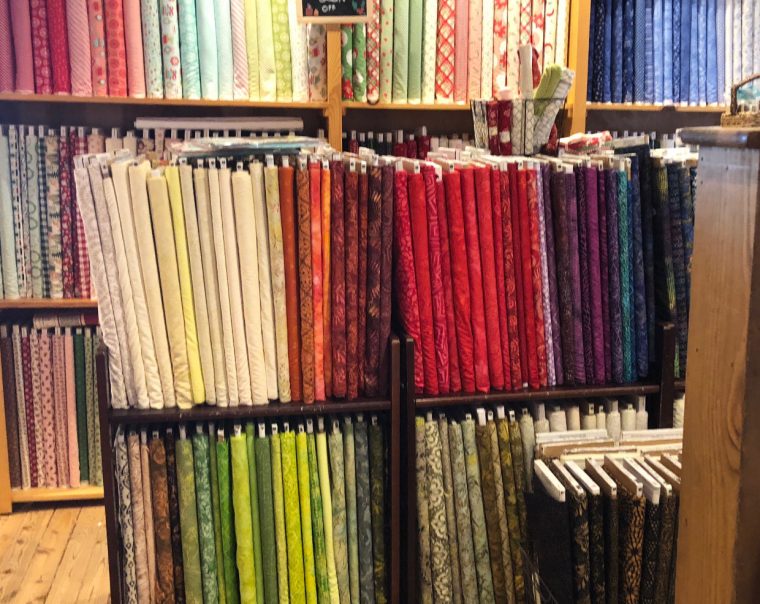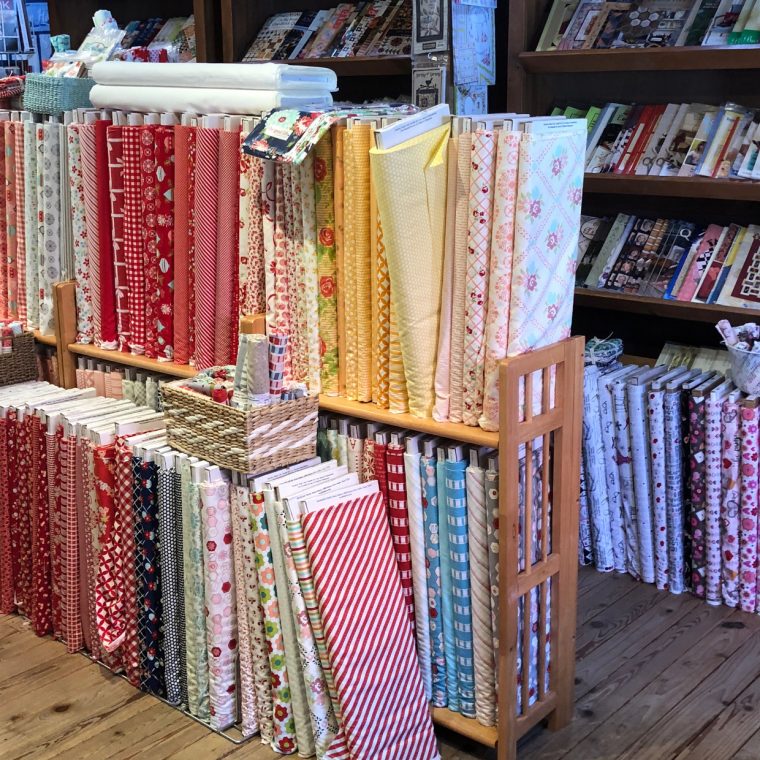 OTHER RESOURCES
Tinas on Madison
Garment fabric and notions.
4232 E Madison St, Seattle, WA 98112
Designer Fabric Liquidations
Home decorating fabrics at a discount.
4111 Stone Way N, Seattle, WA 98103