Welcome to 2018! We hope that you are off to another great sewing year.
2017 has drawn to a close, and like most of you, we've been reflecting on the highlights of the past year here on the Oliver + S blog. We're taking a look back at the year, and all the blog posts we've shared with you.
Thank you for being here with us and reading the blog throughout 2017. It was a fantastic year for the blog. We hosted a successful sew-along with the Liesl + Co. Classic Shirt. You enjoyed seeing and learning more about Liesl's creations including her kimono jackets and her light blue winter coat. This darling Building Block Jumper was another appreciated post. And we finally posted a step-by-step photo tutorial for the Popover Sundress.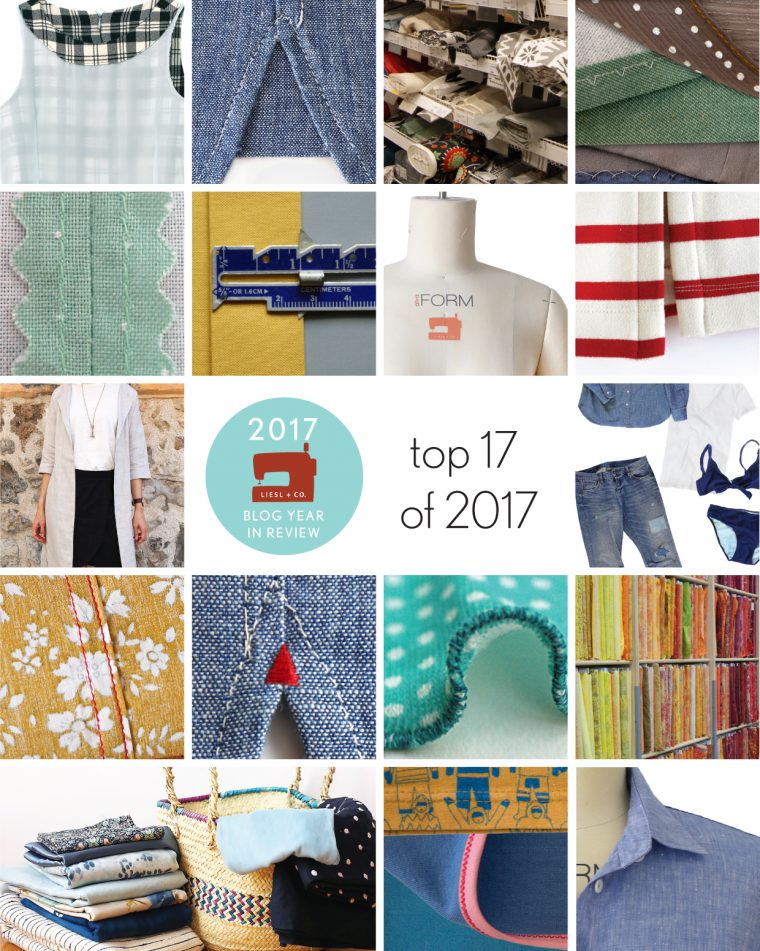 These were your favorite posts of 2017. Be sure to click on through to revisit them or to discover them for the first time. This list is la crème de la crème of 2017 and you might want to pin these blog posts onto your sewing Pinterest boards.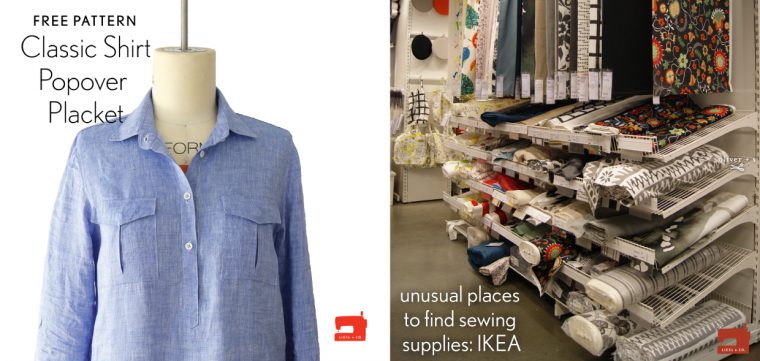 1) Free Popover Placket and Tutorial
This free downloadable pattern piece and tutorial can be used with our Liesl + Co. Classic Shirt to expand your options. Use it to transform the pattern into a shirt dress or a popover top/tunic. You can download the free popover placket pattern piece from the link provided in the tutorial.
2) Unusual Places to Find Sewing Supplies: IKEA
We started a new series about going on field trips to unusual places to find sewing supplies. We wanted to provide you with some alternatives of places where you can go shopping for sewing related items. The series was kicked off with IKEA.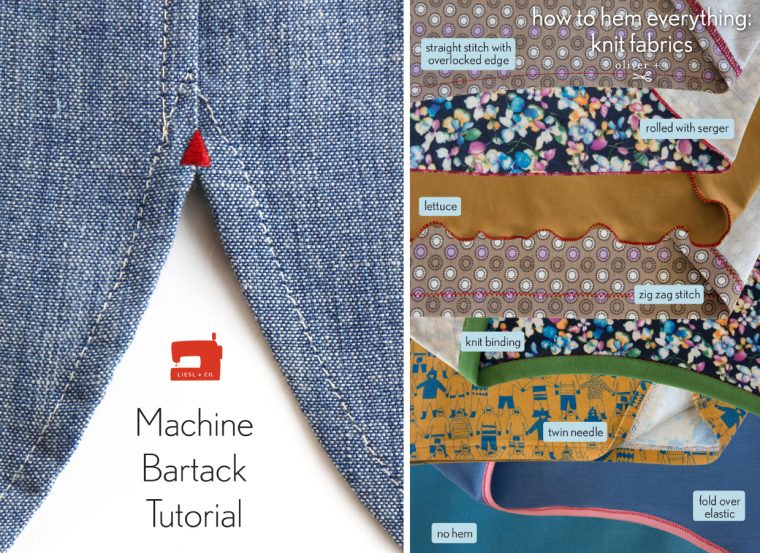 3) Machine Bartack Tutorial
A bartack is a handy little detail you can add to your sewing to strengthen the fabric at a stress point. But bartacks can also serve a decorative role, especially if you play around with your sewing machine a bit. Follow this tutorial and try these bartacks on Classic Shirts, Bento Tees, and Maritime Tops.
4) How to Hem Everything: Knit Fabric
Here is an extensive tutorial that covers knit fabrics and demonstrates eight different kinds of hems you can use with them.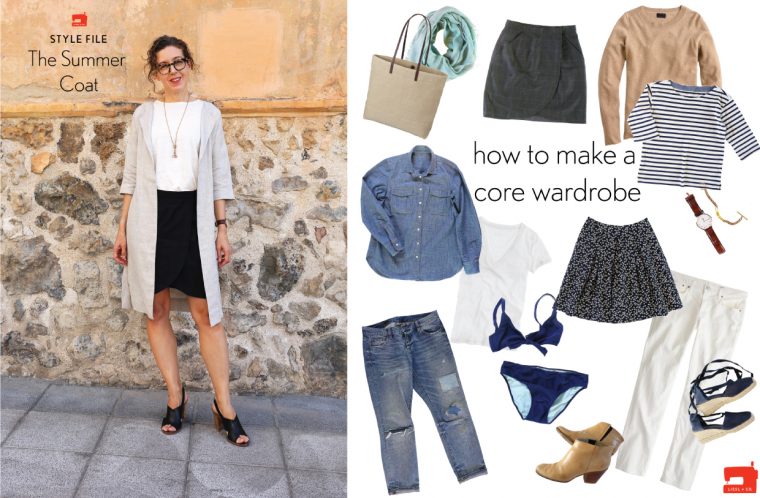 5) Style File: the Summer Coat
Liesl made herself a summer coat using the Liesl + Co. Weekend Getaway Blouse + Dress sewing pattern. She explains how you can make yourself one and shares lots of inspirational photos, too.
6) How I Plan My Core Wardrobe
In this post Liesl shows you how she assembled her spring core wardrobe to give you some insight into the process so you can build your own. Also be sure to check out Liesl's What's in your Core Wardrobe? post. Having a core wardrobe can make dressing simpler and can help you feel better about what you wear and how you look. In that post you'll find an introduction to the concept of what a core wardrobe is.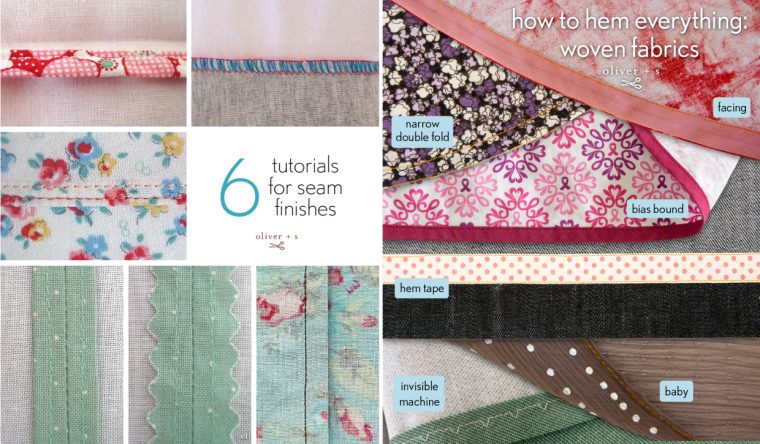 7) Six Tutorials for Seam Finishes
This post is all about seams. Learn how to make seams that are strong and professional looking with these six seam tutorials from our archives.
8) How to Hem Everything: Woven Fabrics
Here is an extensive tutorial that covers woven fabrics and demonstrates ten different kinds of hems you can use with them.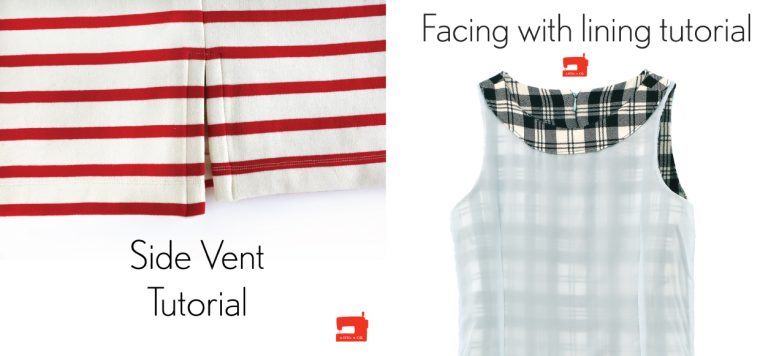 9) Side Vent Tutorial
Here's a quick and easy tutorial you can use to add a simple vent to any seam. It can be used on a side seam for T-shirts and sweatshirts, but you could also use it on cropped trousers to give them a little interest at the hem. A side vent like this adds some room for movement and just looks nice.
10) Easy Facing and Lining Technique
This tutorial will help you sewing facings to a lining. This is my lazy method that's quick and easy and a bit unorthodox.
11) Fourteen Hem Tutorials
When it comes time to finish a hem, you have lots of options. Over the years we've written tutorials for you on many, many different approaches. Here are fourteen hem tutorials that have appeared on the blog in the past. Take a look through this post, and you'll find something new and interesting that you can use in your next sewing project.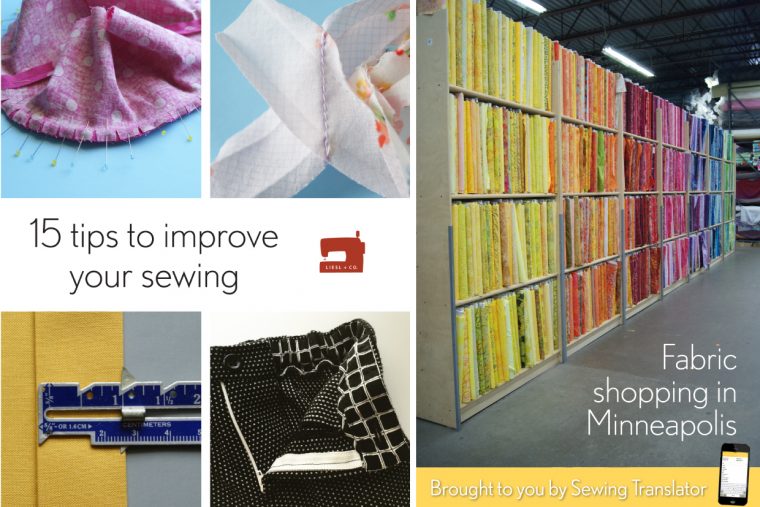 12) 15 Tips to Improve your Sewing
If you're relatively new to sewing, it can sometimes seem complicated and difficult. But there are lots of easy ways to improve your sewing and make it look more professional and polished. Here are 15 tips to start you on your way.
13) Fabric Shopping in Minneapolis
We started a new series on visiting fabric shops in cities around the world. This post brings you a fabric shopping guide for Minneapolis, Minnesota, USA.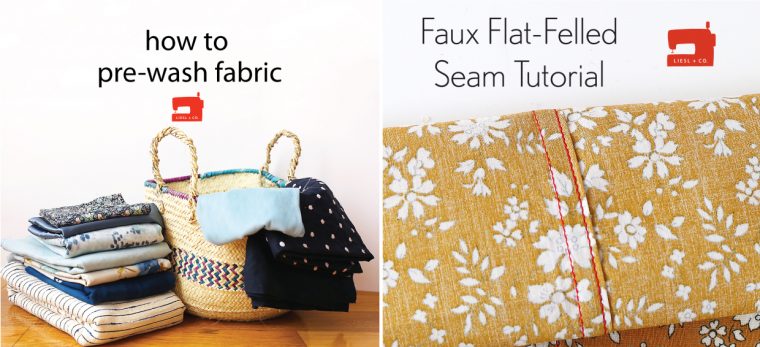 14) How to Prewash your Fabric Before Sewing
Have you ever wondered when you need to pre-wash fabric and how best to do it? Liesl explains the reasons why pre-washing is important and gives suggestions for different types of fibers.
15) How to Finish a Shirt with Flat Felled Seams
Are you a fan of French seams? They're a terrific finishing technique that make the inside of the garment look just as nice as the outside. Plus, they're easy to do and don't require any special equipment or stitches.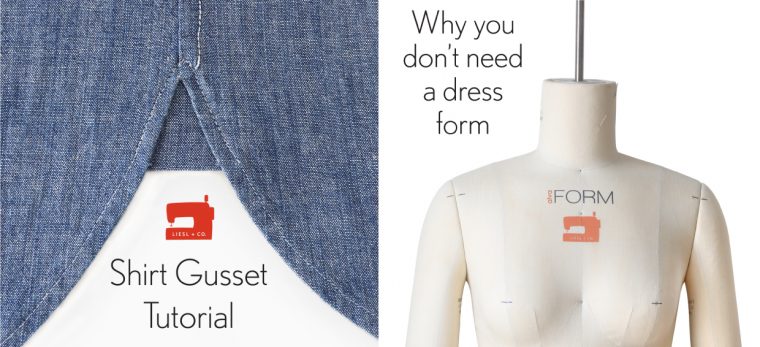 16) A Shirt Gusset Tutorial
Liesl shows you how to create and sew a shirt gusset. Download the free shirt gusset pattern piece and use this tutorial to strengthen and add a pop of color or a print to the side of your shirt.
17) Do I Need a Dress Form?
You're an improving sewist and you're considering buying a dress form. Do you need one to take your skills to the next level? In this installment of her Ask Me series, Liesl says that you really don't.
We hope you have a very creative 2018.