If you're looking for a quick, fun summer sewing project for yourself, here's a suggestion: our Lisette for Butterick B6464 jacket!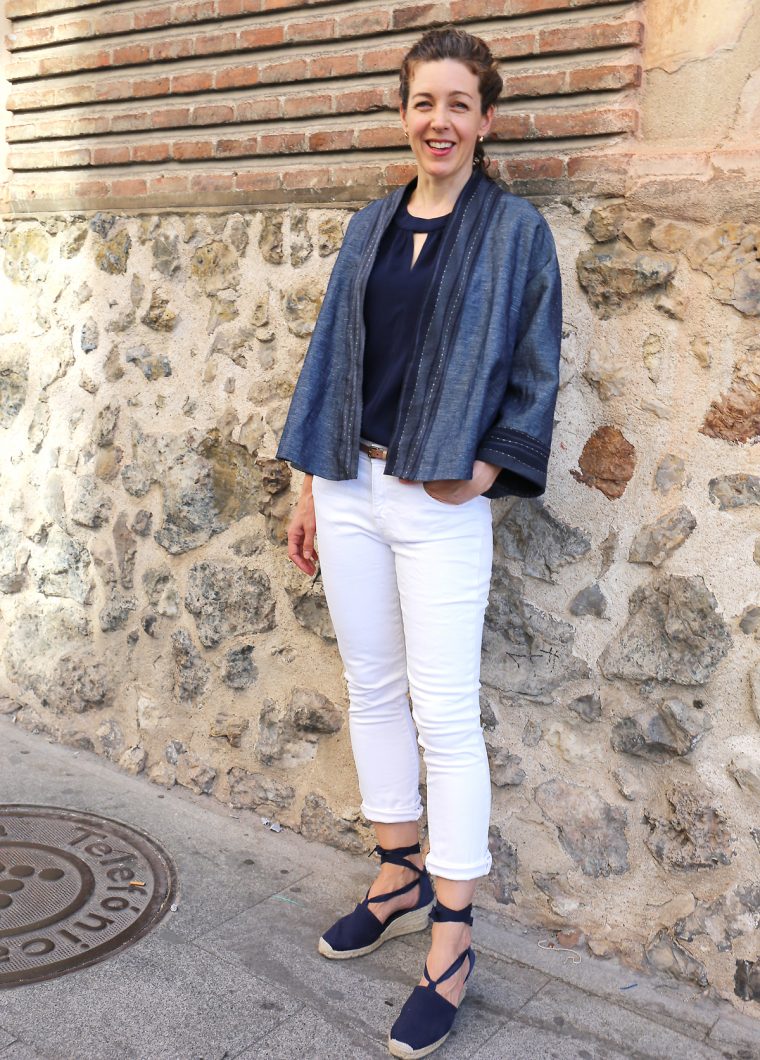 This spring I sewed two jackets from this pattern, just for the fun of it, and they go really quickly. They're also a great summer layer for air conditioning and cool evenings, which we have a lot of. The cropped, swingy style is really easy to wear over lots of things.
For my first version, I used the reverse side of some leftover Robert Kaufman Draper Denim from another project. The bands are from a small remnant of Japanese cotton I bought at Drygoods Design when I was visiting last fall. It's a fascinating wavy weave that I was saving for just the right project. This jacket will definitely see lots of wear and might even become part of my summer core wardrobe!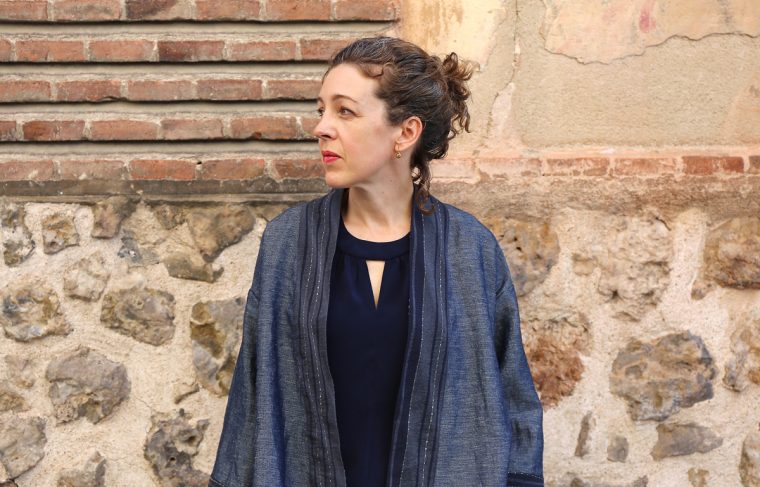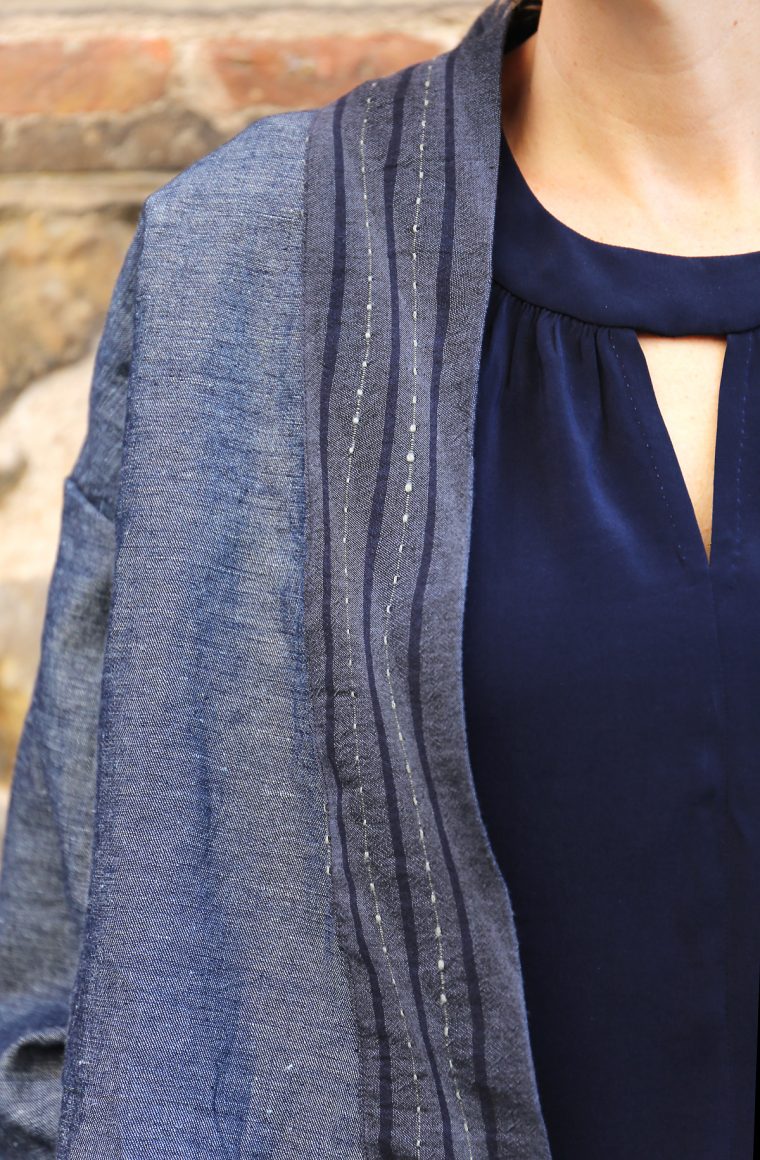 Isn't that wavy fabric for the bands interesting? It's woven that way, complete with little nubs in the white threads. I'm slightly obsessed with it.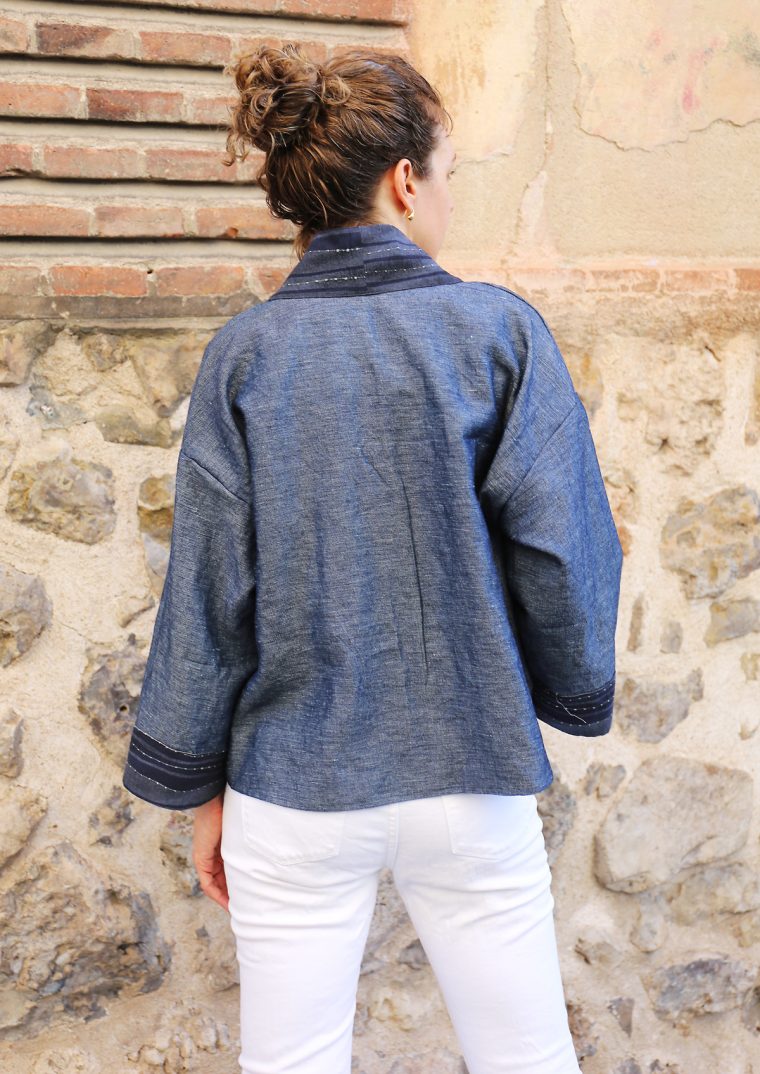 This fabric will relax a bit as I wear it (and maybe I should give it a final pressing, too, which I don't think I ever did…).
Do you remember a while ago when I told you I had sewed something for myself that felt very out of character to what I normally wear? Well, this is it.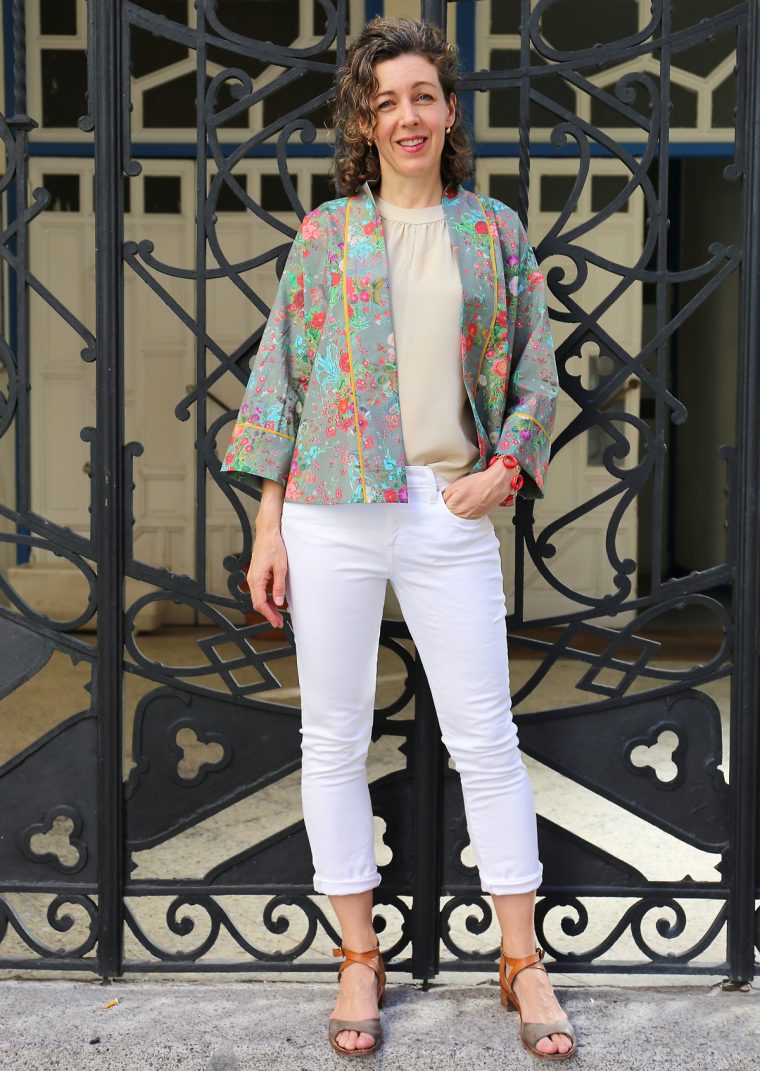 I was looking for a drapey fabric like sateen or even satin or chiffon, but I fell in love with this bright floral on a neutral gray ground. (This print also came with a black ground, but the gray felt right for summer.) This is actually a quilting cotton, which certainly isn't what I originally wanted, but sometimes the print is more important, right? I added flat piping for definition since I wanted to use the same fabric for the neck band and sleeve bands.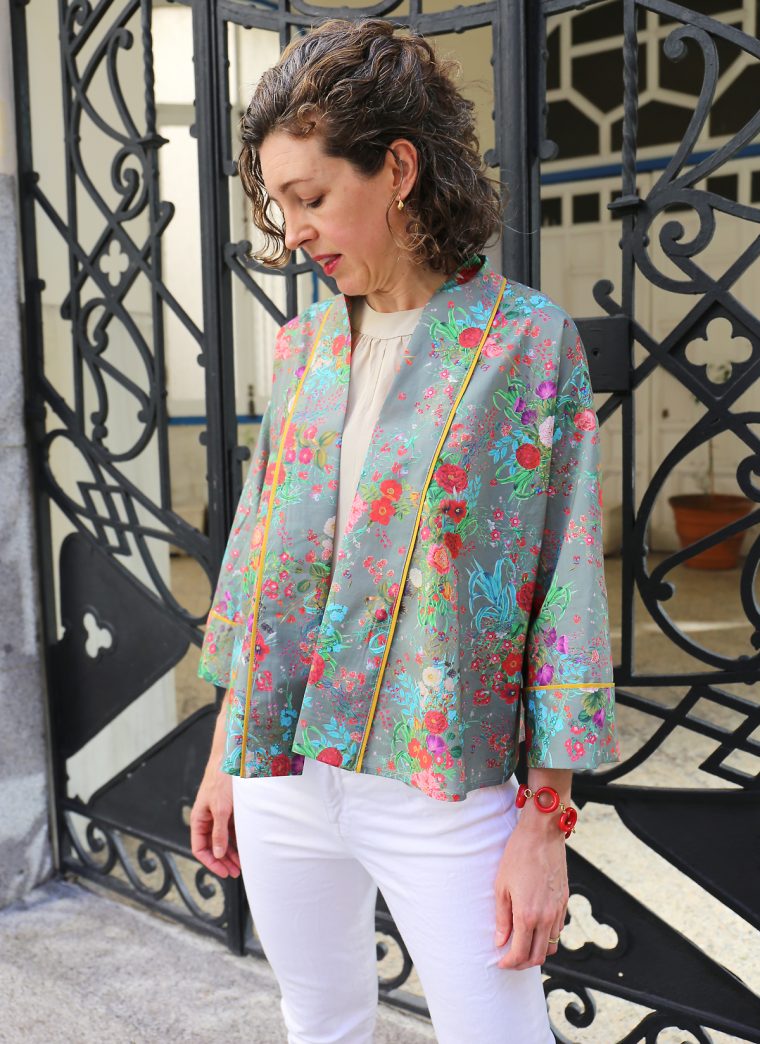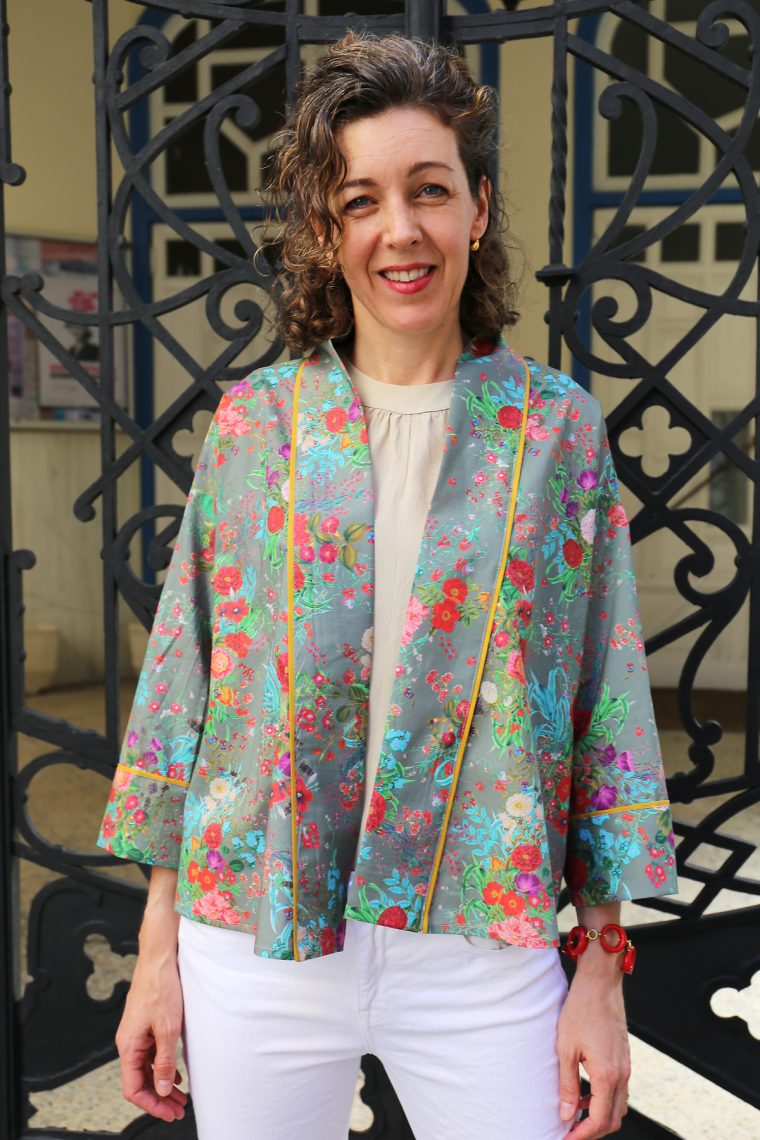 This floral version of the jacket is more "on trend," which might be why it doesn't feel like me. But I'm seeing a lot of them right now, and I've pinned quite a few to my Lisette for Butterick B6464 Pinterest board to inspire you. Sometimes it's nice to see a pattern made up in a variety of fabrics, isn't it?
I'll show you the sleeveless tops I've sewn from this pattern next week, and I'll also show you how to do a full bust adjustment for this style, since that will be useful to anyone larger than a B cup.
Oh, and one more thing: Butterick has a nice video that shows off this style in motion! You can see it here, toward the end of the video. And here is another video in which Doree, who helps translate my designs into sewing patterns, talks about the pattern in more detail. I hope you make it and show us how it turns out! Be sure to tag #sewlisette and #B6464 on your Instagram photos so we can see! You can pick up the pattern right here.