I don't know about you, but in the summer I strongly prefer to wear skirts and dresses because they're so much cooler when it's hot outside. I especially like a shirt dress because it looks pulled together while also being really versatile and comfortable. So just for the fun of it, I tried converting our Liesl + Co. Classic Shirt pattern to a dress, and it worked really well!
If you'd like to make one of your own (and why not!?!), this week I'll be here to help you.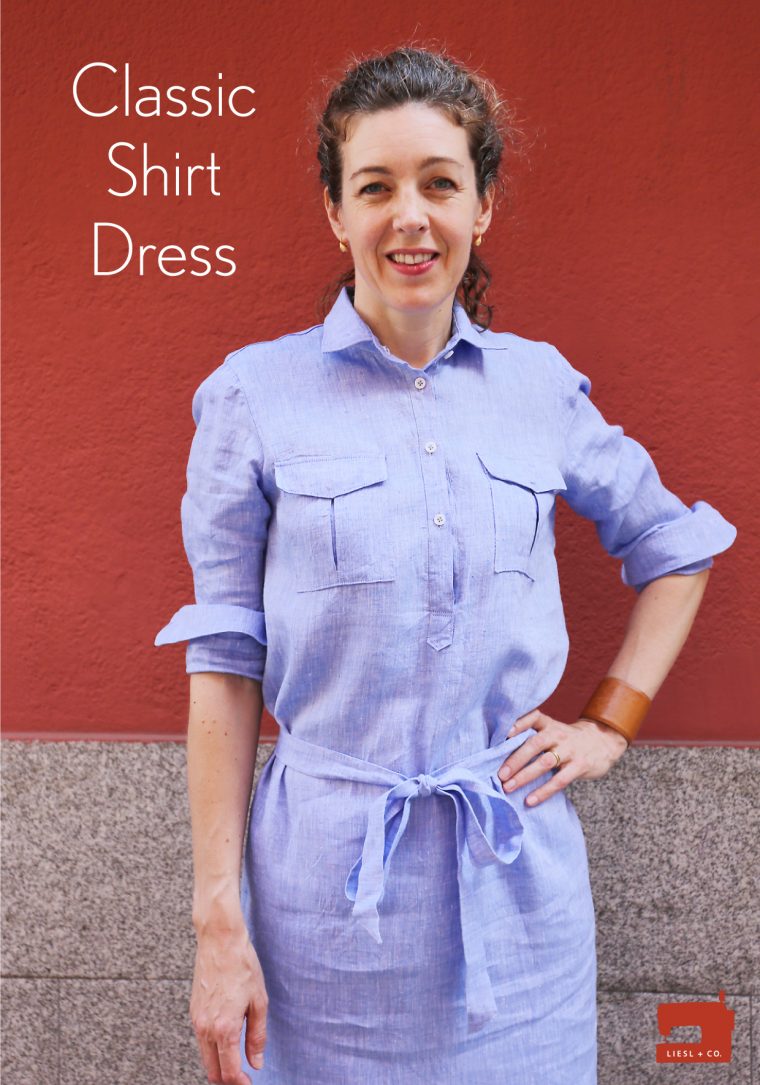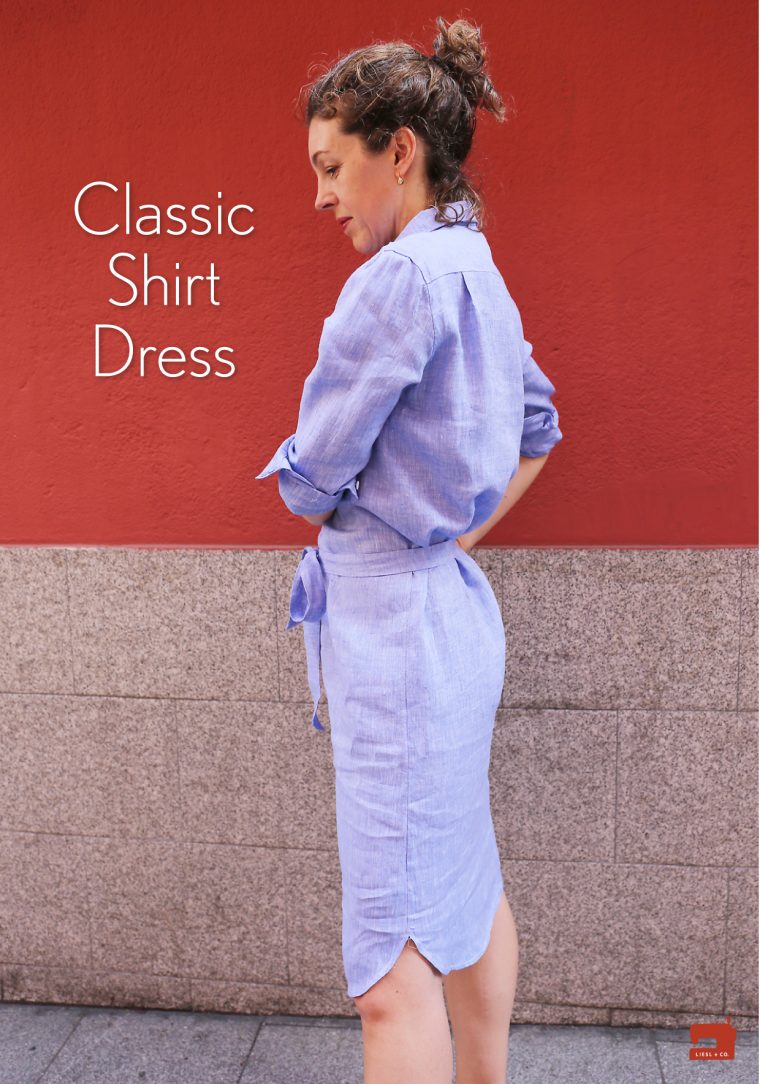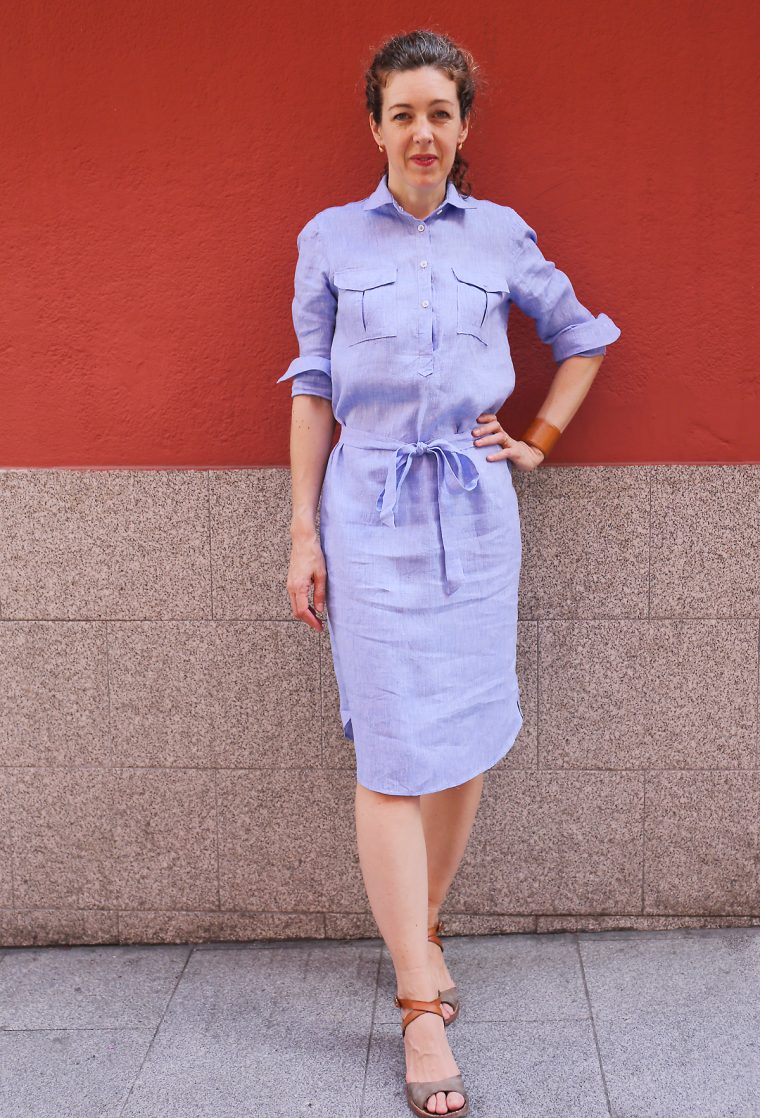 I made four changes to the pattern to make this dress, and I'll talk you through all four changes during the course of this week.
Lengthen the shirt pattern to dress length
Revise the front placket to be a popover placket instead of a full placket
Reverse the View B pocket pleats to make inverted box pleats
Add a self tie for a belt
Today I'll help you to lengthen the shirt pattern to dress length. On Wednesday I'll show you how to sew the popover placket (with a free popover placket pattern piece to expand your use of the pattern!), and on Friday I'll explain the pockets and the self tie. OK?
To lengthen the shirt to convert it into a dress, I simply cut the front and back pattern pieces on the Lengthen/Shorten line provided on the pattern itself and added about 18″ of length so the hem would finish below my knee. Keep the pattern aligned on the center-front cut line/grain line and you'll be all set. The great thing about lengthening the pattern this way is that you can switch between sizes if you're different sizes on top and bottom; you'll just blend between the two sizes between the waist and hip.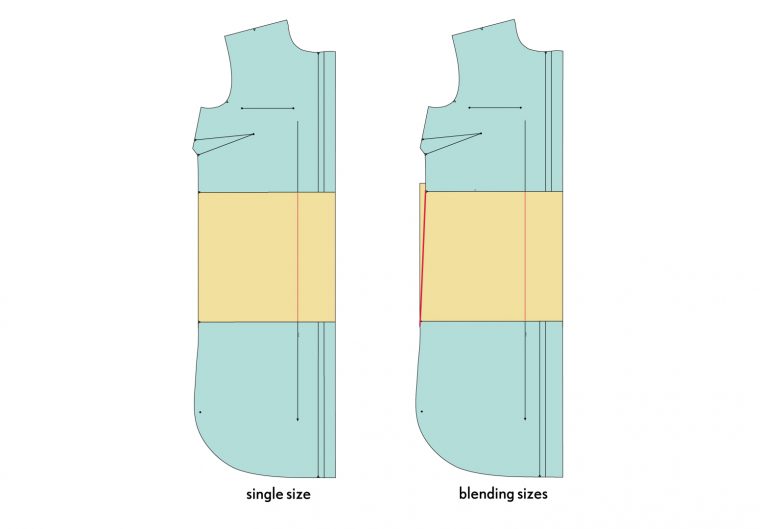 You can also pin fit the side seam if you want to develop a contour that's more curved and personalized to your shape. I cut my dress a straight size 8 with the added length, for reference, but if you prefer more waist and hip shaping you can simply pin-fit the side seams to your liking before basting them to check the results.
One thing I like about a straight-ish shirt dress like this is that you can wear it several ways. Swap out the self tie for a leather belt if you like. Wear it over slim trousers for more of a tunic look in the fall. For a really casual look, wear it un-belted with flat sandals or loafers. Here I tied the self tie like a pussy bow around my neck, which would work even better if you sewed the dress from a drapey silk. (I'm not really a pussy bow kind of a girl, but it looks really cute on some women.)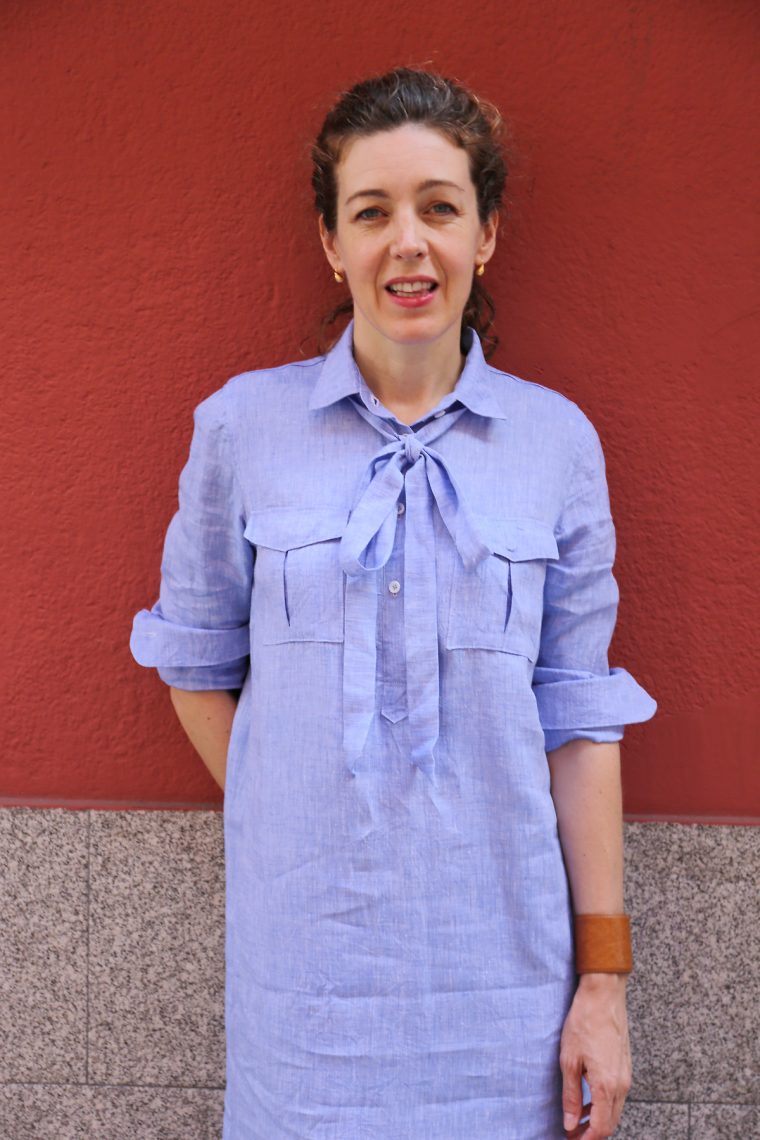 I sewed my dress from a handkerchief linen, but you could also use shirting, poplin, silk, flannel (for fall or winter), or sateen.
On Wednesday I'll be back with a free popover placket download and tutorial for you, which you can also use for the basic shirt. See you then!