Today we're starting a new series. We're going on some field trips to unusual places to find sewing supplies.
We wanted to provide you with some alternatives of places where you can go shopping for sewing related items and without having to spend beaucoup bucks. I think I've found some useful tools and great deals.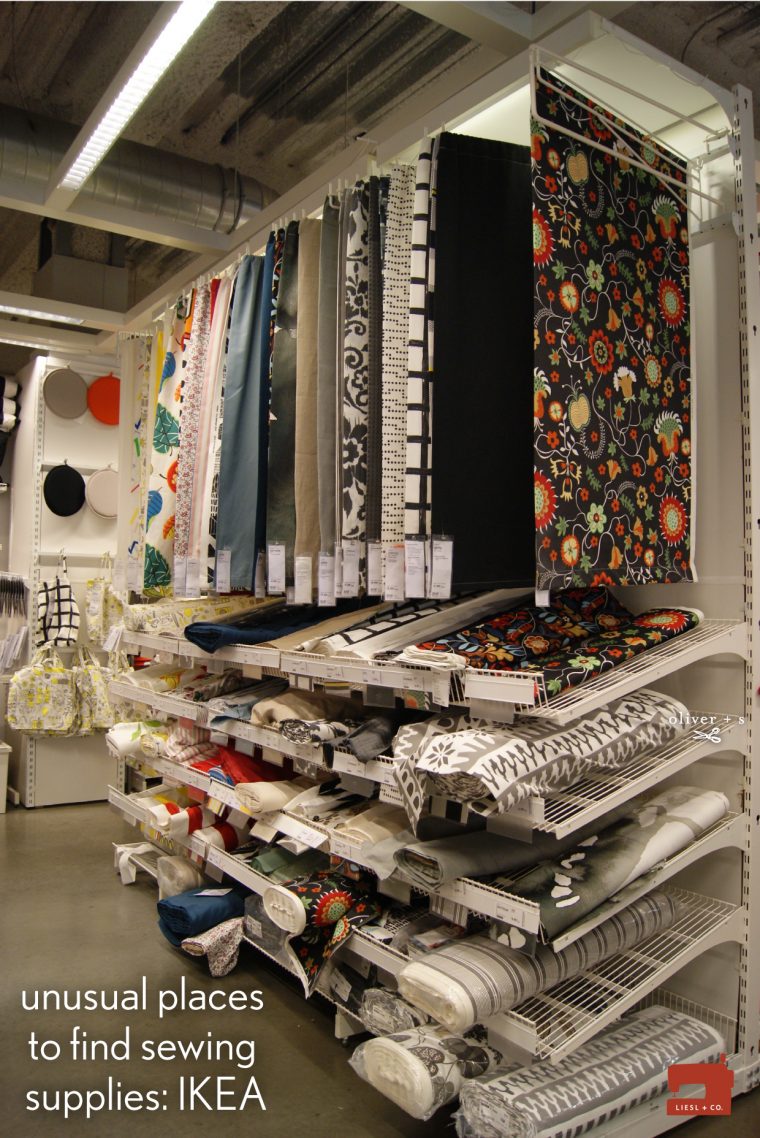 First up, it's the store everyone loves: IKEA. Since there are 400 locations worldwide, you probably have one in your neck of the woods. The company is known for its modernist designs for various types of furniture, but they sell more than just furniture. Here's what I found.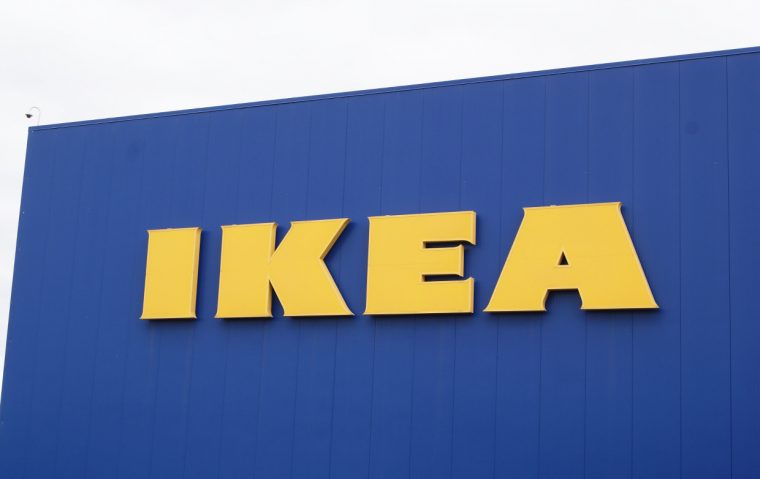 As soon as you enter the store be sure to grab a free tape measure. Everyone loves a freebie! One side has inches and the other side has centimeters.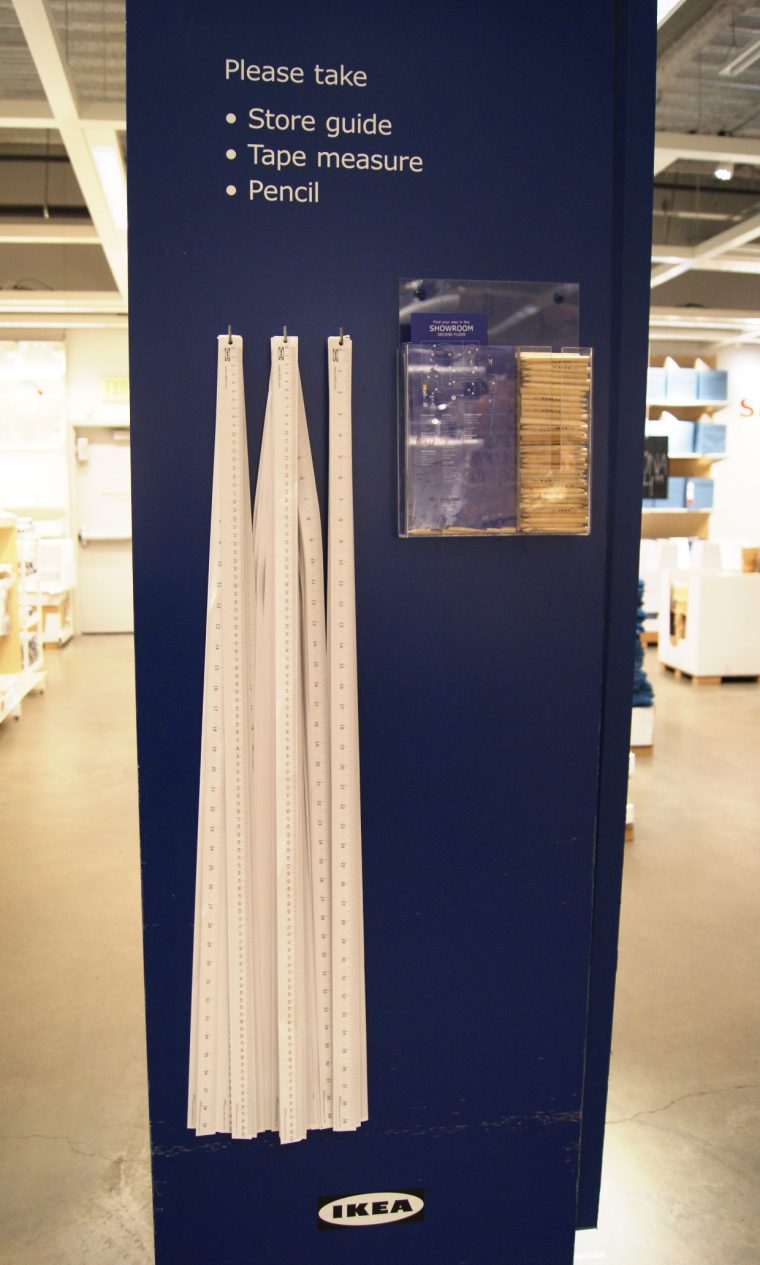 As far as fabrics, there are lots to choose from and I think all of them are under $9 per yard. They offer mostly home dec fabrics that are perfect for your sewing projects that require heavier weight fabrics. But I did find same basic solid colored cottons for only $2.99 per yard.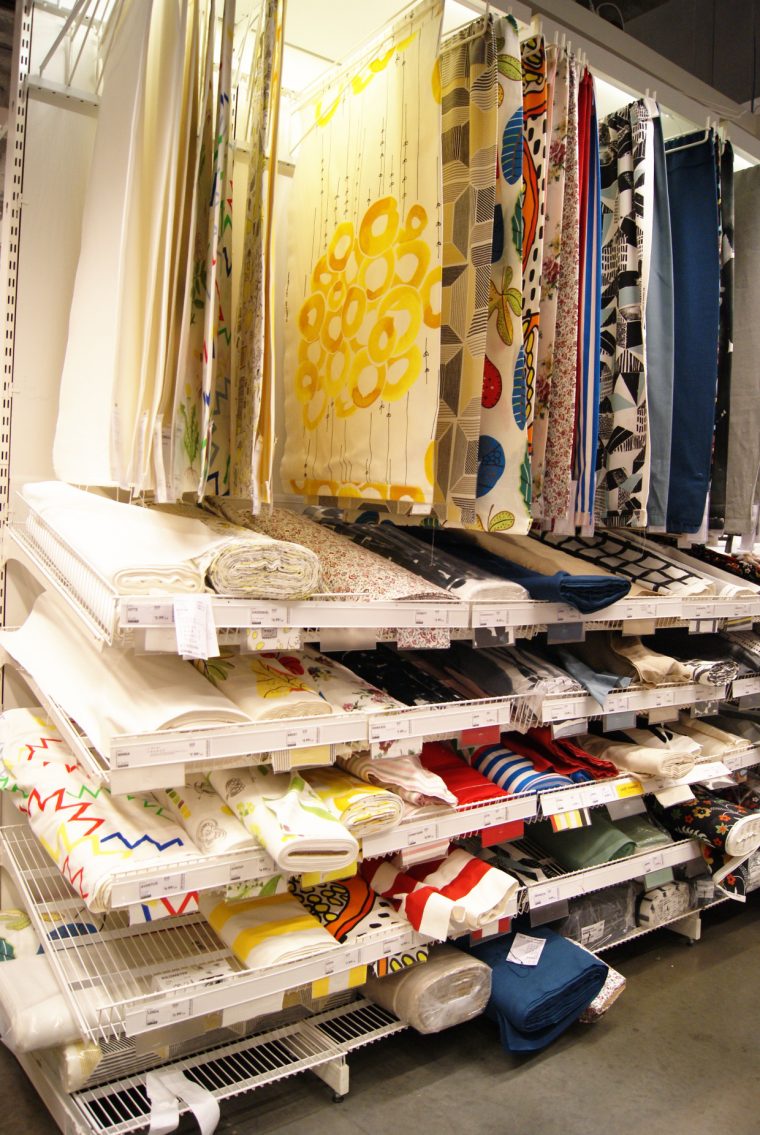 Their 15-piece sewing kit set contains basic sewing accessories, including: 2 pairs of scissors, seam ripper, seam gauge, painting template, 2 tailor's chalks, needle threader, tape measure, 3 thimbles, safety pins, a box of pins and assorted needles.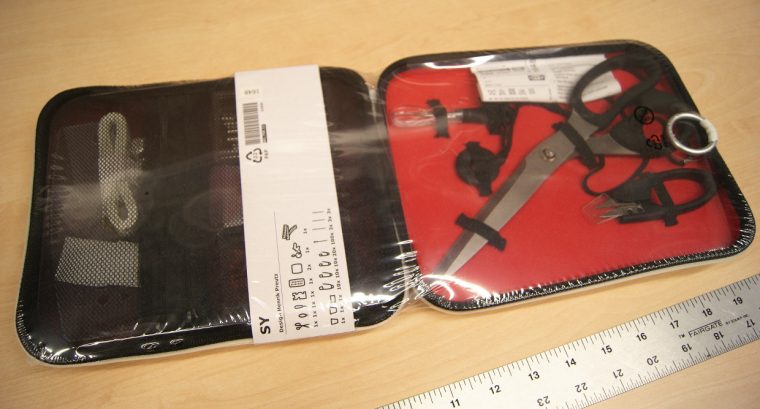 Their iron-on hemming tape is for a quick repair or hemming on curtains or clothing. Has anyone give this product a try yet?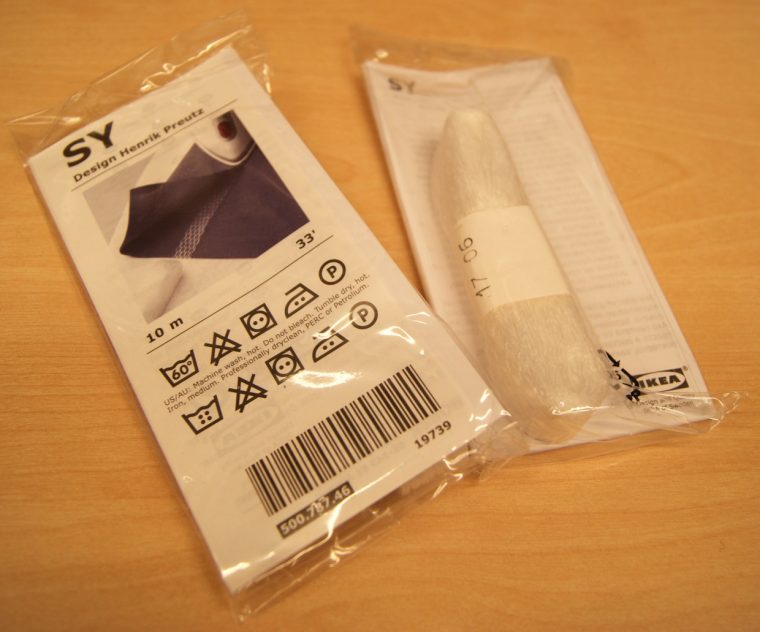 You'll find fabric scissors and pinking shears.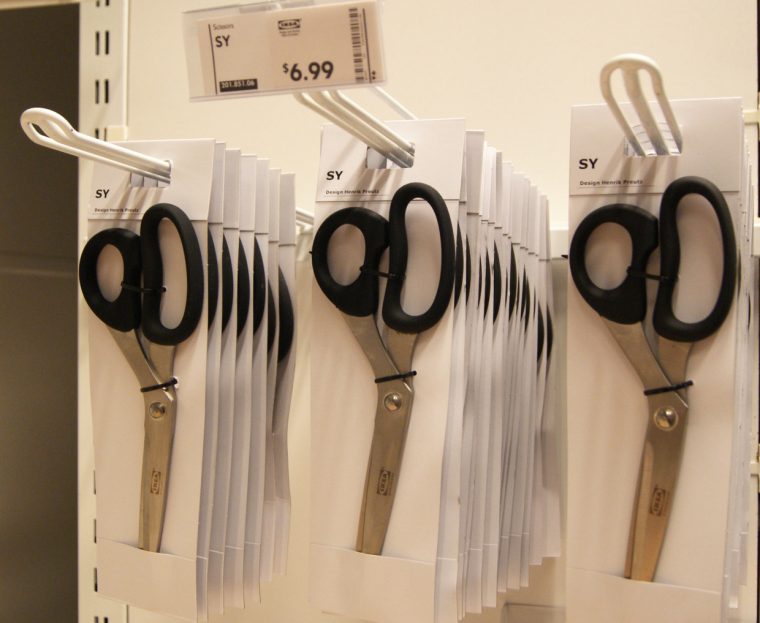 They sell four spools of thread in a box that includes white, black and natural.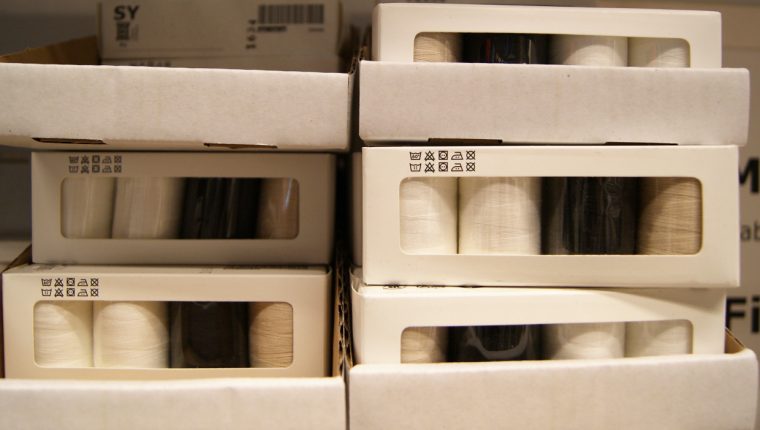 You'll find ironing boards and covers, and even a tabletop ironing board.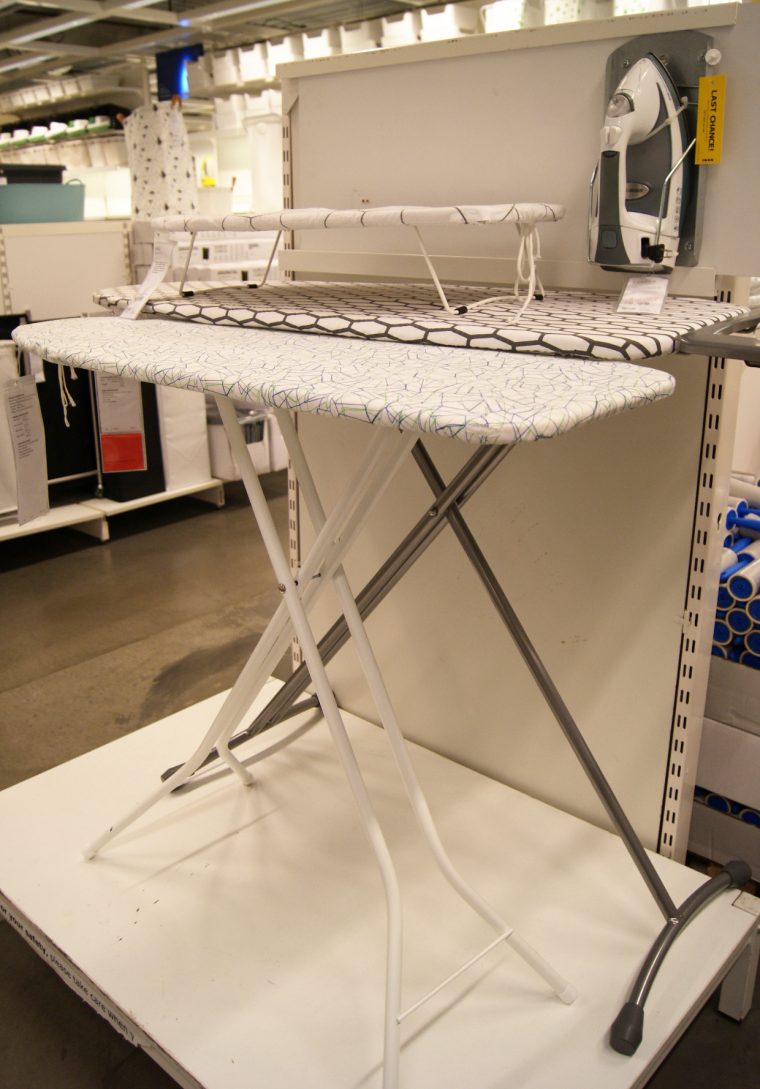 Lint rollers (and refills) are great to have on hand to remove lint from your fabric.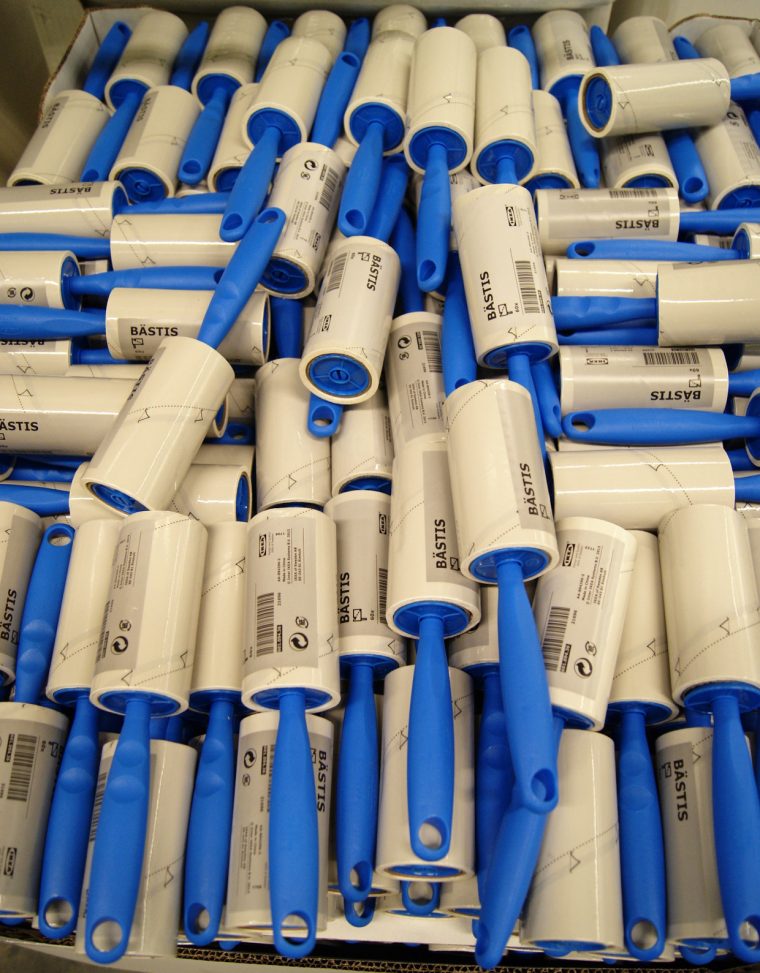 Look through their linens (such as bed sheets) and blankets for fabric (think repurposing projects).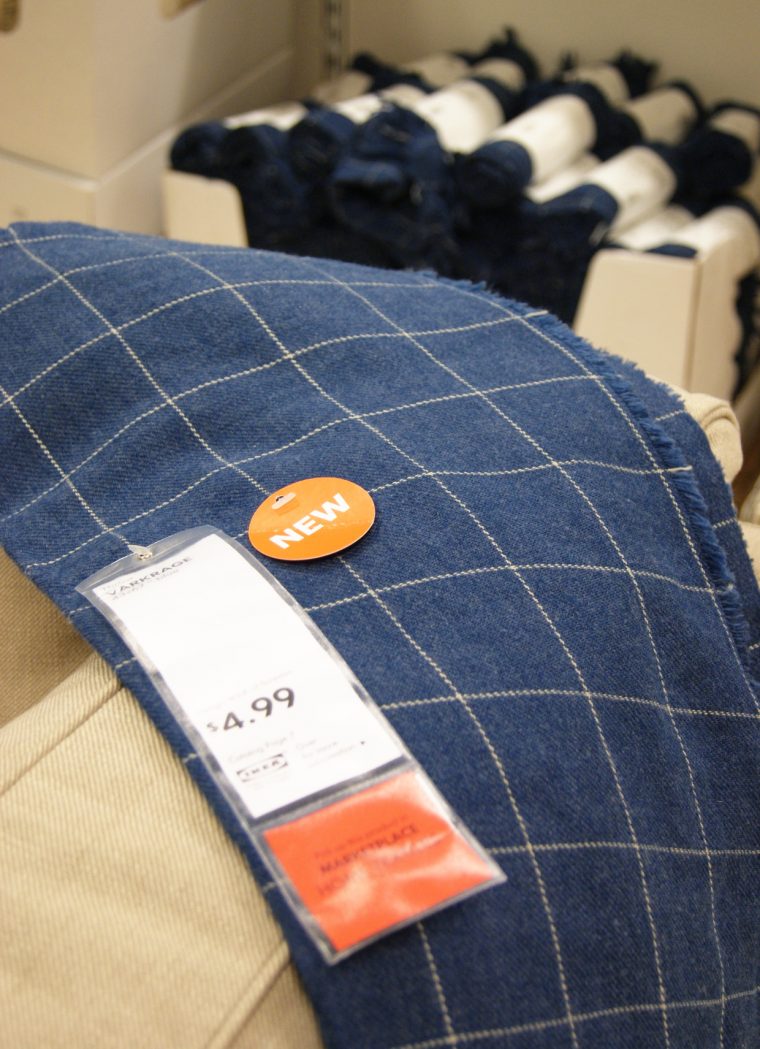 They have a throw that is fleece fabric measuring 47×63" which equates to 1 3/4 yard of fabric for only $1.99!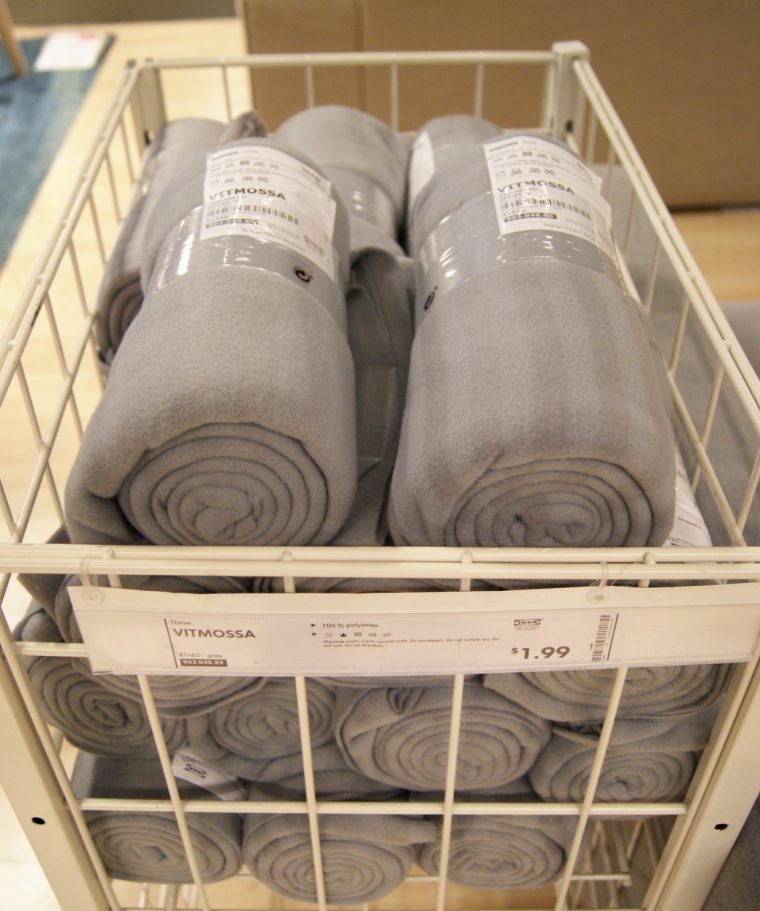 Sometimes you have to think outside the box. You can grab a woven placemat and use it for a yoke to create a one of a kind Hide-and-Seek dress, like I did here. Another example would be using inexpensive rugs to create capes, like they did here.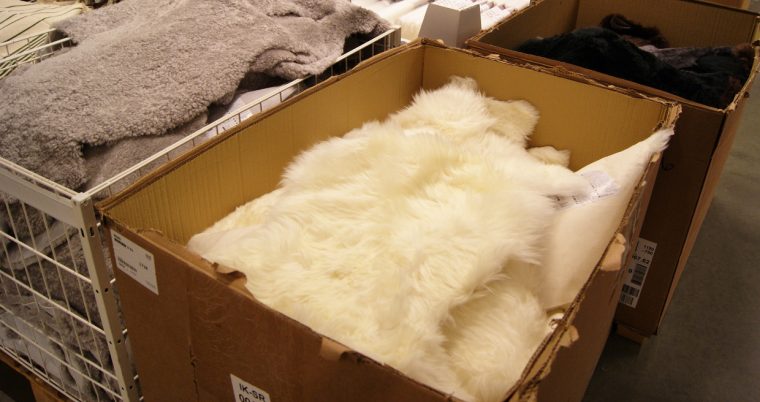 Use a thick drinking straw and chopstick to easily turn a tube of fabric. A chopstick by itself can be used to push or coax a sharp point from a corner when turning it right side out.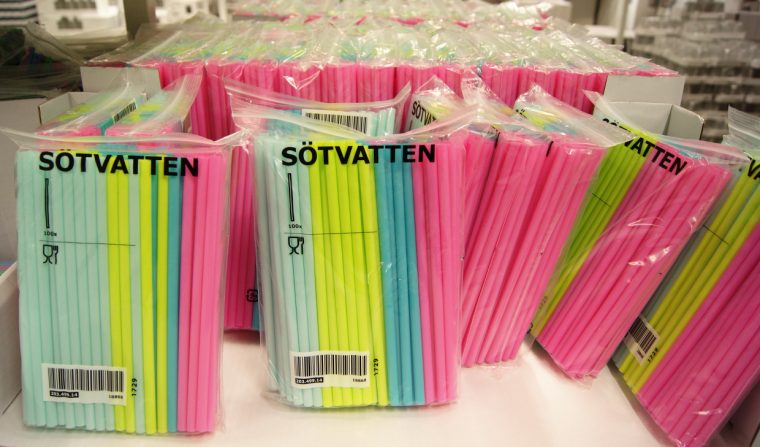 Stock up on some clear tape to tape together PDF patterns.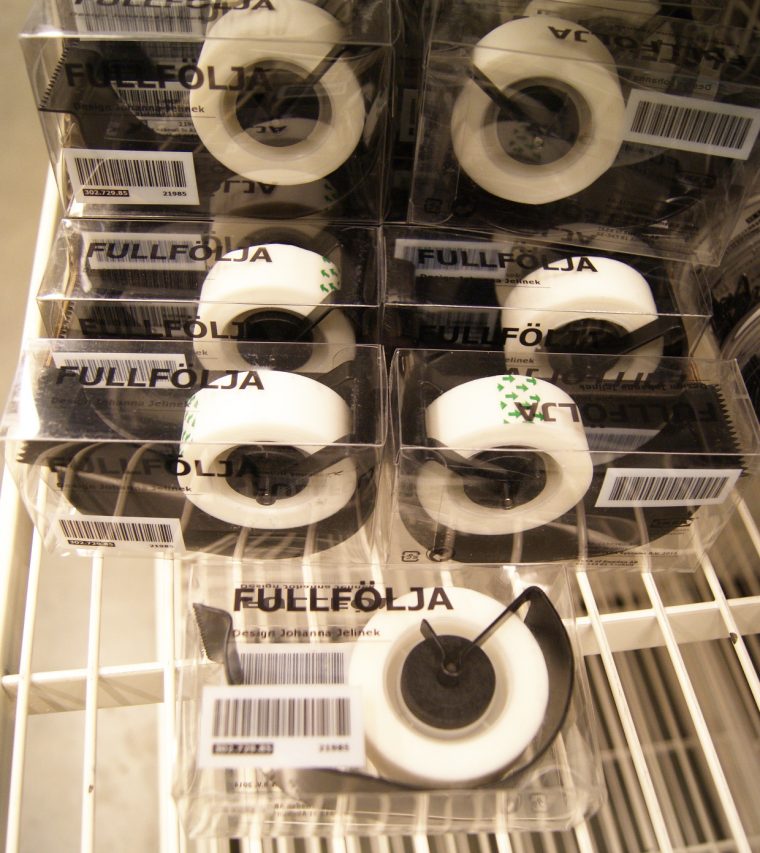 And while I was walking around IKEA I looked at the items they carry that would be ideal for a sewing room. I don't know about you, but most of my storage and cutting/work tables in my sewing room are from IKEA and I love them! Here are some of my ideas.
These storage trays would be great for storing sewing supplies or holding your current embroidery or Sashiko sewing project.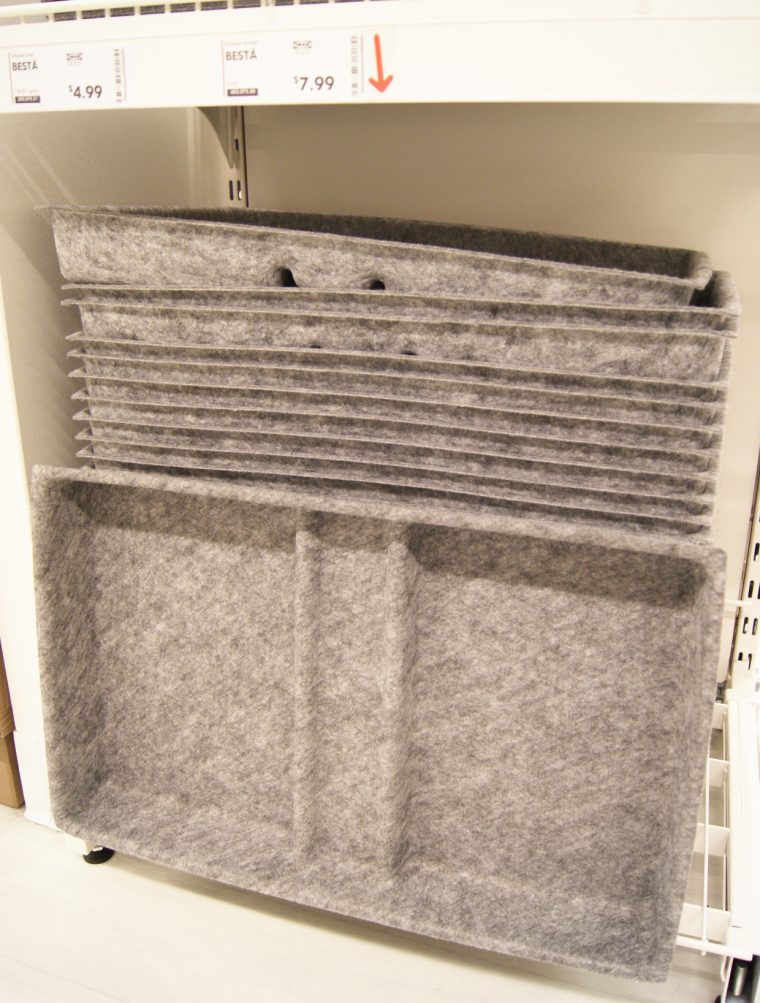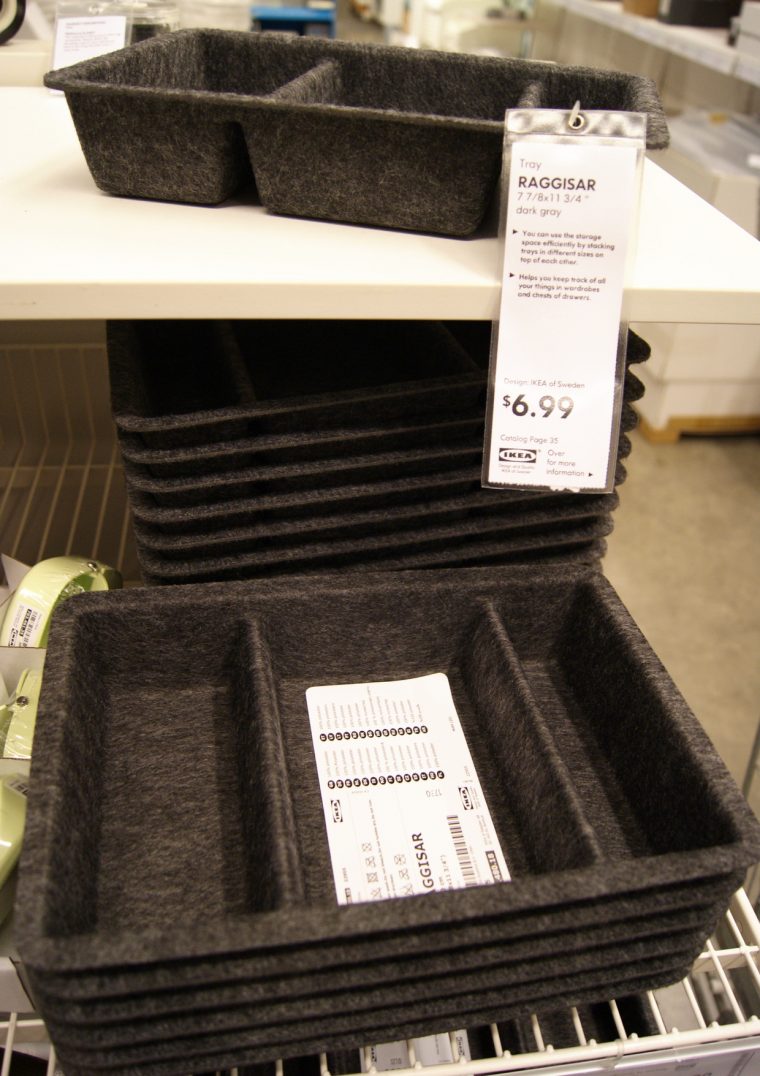 Labeled or not, these carts on wheels would hold lots of sewing items to keep you organized.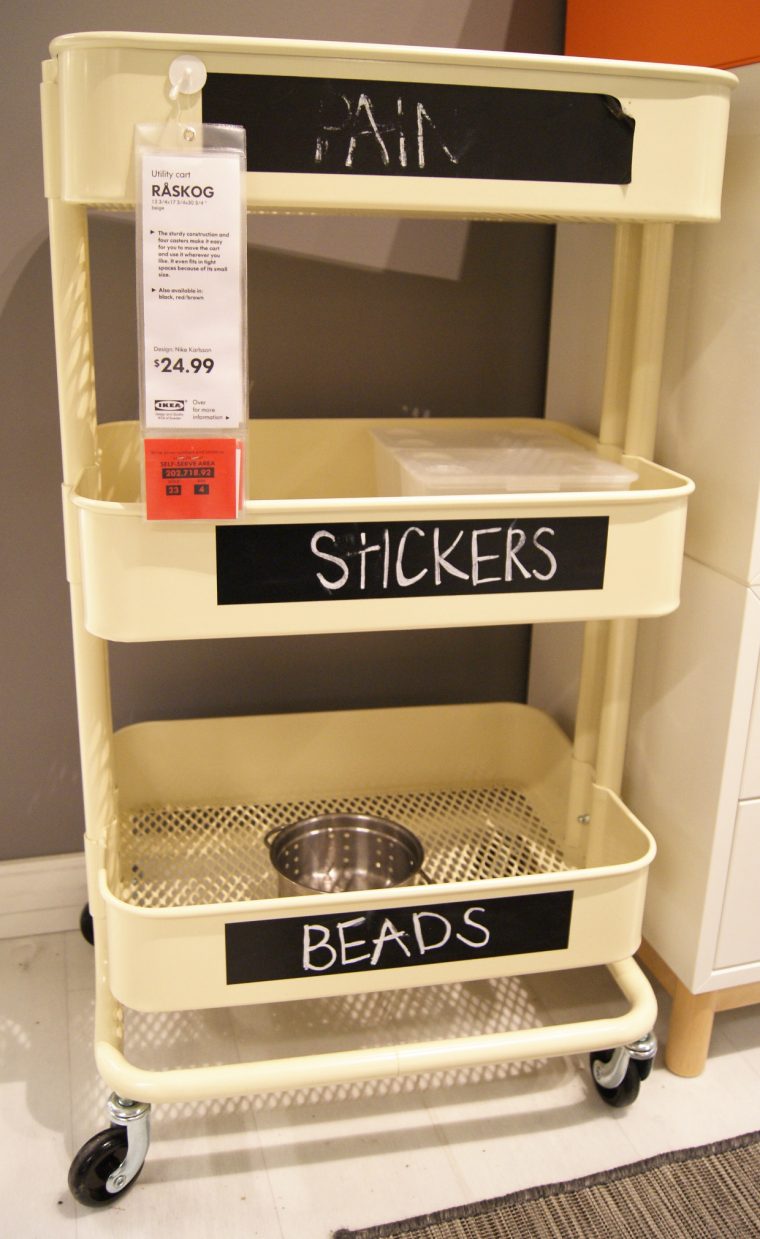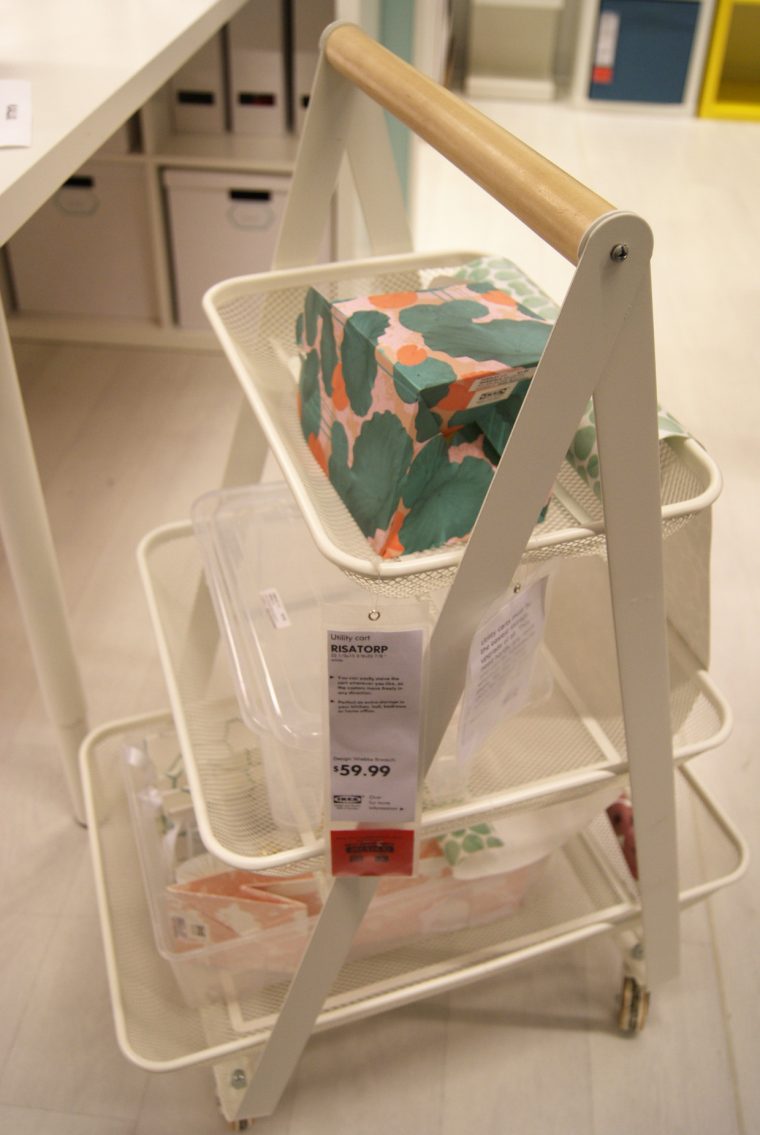 I store my fabric stash in bins in cube storage shelves like these.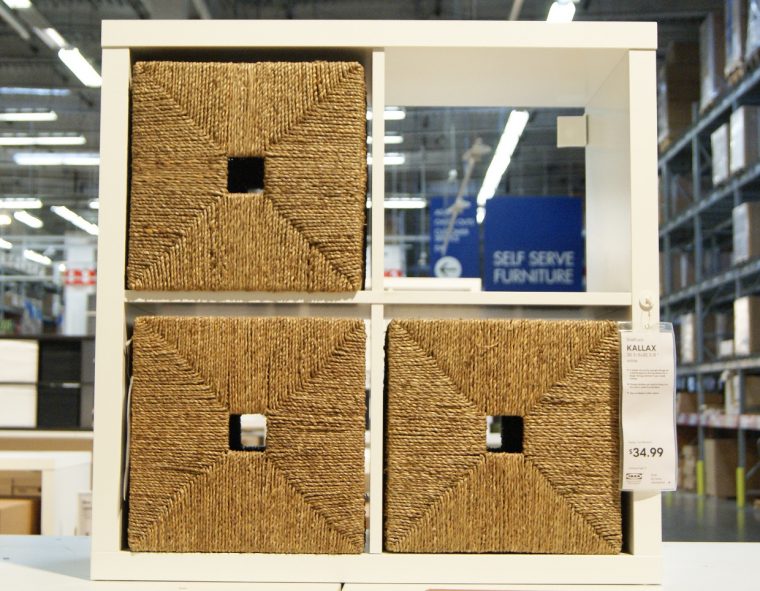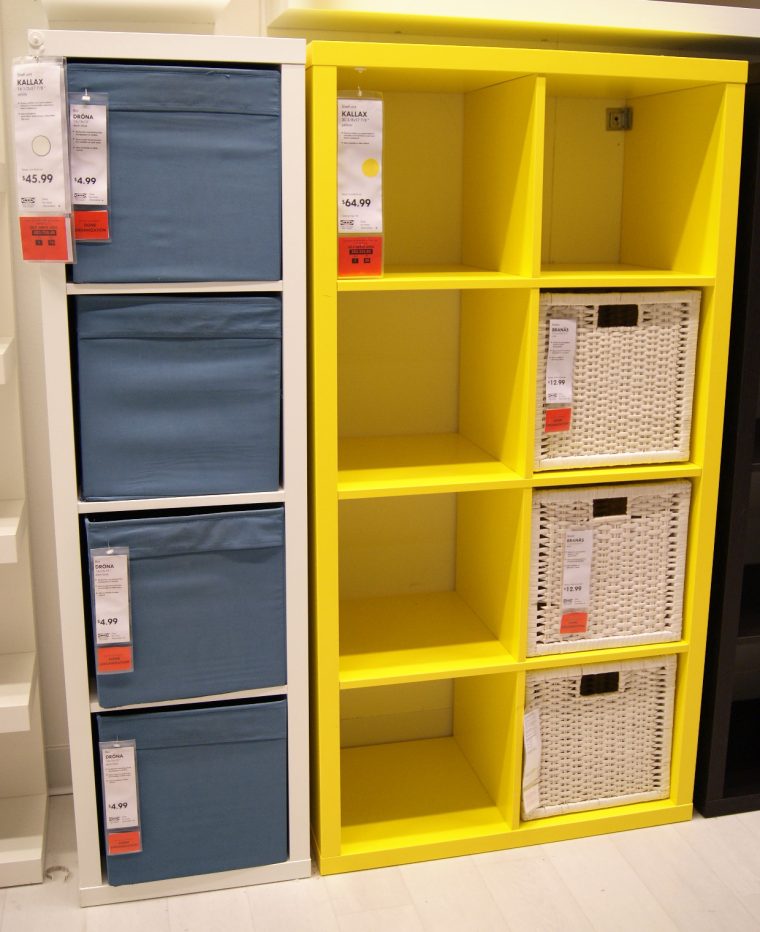 Clip a work lamp to your working area for better lighting.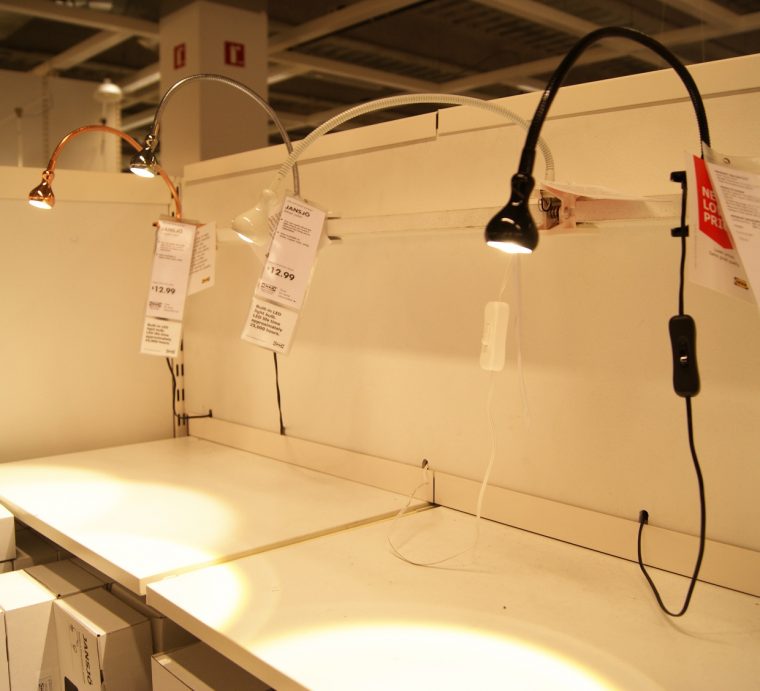 Here are some ideas for cutting tables or sewing tables.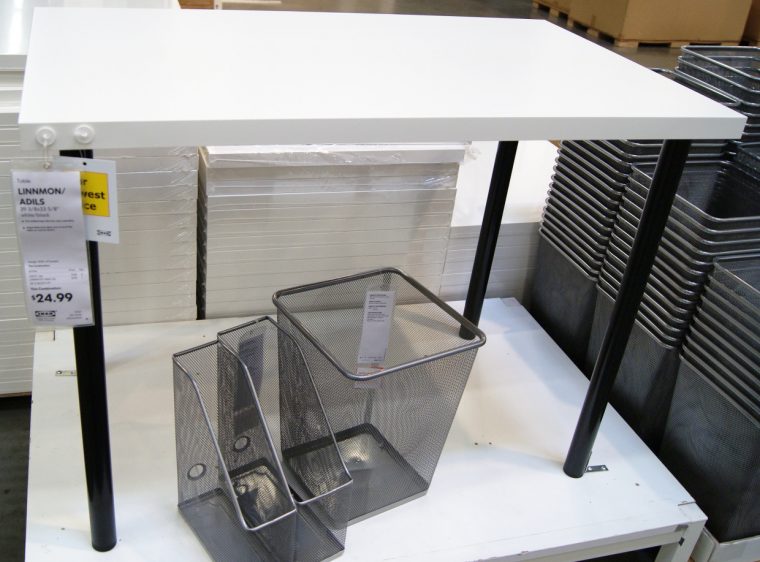 And don't forget a stool to go with your sewing table.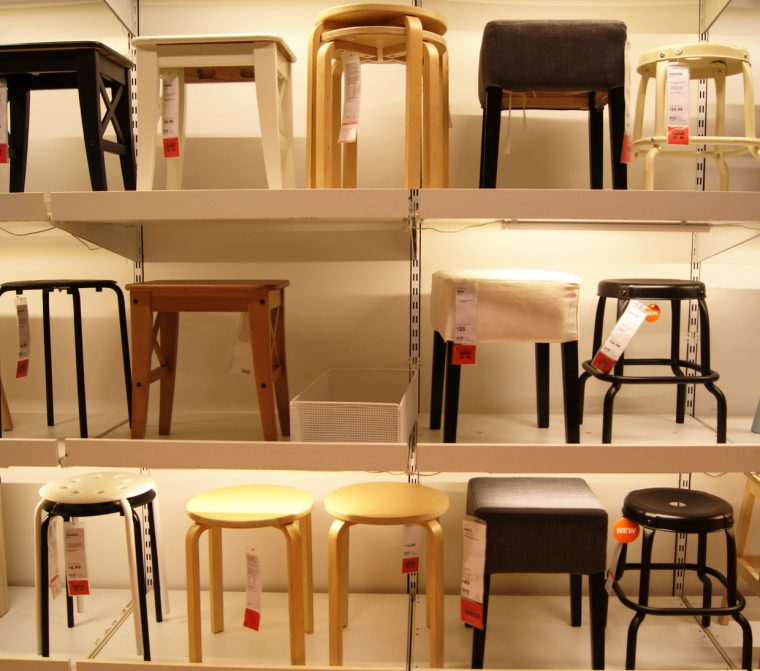 So there you go for today. We'll be continuing this series in the future bringing you other unusual places to find sewing supplies. Where we will go next?