Thank you for being here with us and reading the blog throughout the past ten years!
The blog continues to be filled with so many of you, the creative members of this wonderful online sewing community. Quite a few of you have shared your favorite Oliver + S pattern with us. Several of you have hosted Flat S. Some of you have contributed to our Sew + Tell series or our fabric shopping series. Others have written tutorials to share the interesting customizations you've made to our patterns. Many thanks to all of those who contributed to the blog these past ten years. We couldn't provide our blog readers with so much inspiration and so many ideas without the work of all our fabulous contributors.
Also, many thanks for all of your lovely comments that you have left in the comments section over the years. This has been a special space where friendships have been made, all through this interest of making clothing. We're very glad that you have been a part of it! Thank you for being a member of our little sewing family!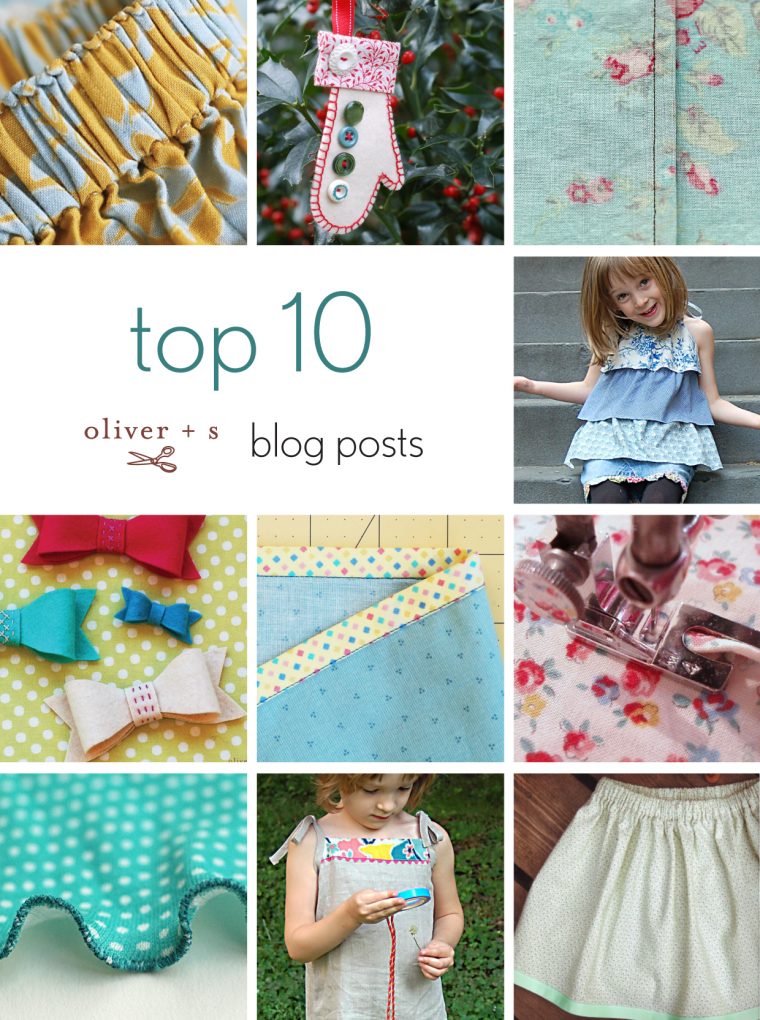 Since March 11th, 2008 the Oliver + S blog has provided tutorials, sew-alongs, tips, and inspiration to make sewing with Oliver + S patterns more pleasurable and rewarding.
During the past ten years we have put a lot of care and attention into creating inspiring and accessible sewing resources. We're all about spreading the love of sewing far and wide. So we are here to help you by holding your hand as you go along doing one sewing project at a time. On the blog you will find more than 100 free sewing tutorials, pattern customizations, and sewing tips. Click on over here to the Oliver + S blog, anytime of day or night, we're always here. We never sleep!
Here are the top ten most popular blog posts of all time!
1) Lazy Days Skirt Free Pattern
Downloaded over 45,000 times over the years, the Lazy Days Skirt is a free project that makes an ideal beginner project. But this is also a fun project for the more experienced sewist, as it makes a great instant gratification project. A sweet elastic-waist skirt, this is a simple first skirt that a teen, tween, or girl could sew for herself as it can be made in a wide range of sizes. This project is a tutorial and no pattern is required. It's made from a single width of fabric, has about four seams, elastic casing at the waistband and an inventive ribbon hem. Also, ribbon doesn't have to be used at the hem, don't forget about this bias hem idea. If you learn best with a video format, you can sew along with Liesl with a Creativebug workshop. Go here to see all of our Lazy Days Skirt posts.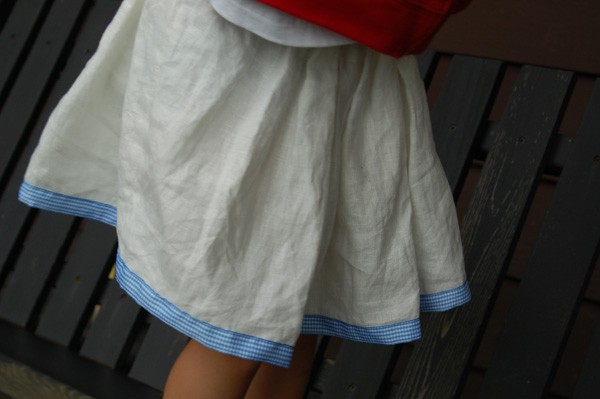 2) Flat Felled Seams
This post contains a few photos that have gone viral on Pinterest (why this happens, no one can ever say…) and traffic from the Pinterest pins of those images has led to this post being our second most popular of all time. It's an excellent tutorial where you can learn how to sew flat felled seams. Tips and tricks are offered as well. This post is part of our 6 Tutorials for Seam Finishes, so go check that out if you are interested in more seam finishes.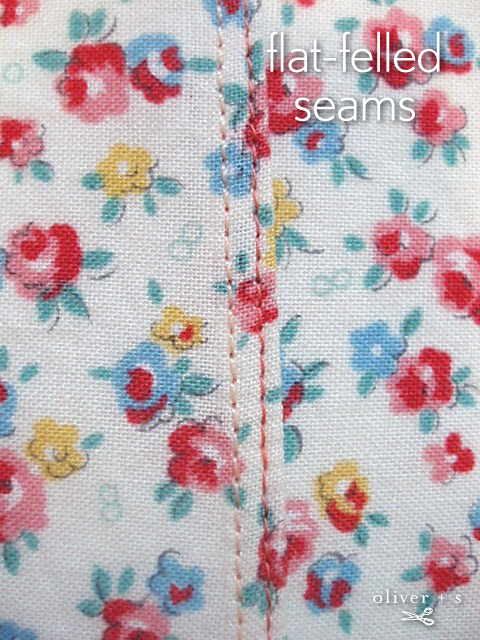 3) Popover Sundress Free Downloadable Pattern
This is a very popular free pattern that has been downloaded over 92,000 times since it was released. The Popover Sundress is a girl's A-line dress with a contrast yoke and bias ties at the shoulders. It is available in sizes 2-8, plus there is a version for an 18-inch doll, as well. There is no elastic, no buttons, no zipper! This makes an excellent first project for a new seamstress or a quick project that provides almost instant gratification for someone with a bit more experience. On the blog we have a Popover Sundress tutorial, but if you would like to sew along with Liesl on video, you can do that with her Creativebug workshop. Click here to see all of our Popover Sundress posts.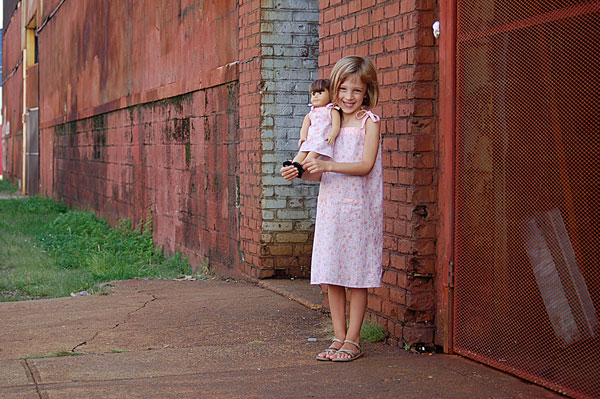 4) Elastic Waistband Trick
This trick will help keep the elastic from twisting while it's in the casing. This post is also part of our 3 Tips for Elastic Waistbands post, head that way if you'd like to learn more elastic waistband tips.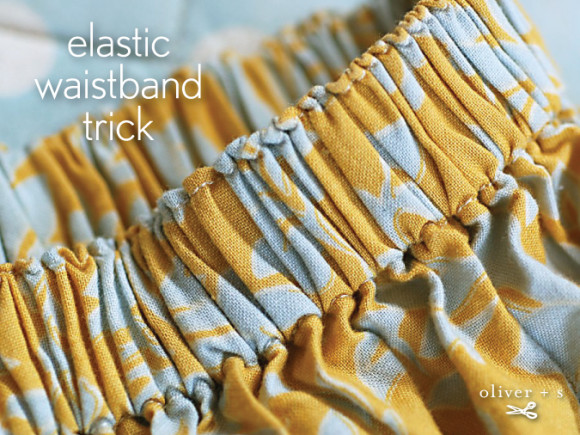 5) Felt Bows: A Free Pattern and Tutorial
The free felt bow pattern has been downloaded more than 26,000 times. This is your basic bow tie. For this project use felt, leather, suede, or some other non-woven material that doesn't ravel. The bow is rather quick and easy to assemble and can done mostly by machine if you'd like. Feel free to enlarge or reduce the size as desired. Once you've assembled the bow, whipstitch it to a little barrette or a bobby pin for a cute hair ornament. Also, we have included this in our 3 Free Hair Accessory Tutorials. You can go there to learn to make a couple more.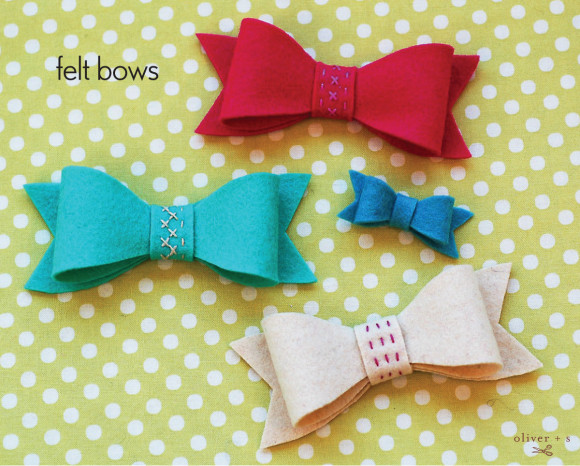 6) Lettuce Hem by Sewing Machine
Learn how to do a lettuce hem on knits using a sewing machine from this tutorial. If you'd like to get more hem ideas be sure to visit our 14 Hem Tutorials.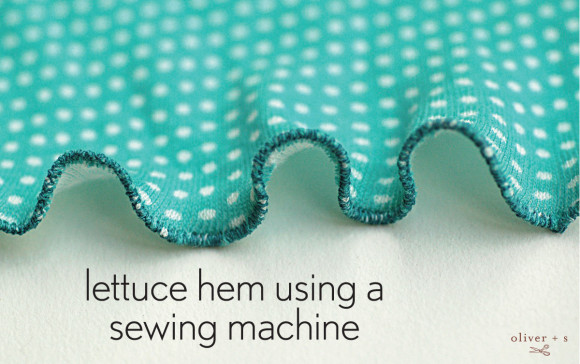 7) Ruffled Halter Free Downloadable Pattern
The Ruffled Halter, downloaded over 18,000 times, is very easy to make and includes some unique construction methods. The ruffles are all cut on bias, which gives them a nice drape. Have fun with this one, as the ruffles can be made with either a single, matching fabric or with multiple fabrics.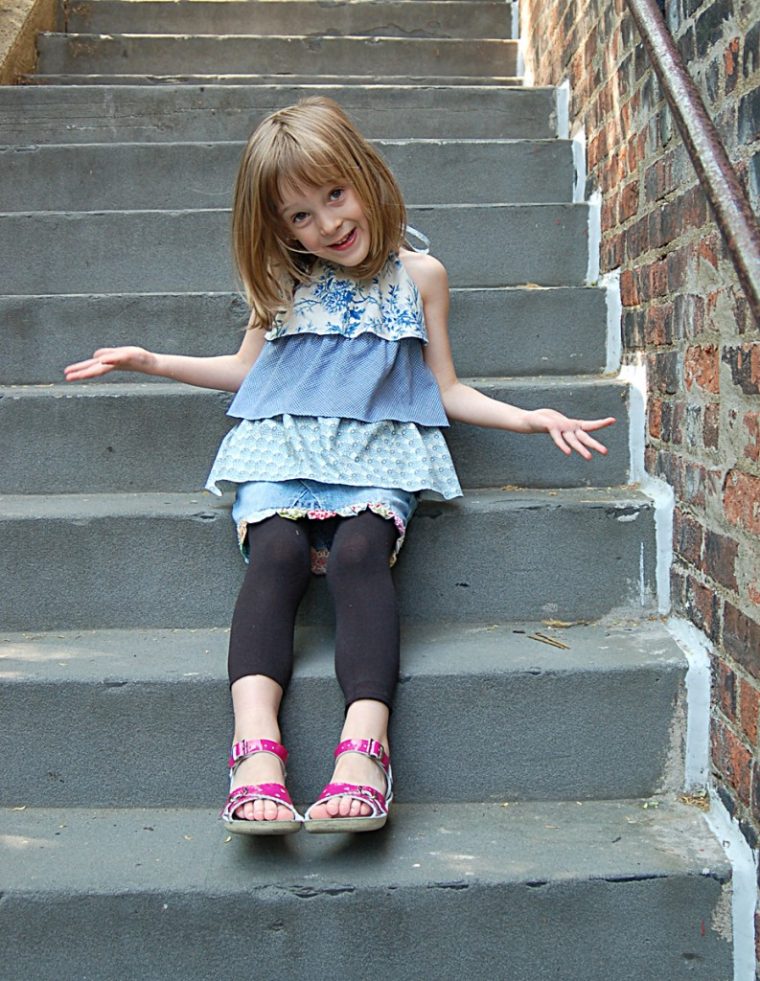 8) Free Holiday Mitten Ornament Pattern
This free pattern has been downloaded 13,000 times. Make one as a Christmas tree ornament or make a bunch to create an advent calendar. There are so many different ways you can embellish them to make them your style.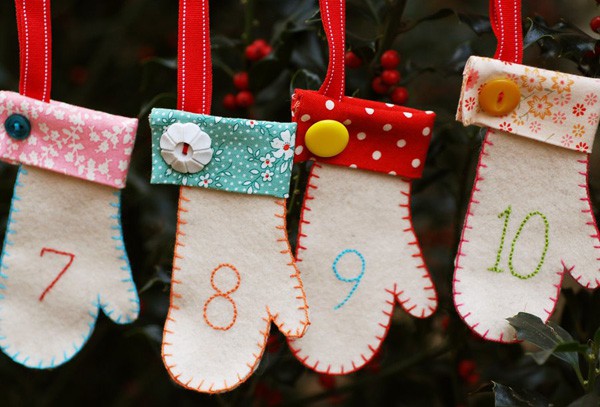 9) Bias Binding Tutorial
Here's a tutorial for Liesl's favorite method of sewing bias binding in order for the binding to look nice on both sides of your project. This post was included in our Six Bias Tape Tutorials post. Head that way if you'd like to educate yourself more about bias tape.
10) French Seams
Learn how to make French Seams with this tutorial. They take a little extra time but have the added advantage of being super strong and looking very professional on the inside. This post is also part of our Six Tutorials for Seam Finishes. You can visit that for more information on other types of seam finishes.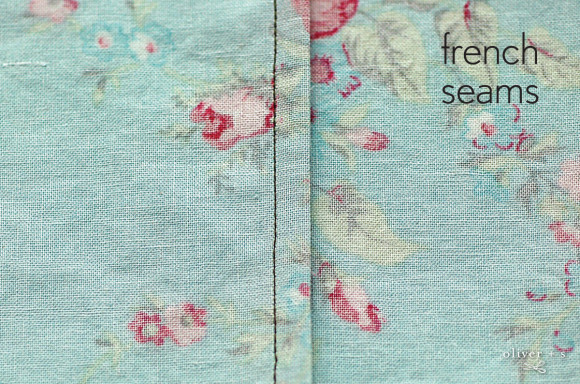 Another fun fact worth mentioning is that even though it didn't make the list of top blog posts, the Reversible Bucket Hat is our most popular free pattern. This pattern has been downloaded 187,000 times! We have a step-by-step photo tutorial on how to make it if you are interested. Happy sewing!
And you, what are some of your favorite blog posts? Any particular Oliver + S creation that was shared on the blog that stands out in your mind? Or any tutorial that has been very helpful? Please share any of your memories in the comments section.