Here's a little trick that will prevent an elastic waistband from turning and getting twisted.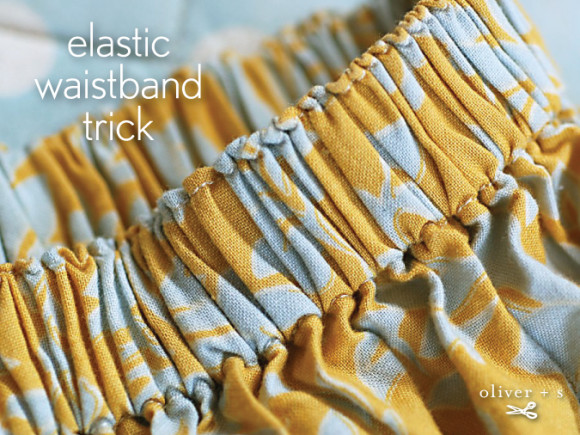 Leave a little extra space in the width of the casing, and edgestitch the top edge of the waistband before you feed the elastic through. For some reason, that top row of stitching will prevent the elastic from folding over on itself when the elastic is added.
You can use this little trick in any elastic waistband, but it seems to be more of an issue in waistbands that have elastic all the way around; back-only elastic waistbands have less of a tendancy to twist and turn.
Try this little tip in the Lazy Days Skirt, the Bedtime Story Pajamas, and the Puppet Show Shorts and I think you'll be pleasantly surprised at the results!
If you enjoyed this blog post, why not sign up for our newsletter? It's free, and you can opt to have new blog posts sent to you by email too!