The dog days of summer are here. To help beat the heat, try pulling hair back with hair accessories. Here are three hair accessories you can sew using our free patterns and tutorials. All three of these projects are really quick and easy to make.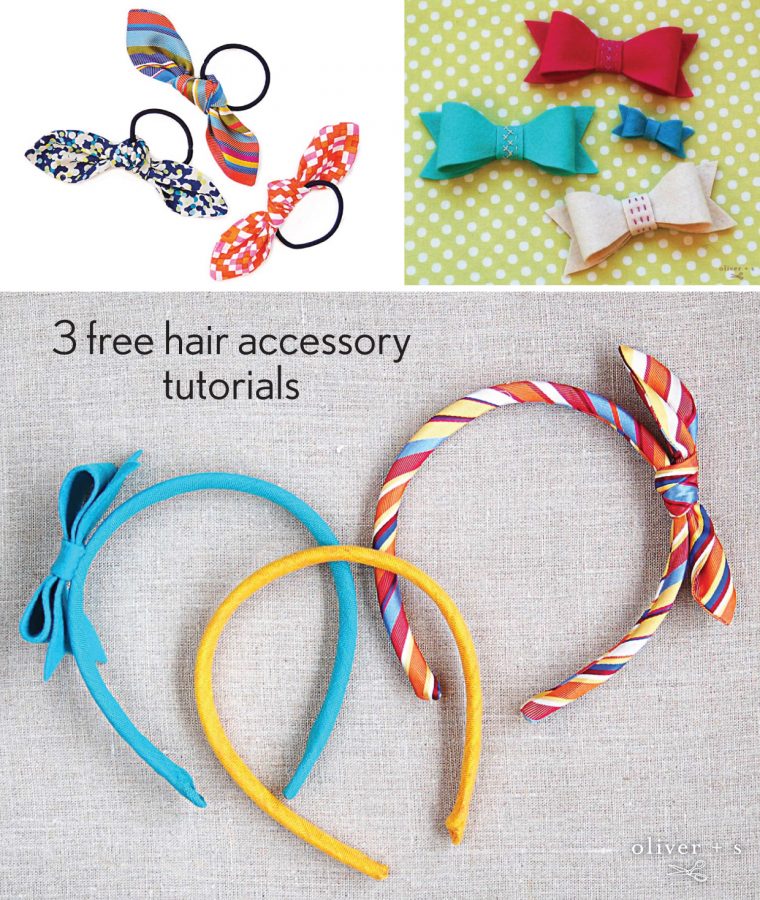 1) Felt bows
This is your basic bow tie. For this project use felt, leather, suede, or some other non-woven material that doesn't ravel. The bow is rather quick and easy to assemble and can done mostly by machine if you'd like. Feel free to enlarge or reduce the size as desired. Once you've assembled the bow, whipstitch it to a little barrette or a bobby pin for a cute hair ornament.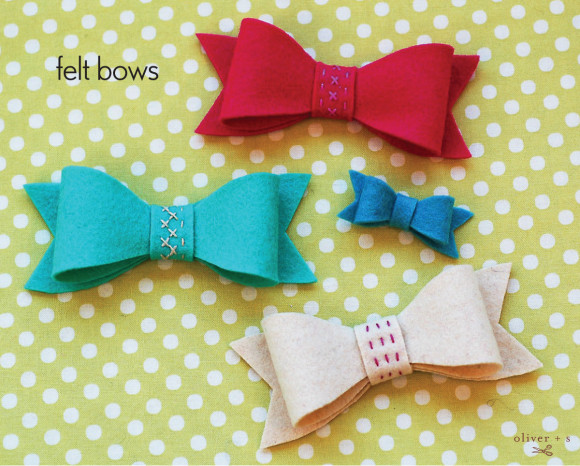 2) Bow hair tie
Here is a free sewing pattern for a really quick and simple project that uses only a couple of little fabric scraps. Grab a hair elastic and you're done in five minutes. Use your leftover scraps to coordinate with your handmade outfits.
Here's another easy idea for a hair ornament, and you can use your leftover bias strips to make them! Take some plain headbands and cover them with tubes sewn from bias strips. Leave them as is or add a felt bow or bow hair tie.