Here's another easy idea for a hair ornament, and you can use your leftover bias strips to make them! I took some plain headbands and covered them with tubes sewn from bias strips. It took a couple of tries to get just the right width of the bias tube for the headband to fit without being too loose, but since bias stretches, the tubes slips easily over the headband and contours to fit the shape nicely.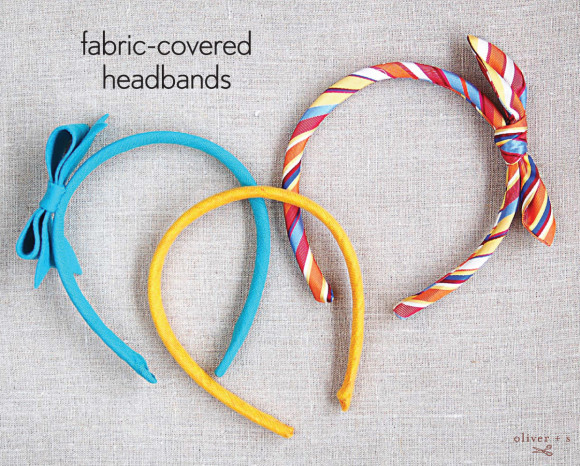 To finish the ends, simply tuck them inside and sew them with a couple of small stitches or use a the hot glue gun to finish them off. Either way works really well.
Of course, then you can add a felt bow or bow hair tie to the headband for a little decoration!