ruffled halter free sewing pattern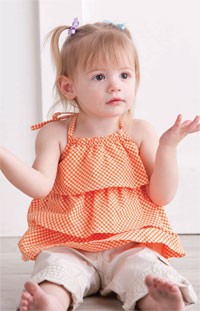 We originally developed the Ruffled Halter free sewing pattern for an issue of Stitch Magazine. You can download the free pattern here, courtesy of Stitch.
This free pattern is very easy to make and includes some unique construction methods. The ruffles are all cut on bias, which gives them a nice drape. The bias also means the bottom edge of the ruffle can be left unfinished so it will soften and fray just a bit over time, without getting all messy.
The ruffles can be made with either a single, matching fabric or with multiple fabrics. Let your imagination be your guide.