A few years ago, we published a post called Starting Out With Liesl + Co. Patterns. It was a guide to learning to sew with Liesl + Co. patterns that focused on our easiest patterns to assemble. We've released quite a few new patterns since then, so that post was due for an update.
So here is a guide to all our one-scissor patterns. These 14 patterns are great for beginners, but have enough interest and classic style for the more seasoned among you too.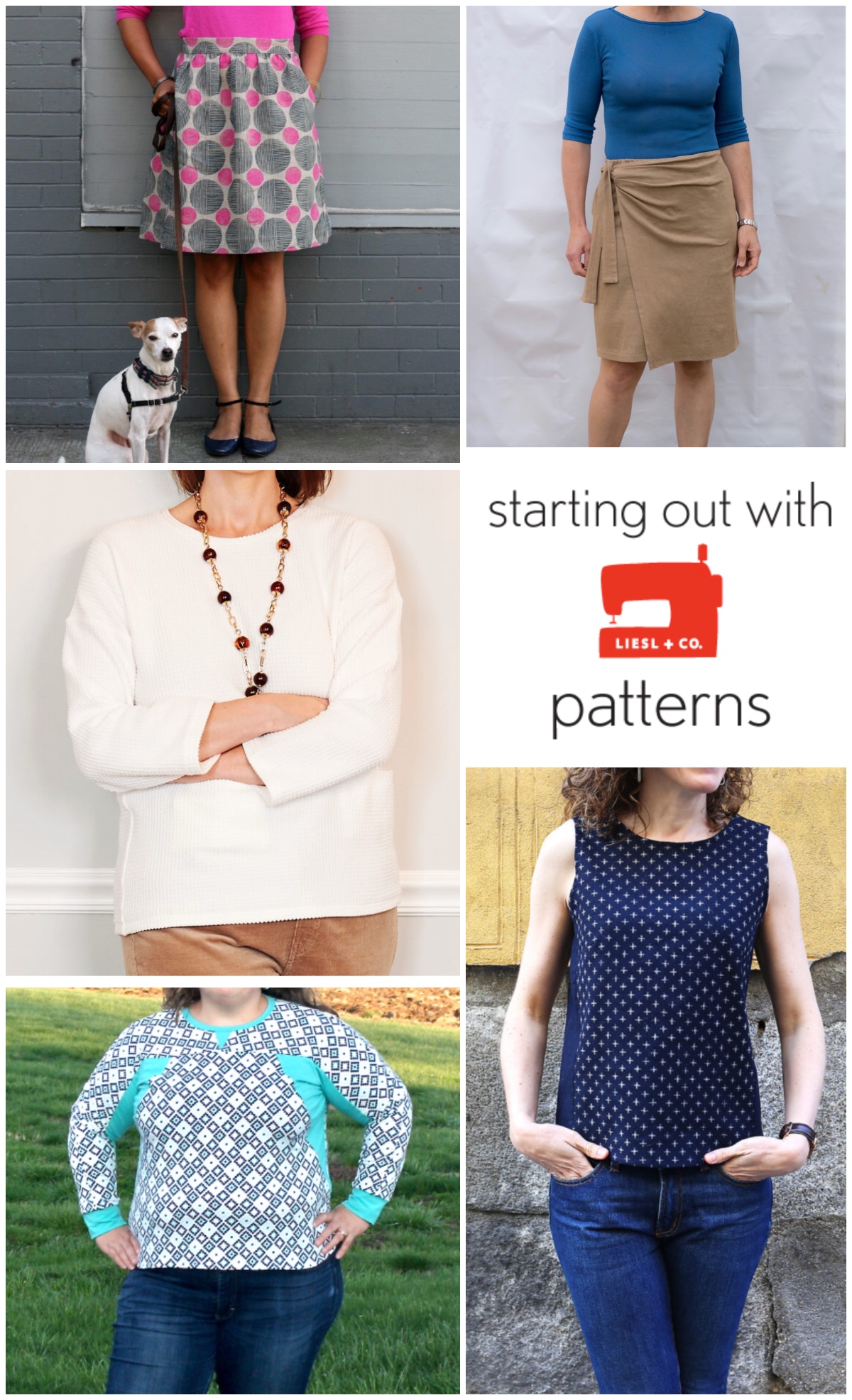 1) Fira Dress + Top :: pattern :: blog posts
One of our newest patterns, the Fira is a simple pull-on style with front and back yoke, gentle raised V neckline, and subtle gathers at the front and back. The cut-on sleeve makes this style especially easy to sew. The dress includes on-seam pockets. The top is a tunic style. This pattern includes cup sizes to help you get a great fit.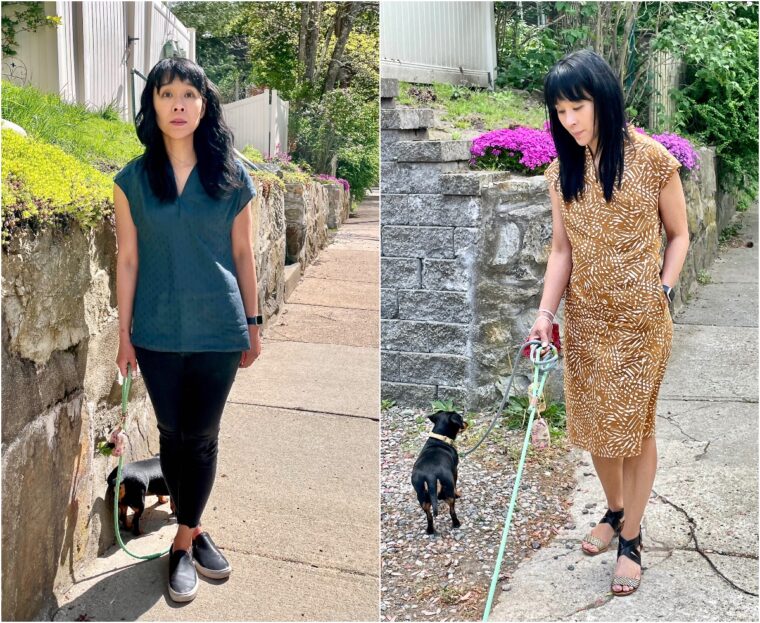 2) Verdun Woven T-Shirt :: pattern :: blog posts
The Verdun makes a relaxed-fit woven T-shirt with dropped shoulders, a flattering shape, a faced hem that is loner in back than in the front, and a scooped neck with facing. View A includes cut-on short sleeves and a front pocket while View B has a V-notched neckline and long sleeves. This pattern includes cup sizes to help you get the perfect fit.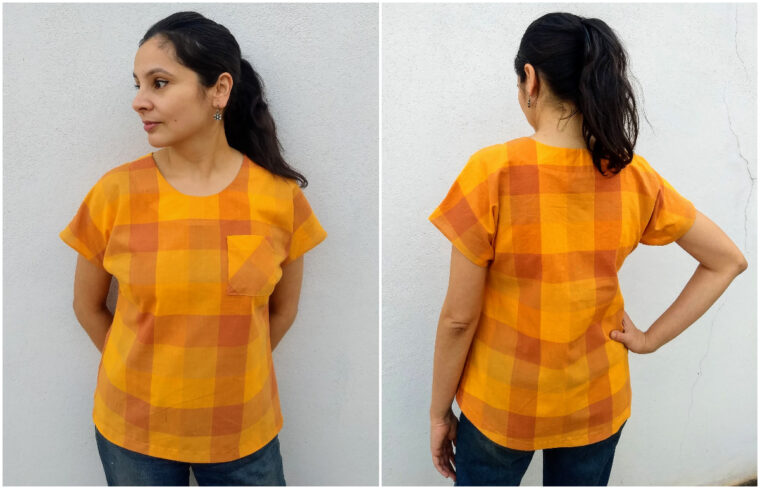 3) Noord T-Shirt and Sweatshirt :: pattern :: blog posts
A fun color-blocked knit top, this pattern can be sewn as either a T-shirt or a sweatshirt. With a boxy fit, shirt-tail hem that is slightly longer in the back, and unique seaming details, this is a pattern you can play with. Change the color blocking to suit your style or use up smaller pieces of fabric in your stash. Cup sizes are included to help you get a good fit.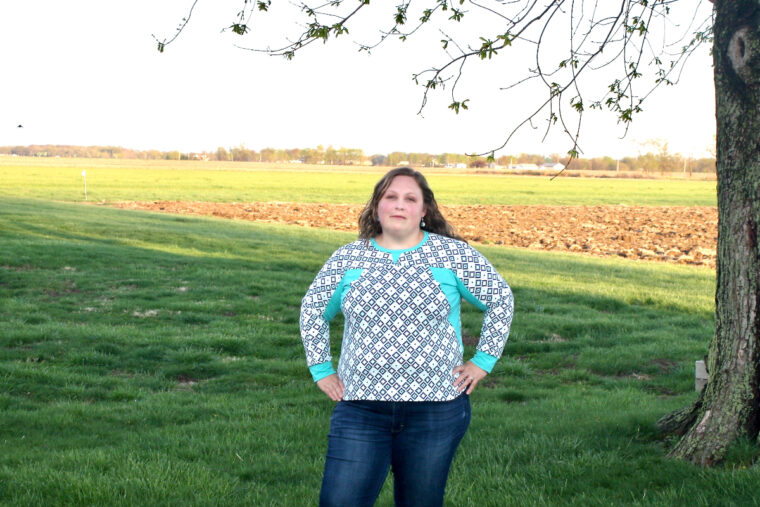 4) Easton Cowl-Neck Tee :: pattern :: blog posts
This classic knit, cowl-neck top is both flattering to wear and easy to sew. View A includes long sleeves and a wide, topstitched back facing while View B features short sleeves and a narrow, bias-cut back facing. Combine or switch these elements to make your perfect top. The pattern includes cup sizes to help you get the perfect fit, and it can be sewn from lightweight drapey knits for a casual, professional or dressy look.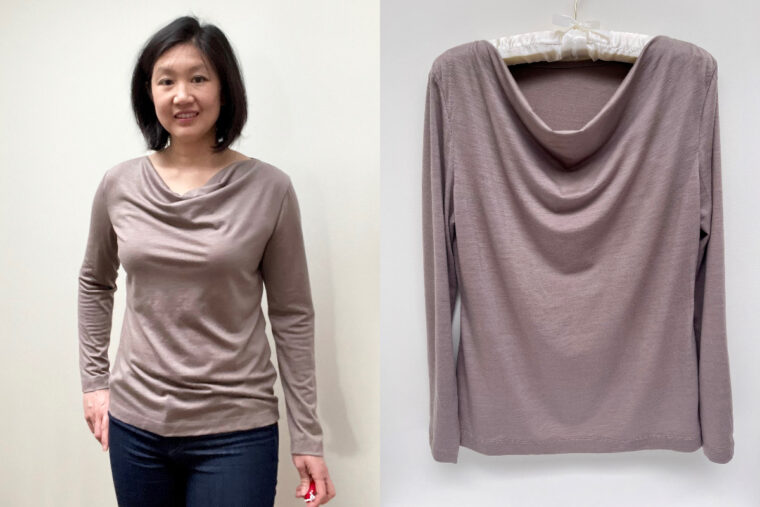 5) Belgravia Knit Dress :: pattern :: blog posts
This elegant knit dress features an interesting and deceptively uncomplicated wrap detail as well as a simple set-in sleeve, a very easy-to-sew V neck, and a front-slit skirt. The dress comes together quickly and is extremely comfortable to wear. View A includes a short cap sleeve and front ties that wrap around the body before typing in front. This dress can be sewn from ponte for an office-worthy or cocktail dress, or from jersey or French terry for a more casual everyday dress.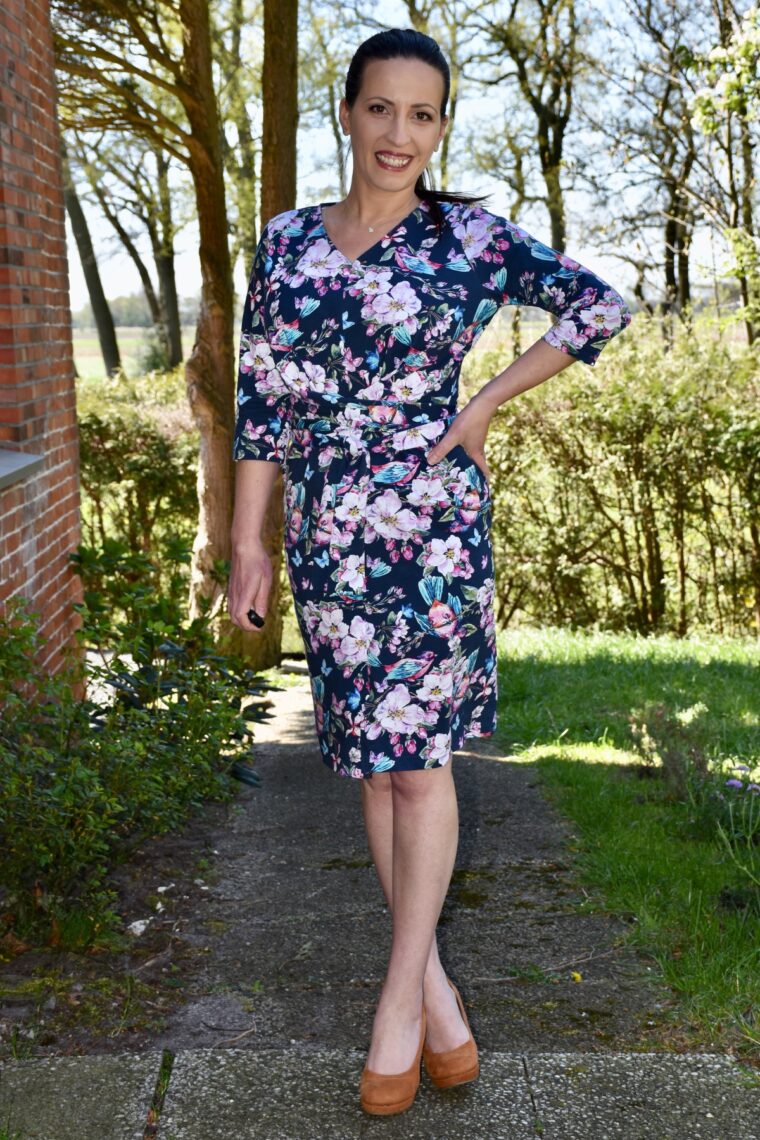 6) Kensington Knit Skirt :: pattern :: blog posts
A quick-to-sew, comfortable, pull-on knit skirt with hidden elastic waist detail. Both views have a yoke and straight skirt. View B has a pleated overlay with ties to look like a clever wrap skirt. Designed for knit fabrics like ponte, jersey, interlock, and French terry.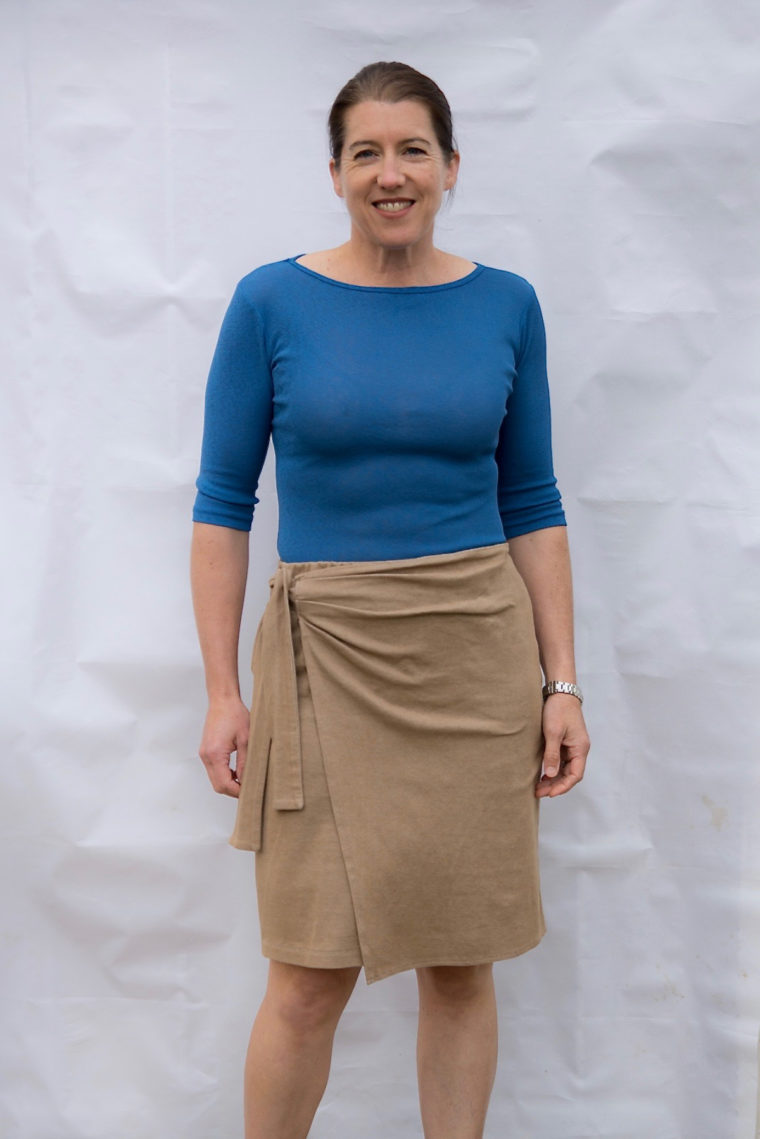 7) Breezy Blouse :: pattern :: blog posts
This easy-to-sew and easy-to-wear pull-on, loose-fitting, sleeveless blouse features a keyhole back opening, darts for shaping, and cup sizes for a great fit. The pattern eliminates side seams for a fun and unusual take on a slightly boxy top, and it has a gentle shaped hem and bias facings at the neck and arms.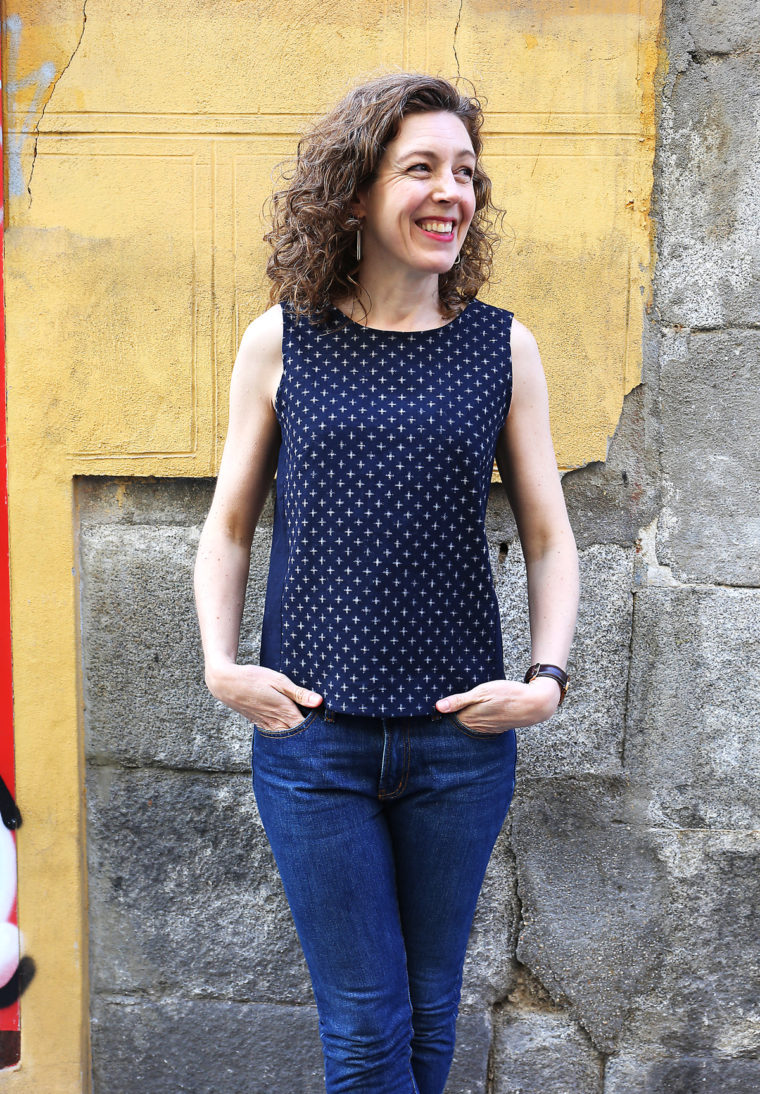 8) Everyday Skirt :: pattern :: blog posts
This flattering, easy-to-sew skirt is a great everyday piece that can be made in a variety of fabrics. Details include practical front pockets, smooth side panels that don't add bulk, and an elastic back to eliminate zippers and buttons. The skirt can be dressed up or down depending on your fabric and styling choices. Once you make this skirt, you'll realize that it's the skirt you reach for day in and day out!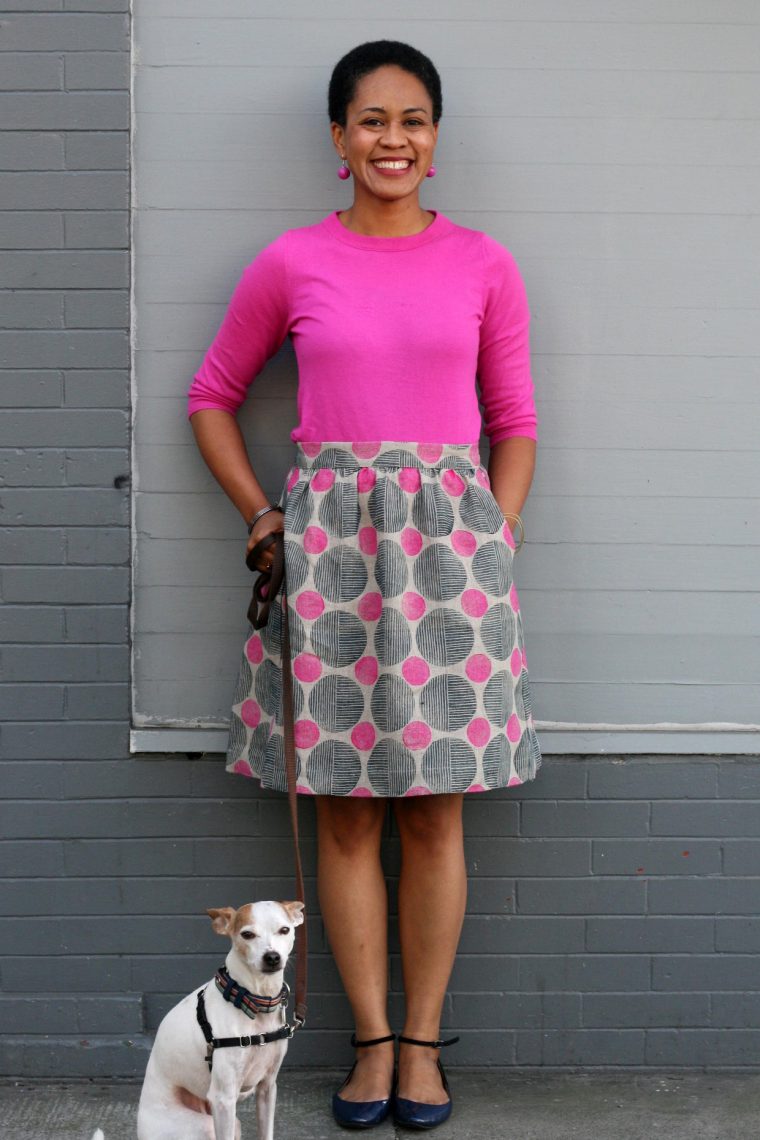 link
9) Women's Metro T-shirt :: pattern :: blog posts
This basic women's T-shirt pattern can be made several different ways. With both short-sleeve and long-sleeve options, you'll get endless use from this easy and quick-to-sew style. And the pattern provides a base on which you can build to design your own unique creations.
10) Weekend Getaway Blouse + Dress :: pattern :: blog posts
This pull-on blouse or dress is perfect to wear any day and anywhere. With a relaxed fit and a flattering V-neck, the pattern features kimono-style sleeves (meaning no sleeves to set-in) and no closures, making it very easy to sew. The blouse is designed with short sleeves. The dress includes cuffed, 3/4-length sleeves and tabbed pockets. The front facing provides an opportunity to use a fun contrasting or complimentary fabric.
11) Bento Tee :: pattern :: blog posts
This versatile knit top is so comfy and cozy it'll quickly become your favorite! It can be made up as a sweatshirt with pockets that are perfect for storing all kinds of treasures (like movie tickets, small chocolates, or money for the cafe), or it can be sewn up as a T-shirt with cute cuffed sleeves. Simple to sew, this relaxed top can be constructed just the way you want it. View A includes in-seam pockets and short, three-quarter or long sleeves (your choice). View B is a hip-length T-shirt with short, cuffed sleeves.
12) Terrace Dress :: pattern :: blog posts
This easy-to-sew, loose-fitting dress has loads of relaxed, elegant style. It includes bust darts for gentle shaping, forward shoulder seam, optional on-seam pockets, and bias neck facing. View A has short kimono sleeves and a below-the-knee length with a wide, wrap-around sash. View B includes 3/4-length sleeves, midi-length skirt, and a tie belt. With no buttons or zipper to sew, and with detailed instructions for how to complete a full-bust adjustment, this pattern will enable even beginning sewists to make a perfect looking and fitting dress.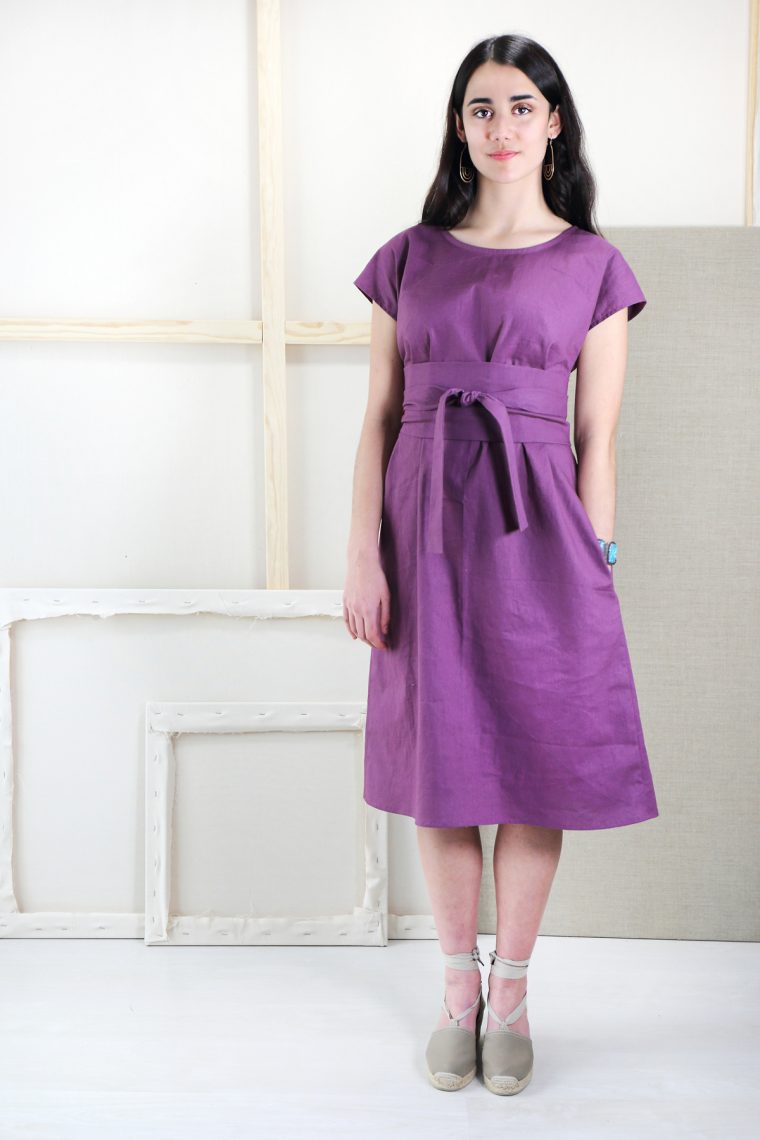 13) Maritime Knit Top :: pattern :: blog posts
This simple pull-on top is designed for knit fabrics with a little or a lot of stretch. View A features three-quarter-length sleeves while View B has short sleeves. Both styles include a bateau neck with topstitching detail and simple side vents, as well as a flattering fit. You'll love the look, feel, and versatility of this shirt, which is also an essential wardrobe basic. Instructions include detailed information for adding a bust dart for a more flattering full-busted fit.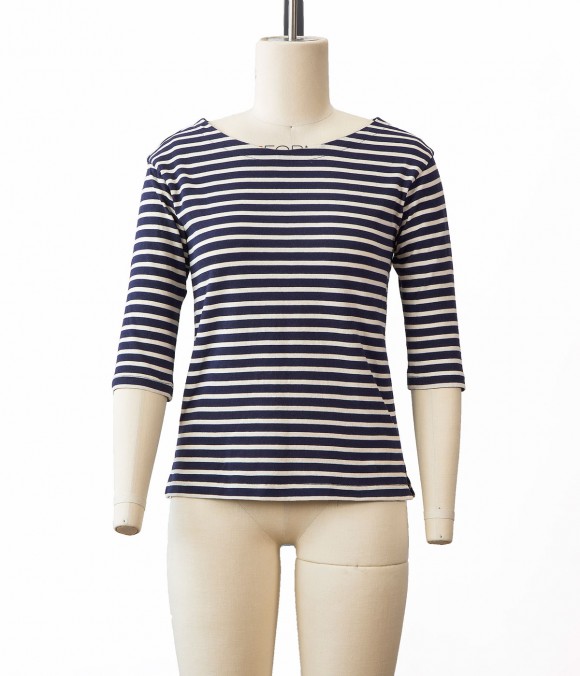 14) City Stroll Wrap Skirt :: pattern :: blog posts
This simple wrap skirt has great style. It includes pockets, a curved hem, and a hem facing that makes for a clean and elegant finish. (The hem facing is also a great place to add a pop of contrast color.) The invisible closure on the skirt is made with buttons. You'll love how this extremely versatile skirt dresses up or down.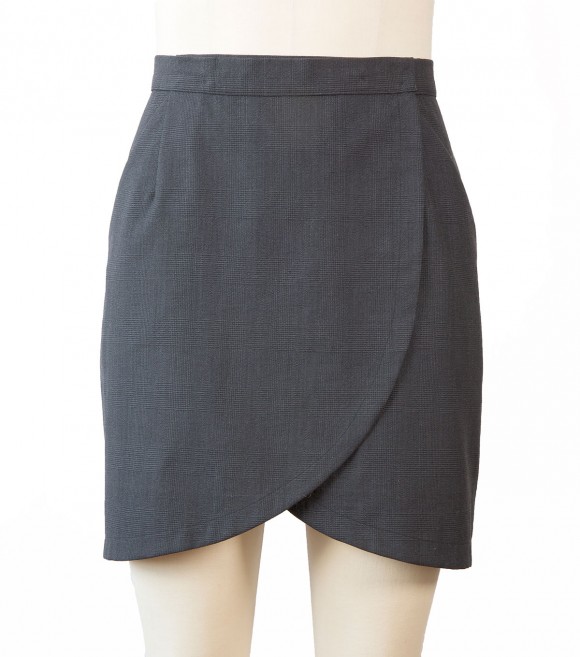 Don't forget to tag your makes #lieslandco so we can see them too!