I have been wanting to make the Noord Sweatshirt since I saw the pattern come out last year. This was the perfect project to start off with after returning from a mini hiatus from sewing due to illness.
The pattern has many pieces, so the possibilities are endless in the design choice of your garment. I think choosing the fabrics and then the layout was the really the hardest part of making this sweatshirt.
I had some some of my favorite print left in my stash that I wanted to use. I love the colors and the softness of it. The weight of this knit works so well for spring or early autumn where I live. I wanted a lighter-weight top that is versatile in our in-between seasons.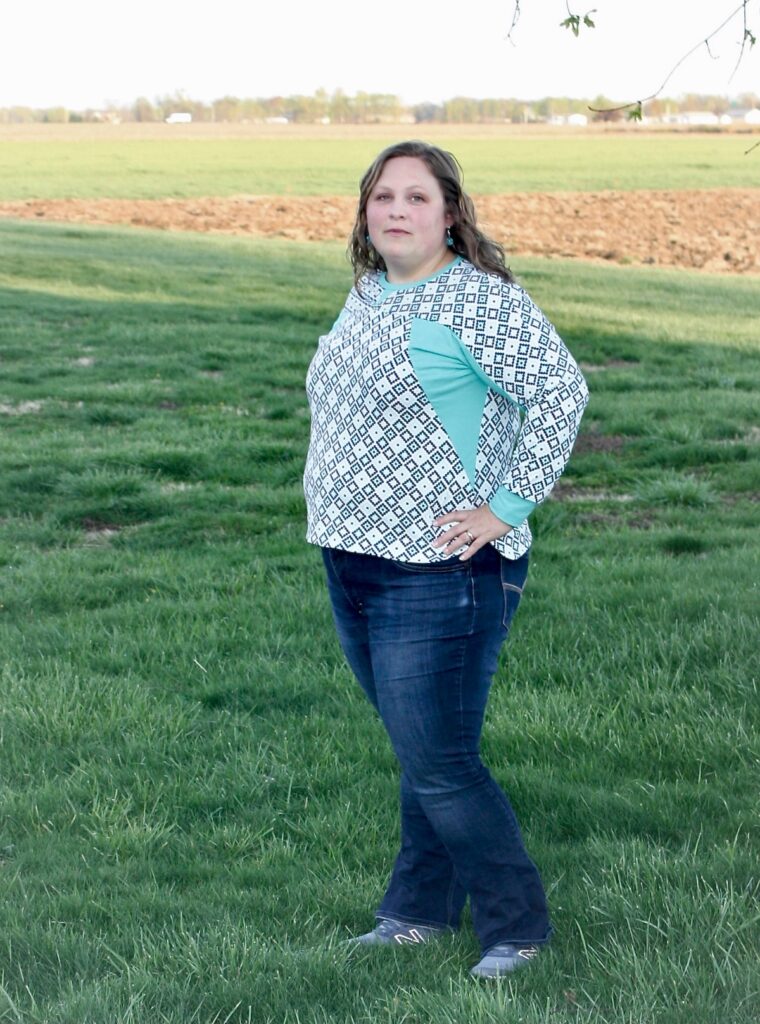 The construction of this garment was so easy, and it was fabulous to sew. The Noord includes cup sizes, so I didn't need to make an FBA at all. I was able to just cut the pattern out and start on it right away. I love when a garment pattern fits so well from the start.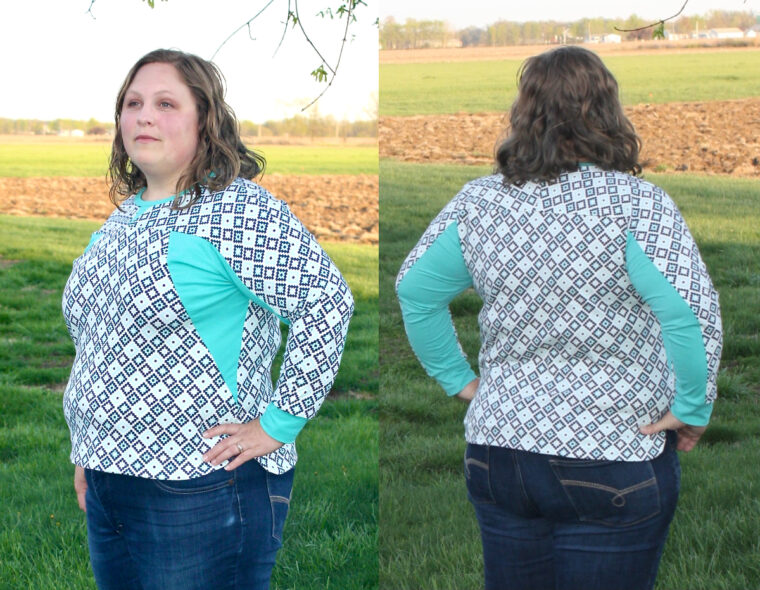 I also love the cleverness of how the sleeves and the bodice of the Noord come together. There are four seams on the sleeves so I used a soft 100 percent cotton thread in my serger to sew together most of the seams. I stitched the hem facing with my sewing machine. The pattern did include instructions for using a manual sewing machine as well, and I found those very helpful.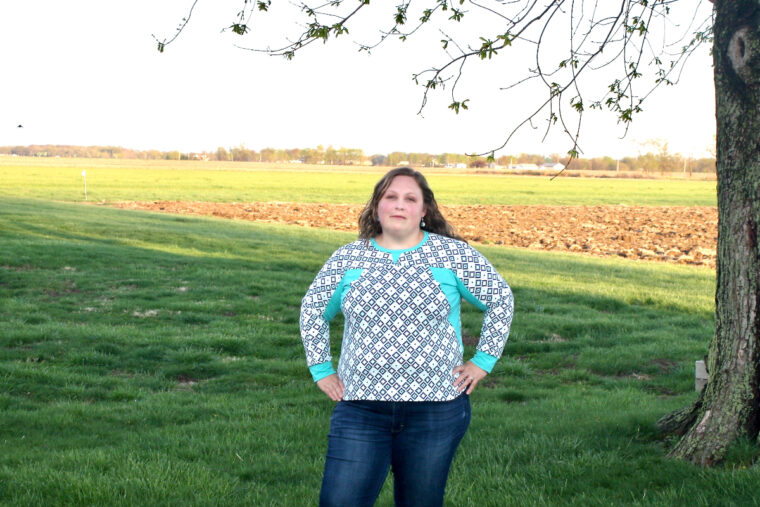 I really enjoyed making this pattern and will be using it again. I want to make it in a sweatshirt knit for next winter and my tween daughter wants one as well. With the pattern including cup sizes, it will be breeze to make her one. This shirt will definitely be a favorite of mine to wear.