Lyndsey is back with a super-chic Bento sweater. We love her take on this pattern. It's sure to be a cold-weather staple!
Name: Lyndsey
Location: Louisville, KY, USA
Where can we find you on the Internet? Instagram
Project Details
Pattern used: Liesl + Co. Bento Tee
Fabric used: A white textured 100% cotton sweater knit from Metro Textiles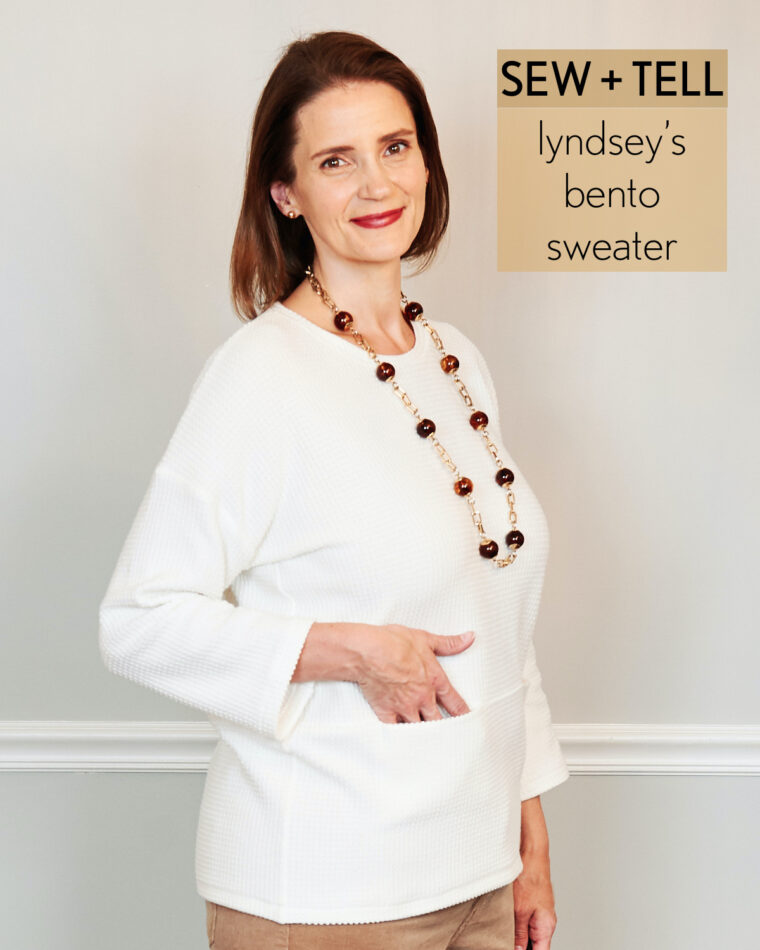 Did the fabric work well?
Just what I had in mind! I really wanted to sew a sweater this fall and started looking at online fabric shops for a good sweater knit. A few months ago I sewed four patterns in one fabric specifically to figure out which pattern to use to create the sweater I had in mind. This fabric worked great with the pattern to give me the silhouette I wanted. The fabric was heavier and had less stretch than my previous version, but I knew from having already sewn the pattern that there would be sufficient ease.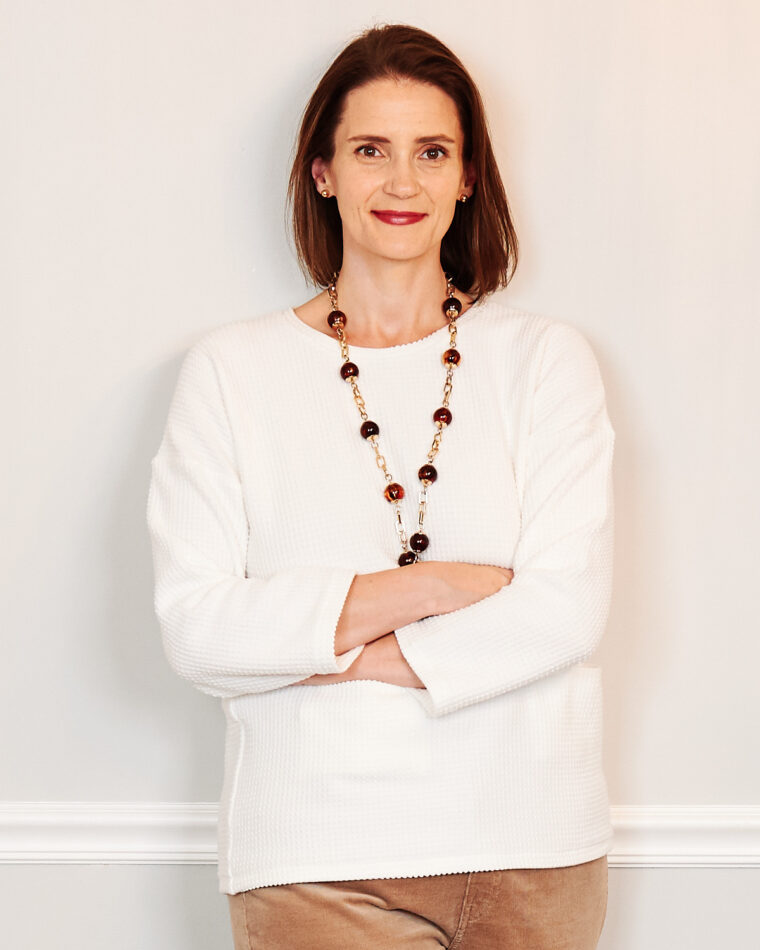 How did the sewing go?
Such a quick and easy project! I cut the fabric on a Friday night before bed and the sweater was finished before lunch on Saturday.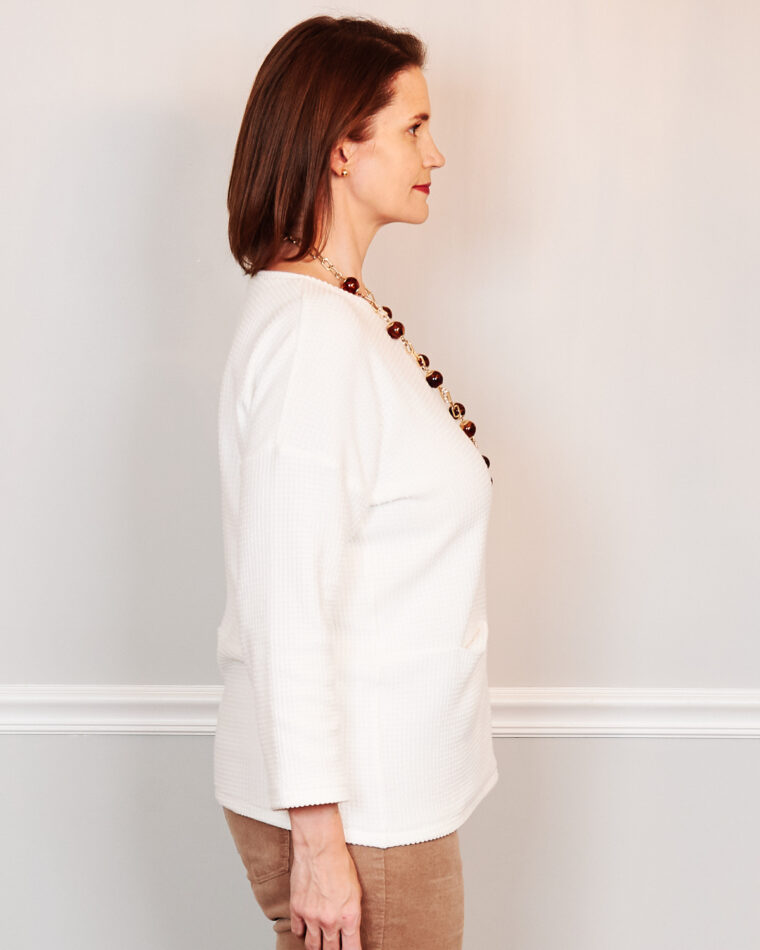 I had already sewn this pattern in a jersey, so I knew that I didn't need to make any fit alterations. I sewed the entire sweater on my sewing machine. I used a lightning stitch for seaming. I usually finish my knits on my serger, but I decided to just used a wide zig-zag stitch for finishing on this project.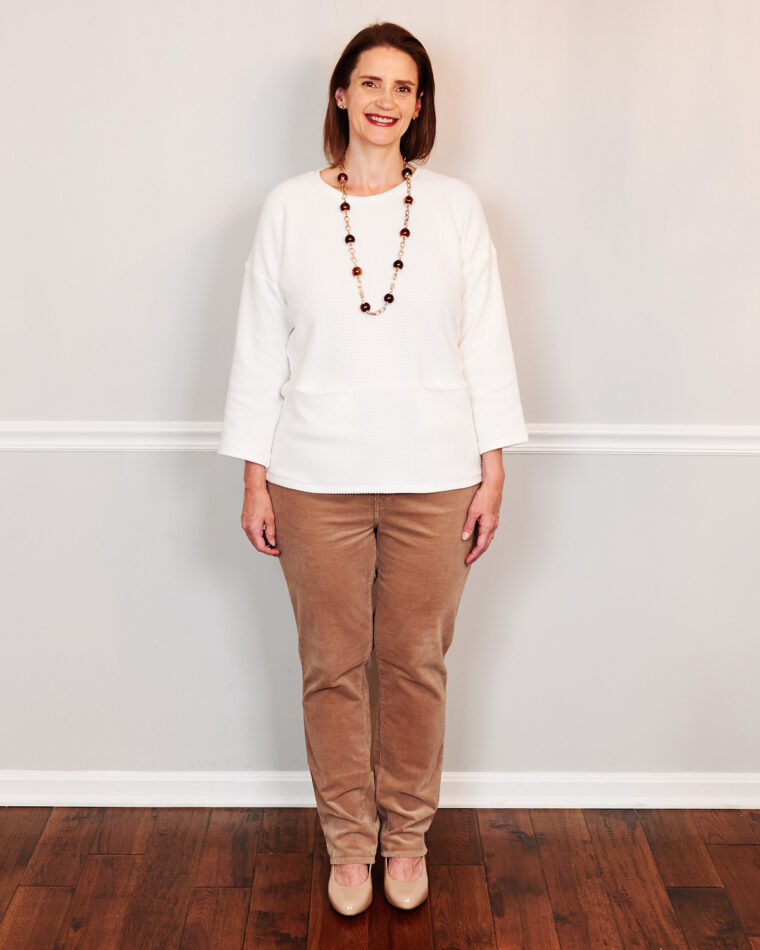 What was the best part?
The pockets are the best part! When I sewed the jersey t-shirt version I skipped the pockets, but the pockets are my favorite detail of this pattern. The construction is very simple, but the pockets look like they were complicated to make.