The countdown 'til Christmas is on! What have you got on your sewing list right now? Do you have plans for sewing up a special outfit for the holidays? We want to help you make it a handmade holiday this year. It is time to sew your holiday best and you can do that with Oliver + S sewing patterns.
Today we have lots of ideas and inspiration for holiday sewing for boys and girls. We've got you covered from baby through teen.
First up we have Casey who sewed these cute coordinating sister Christmas Roller Skate dresses.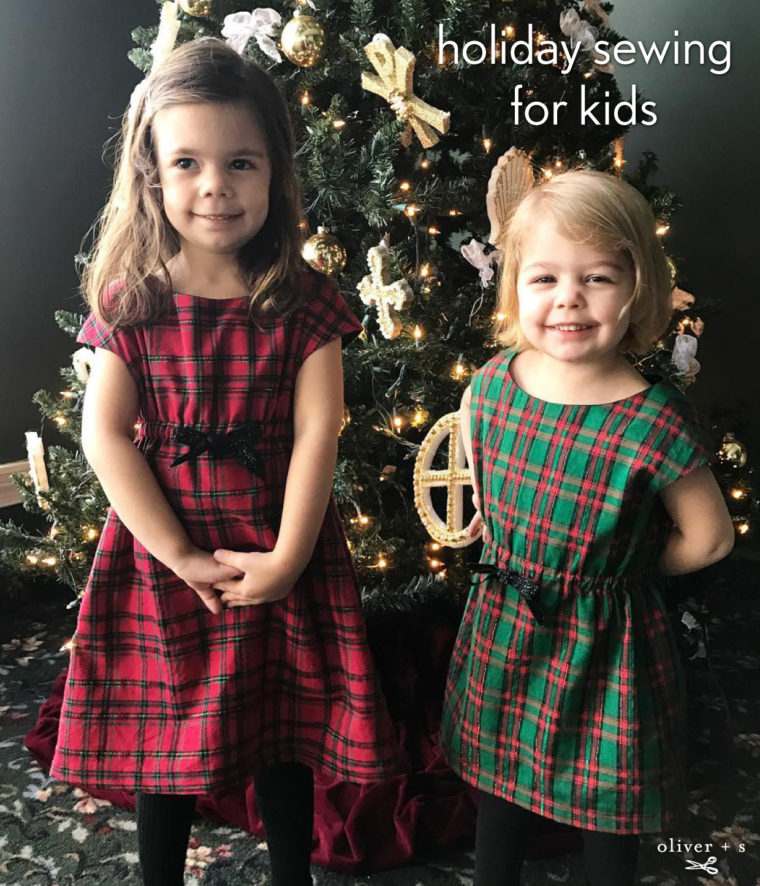 Next up is the ultimate dress for special occasions, the Fairy Tale Dress. You can view all of our Fairy Tale Dress posts here. This is a version in a very classic plaid with a red velvet belt.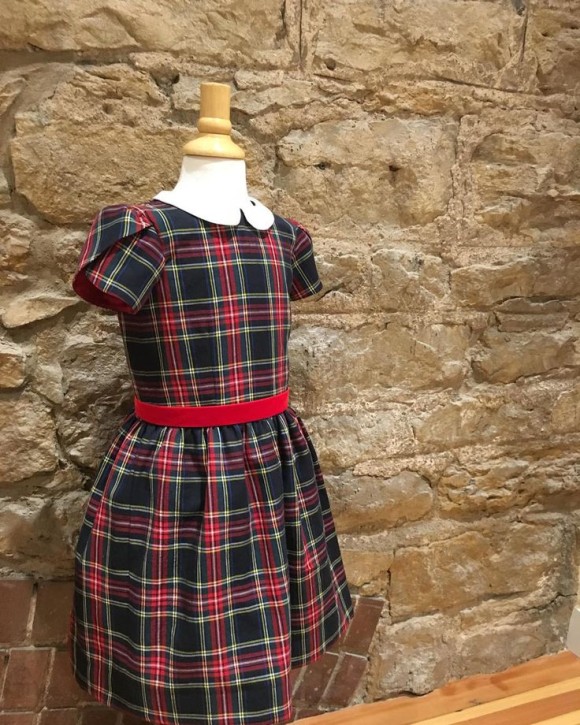 Here are a couple of more examples to show how versatile the pattern can be.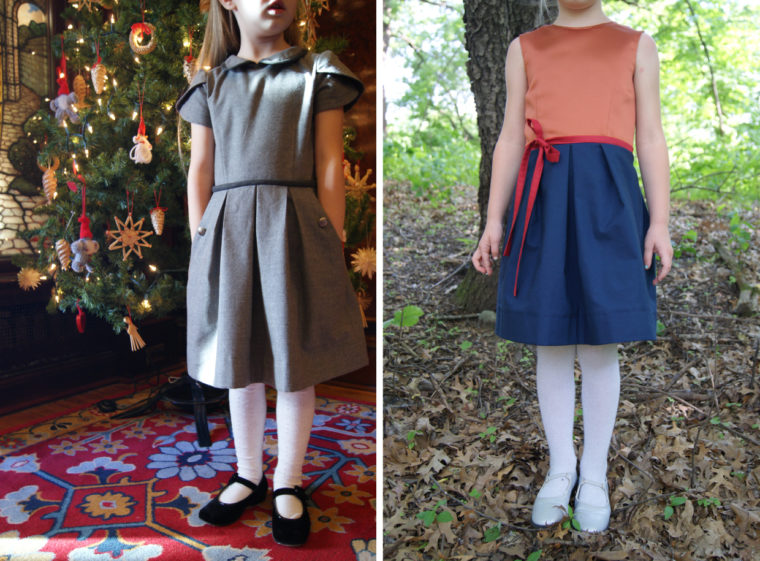 All of these dresses appeared in our Fairy Tale Dress round-up.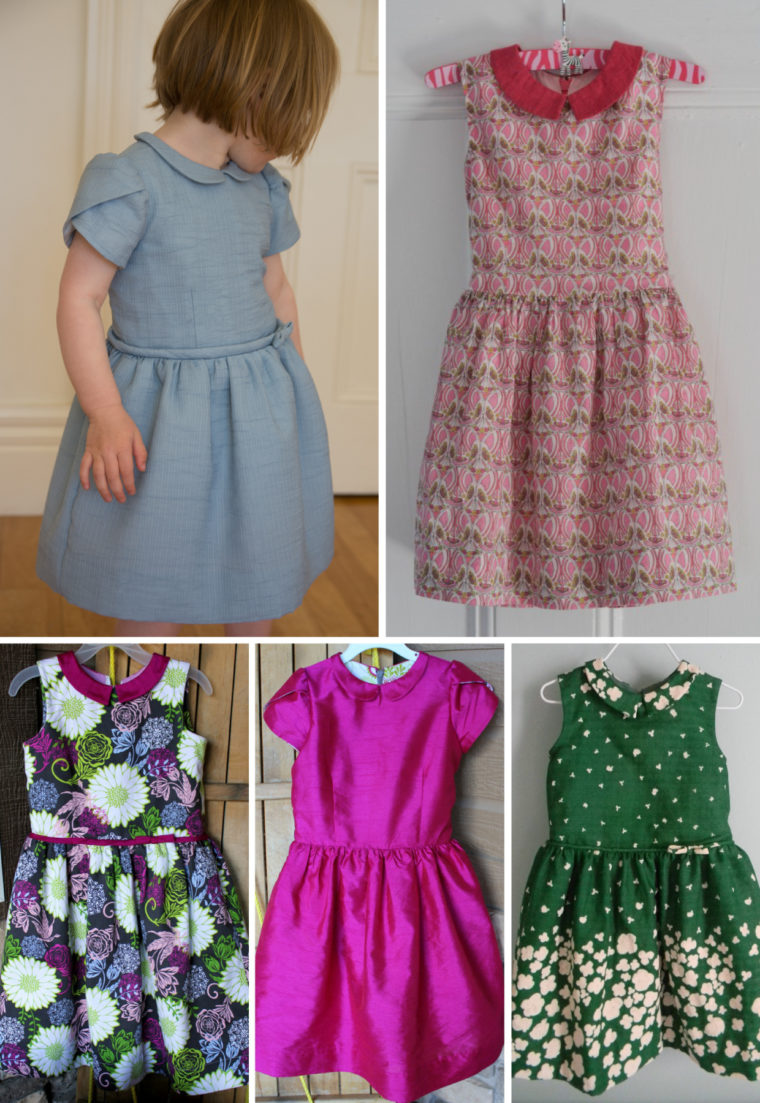 We've had quite a few tutorials done on the Fairy Tale Dress and have gathered them here for you.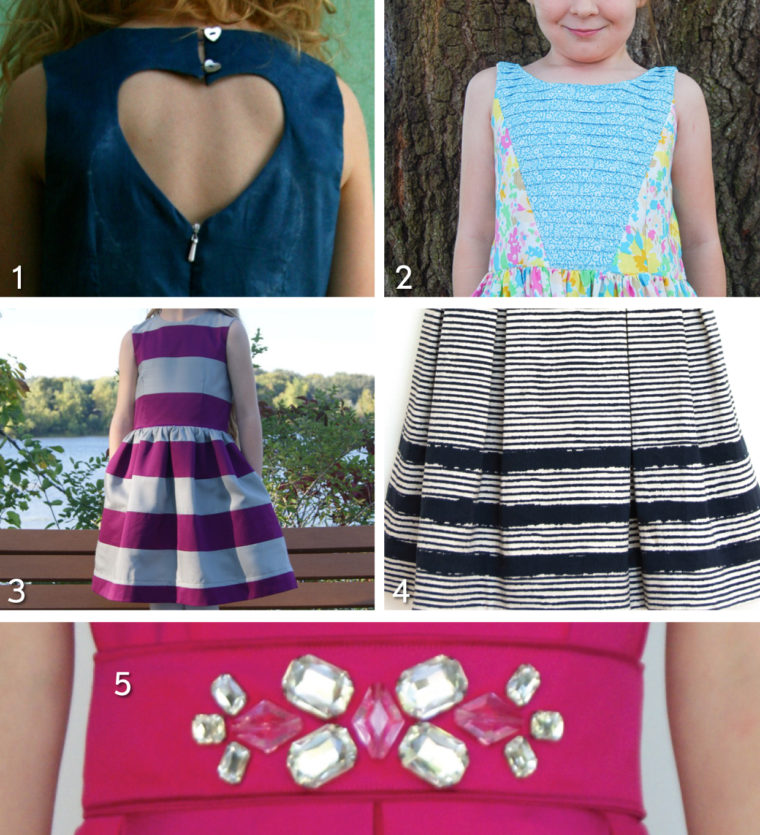 1) Heart Cut-out Back Tutorial
3) 10 Stripes
Don't forget about the Building Block Dress book where you alter the elements of the pattern to make exactly the dress you imagine. See all of our Building Block Dress posts here.
Moving along let's take a moment to focus on the boys. Our Sketchbook Shirt pattern has been very popular. In fact, it is number 7 on our Top 10 Selling Oliver + S patterns of All Time. All of these creations come from our favorite pattern series.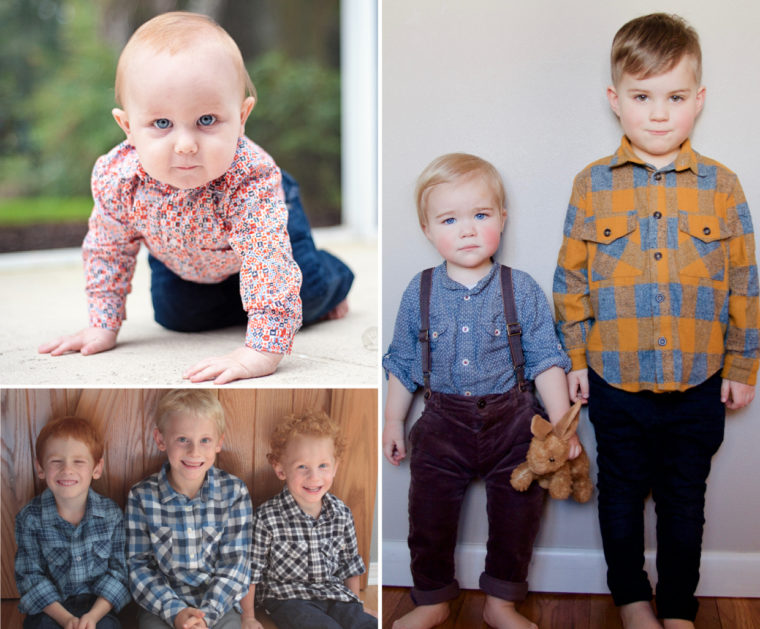 These fantastic versions hail from our Sewing with a Plan-a Swap Project post.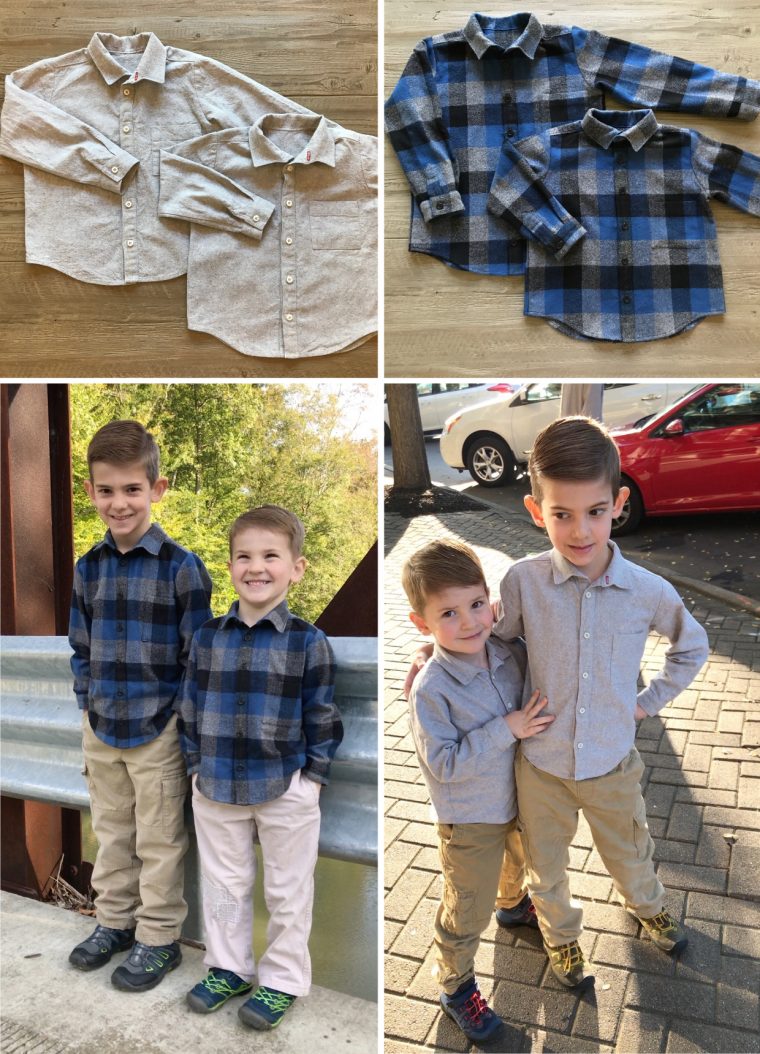 Don't forget another great shirt option is the Buttoned-Up Button-Down Shirt.
To go with a shirt we have our Art Museum Vest + Trousers pattern. These examples can be viewed at our Holiday Sewing for Boys post.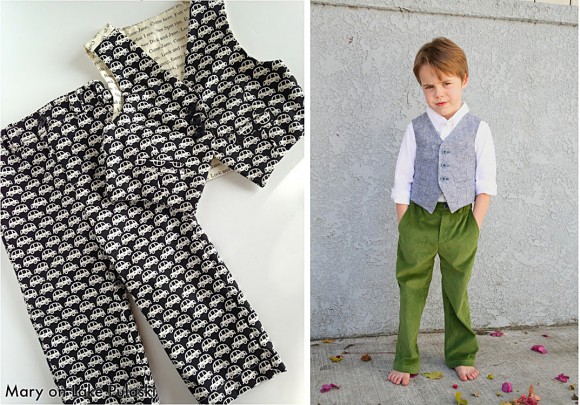 Are you sewing for a baby? Our Lullaby Layette pattern is just the ticket. And if it's a baby boy you might be interested in our How to Make a Baby Tie post.
Last but not least, we have some ideas for you for tween and teen size girls. Be sure to see our Tween Style: Dress Round-up post for lots of inspiration. And we carry a couple of patterns that go up to teen sizes. There is the Swingset Skirt that goes through size 14 and the Girl on the Go Dress + Top goes through size 18.
Please share your Oliver + S holiday sewing by tagging it with #oliverands on Instagram.
If you are looking for Christmas pajama inspiration and or want to enter our holiday pajama contest, head this way.