Here's an idea for you for Kid's Clothes Week (with the optional celebration theme) which will be taking place August 8th through 14th. This would be just the ticket for "dressing for an occasion."
My daughter had an event to attend that required formal attire. She picked out a raspberry pink silk fabric and I sewed her up a Fairy Tale Dress with a box pleated skirt.
I was looking around online and found several formal dresses that had embellished belted waists, but they were quite expensive. I thought I could create a similar look for less money. Plus it was a fun creative challenge. And I'm super happy with the results.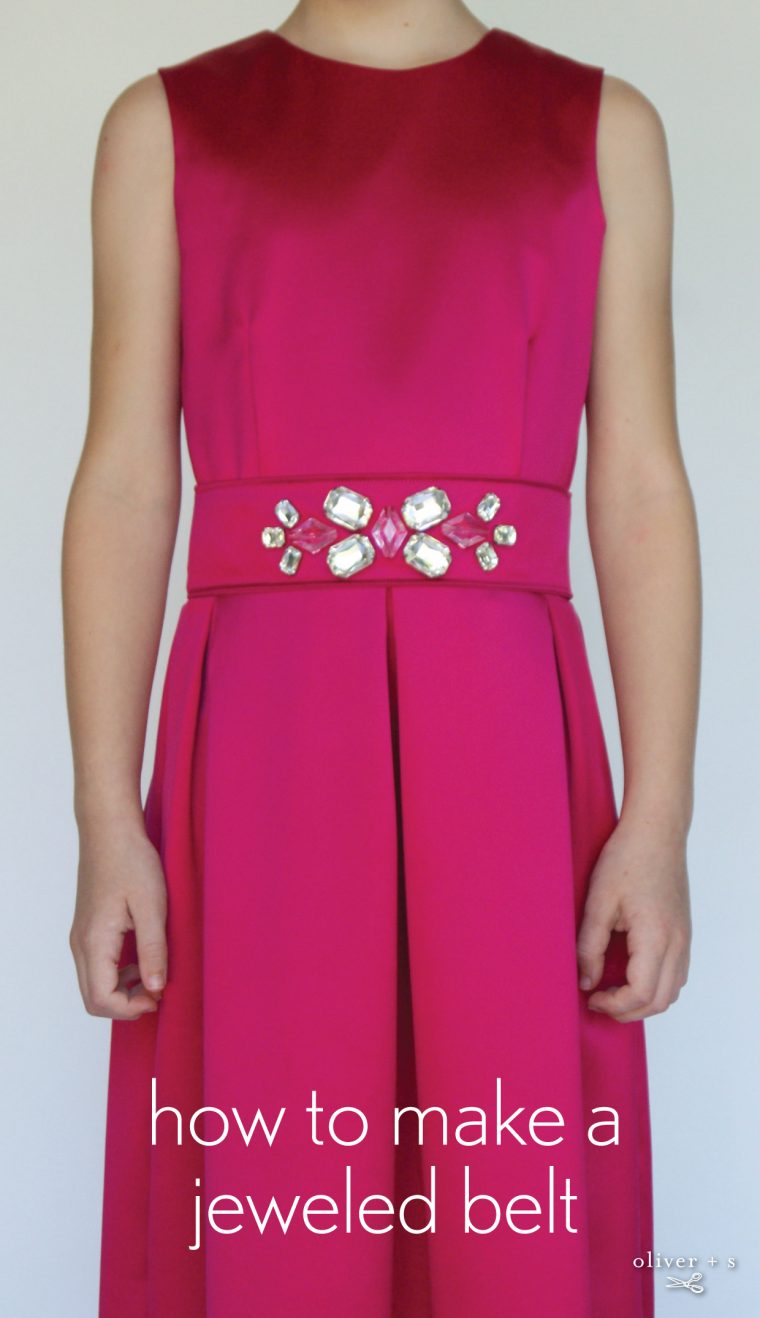 For the belt I took two narrow strips of fabric, sewed them right sides together, and turned them right side out. Then I topstitched around the entire belt.
The finished measurements of the belt are approximately 2.5 inches by 29 inches for a size 8 dress. There is quite a bit of overlap in the back, so it could have been made shorter in length.
Gather a bunch of different beads and jewels and play around with them to create different designs. Once you finalize your design, just grab the ones you need as well as a hand sewing needle and some coordinating thread. Then with hand sewing, attach the beads and jewels to the belt.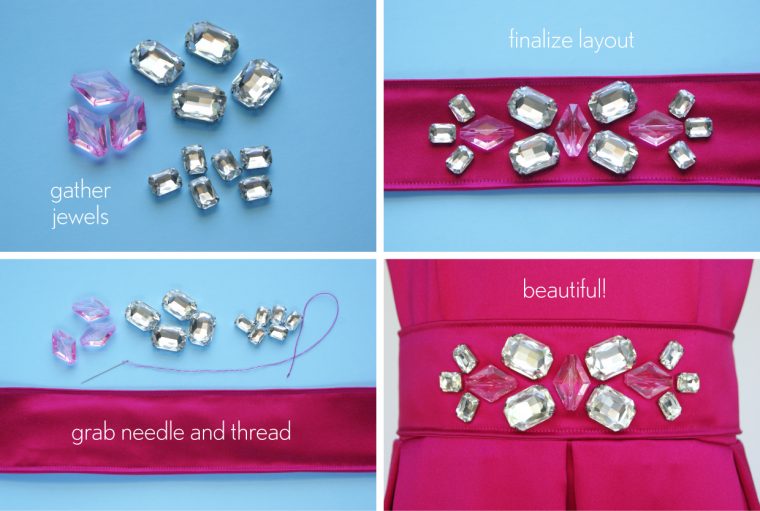 I attached two sew-on snaps for the closure in the back. I also added a couple of jewels in the back for a polished look.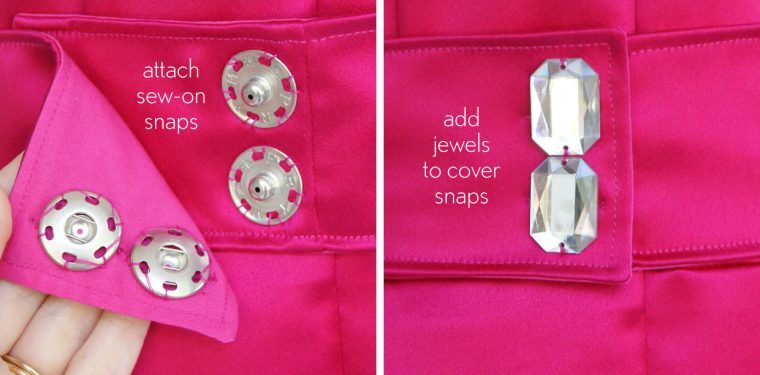 The belt can be removable, but I must warn you that depending on what beads and jewels you use the belt can get quite heavy in the front. The beads and jewels I used were big and heavy and they make the belt weigh down in the front. So I decided to tack down the belt on both sides of the dress at the side seams to help keep the belt nice and snug against the dress. Just a few stitches on the top and the bottom of the belt should do the trick. Otherwise if the belt doesn't weigh down in the front, you could make a couple of thread belt loops at the side seams.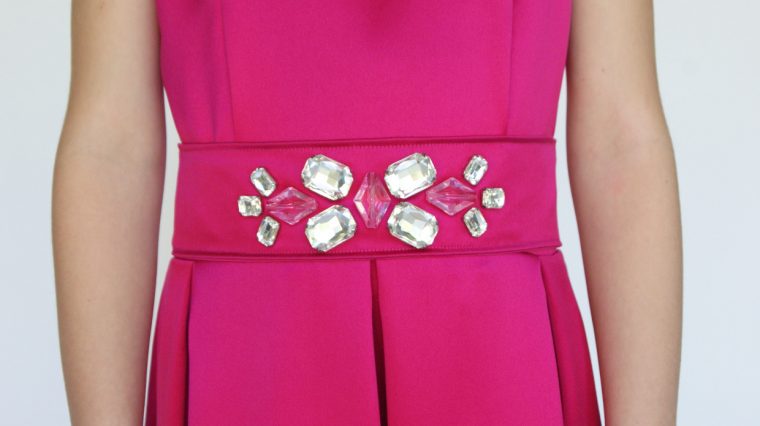 The jeweled belt I created added that special touch, making a spectacular Fairy Tale Dress fit for a tween.