Get into the holiday spirit and sew something for an occasion that is maybe a little more formal or a little more special. We've got lots of sewing pattern and tutorial ideas for fun holiday clothes.
Let's begin with some cute coordinating sister Christmas dresses. These Book Report Dresses were sewn by Lisa. Do you remember her English Paper Piecing tutorial?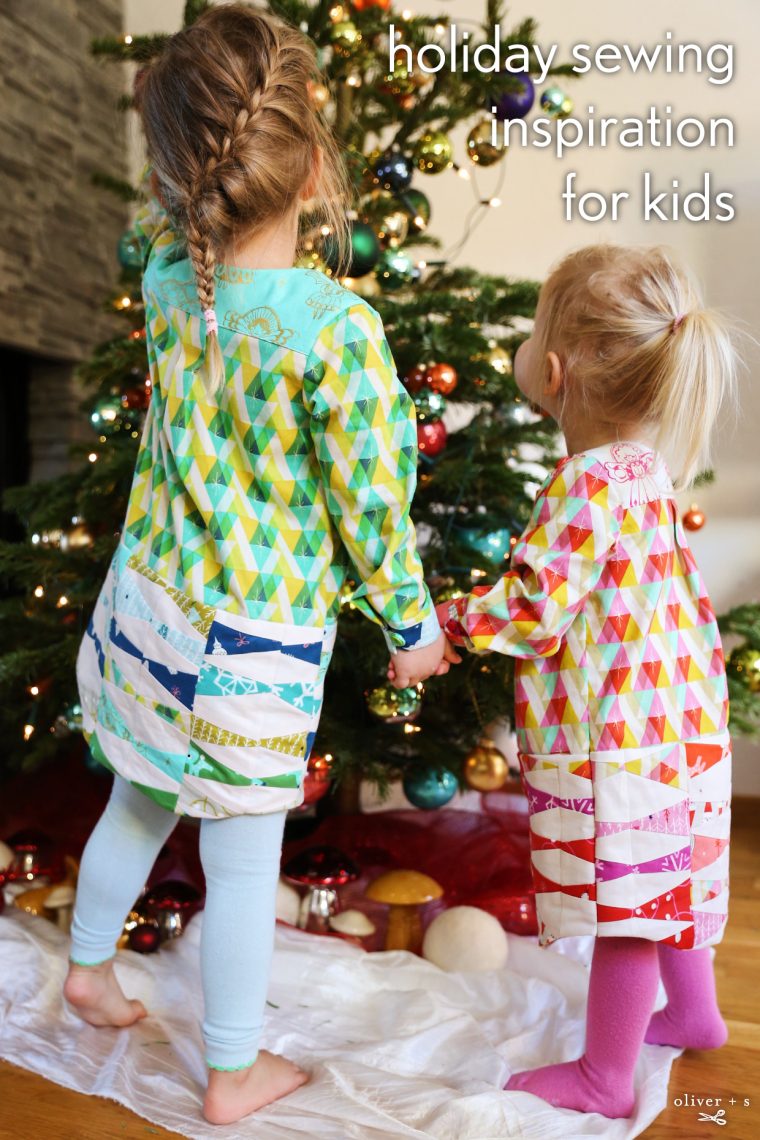 We have had so many wonderful ideas on the blog in the past. I wanted to remind you of many of them here today. Come over to visit our Ten Holiday Sewing Project Ideas post, it's filled with lots tutorials/projects to help celebrate the holiday season.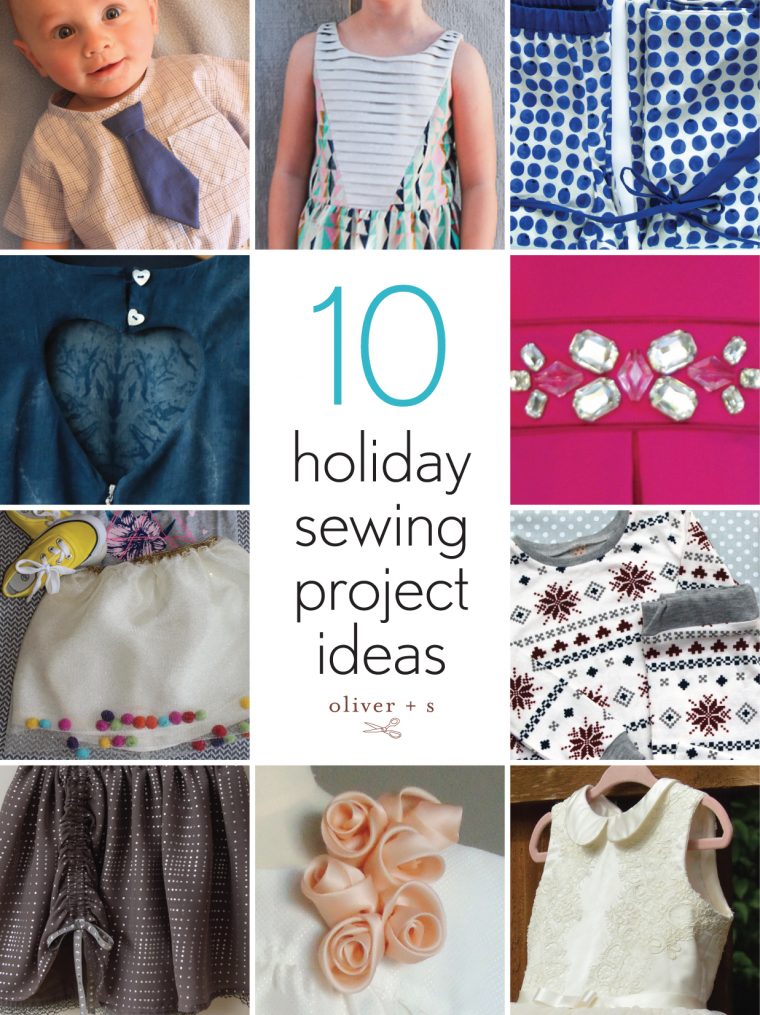 You'll earn lots of cool mom points by following our How to Make a Jeweled Neckline tutorial.
2017 has become the year of the sleeve, so be sure to check out our How to Add Ruffled Sleeves tutorial.
This is the perfect season to wear sequins, so head on over to our Adding Sparkle to the Holiday Season post.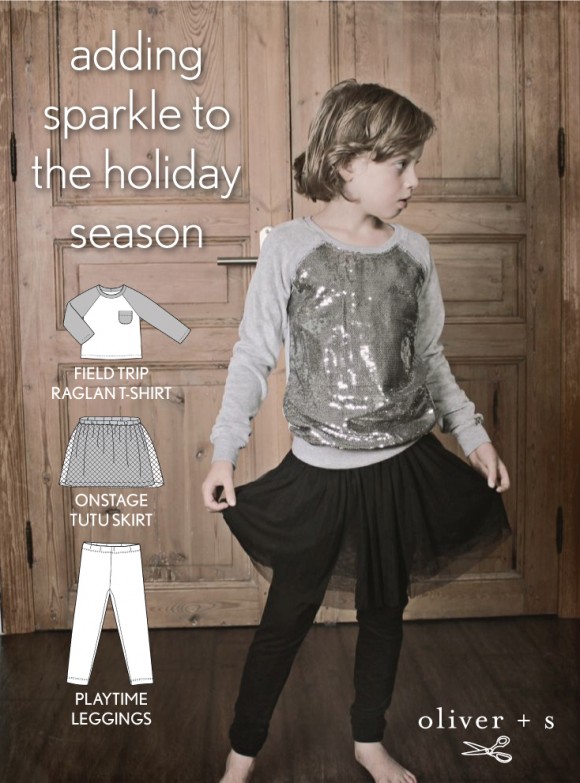 For lots of dress inspiration perfect for Christmas, visit our Building Block Christmas Dress Sewing Inspiration post.
I rounded up some pretty amazing creations in our Holiday Sewing Round-up.
Holiday magic happens with fabric. Be inspired by our festive fabric round-up in our Holiday Fabric Inspiration post.
You'll find lots of fancy dress ideas in our Fairy Tale Dress Round-up.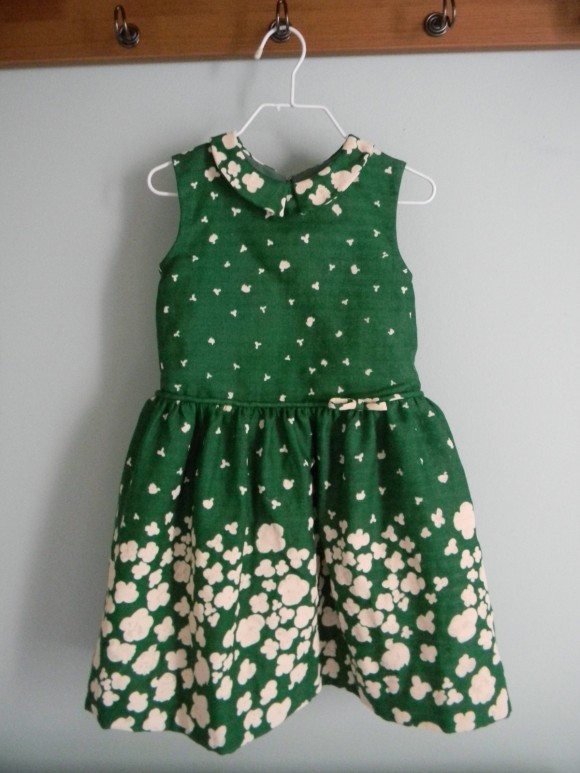 If you are looking specifically for ideas for boys, then you'll want to be sure to visit our Holiday Sewing for Boys post.
Now let's move along to some examples sewn by several Oliver + S fans.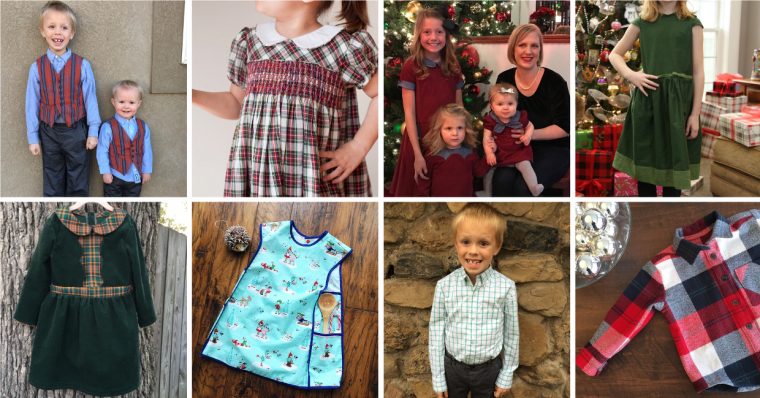 1) Elisabeth made these dapper looking matching brother Art Museum Vests and Trousers.
2) Jenn did wonderful work on this smocked Building Block Dress. If you are a fan of smocking then you'll want to visit our Smocked Dress Round-up.
3) Here's a trio of sister Building Block dresses from Sharon.
4) Shea created this green Building Block Dress with a bow at the waist from the Fairy Tale Dress. Shea has been sewing an Oliver + S dress every year for her daughter. It's become a Christmas Dress Tradition.
5) What a lovely scallop front Building Block Dress created by Yanexis.
6) If you and your little one do a lot of baking together during the holiday season, how about making an apron from Little Things to Sew? This adorable one was made by Mandi.
7) There's a new sewing pattern in town. It's the Buttoned-Up Button-Down Shirt. Elisabeth sewed this one up using windowpane check shirting.
8) Joannie made this fantastic Sketchbook Shirt in Robert Kaufman flannel.
What about you? What do you plan to make this season?