Looking around online you'll find many eye-catching jeweled necklines like this one. The dresses can be quite expensive and I thought I could create a similar look for less money. It can also be a fun creative challenge. This is really quite a quick and easy project. You'll earn lots of cool mom points when you make it, too.
There are many options when adding a statement to a dress. Here are some ideas to get your gears turning. Let's start out with the BeDazzler which is a tool to fasten rhinestones and studs to clothes. It's a plastic device, similar to a stapler and has been around for a few decades. The rhinestones are small in size, so you would need a lot of them to cover a large area, but rhinestone refills can be bought separately. You would want to try it out first on some scrap fabric to get the hang of it before using it on your final garment.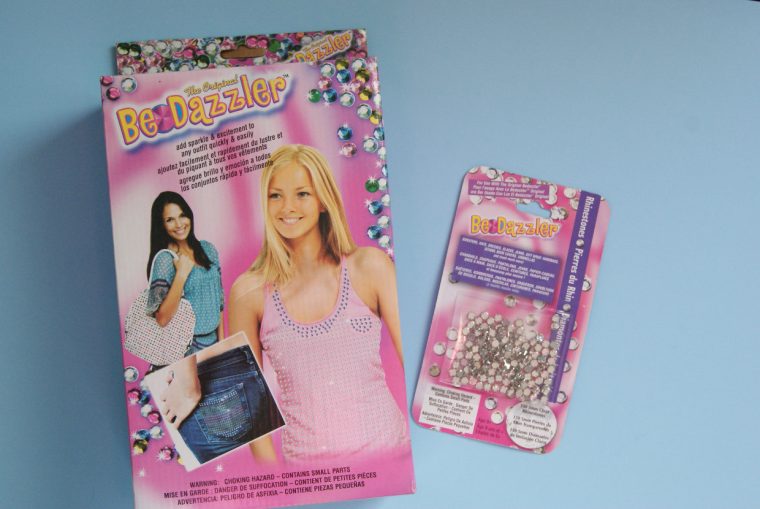 Then there are also iron-on and sew-on jewels, crystals, beads and rhinestones. These come is all different shapes and sizes.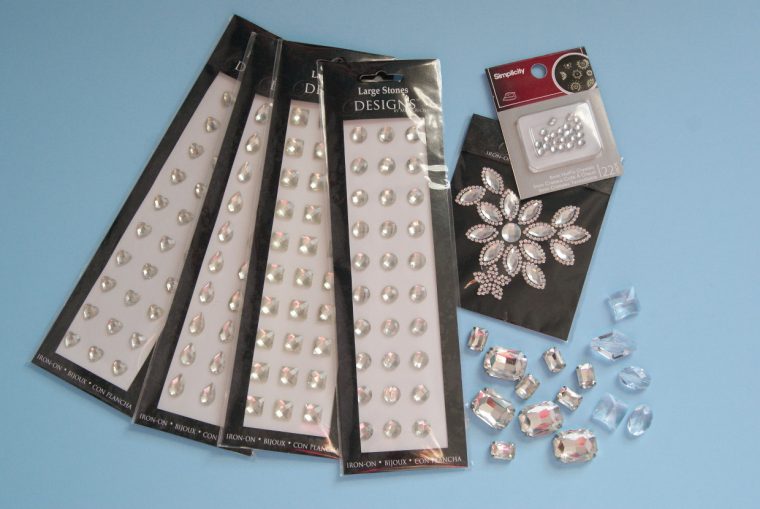 For my project, I decided to go with the larger sew-on type.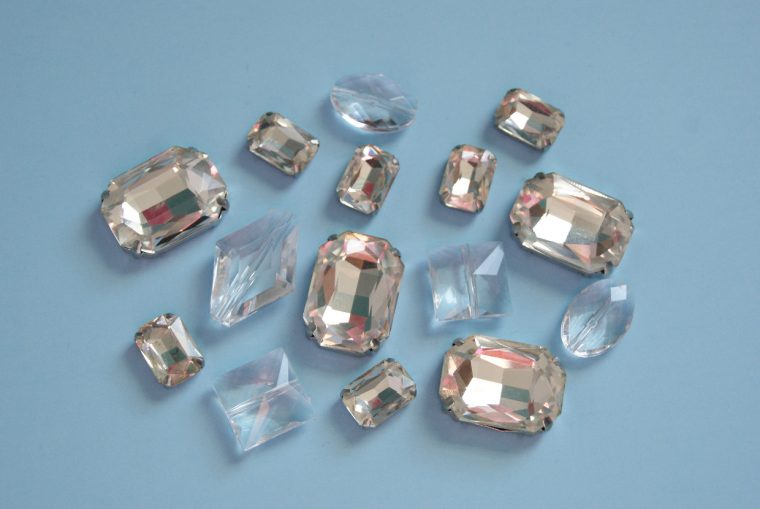 I finalized the layout on the front bodice pattern piece.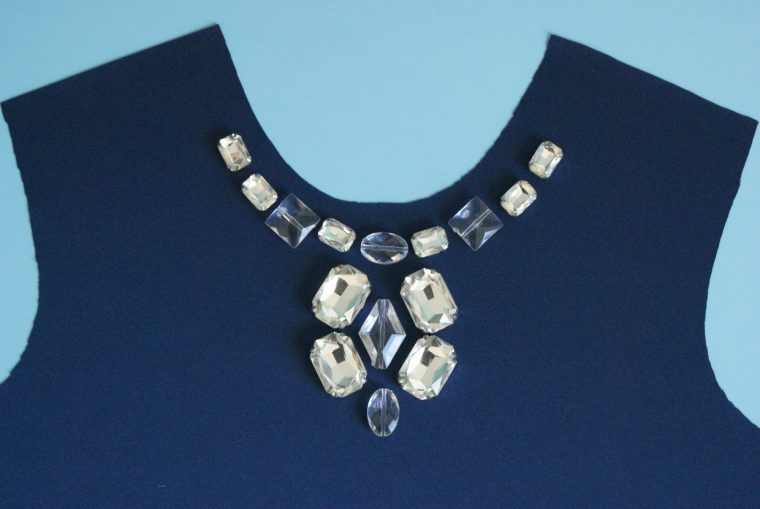 I sewed up a sleeveless blue dress with box pleats using the Building Block Dress. Then I grabbed a hand sewing needle and some coordinating thread. Finally with hand sewing, I attached the beads and jewels to the neckline.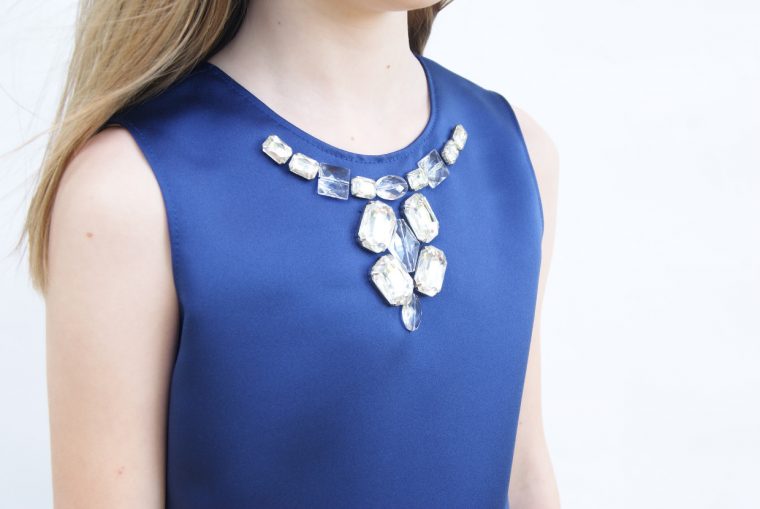 Voilà! I added that special touch to create a much-loved party piece.
So there you go for today. Looking for more inspiration? Then visit our How to Make a Jeweled Belt post.