This is the perfect season to wear sequins because this is the time to shine! They add light to our dark winter days. There have been a lot of sequins recently not only in women's fashion, but in girl's fashion as well. I've gathered up some inspirational images to show you just how easy it can be to add a little sparkle to some Oliver + S patterns.
First of all, let's talk about working with sequin fabric. Teeny tiny flat sequins, often called micro disc sequins, are easier to work with than larger or non-flat sequins. For larger, non-flat, or denser fish-scale type sequins, it is advised to cut away the sequins that lie in the seam allowances for easier sewing and to avoid breaking a needle. The larger and denser the sequins, the more challenging and time consuming they'll be to work with. Most sequin fabrics are stretchy; therefore, you'll want to use a ballpoint needle, polyester thread, and a knit stitch on your machine. Sew very slowly and finger press the seams open. Keep it as simple as possible, so when picking a sewing pattern, think "the fewer seams the better." Do not cut the fabric folded, cut the pattern out on the wrong side of the sequin fabric, and use an old rotary cutter and scissors that you don't care if they get dulled. If the back of the sequin fabric would touch skin, add lining (if the pattern doesn't already call for it).
It is advised when sewing with sequin fabric to avoid:
Darts
Gathers (instead use pleats)
Welt pockets (maybe avoid pockets all together or instead do in-seam pockets or do sequin patch pockets on top of non-sequin fabric)
Buttonholes
Invisible zippers (instead use regular zippers or choose sewing patterns that have a closure with a button loop)
Have some fun adding sparkle to the holiday season with sequins. Keep in mind, too, that similar looks could be achieved with sparkly type fabrics, so try those as well. That business out of the way, let's move on to the inspiration!
1) Field Trip Raglan T-shirt with a sequin fabric front. Complete the ensemble with an Onstage Tutu Skirt and a pair of Playtime Leggings.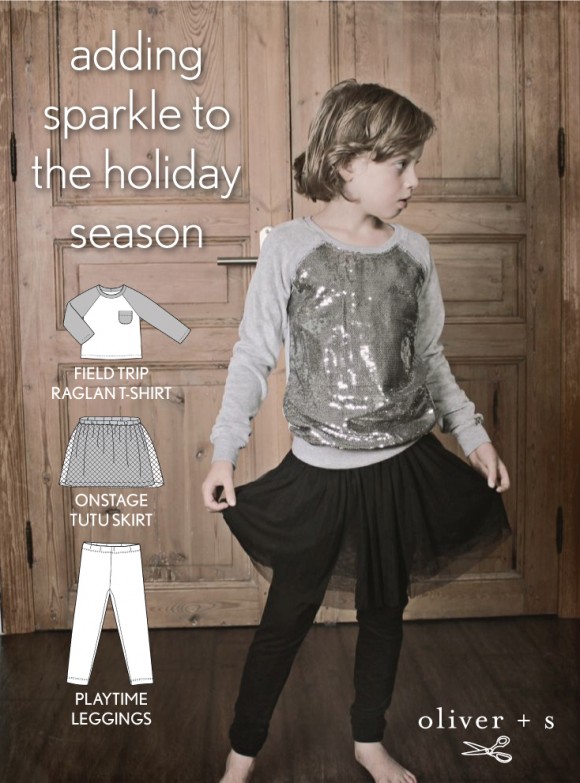 2) Bubble Dress where only the bodice uses sequin fabric. Instead of buttonholes in the back, insert a regular zipper.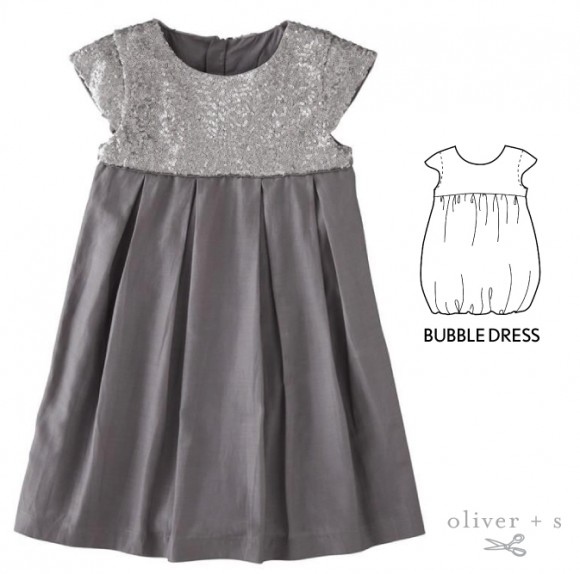 3) Playtime Leggings where the sequin fabric is only on the front (and be sure to line it). Make the waistband separate and not out of sequin fabric.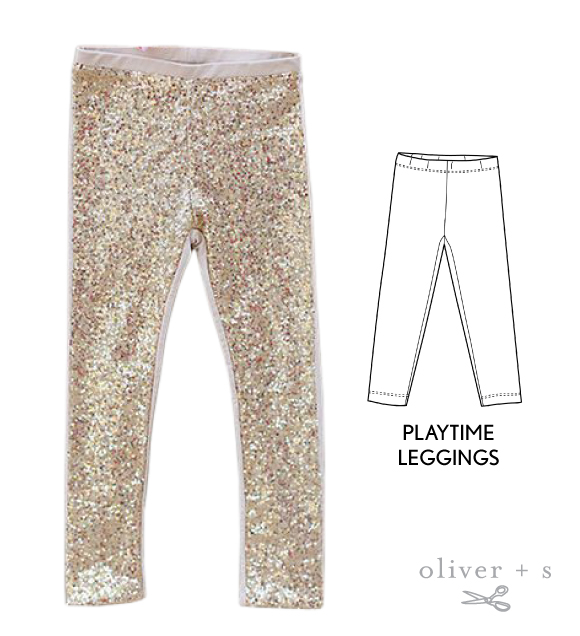 4) Roller Skate Dress with cascading sequins down the front. If you can find this type of fabric, you would be very fortunate. Maybe try finding a prom dress in this type of fabric at a local thrift store and up cycle it into a girl's dress. Another idea is to try hand sewing individual sequins to get the same effect.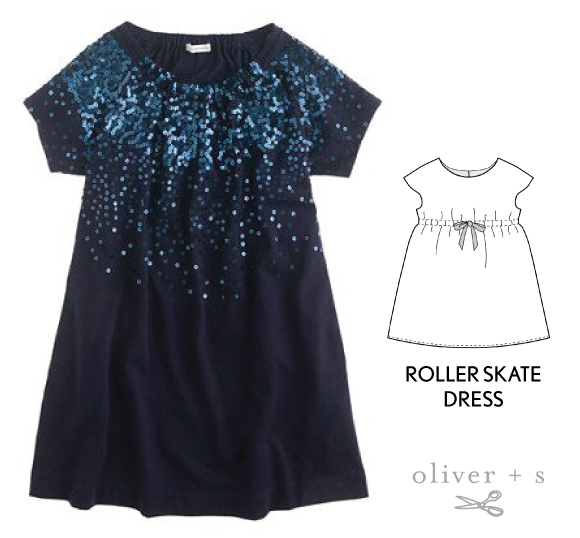 5) Fill in the faux collar on the Playtime Dress with dotted sequin fabric (which is like polka dot fabric, but where the dots are sequins), this is probably the easiest sequin fabric to work with. So if you want to try out sequins, this would be a great first project.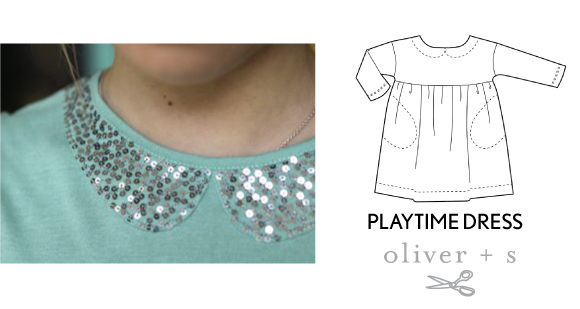 Or try hand sewing individual sequins, like Brittney did for this gorgeous one.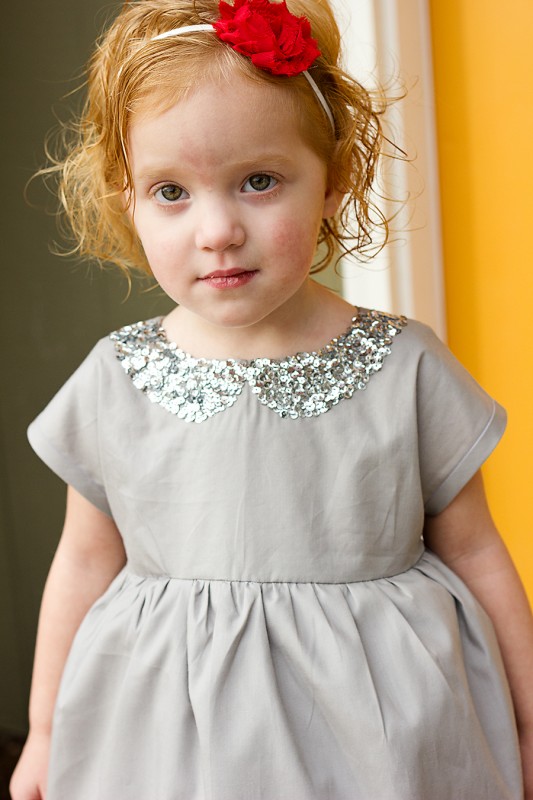 6) And lastly, how about some Playtime Leggings using Liesl's racing stripe tutorial where the racing stripes are sequins.