As you're planning your holiday sewing, we thought you might like to have various fabric suggestions to help you along. Today we're mostly talking about prints. Enjoy all of the ideas and inspiration!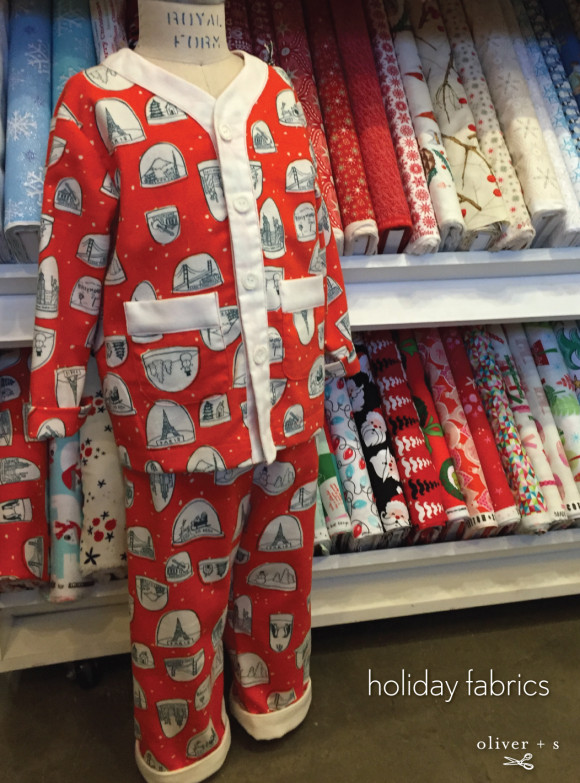 First up, it's all about pajamas. Shea from Empty Bobbin Sewing Studio shares this: This is the fourth year I have made my three kids and their cousins Christmas PJs. The last three years were all Oliver + S pajama pants and/or Hopscotch nightgowns. The kids love them and it is becoming a bit of a Thanksgiving night tradition to gift them and get pics together.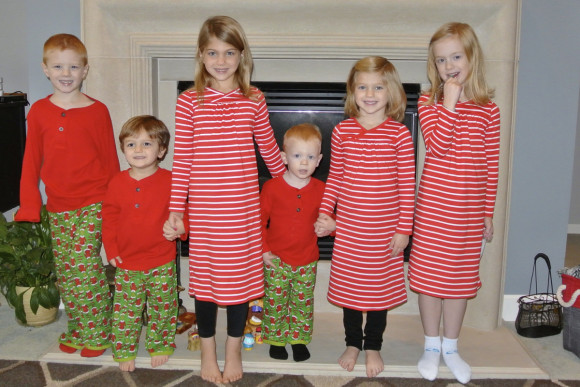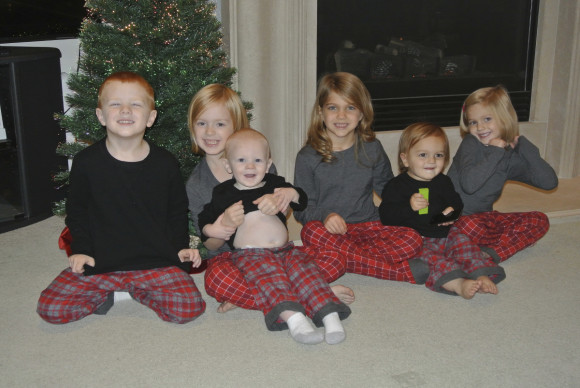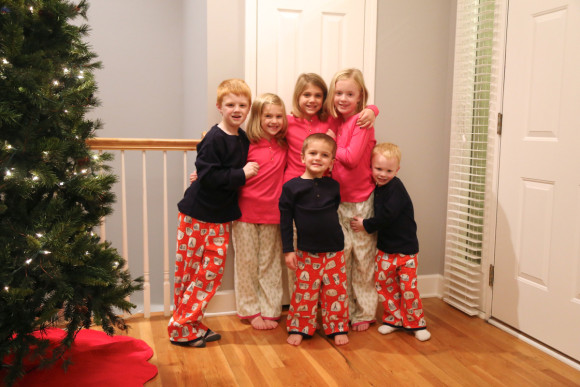 Virginia from Gather Here was gracious to share this photo of some red and white Sleepover Pajamas.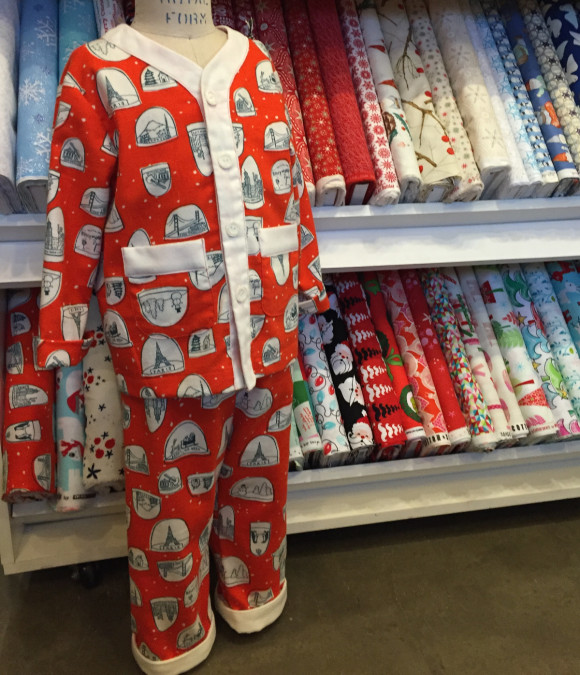 Flannel works perfectly for both the Bedtime Story and Sleepover Pajamas. That way all of the little ones can be nestled all snug in their beds, on a cold winter's night.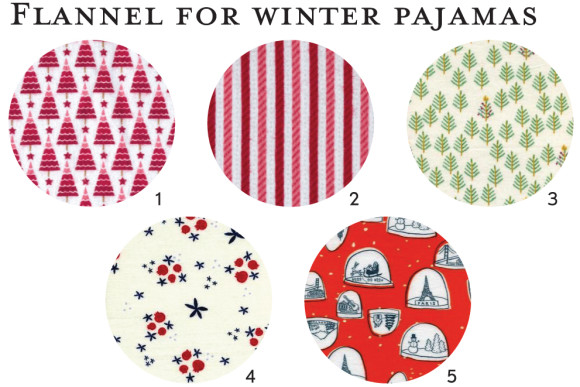 Now we are moving along to some traditional tartans. Nicole sewed up this adorable little sized Playtime Dress.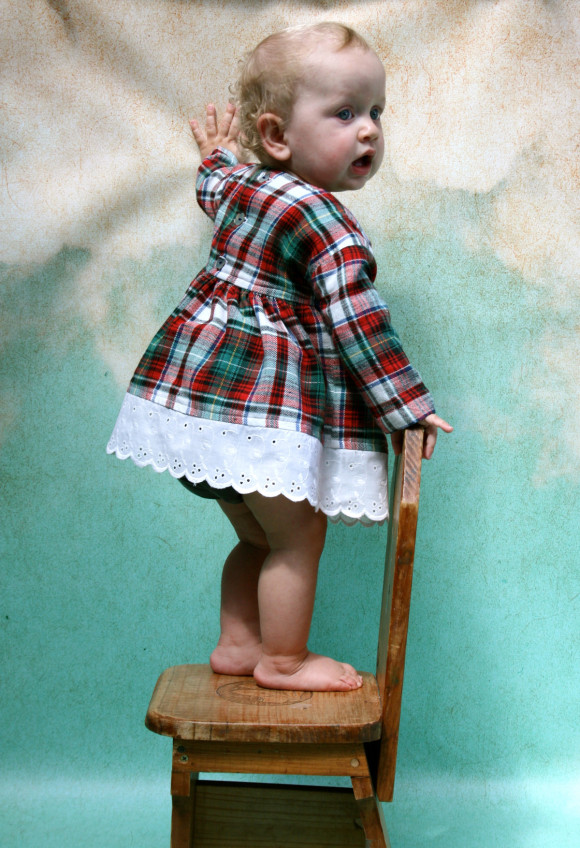 Sarah from Sarah's Fabrics said they had a great time making this Fairy Tale Dress. Isn't it lovely with the red velvet belt?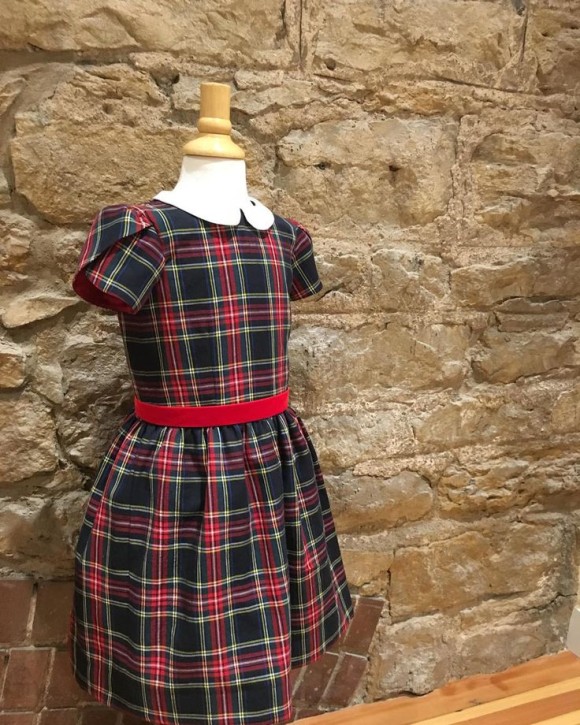 Here are a handful of red and green plaid fabrics. Each one is just a little bit different. Which one is your favorite?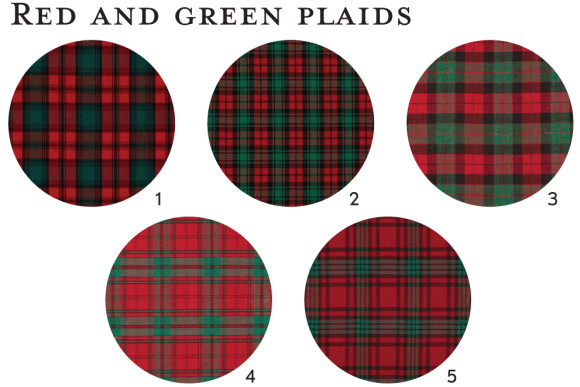 Get a little fancy and spread some holiday cheer by sewing with some confetti fabric. Some of these are border fabrics and they work fantastically with the Roller Skate, Playtime, and Fairy Tale Dresses.

If you are a fan of sparkle and more sparkle then these are the fabrics for you! If you'll be working with sequins be sure to take a look at our Adding Sparkle to the Holiday Season post.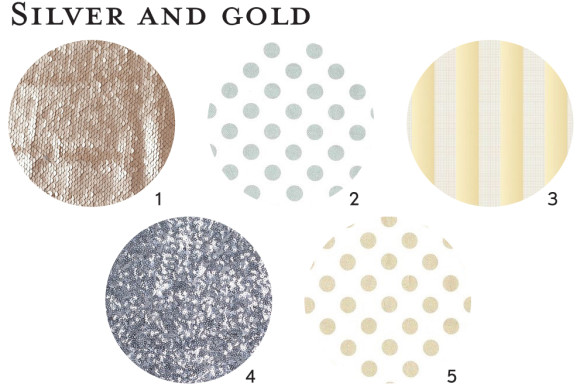 Maybe you appreciate the simpler things in life like gently falling snow. Let it snow on your holiday with these winter wonderland fabrics some of which were inspired by winter sweaters. I think the row of snowmen would be cute sewn up in a Lazy Days Skirt.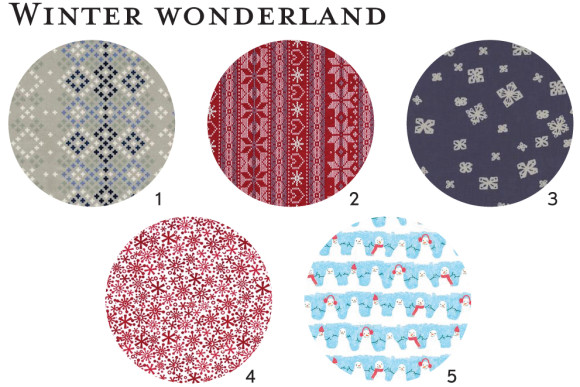 Stars are a popular holiday symbol, they glitter in the sky on these dark winter nights. These are such versatile prints, they could be used for just about anything.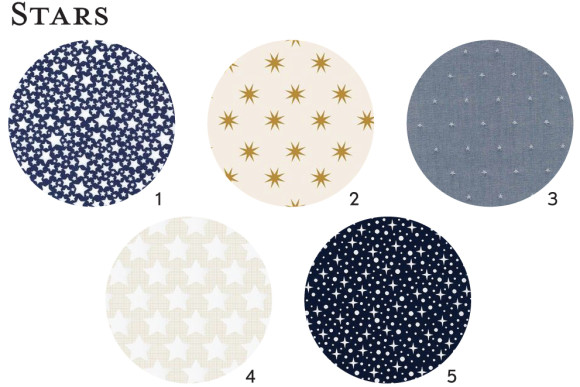 Kids love animals and I think they'll enjoy these winter animal prints. How about some Sunny Day Shorts for holiday pajamas in the southern hemisphere? If you've got some holiday baking or gingerbread house decorating on your list, an Art Smock from Little Things to Sew is great instead of an apron because it covers those sleeves and cuffs!

We hope you are inspired to sew your own holiday creations! Be sure to show us by adding your creations to the holiday wear and pajamas linky party.