This year we are hosting a holiday pajama sewing contest. Sew Oliver + S pajamas for your family, then submit a photo to enter to win one of three prizes. See all the details below.
Today we've gathered some inspiration for you to spark your creativity. Also don't forget that you'll find lots of examples in Liesl's Pajama Pinterest Board.
First up, we have Shea with her 6th annual Henderson cousin Christmas pajama project. Visit and read more about her Christmas pajama tradition. It's so inspiring! (By the way, be sure to also check out her Christmas Dress Tradition.)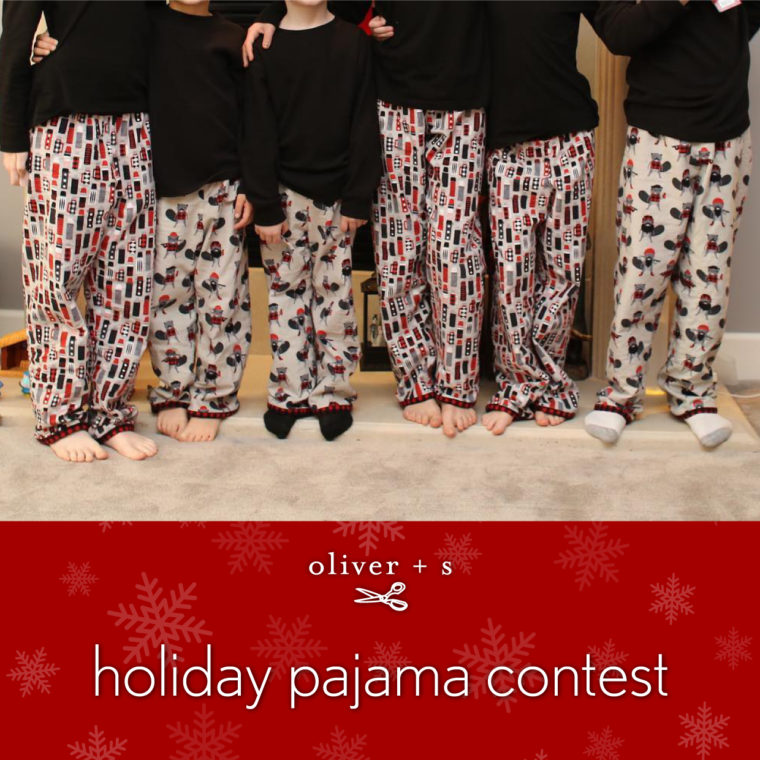 The Bedtime Story Pajamas pattern is a quick and easy kimono-style pattern (no buttons or buttonholes!) that can be sewn from woven or knit fabrics. It is number ten in our top 10 selling Oliver + S patterns of all time. See these examples here, here and here.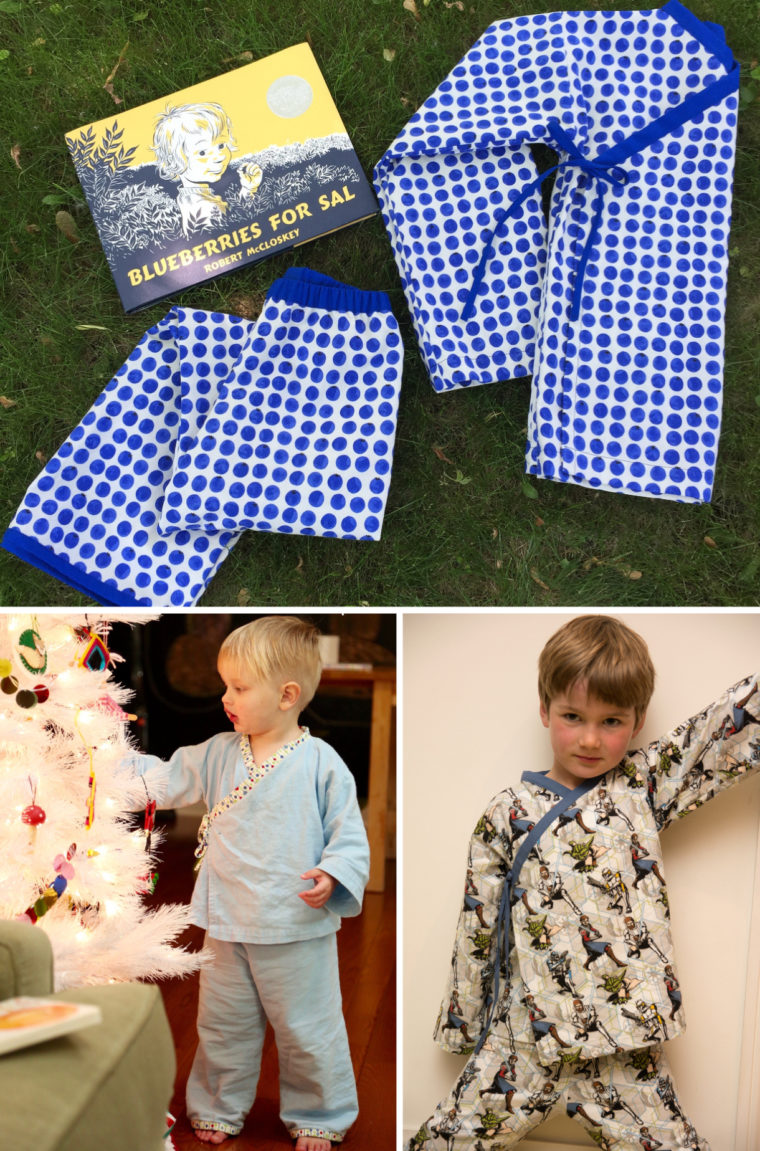 The Sleepover Pajamas pattern is great for both girls and boys, especially with those cute ruffles added for the girls! It is number nine in our top 10 selling Oliver + S patterns of all time.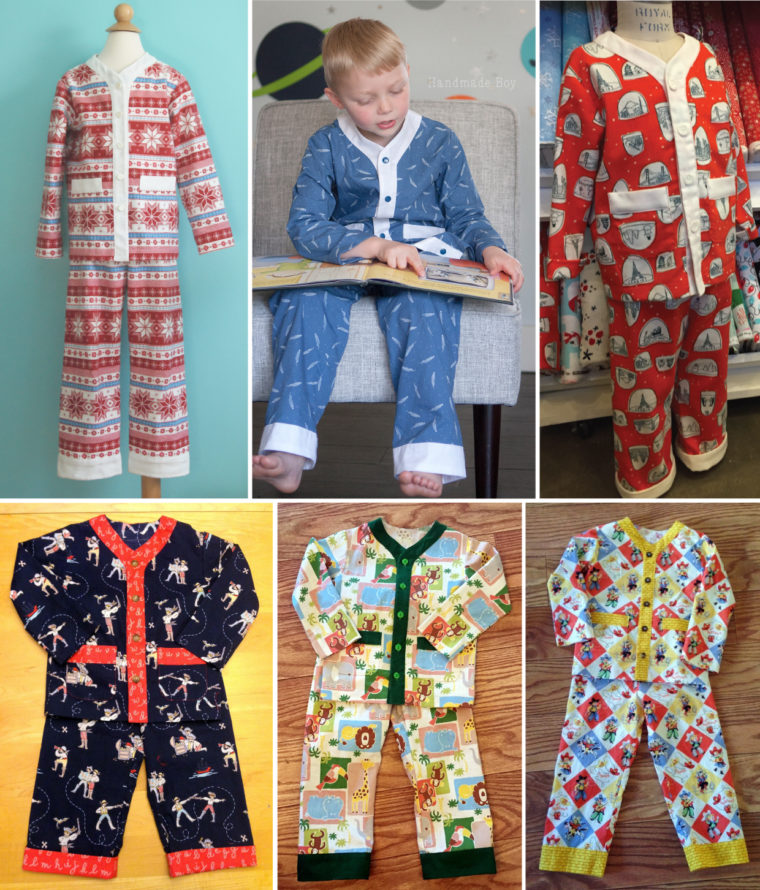 These Sleepover Pajama examples can be found here.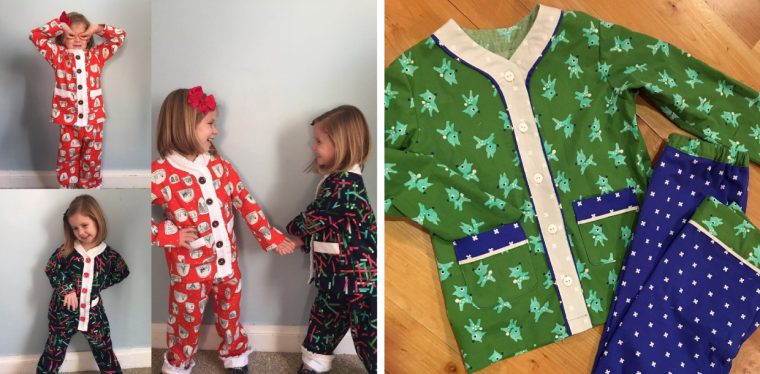 And look at these fantastic Sleepover Pajamas for brothers.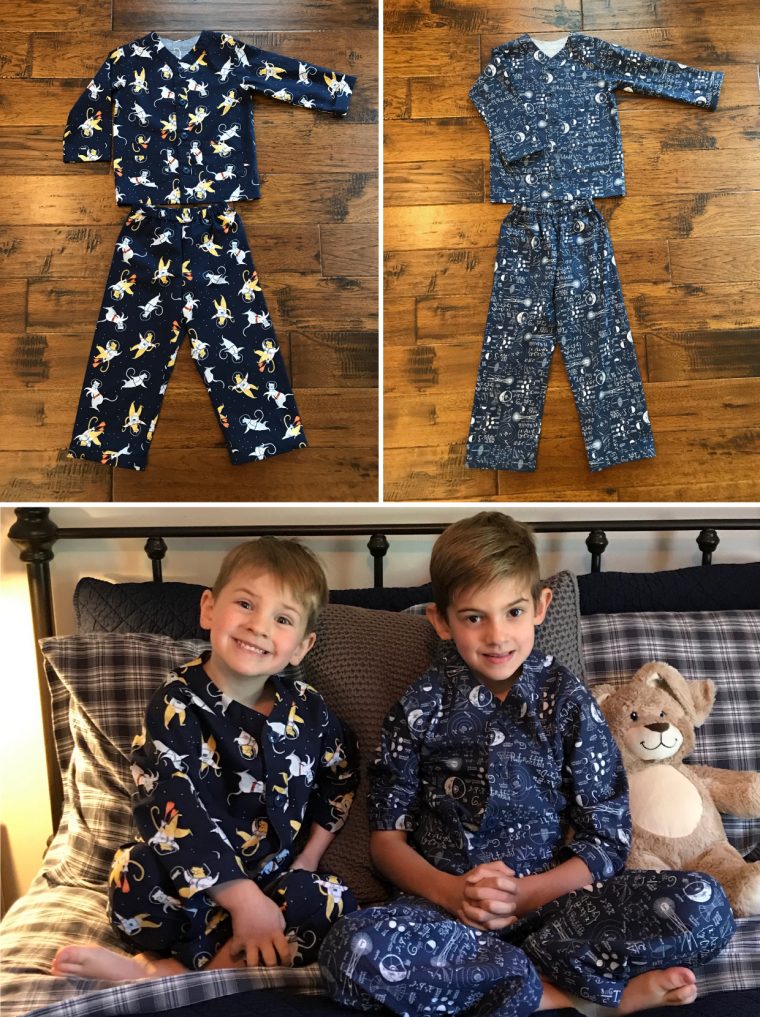 We also have several patterns that can easily be turned into pajamas.
Use the School Bus T-shirt and Playtime Leggings (number six in our top 10 selling Oliver + S patterns of all time) with added cuffs by using our How to Add Cuffs to Knit Patterns to Make Pajamas. You could also use the Field Trip Raglan T-shirt and Lullaby Layette Pants patterns for this, too. Keep in mind that with your leftover fabric scraps you can sew a matching Pajama Storage Bag using the Drawstring Bag pattern from the Little Things to Sew book. It wraps up the pajamas as a gift bag and then is used as a reusable storage bag.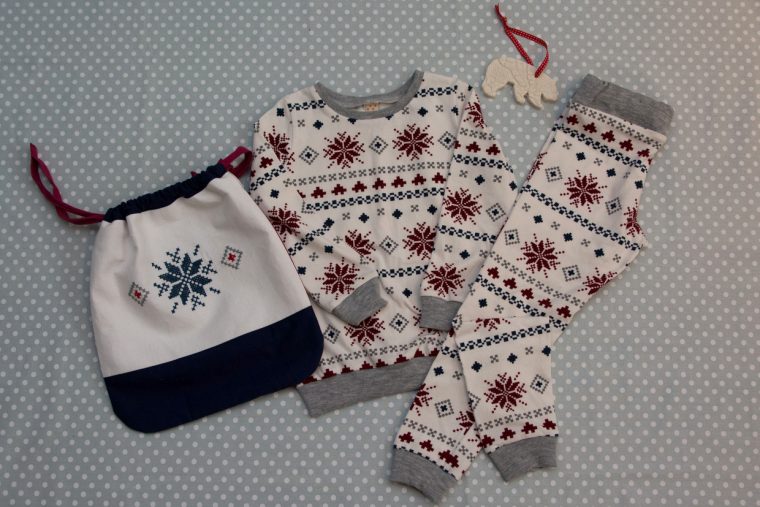 Use the Hopscotch Top and the Nature Walk Pants for knit pajamas. You can make a lettuce hem for the pants to give them a little frill, there are two different ways: with a serger or with a sewing machine. And keep in mind that the Hopscotch Dress could be made as a knit nightgown.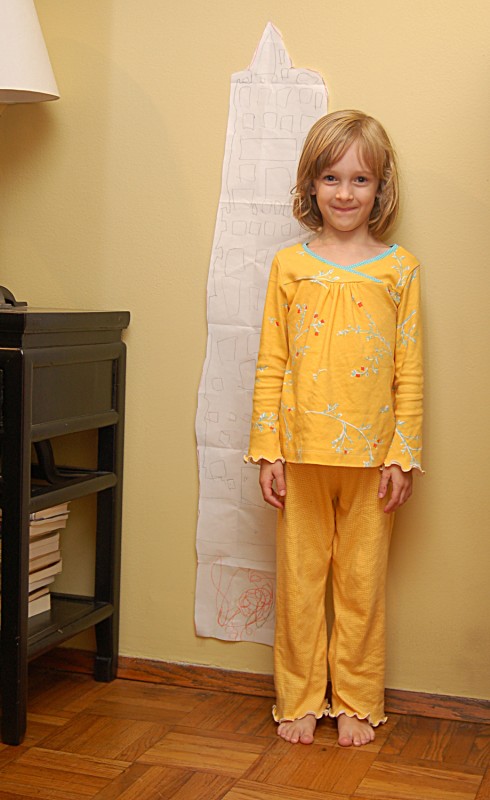 How to Participate
Grab your Oliver + S patterns, sew some pajamas, take a photo and share it on social media, and then add a link to your post using the button below so that everyone can see it.
Win a Great Prize
All entries must be submitted by Monday January 14th, 2019 11:59 PM ET.
Once entries close, we will open up the opportunity for our readers to vote for their favorite pajama photos. You get to choose the contest's winners!
The photo with the most votes will receive a $50 Oliver + S shop gift certificate. The second highest vote recipient will get a $25 gift certificate. And the top three vote getters will all receive a copy of Hillary Frank's new book "Weird Parenting Wins: Bathtub Dining, Family Screams, and Other Hacks from the Parenting Trenches" which is being released in January. (It's available now for pre-order on Amazon.)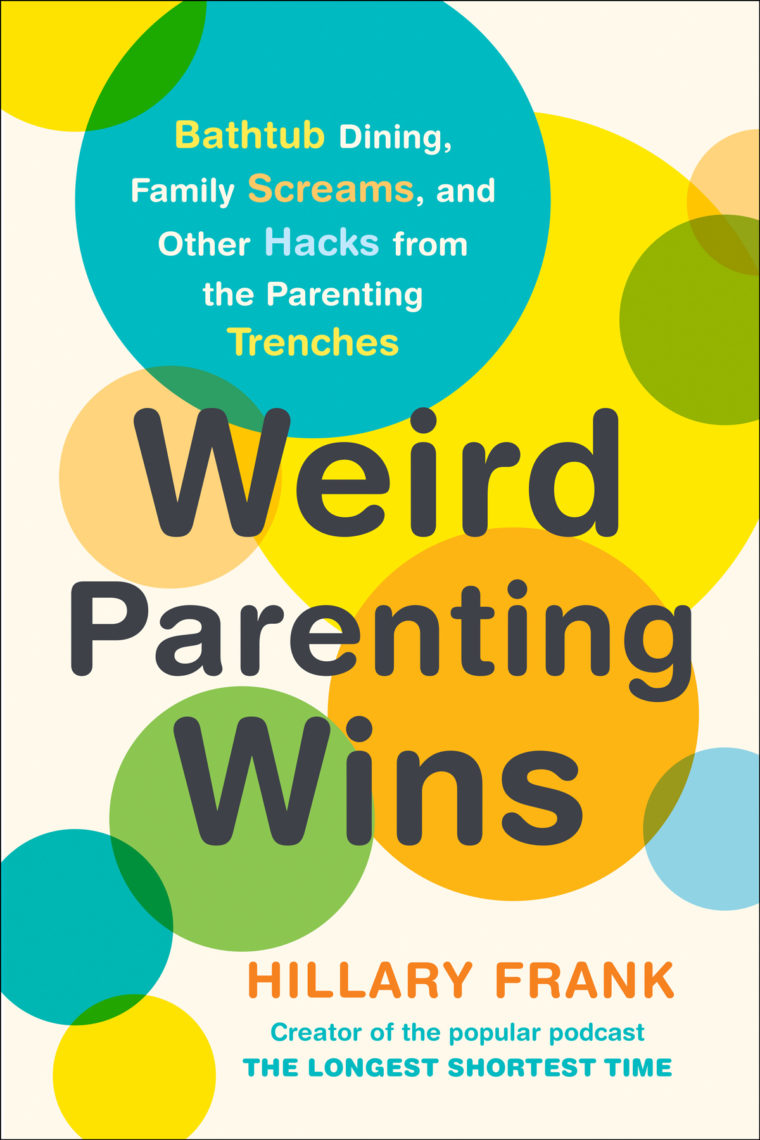 In this hilarious and sometimes touching book, Hillary (creator of The Longest Shortest Time podcast) cuts expert advice and brings parents' real-life stories to the table. She shares the messy, the candid, and the literally laugh-out-loud things we do to soothe our children (and ourselves). Inspiring parents to stop searching for perfection and embrace their humanity, this is the ultimate, all-age guide for unusual, but relatable parenting.