The weather is getting colder and the days are getting shorter. I'm looking forward to retreating indoors and spending more time in front of my sewing machine. This is the perfect time of the year to start thinking about holiday sewing. Today we've got some holiday pajama inspiration for you as well as a festive fabric round-up. Also don't forget that you'll find lots of examples in Liesl's Pajama Pinterest Board.
We have two Oliver + S and one Lisette for Butterick pattern that are specifically for pajamas. The Bedtime Story Pajamas pattern is a quick and easy kimono-style pattern (no buttons or buttonholes!) that can be sewn from woven or knit fabrics. Look at this adorable Hand-me-down Bedtime Story pajamas sewn by Rae.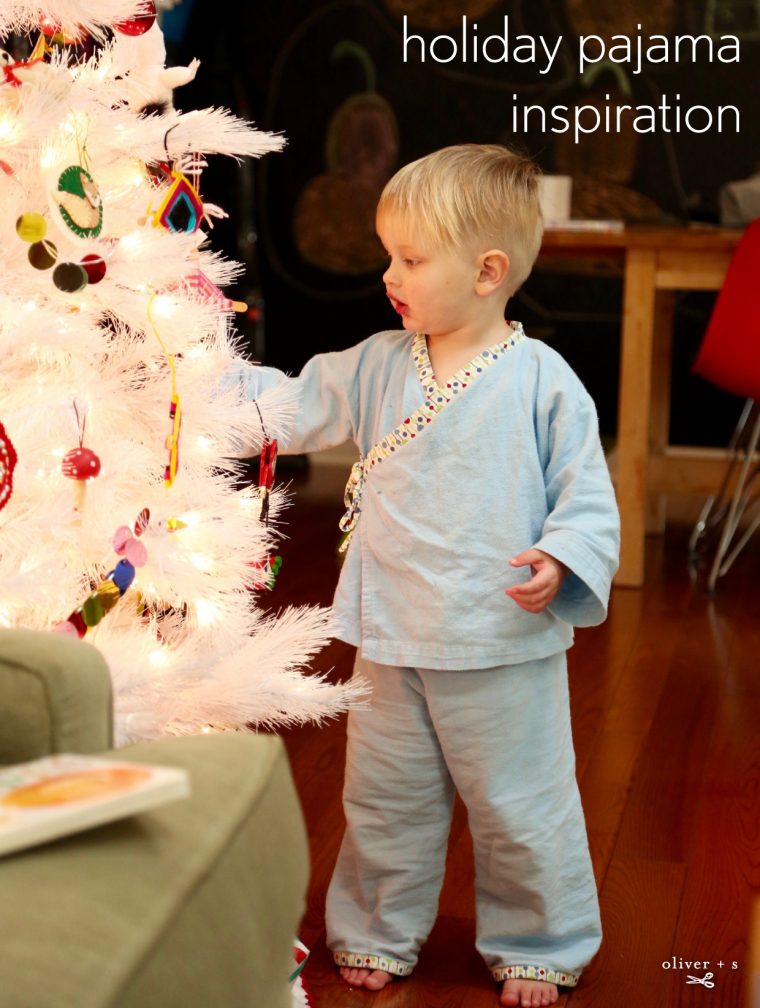 The Sleepover Pajamas pattern is great for both girls and boys, especially with those cute ruffles added for the girls! These fantastic examples were made by Emily and Meredith.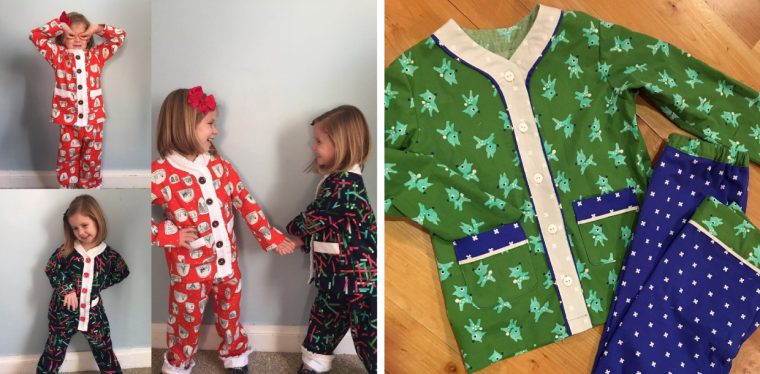 The Lisette for Butterick B6296 pattern are classic women's PJs. The pattern includes four views: two tops and two bottoms with lots of details. Head this way to read all about the pair Liesl sewed for herself.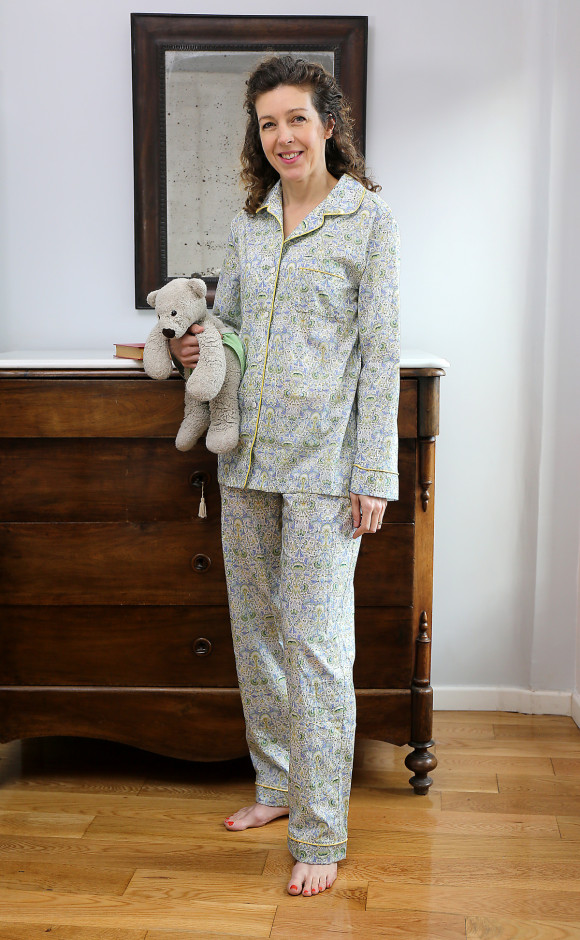 We also have several patterns that can easily be turned into pajamas.
Use the School Bus T-shirt and Playtime Leggings with added cuffs by using our How to Add Cuffs to Knit Patterns to Make Pajamas. You could also use the Field Trip Raglan T-shirt and Lullaby Layette Pants patterns for this, too. Keep in mind that with your leftover fabric scraps you can sew a matching Pajama Storage Bag using the Drawstring Bag pattern from the Little Things to Sew book. It wraps up the pajamas as a gift bag and then is used as a reusable storage bag.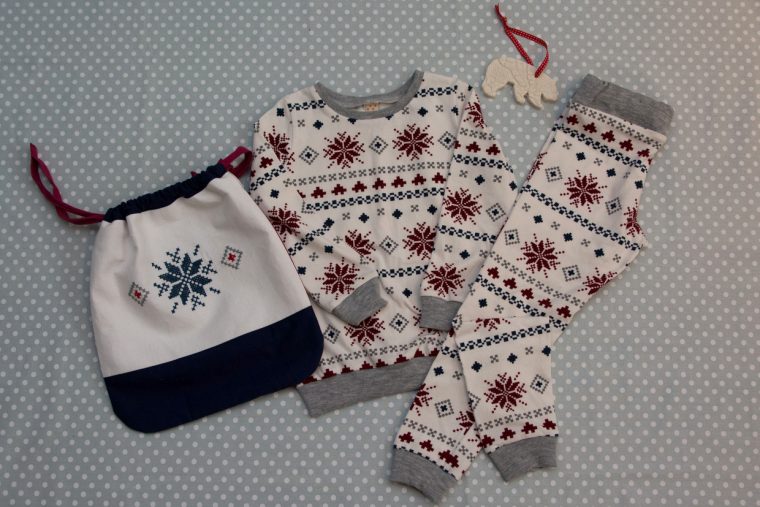 Use the Hopscotch Top and the Nature Walk Pants for knit pajamas. You can make a lettuce hem for the pants to give them a little frill, there are two different ways: with a serger or with a sewing machine. And keep in mind that the Hopscotch Dress could be made as a knit nightgown.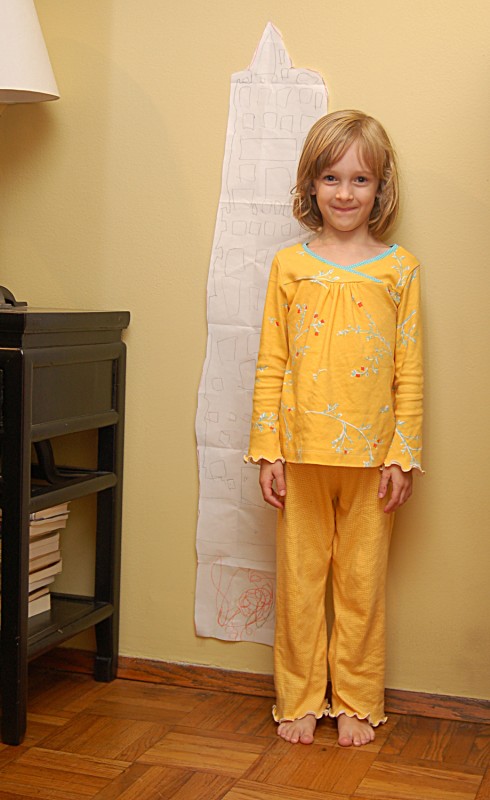 Now the question becomes: what do you make your holiday pajamas out of? Check out the new holiday fabrics at your favorite fabric stores. Look for quilting cottons, flannels and knits. There are so many different possible themes, including, but not limited to: winter wonderland, winter animals, stars, plaids, silver and gold. Here are some that caught my eye.
With these Nutcracker themed fabrics children will have sugar plum fairies dancing in their heads.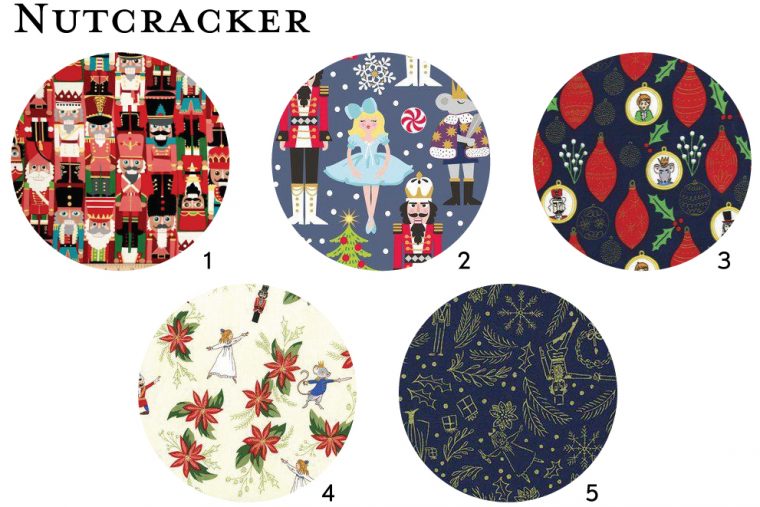 Noel by Cotton and Steel is a very popular fabric collection. Their prints include winter sweaters, snowmen and snowflakes.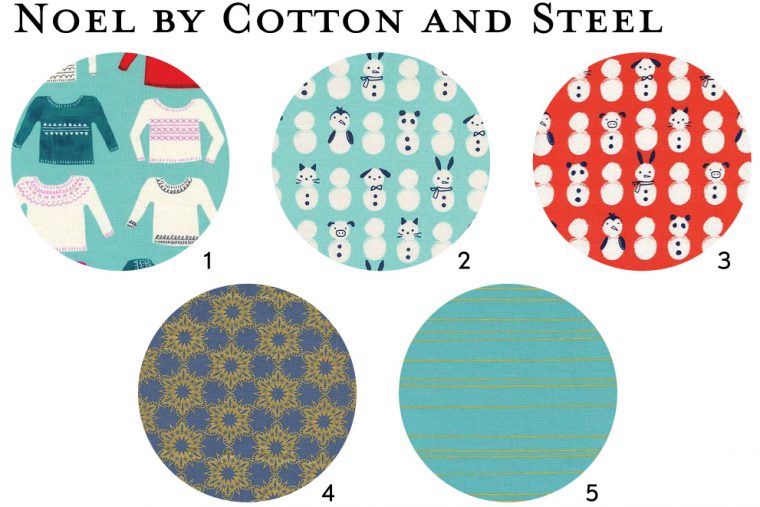 Here are some popular holiday symbols including jingle bells and peppermint candies.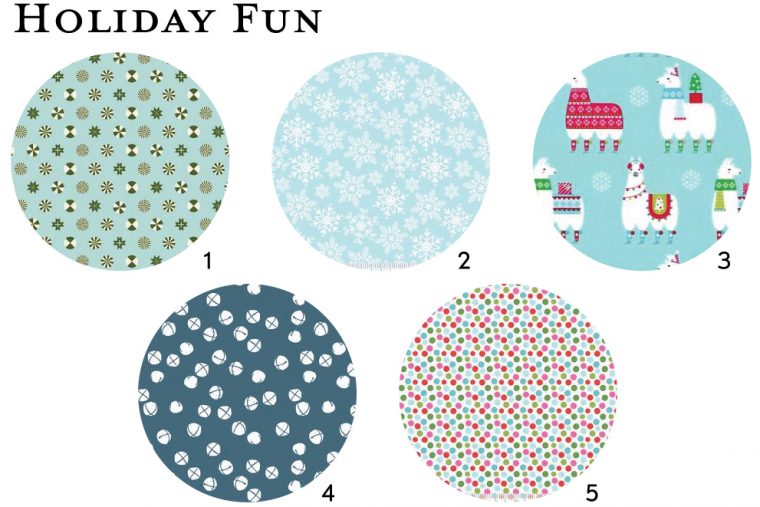 What can I say, Christmas brings out the Scandinavian in me, so I love these fabrics for the holiday season.