You may have been in denial about the rapid approach of Christmas, but now that mid-November is upon us, it is probably time to stop procrastinating. If you're in this position, these cute and easy patterns might help to get you in the mood! We have lots of ideas for you that include pajamas for boy, girls and women.
Keep in mind that with your leftover fabric scraps you can sew a matching Pajama Storage Bag using the Drawstring Bag pattern from the Little Things to Sew book. It wraps up the pajamas as a gift bag and then is used as a reusable storage bag.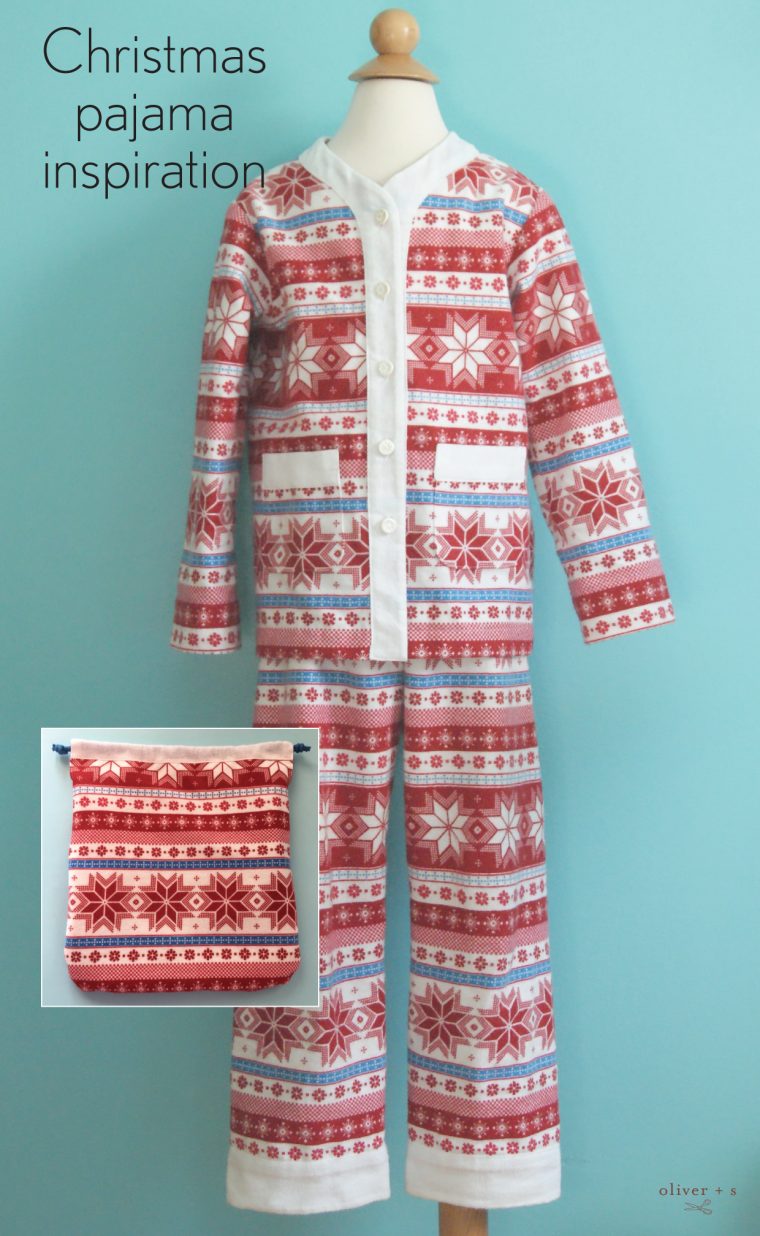 Christmas pajama sewing starts with Oliver + S pajama sewing patterns. We have three of them that are specifically for pajamas.
The Sleepover Pajamas pattern is great for both girls and boys, especially with those cute ruffles added for the girls! Here's a fantastic example of a boy version made by Kelly from Handmade Boy.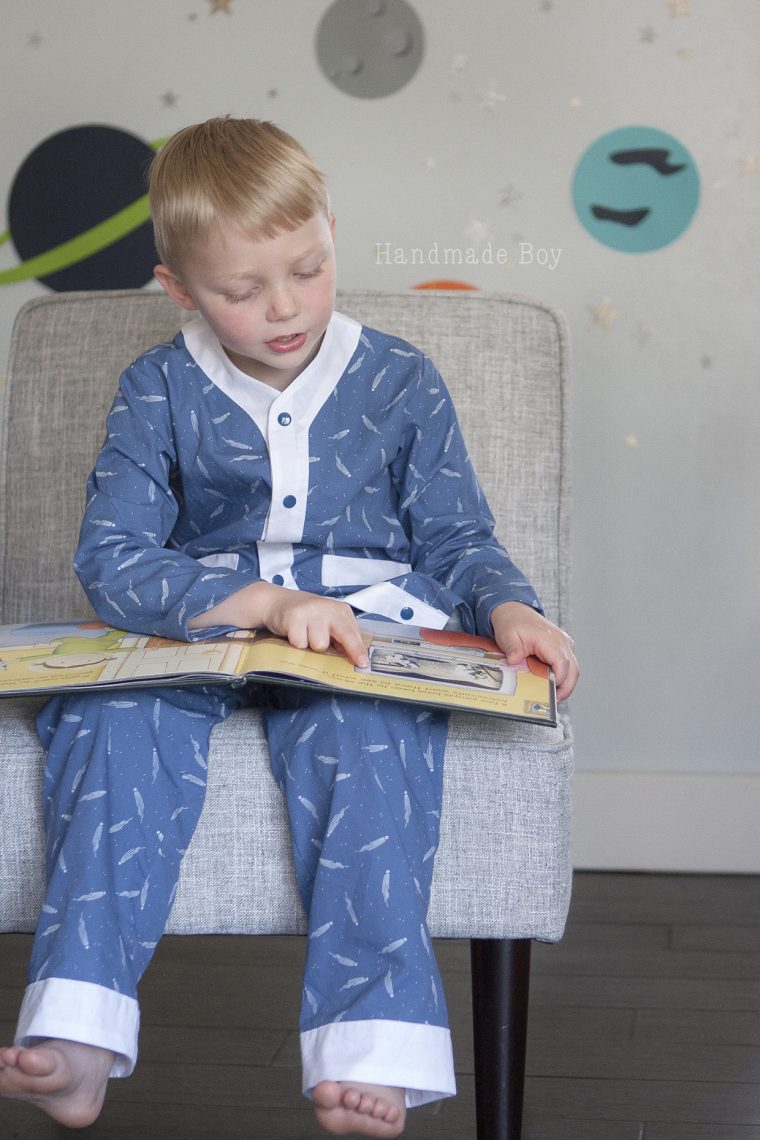 The Bedtime Story Pajamas pattern is a quick and easy kimono-style pattern (no buttons or buttonholes!) that can be sewn from woven or knit fabrics. And since these are Bedtime Story Pajamas, why not include a children's book along with it?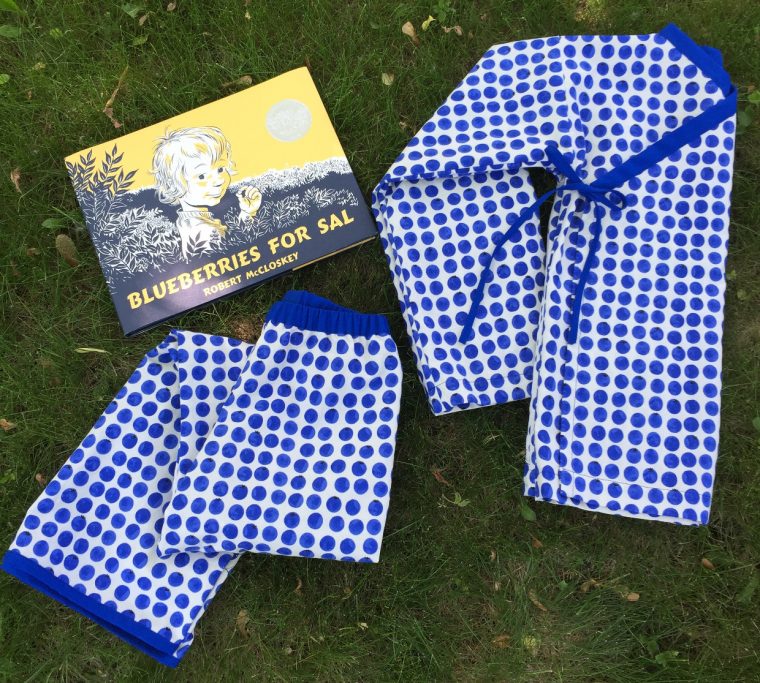 The Lisette for Butterick B6296 pattern are classic women's PJs. The pattern includes four views: two tops and two bottoms with lots of details. Head this way to read all about the pair Liesl sewed for herself.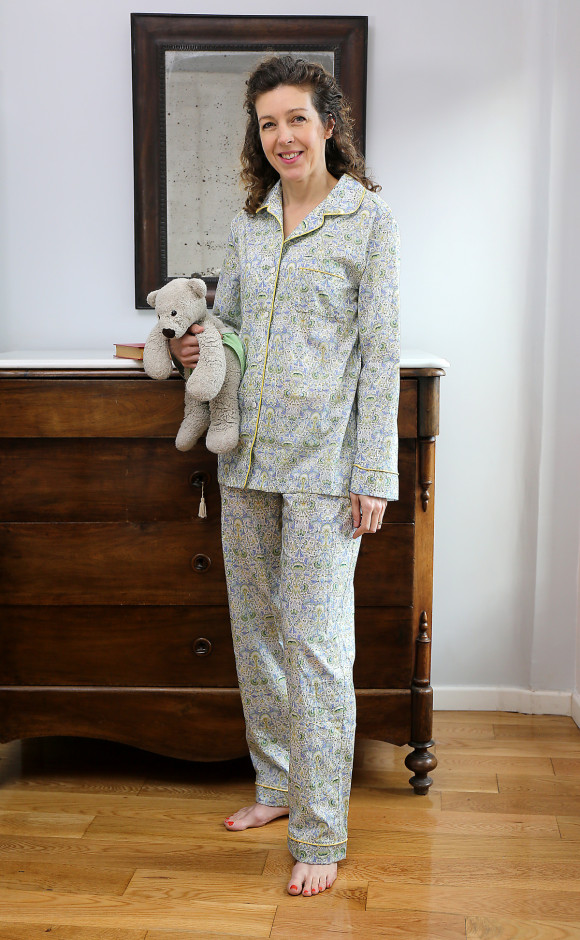 We also have several patterns that can easily be turned into pajamas.
Use the School Bus T-shirt and Playtime Leggings with added cuffs by using our How to Add Cuffs to Knit Patterns. Keep in mind that the Field Trip Raglan T-shirt and Lullaby Layette Pants could be used, too.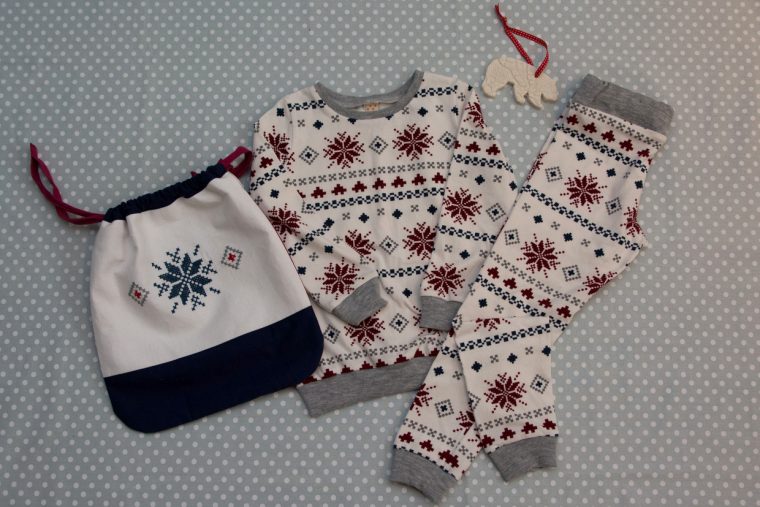 These Sandbox Pants were made into Christmas pajama pants in Cotton and Steel Christmas fabric.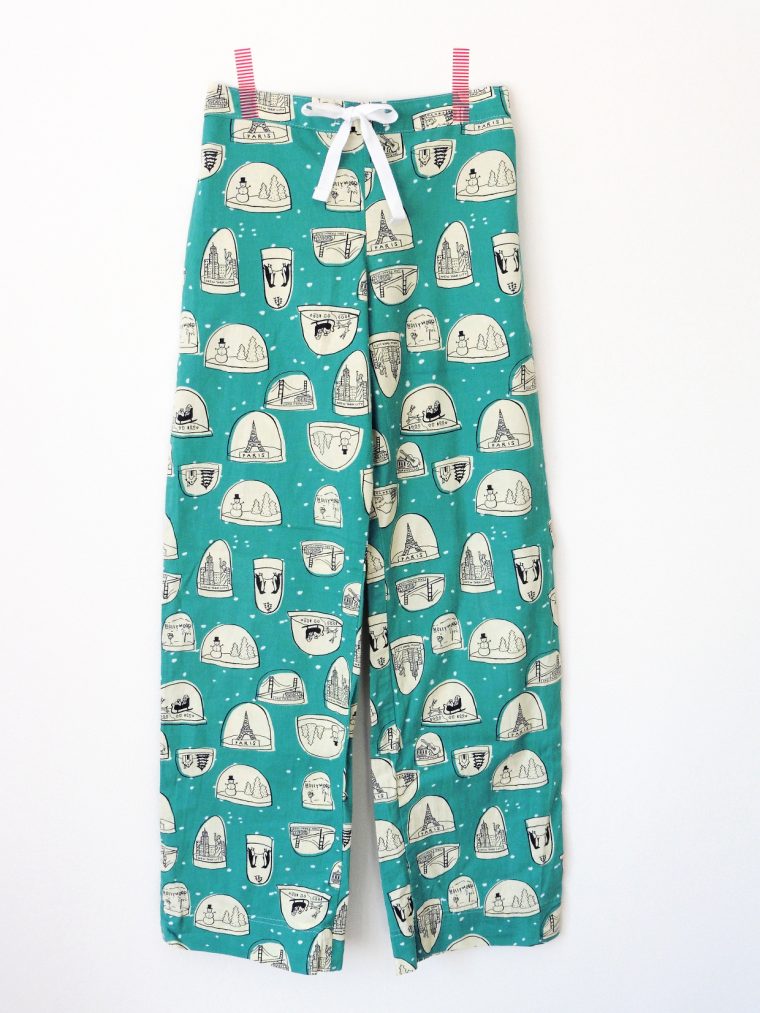 Here are a couple of ideas for using Playtime Tunic + Leggings. This first example is for knit pajamas where snaps were used for the back closure.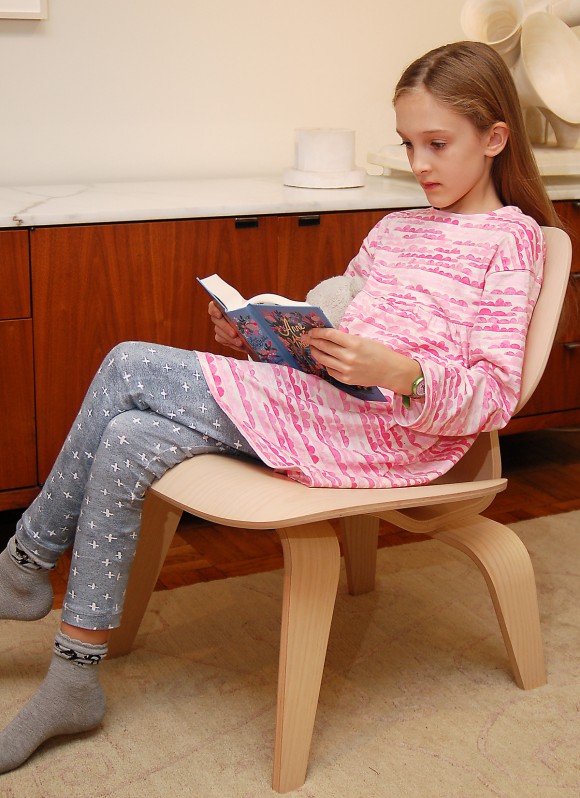 The second example is for a baby. The skirt was lengthened and elastic was added in the hem.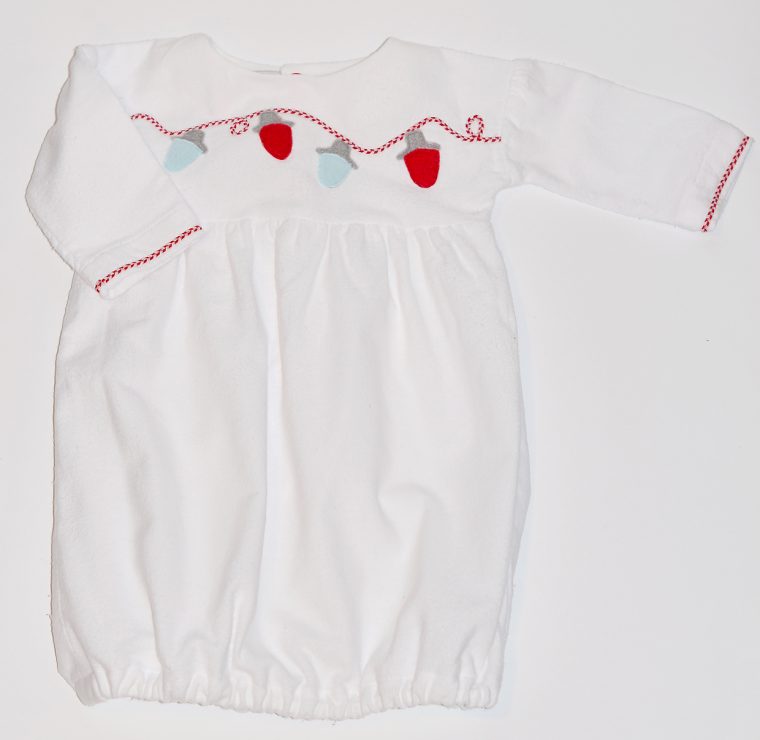 The Class Picnic Blouse can be turned into a night gown.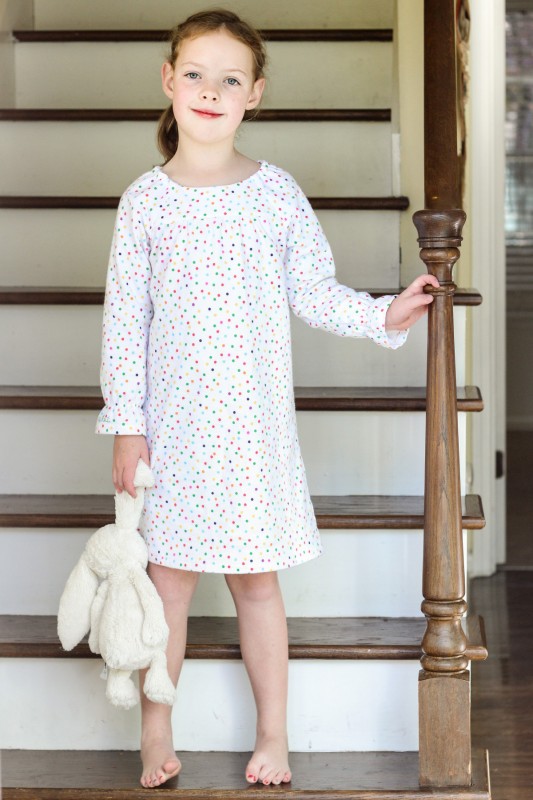 How sweet is this to have "sweet dreams" hand embroidered on the sleeve cuffs?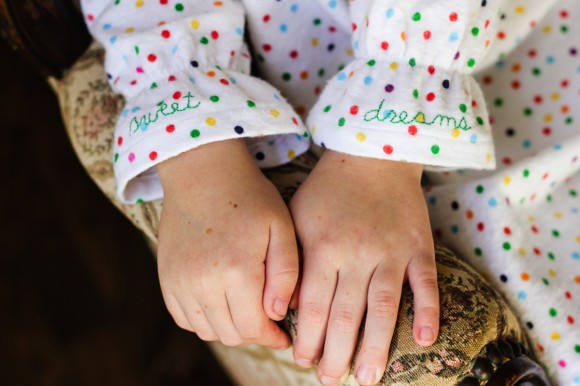 Here is another one paired with some Playtime Leggings.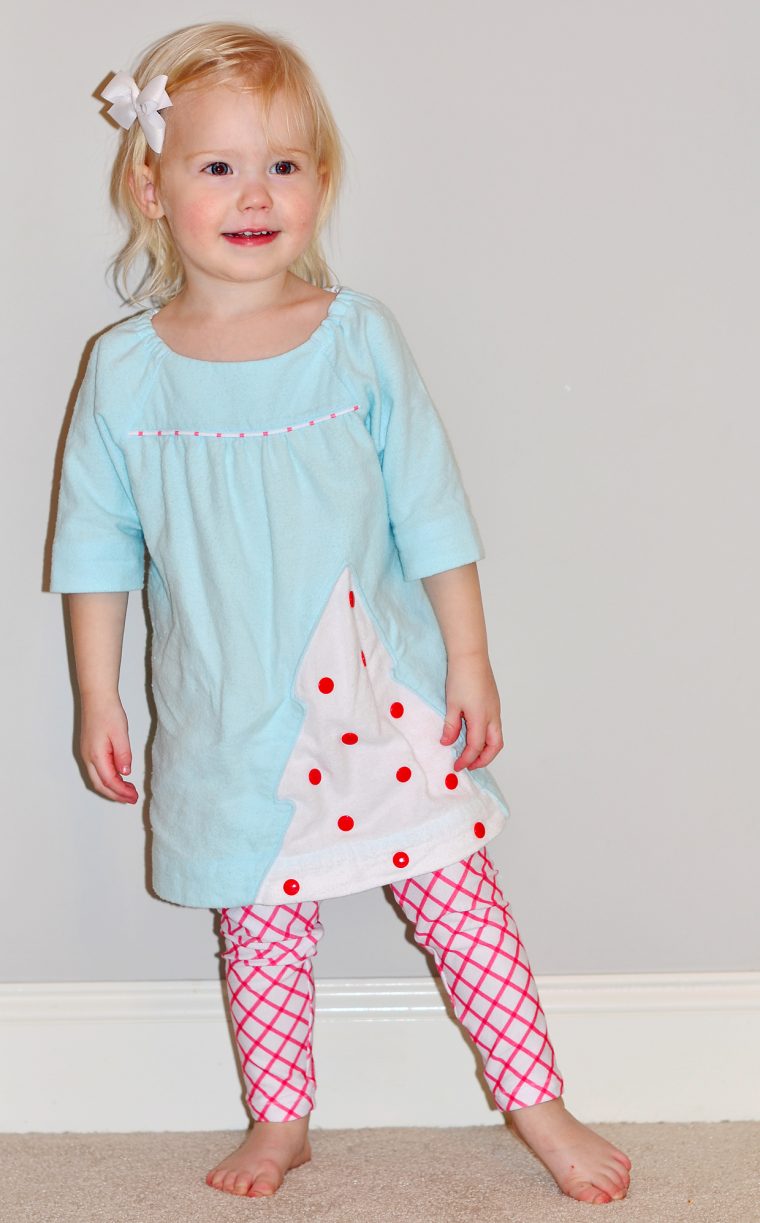 Here is a nightgown using the Hide-and-Seek dress pattern.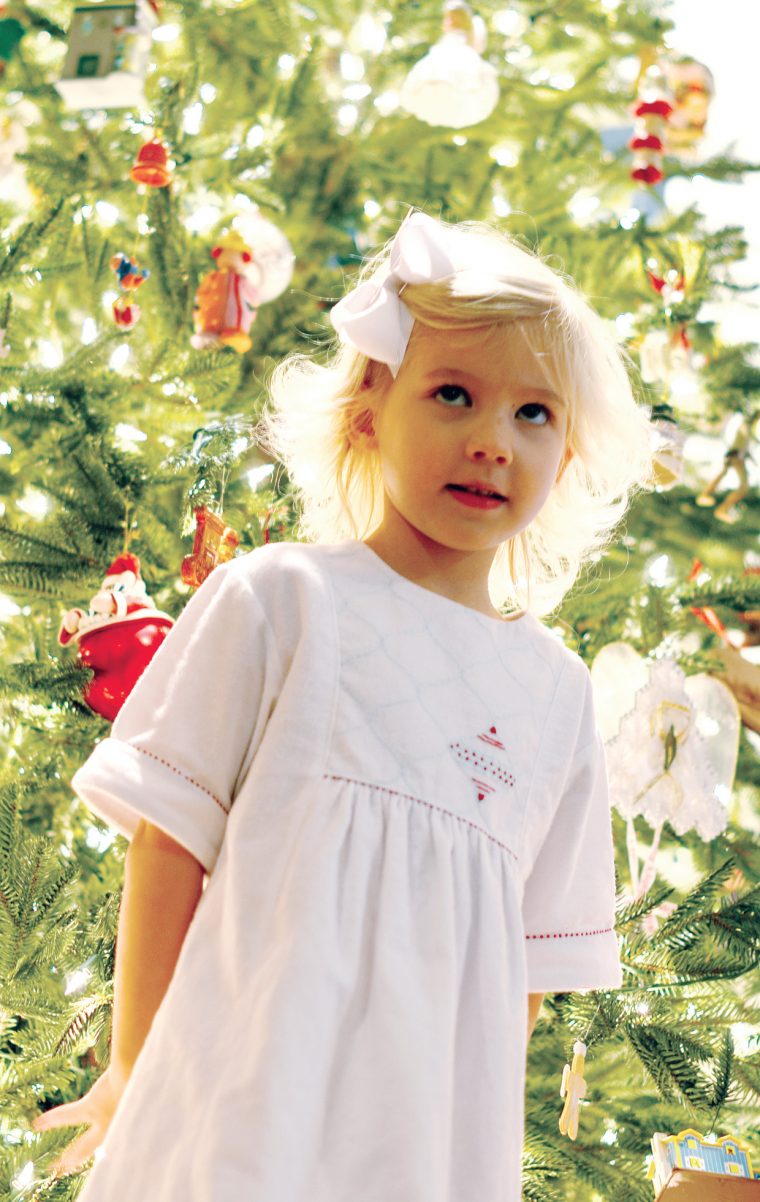 Use the Hopscotch Top and the Nature Walk Pants for knit pajamas. You can make a lettuce hem for the pants to give them a little frill, there are two different ways: with a serger or with a sewing machine. And keep in mind that the Hopscotch Dress could be made as a knit nightgown.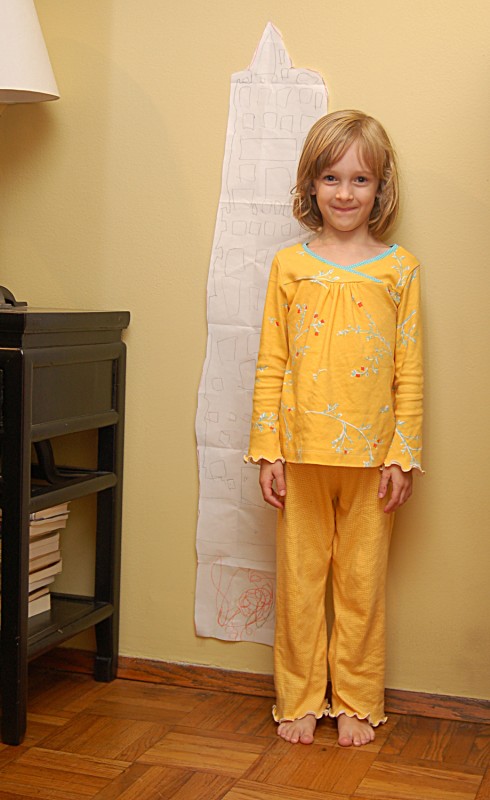 If you enjoyed this post you might want to click on these links: