We've gone through all the wonderful applications we received, and are delighted to introduce the new Advisors Circle. You'll see some familiar faces as well as six new ones. Thank you to everyone who applied; we wish we could have chosen more of you!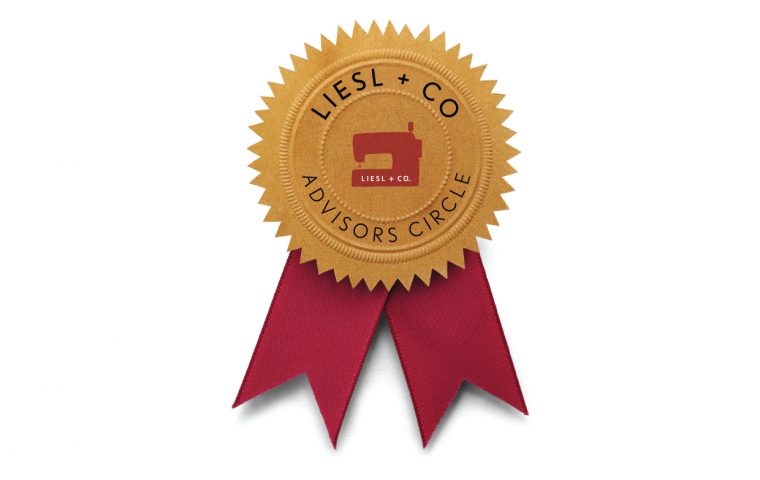 One of our favorite things to do here on the blog is to feature you, our community. You consistently blow us away with your creativity and your skills. So if you've got an idea for a contribution, please don't hesitate to get in touch. You can post your photos and ideas in our private Facebook groups (Liesl + Co. Friends or Oliver + S Friends). Email us at askme@oliverands.com with suggestions or blog ideas, especially if you'd like to contribute a post!
You can also follow us on Instagram (@oliverands and @lieslandco) and tag us there (#oliverands, #lieslandco or #sewlisette). And don't forget our discussion forums. They are an especially useful resource if you have questions about a pattern, since there is an archive of questions and answers. There's also Pinterest and Flickr (Oliver + S, Liesl + Co., and SewLisette, etc.) And don't forget to sign up for our newsletter (you can also choose to have blog posts emailed directly to you). We would love to hear from you and want to include anyone who wants to be more involved here. Like they say, it takes a village!
Now it's time to introduce our new panelists and reintroduce some returning members. We asked each member to write a short introduction, and here they are:
Asmita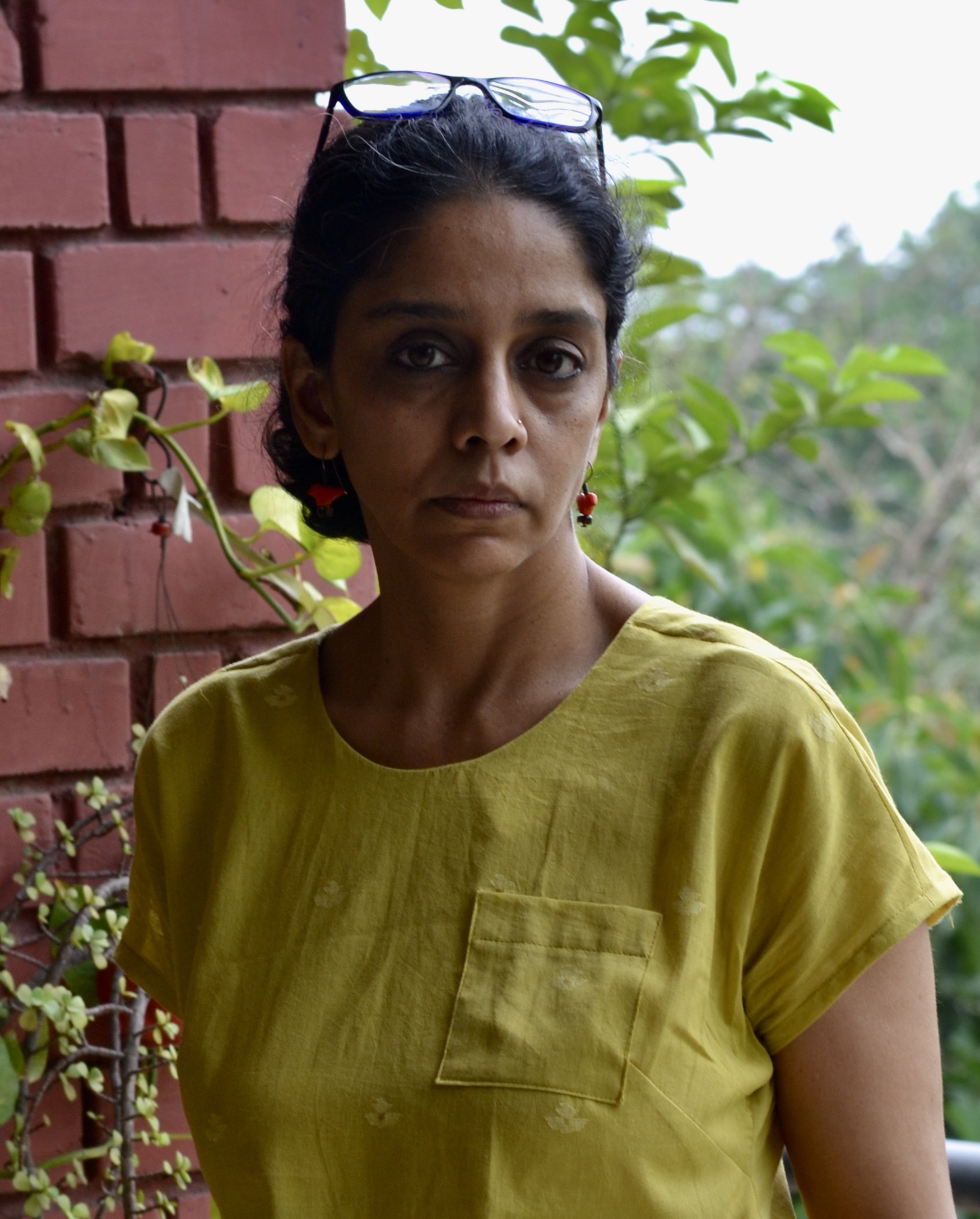 Hello! My name is Asmita. I live in New Delhi, and I am excited to be a part of the Advisors Circle for another year!
During the last decade, I sewed for my two kids, and my go-to patterns were those by Oliver + S. 2021 was when I began to sew for myself. This time too, Liesl's patterns provided a point of entry. In the last year I have made many garments such as the Hollywood Trousers and Geneva V-Neck Blouse that I am proud of and would not have envisioned making earlier. Sewing brings me calm and pleasure. This year, I hope to go deeper into the technical aspects of fitting especially in the shoulder, back and bust area. I learned a lot from the Advisors Circle last year; I am sure this year will be no different! You can read more about my projects here and here.
*****
Dyann
Hello! I'm Dyann and I'm very excited to be joining the Advisors Circle. I live in the beautiful mountains of Asheville, NC, where I am a working ceramic artist.
My mom taught me how to sew when I was quite young on an old green Elna machine which felt like magic. I mainly sew clothes for myself and button-up shirts for my husband. I enjoy sewing clothes for occasions. In college I was a music major and loved making dresses for recitals and concerts. I think I was as equally invested in what I was going to sew and wear as I was in what I was performing! My husband is also a musician and I use his performances as reasons to sew up new fancy shirts for him.
I also enjoy hand embroidery and block printing on fabric. It's been fun to incorporate these into my sewing projects. I anticipate more of that in my future.
You can find my sewing and knitting pursuits on Instagram here.
*****
Erica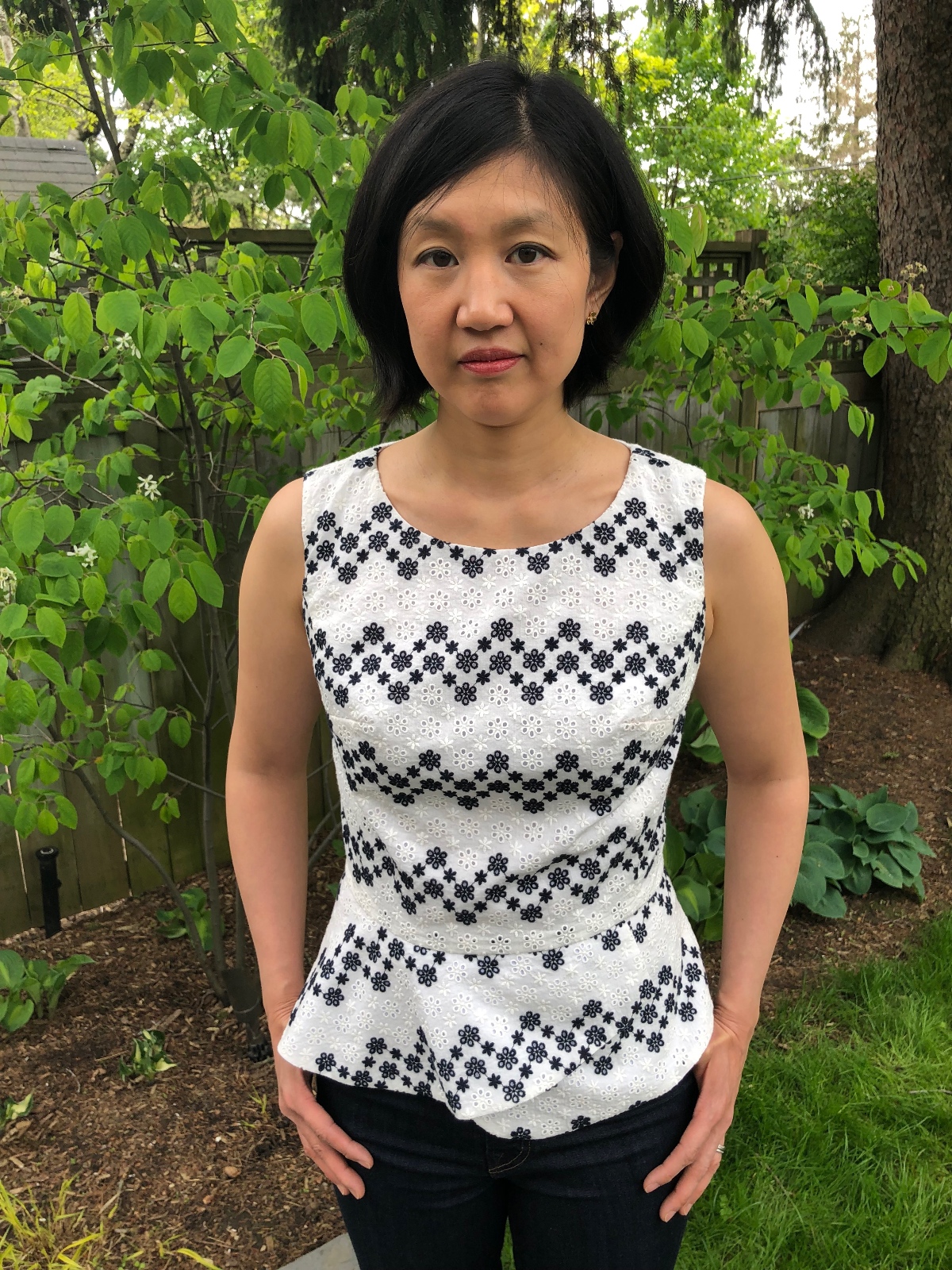 I am delighted to continue in the Advisors Circle for another year. It has been a joy to get a sneak preview of patterns before they are released and to brainstorm ways to alter and hack them with the other advisors.
For years I had lost my sew-jo, but when I discovered Oliver + S children's patterns when my now-teenager was a baby, the adorable yet classic styles reinvigorated my desire to be a hobby sewist again. Following Liesl Gibson's famously clear pattern instructions, and then continuing to sew many Liesl + Co. patterns for myself over the years, has given me the confidence to sew almost any garment on my own. My own wardrobe is not entirely me-made, but I find myself wearing a me-made garment almost daily. In the coming year, I hope to do more pattern mashing of new and older patterns.
*****
Kathy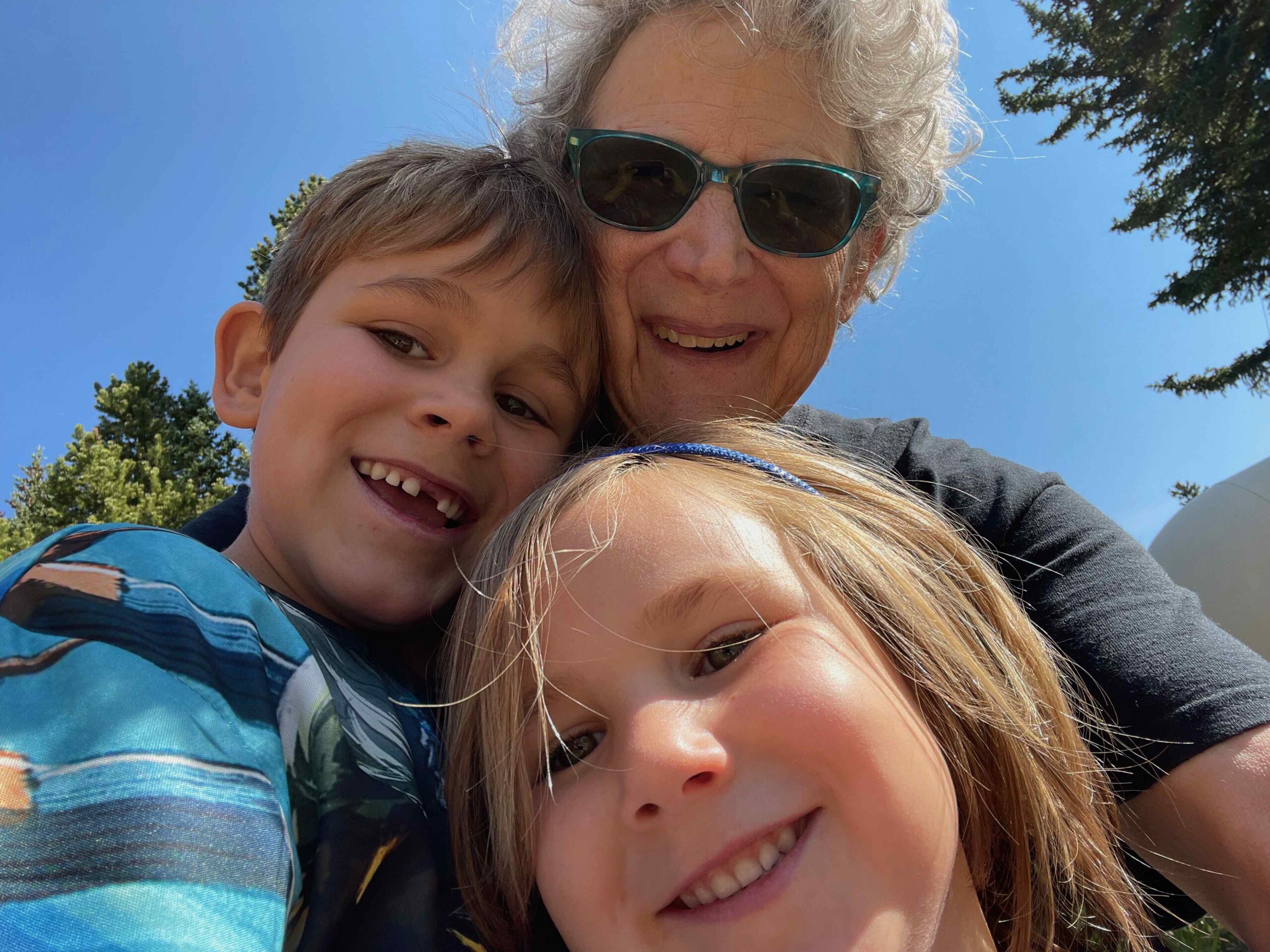 I'm Kathy, a retired scientist living in beautiful Flagstaff, AZ. I see sewing as a geometric puzzle: You start with a two-dimensional piece of fabric and finish with something that fits a three-dimensional body. It's just plain fun. Most of my sewing is for my grandchildren, a five-year-old girl and an eight-year-old boy, and occasionally for my grown daughters.
However, increasingly I enjoy sewing for myself. Although I've been sewing on and off since I took an entire (mandatory) year of sewing in the seventh grade, I still need a lot more skills, particularly in the area of fitting. I love Liesl's patterns because of the detailed instructions that actually make sense, and I learn new skills with virtually every pattern. Imagine being in your sixties and FINALLY learning to put in an invisible zipper correctly!
*****
Lorena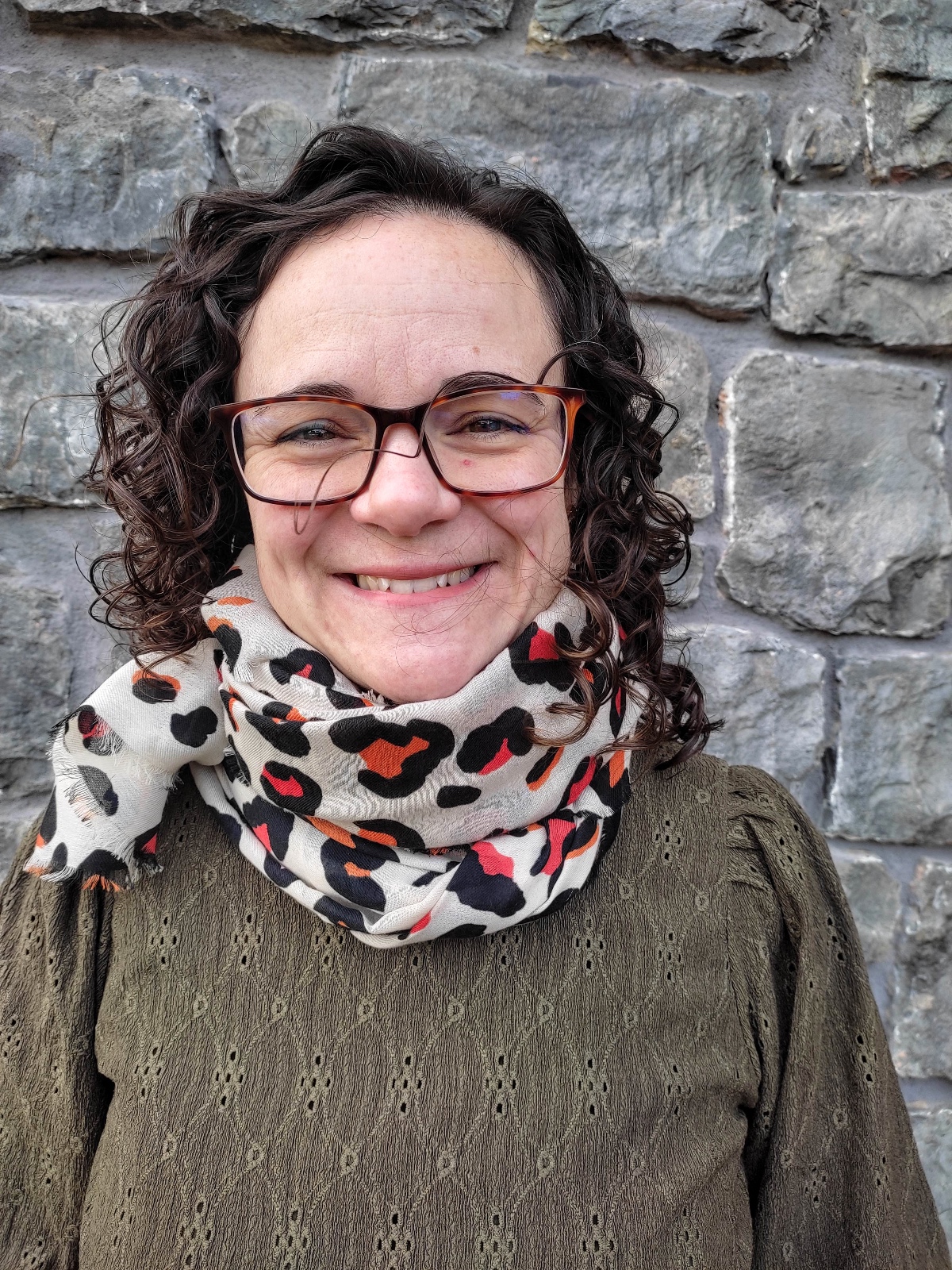 Hi there I am Lorena, I am Spanish and live in Zaragoza, Spain with my family. I like sewing and have been doing it on and off forever. My granny was always sewing when I was a kid and I liked it.
I am a maker of all sorts. I like to keep my hands busy and sewing allows me to focus in one thing for a period of time. Getting a piece of clothing at the end is always a bonus. Back in the beginning of 2019, I came back to my sewing machine after a long while and started making my own clothes. Since then I have enjoyed sewing mainly for me, but also my daughter, son and husband, and occasionally for someone else in the family. During the last year, I started to try to get a better fit from the clothes I make with basic adjustments, and I am going to continue with this idea in 2022.
*****
Lyndsey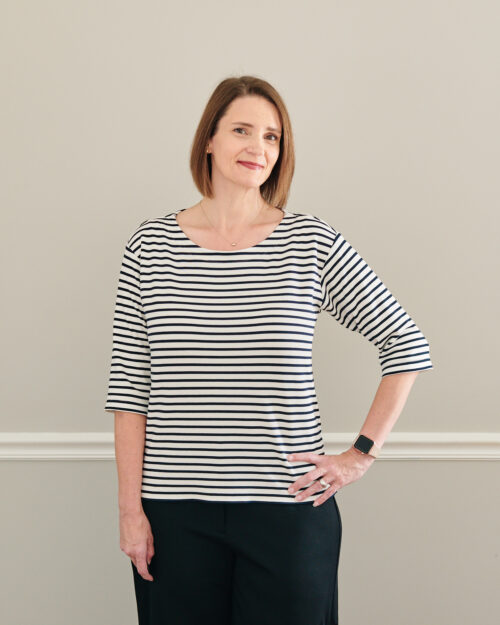 Hello. My name is Lyndsey Stanfill, and I'll be staying on the Advisors Circle this year! I live in Louisville, KY, and you can find me on Instagram @madelouisville. I am a working mom and sewing is how I manage stress and maintain my well-being. I am passionate about sewing clothing for myself, my boys and my friends' little ones.
I really love the technical side of garment sewing and learning new construction techniques. I have been sewing Oliver + S patterns for over nine years, and I have learned so much from sewing these patterns. In 2015, I started curating a small, coordinated capsule wardrobe for myself. In 2021, I made some amazing Liesl + Co. pieces for my wardrobe including: the Fitzroy Blouse, the Yanaka Jacket, the Wynwood Robe, the Verdun Woven T-Shirt, the Marais Knit Dress + Top, the Melville Cardigan, the Maritime Knit Top, the Fira Dress, and the Extra-Sharp Pencil Skirt. My favorite Liesl + Co. pattern is the Maritime! I can't wait to share my 2022 makes with you.
*****
Melanie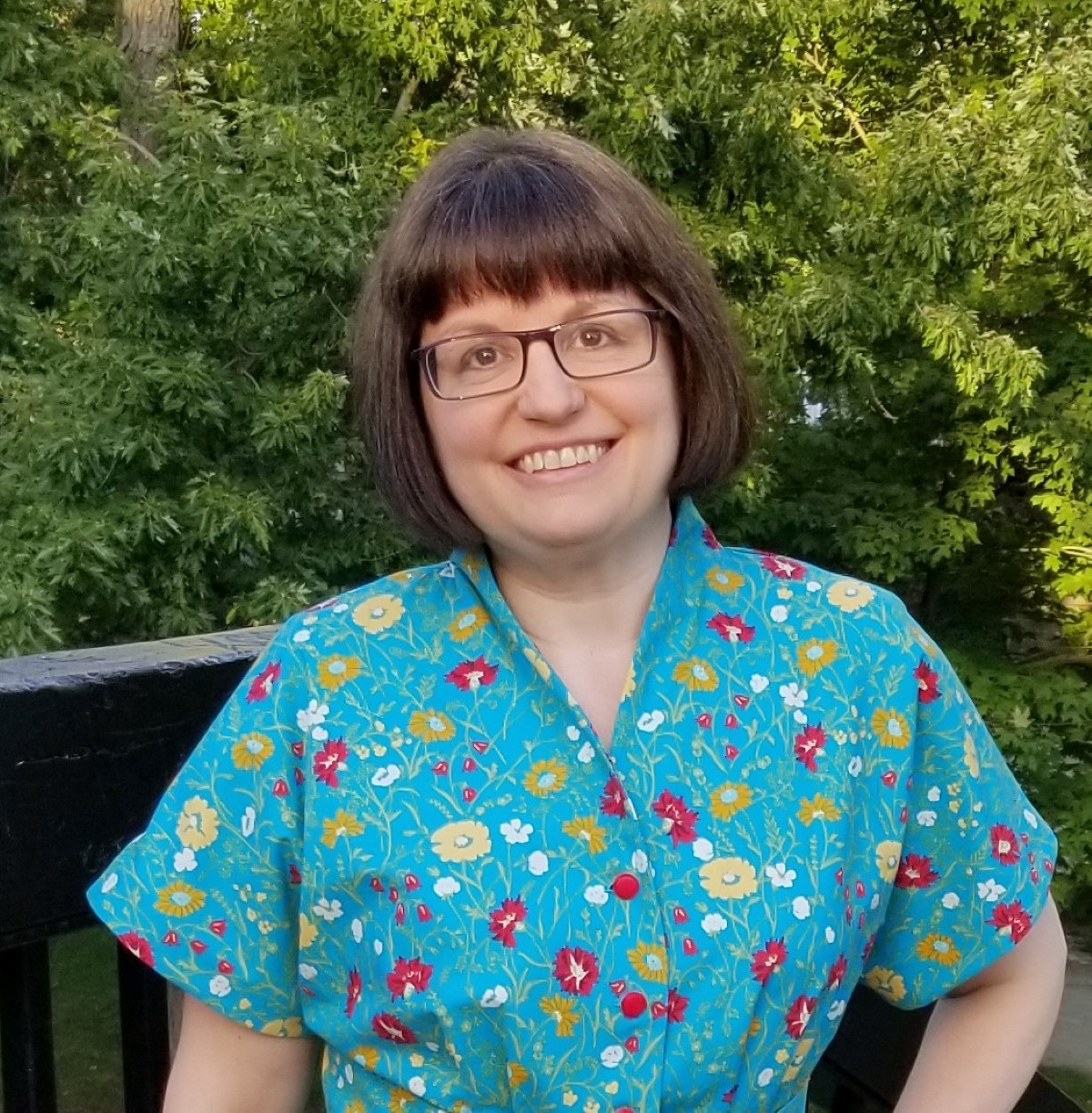 Hello, my name is Melanie, and I'm thrilled to be a part of the Advisors Circle. I'm based in central Canada, where I work as a librarian and am either sewing or reading in all my spare time! I have been sewing for years, mainly for myself, although once in a while I will make something for my husband.
I love to sew with bright colors and prints, so often prefer simpler silhouettes. The Terrace Dress is one of my favorites for this reason. It works so well with prints! Dresses make up the majority of my sewing projects; I love a quick one piece outfit. I've recently focused on wardrobe planning, though, so have been taking on more involved projects. I've just completed my first blazer and plan to tackle other, more complex patterns too.
You can find me at my blog FollowingTheThread.ca or at Instagram as @SewMelwyk.
*****
Mire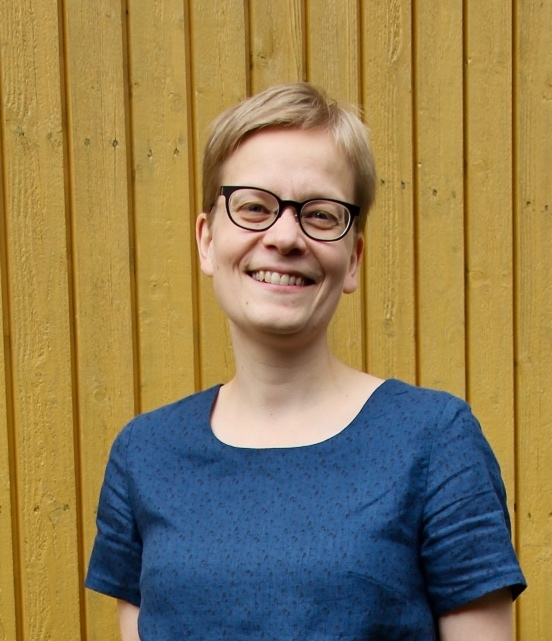 Hi! My name is Mire. I started sewing when I was young and sewed clothes for myself. When my daughters were born I loved sewing dresses for them. My daughters don't like to wear dresses anymore, but I still sew clothes for them and myself.
I love a good sewing challenge and I like to try new construction techniques. I also love topstitching. One of my favorite Liesl + Co. pattern is the Verdun Woven T-Shirt. Last summer I sewed five Verduns (one for my mum, one for my friend and three for myself.) The Yanaka Jacket is also one of my favorites. It is an elegant jacket that I wear very often.
*****
Neha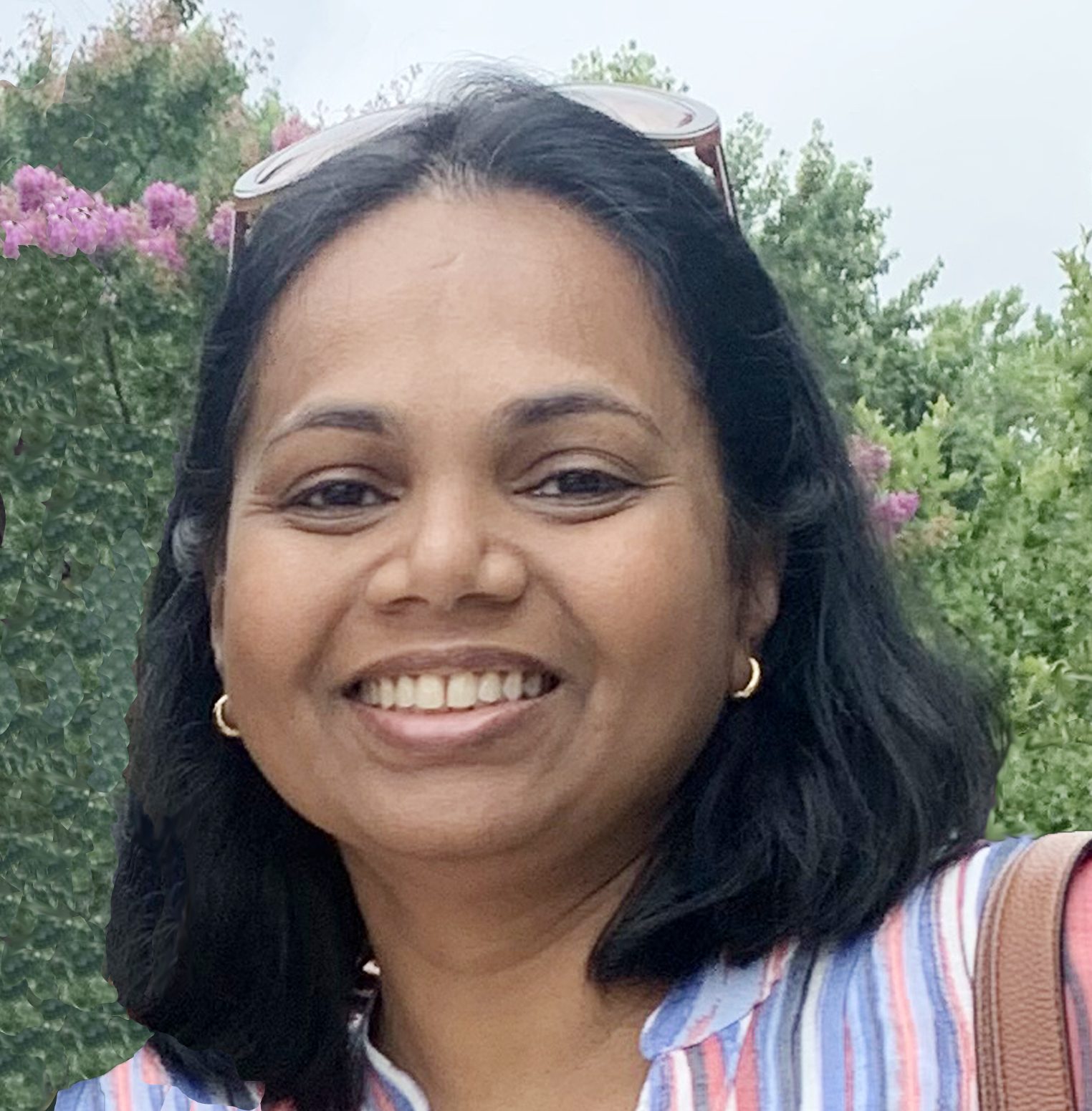 Hello! My name is Neha, and I am excited to be part of the Advisors Circle. I currently reside in central Virginia with my husband and twin children. I learned to sew by making clothes for the twins not too long after they were born, and haven't stopped since. Much of their handmade wardrobe are Oliver + S patterns. I feel very fortunate that both my children have such genuine joy and excitement about what I make for them, and that can be quite the boost! Ever since preschool, they have always worn an Oliver+S pattern for their first day of school, and it's now become a bit of a sewing tradition for me. As my sewing skills have improved, I've started to venture into making clothes for myself, and have been enjoying the whole process of understanding fit and drape, while also learning new construction techniques.
In addition to garment sewing, I enjoy all manner of making, especially quilting, knitting, cross-stitch and culinary efforts, and am always up for learning new things. I document much of my making journey here.
*****
Sharon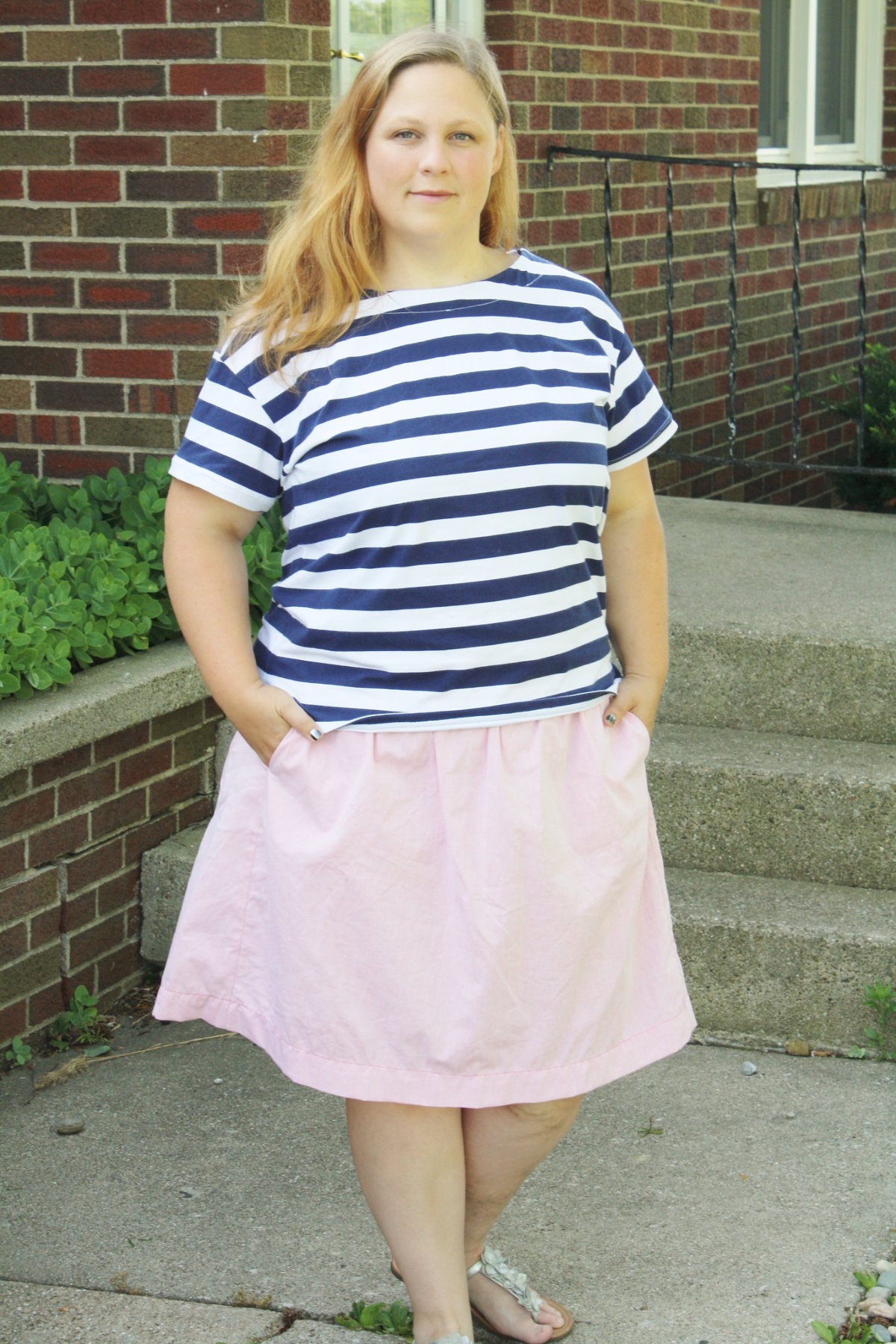 Hello! I am so honored to be able to be on the Advisors Circle again this year. After sewing for myself for 12 years, I am wanting to push my sewing skills and try some new techniques.
I love how Liesl's pattern are perfect for expanding my sewing skills. I am also blessed with a preteen daughter for whom I am excited to be able to make women's patterns. I am looking forward to seeing what this year brings!
*****
Virginia
My name is Virginia and I live in Tasmania, Australia. My mother taught me how to sew not long after my son was born. Then I discovered Oliver + S patterns. Each pattern was like a sewing class and I learned so much. I have made many items of clothing using these wonderful patterns.
Now that my children are older, I have started sewing more for myself in the last three years. I love a quick, easy sew, but my favorites are the more detailed patterns, such as a button-up shirt or blouse. This year I am aiming to sew all my own wardrobe staples and push myself out of my comfort zone to tackle more complicated patterns such trousers/jeans, coats/jackets and a fitted dress. I am very excited to be a part of the Liesl + Co. Advisors Circle and I can't wait to share my sewing with you all.