Today the focus is on sleeves. These tutorials will help inspire you to change things up a bit and have fun with sleeves.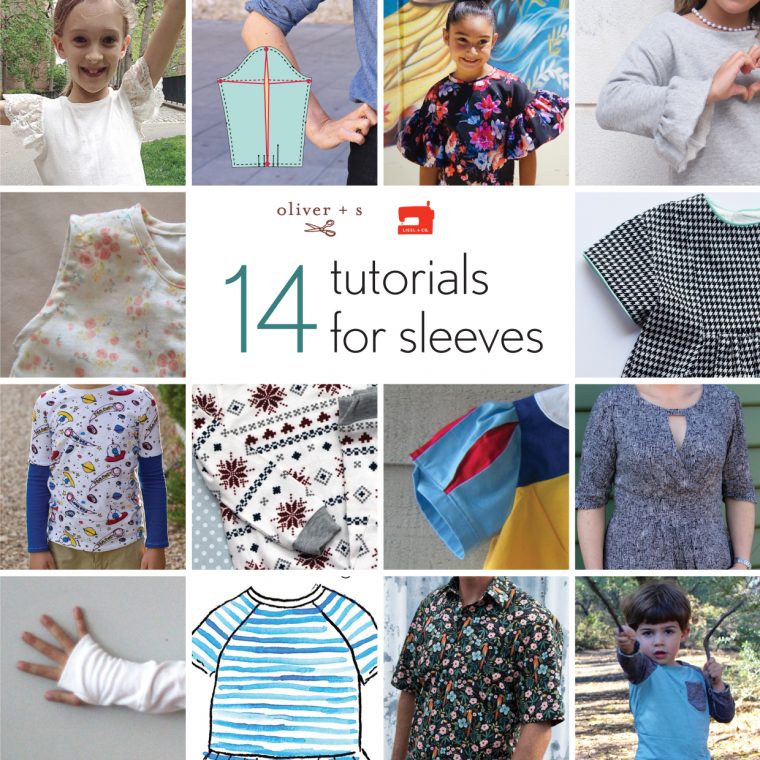 Let me introduce you to fourteen sleeve tutorials that have appeared on the blog in the past. You're sure to find some inspiration here today!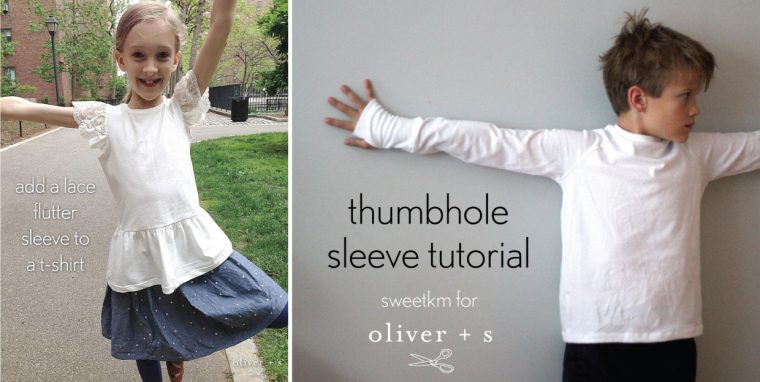 This has been a well received post. You'll find an easy tutorial for adding a lace flutter sleeve to our School Bus T-shirt pattern.
Learn how to add thumbhole cuffs to the Oliver + S Field Trip Raglan or School Bus T-shirt (as well as the Liesl + Co. Metro T-shirt).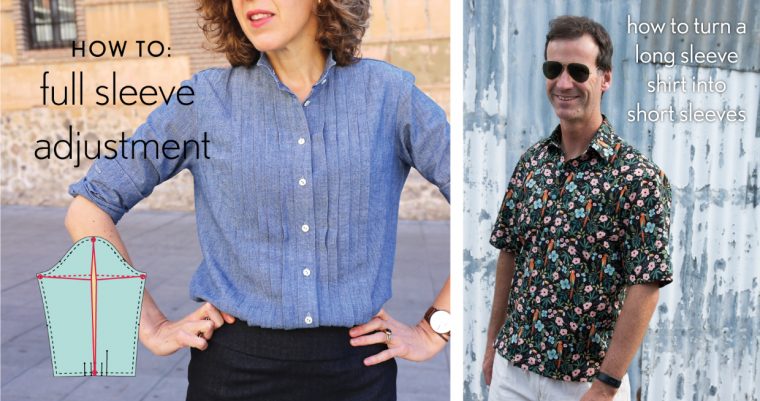 3) How to do a Full Sleeve Adjustment
Have you ever found when you are sewing for yourself that a sleeve is a little too tight for your arm or for your fit preference? If so, this is a tutorial for you. Liesl demonstrates how to alter the sleeve pattern piece to add some extra room or to make it narrower.
4) How to Turn a Long Sleeve Shirt into Short Sleeves
Here is a tutorial on how to turn a long sleeve shirt into short sleeves.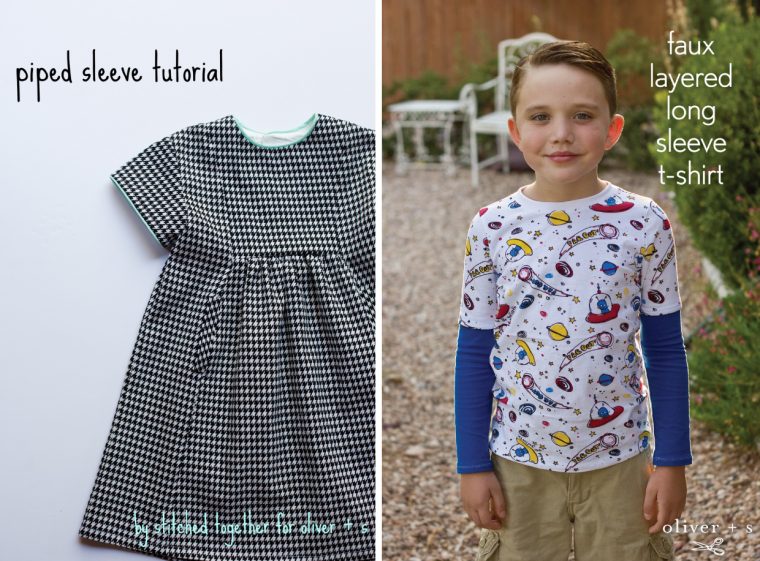 5) How to add Piping (or trim) to a Sleeve
This is an interesting tutorial on how to add piping or trim to any sleeve.
6) Faux Layered Long Sleeve T-shirt
With just a few quick and easy steps you can create a faux layered long sleeve t-shirt using the Oliver + S School Bus T-shirt pattern.
7) How to add Ruffled Sleeves to a T-shirt
Here is a tutorial on how to add ruffled sleeves to a t-shirt. Have fun with these sleeves and make a statement.
8) Lisette B6168 Gathered Long Sleeve
This is a nice micro modification on how to make a gathered long sleeve on the Lisette for Butterick B6168 fit-and-flare dress.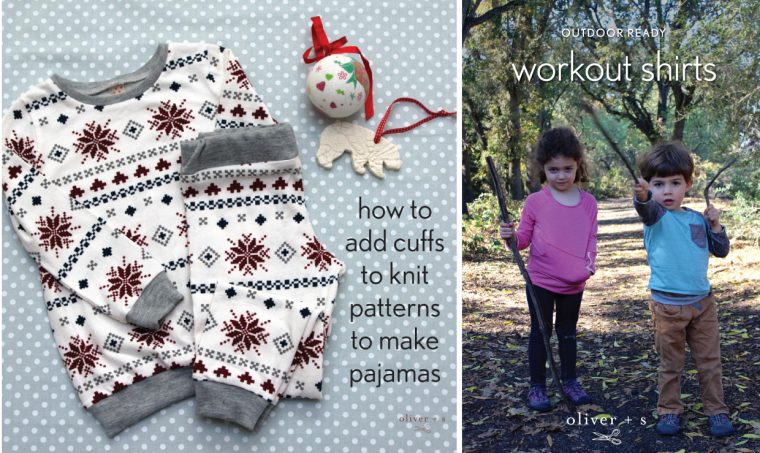 9) How to add Cuffs to Knit Patterns to Make Pajamas
This should inspire you to sew some pajama tops with a tutorial on adding cuffs to knit t-shirt patterns.
10) Outdoor Ready: Workout Shirts
Our blog series, Outdoor Ready, is all about using performance fabrics to make handmade outdoor apparel. Check out the workout shirts with sleeve cuffs that include both a thumb hole and a flap of fabric to fold over the hand like a mitten.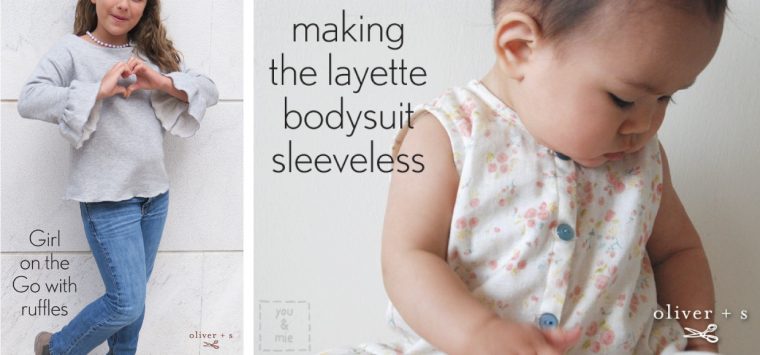 11) Girl on the Go with Ruffles
Learn three different ways to add ruffles to the Oliver + S Girl on the Go Top.
12) Sleeveless Bodysuit Tutorial
Here's a tutorial on how to change the Lullaby Layette bodysuit pattern (or any bodice pattern) into a sleeveless version.

13) Customizing the Raglan: Short Sleeves
It's really easy to shorten the sleeves of the Field Trip Raglan T-shirt sewing pattern. Here's a simple tutorial to help you.
Learn a method for the pleated sleeves on this Snow White dress which used the Puppet Show Dress pattern.