Hello, folks! I'm Lyndsey, here to share my spring sewing plans! With so many things to sew, I like to have a plan to keep me focused. Previously, I've shared plans for a summer capsule and a fall wardrobe from my sons. Planning a capsule is a fun and creative project in itself; even when I know I'm too busy to actually sew, I can still be creative by daydreaming about what I would sew if I had the time!
The new spring patterns are driving my upcoming sewing plans. I loved Liesl's post on the story behind this collection as a wardrobe of coordinating separates. There is something so satisfying about the mixing and matching of a capsule wardrobe. I started sewing capsule collections a few years ago when I realized that many of the beautiful pieces I had sewn didn't coordinate with anything else in my closet. So now, when I sew something, I make sure that I have a least one other piece that will work with my selected pattern and fabric BEFORE I sew it. Are you a planner when it comes to sewing? Or do you prefer to concentrate on one piece at a time?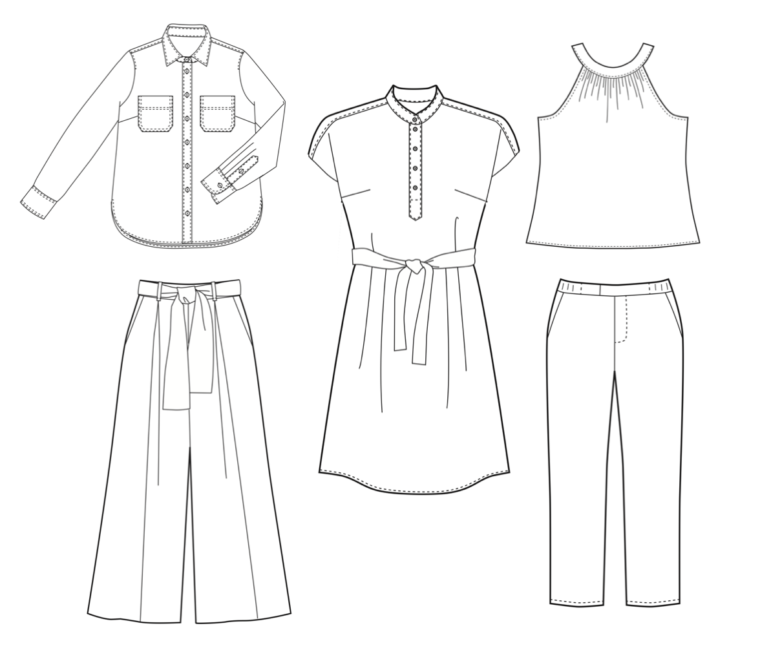 I'm feeling very preppy this spring! I don't have a lot of pink pieces in my closet, but I must say I've been won over by the Barbie-core looks that are so popular right now. For someone who usually sticks to neutrals, this color choice pushes me a little out of my comfort zone, but it is so fun! Luckily, pink coordinates well with green, which IS a color I often use. As I was planning, I made a list of what else I already had in my wardrobe that I could pair with each new make. How do you select fabric for your projects? Do you choose the pattern first or the fabric first?


I've really been leaning into sewing pants this year, so I was excited to see the Cannes Wide-Legged Trousers. Wide-Legged pants have always been my favorite silhouette, so I'm so happy to see this trend return. While browsing for inspiration, I loved the monochromatic look of wide-legged pants paired with a button-down shirt. The Classic Shirt without the chest pockets will work well for this outfit.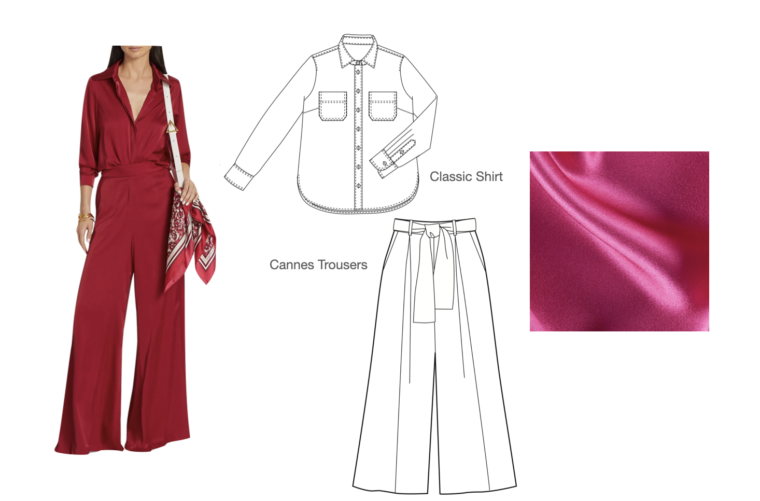 I know that the Santa Rosa pattern will become a Tried-N-True (TNT) pattern for me. I love patterns with cut-on sleeves. I find that Dolman sleeves are easy to fit and easy to sew. I already have a list of about five different versions I want to sew using this pattern, but I decided to start with a dress. For inspiration, I like this shirt dress made from striped cotton shirting. I'm not going to mimic the embroidery on the dress, but I can always add it later if I want to make it over!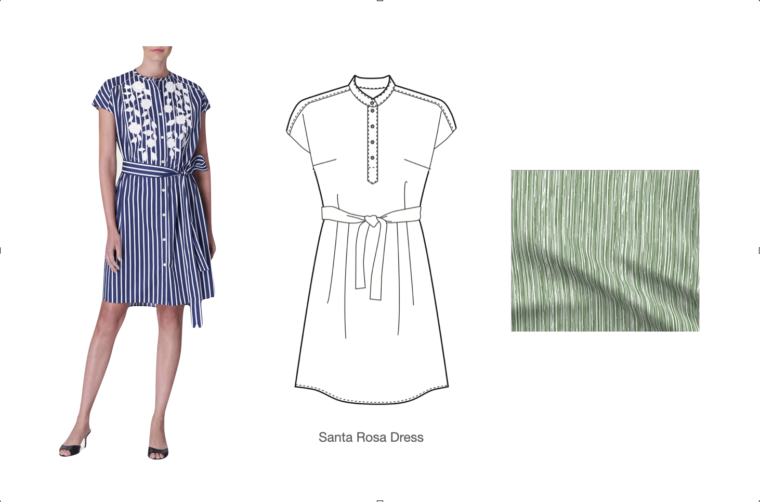 Finally, I love the Sintra Halter Top as an update to the earlier Lisette version. This piece will be versatile, both on its own and as a layer. This style of top will pair well with a pencil skirt, A-line skirt, fitted pants, wide-legged pants–just about everything! For this capsule, I was thinking about spring brunches and parties, a cute floral print paired with white Peckham Trousers.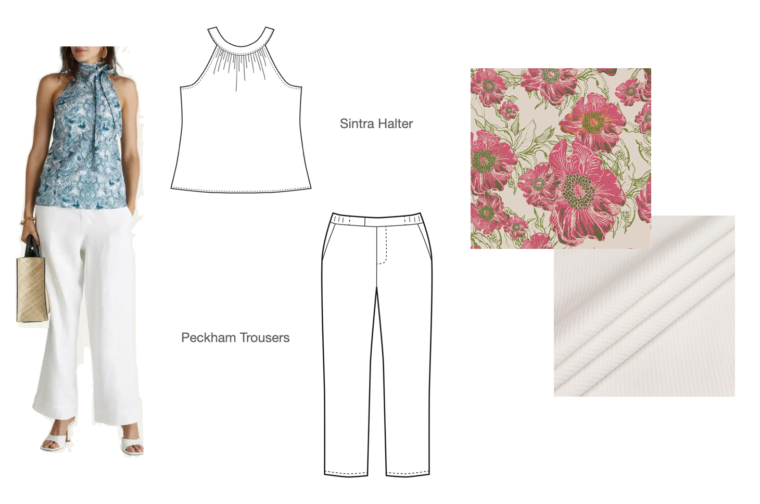 Have you seen the tutorial I wrote on how to make a digital inspiration board? This is the method I use while making my sewing plans to see how everything will coordinate. It doesn't have to be perfect; I'm not looking for perfect illustrations. I'm just using it to get a sense of how things will look together! What are your spring sewing plans? Which of the new patterns are you going to make first?