I'm so pleased to introduce you to the Sintra Halter Top + Dress! This is based on one of my designers for our Lisette line a few years ago. The pattern is long out of print, and I think this particular piece got lost with everything else included in the envelope, so I took this opportunity to re-visit the design and make some improvements, as well as to include cup sizes to help you get a good fit. I added other variations too, like a dress option because I think this is such a great summer style.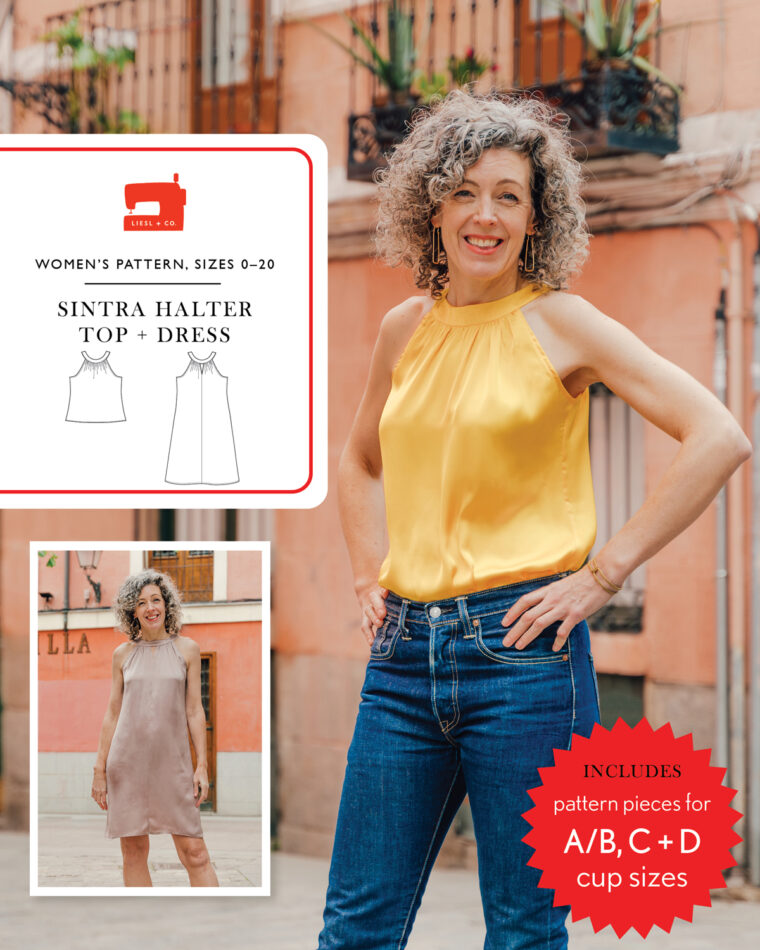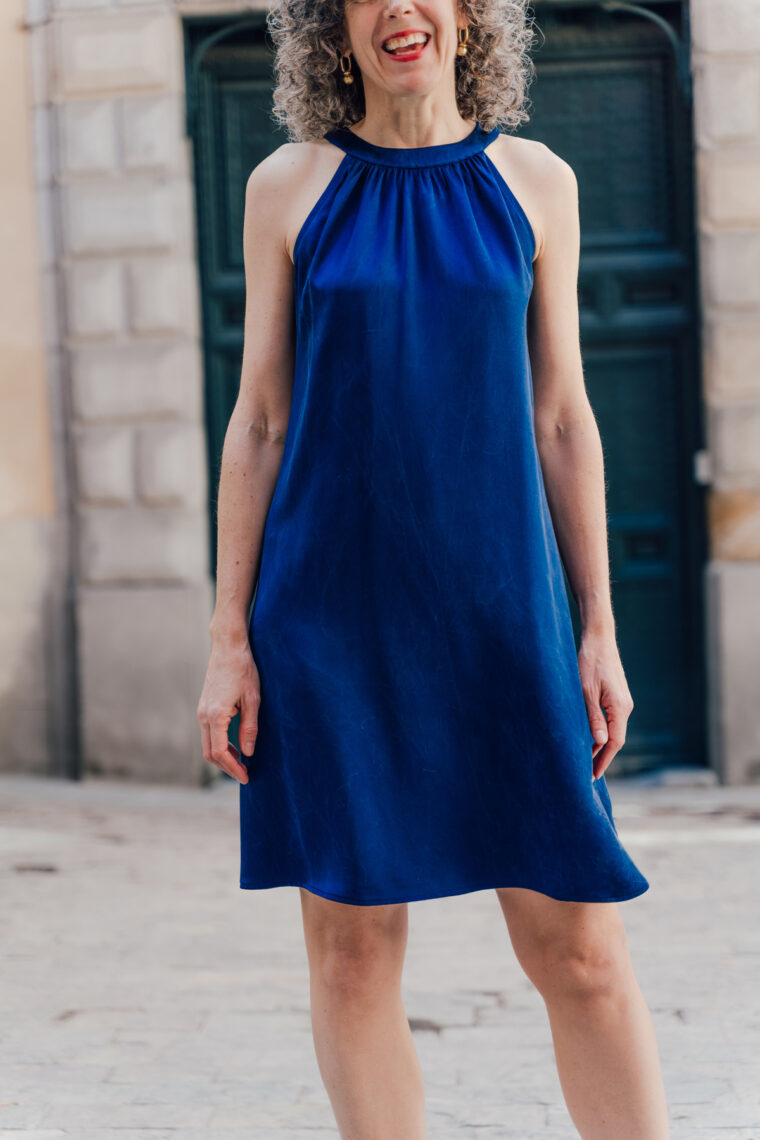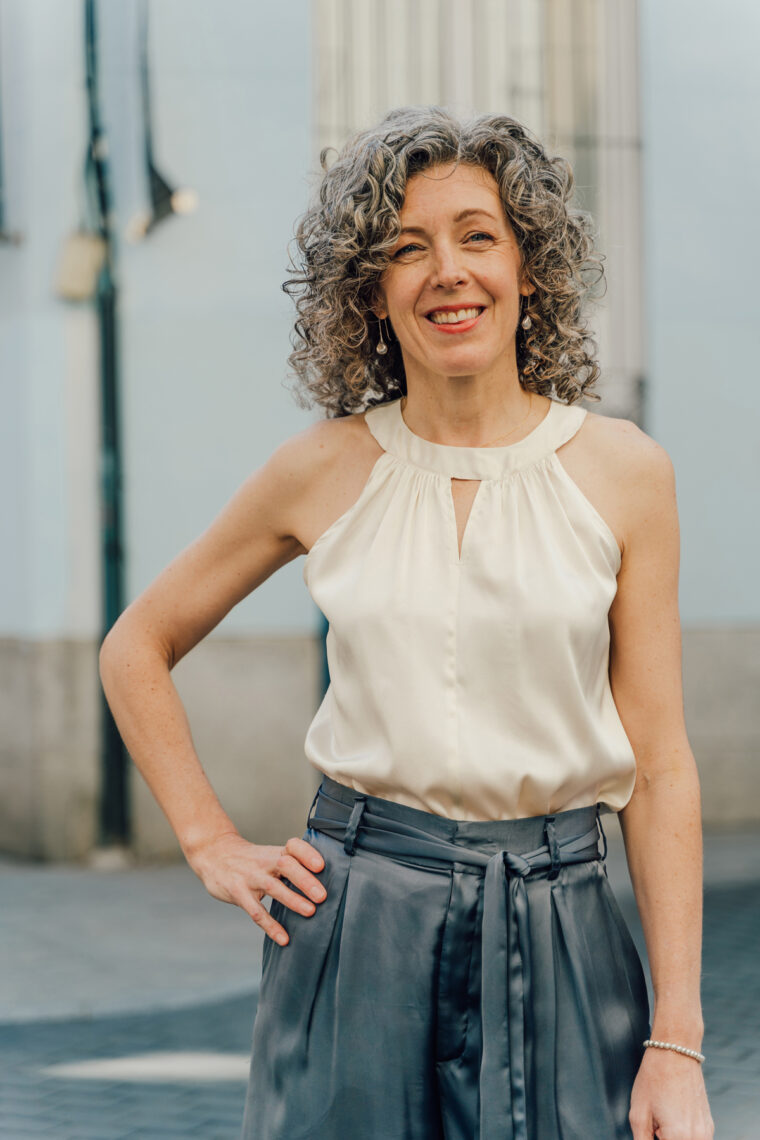 You can choose to either cut the front on the fold for continuous gathering across the front, or cut it with a center-front seam that includes the cute little front keyhole cutout. For either style, the rounded neckband closes with a single button in back, which gives you the opportunity to select one gorgeous button from your stash.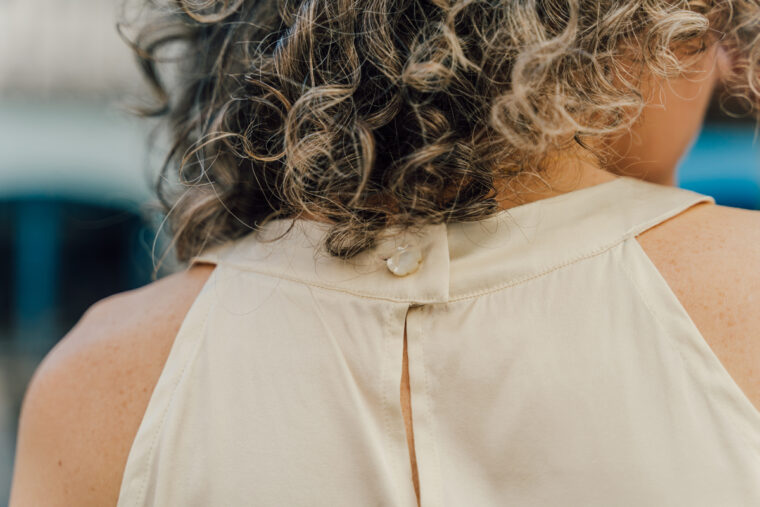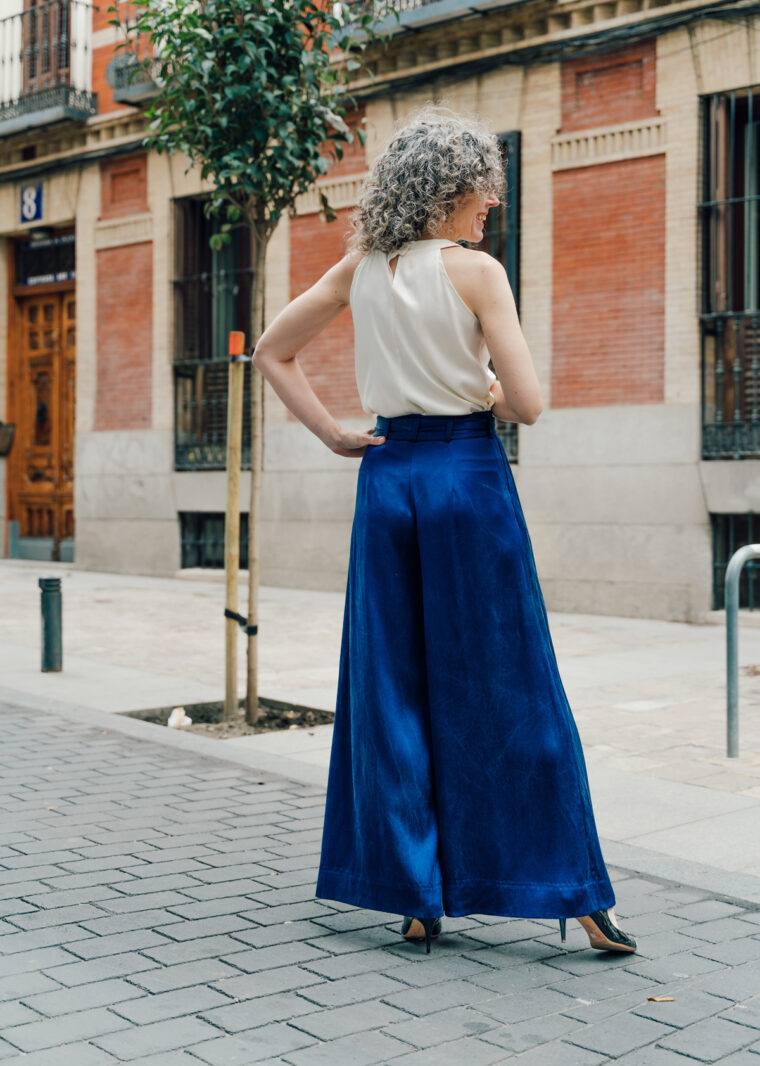 The gentle A-line shape of the top and the dress make this style really easy to wear: soft and flowing and relaxed. I like to make the top in silk satin and dress it down with jeans, but it would also be great for work and for special occasions. This is a terrific work-to-evening piece, too! It can be worn under a jacket or cardigan to cover your arms and shoulders, and worn alone it's elegant for dinner or cocktails or a wedding. In a more casual fabric it would be a wonderful sundress as well.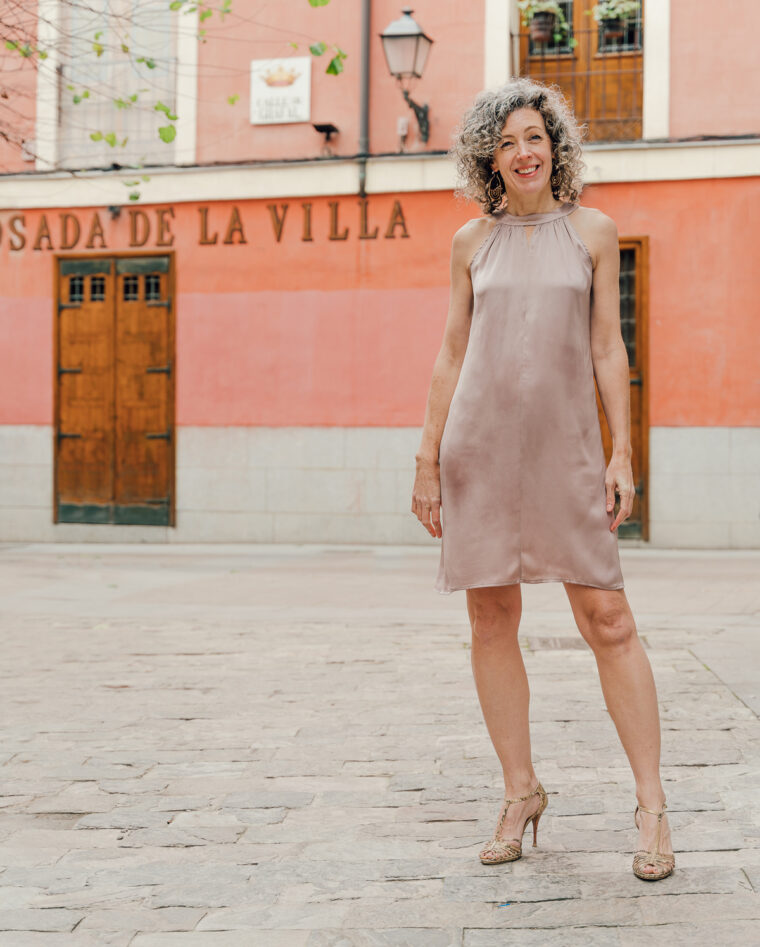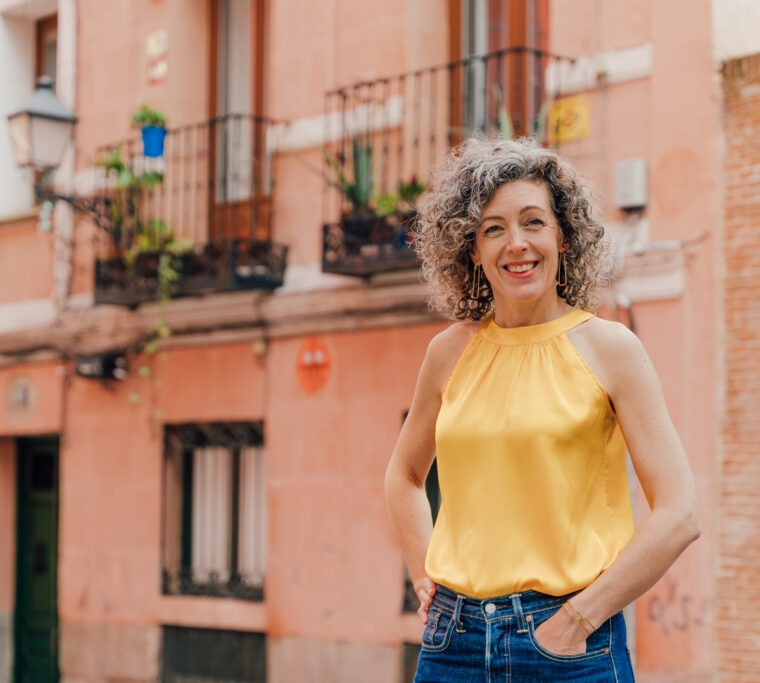 This style is designed for drapey, flowy fabrics like silk satin and rayon, but I've also sewn the top from linen and cotton and it looked great. Obviously your fabric choices are going to define the look of the finished piece, so if you want the dress to be more sleek and drapey you'll want to choose drapey fabrics.
I've got some inspiration for you. Solids are obviously great for this style, but how cute is the polka dot? And tartan for a holiday party next winter?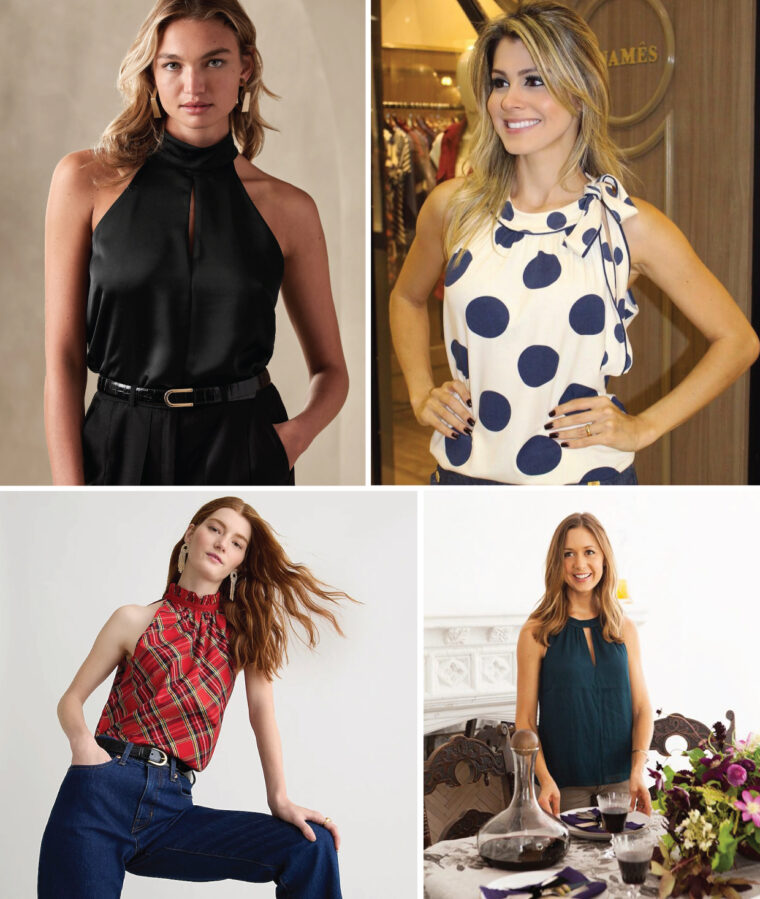 There are so many directions you can take this pattern. This style is honestly one of my most-worn items of clothing! I reach for it all year long, particularly in silk satin. Whether you make it in a solid color or in a fun print I think you'll love wearing it.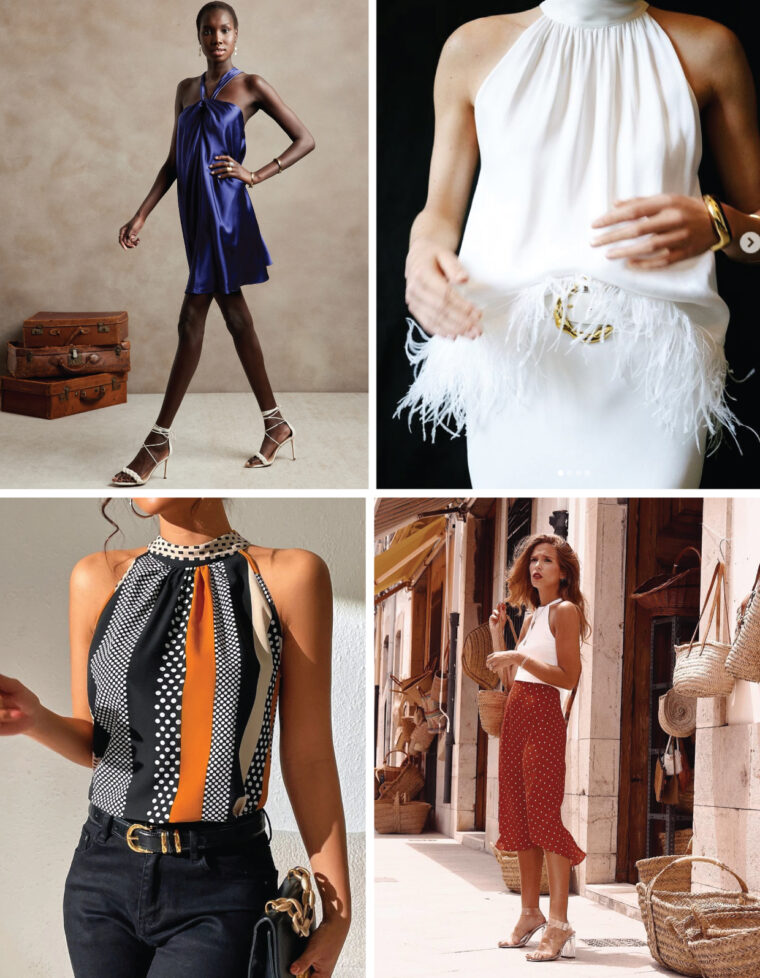 The eyelet fabric is adorable, and I love the idea of using the border of the fabric for the hem.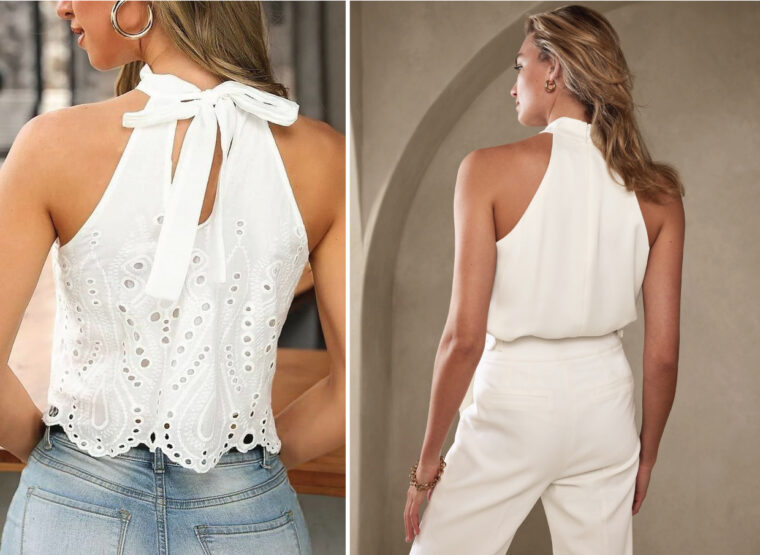 I have more photos for you in my Liesl + Co Sintra Halter Pinterest folder, where I'll continue to add ideas as I see them.
You can pick up a copy of the Sintra Halter Top + Dress in paper or in digital format. I hope you'll tag us with #sintrahalter and #lieslandco so we can see what you make. As always, I can't wait to see what you do with this pattern!