One of my favorite sewing-related activities is to plan a mini wardrobe capsule for each season. I like to plan the patterns and fabric ahead of time to see how everything will go together. This strategy is also a time-saver because I always have the next project ready to sew. Now that summer is here, I've been working on my summer sewing plans.
Selecting Patterns
I've been incorporating more dresses into my wardrobe for the last couple of years, especially for the summer. I want to add the Camp Dress and Enmore Halter Dress this year. For separates, I just completed the Tribeca Knit Cami, and I would like to pair the cami with a pair of Lisboa Walking Shorts. That gives me a nice 4-piece capsule!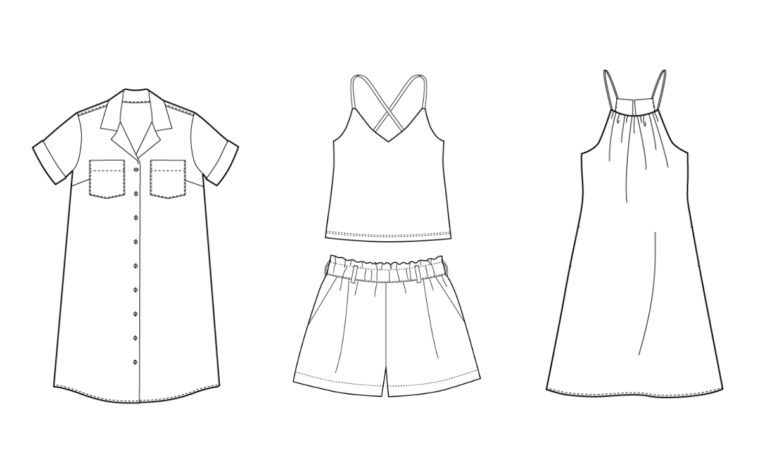 Selecting Fabric
For fabric selection, I try hard to pull from my fabric stash. Some seasons I do better than others! For this season, I have already sewn the Tribeca Cami in a black jersey, so I decided that I would coordinate the whole capsule around black. I found a black and white Ikat woven fabric for the Lisboa Shorts. I decided on an olive lightweight wool/Lycra gabardine from my stash for the Camp Dress. I found a great cream and black rayon/silk striped fabric for the Enmore Dress.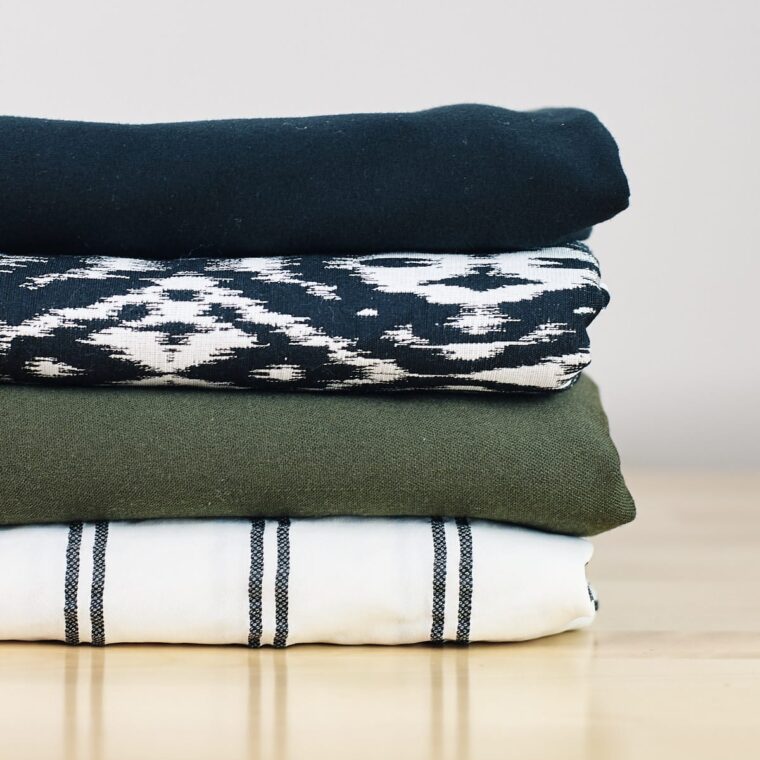 Seeing it all come together
I like to mock up how the fabrics and patterns will look in the finished garment. Sometimes when I do this, I decide the fabrics aren't working together and make a swap. I think the plan for this summer will look great!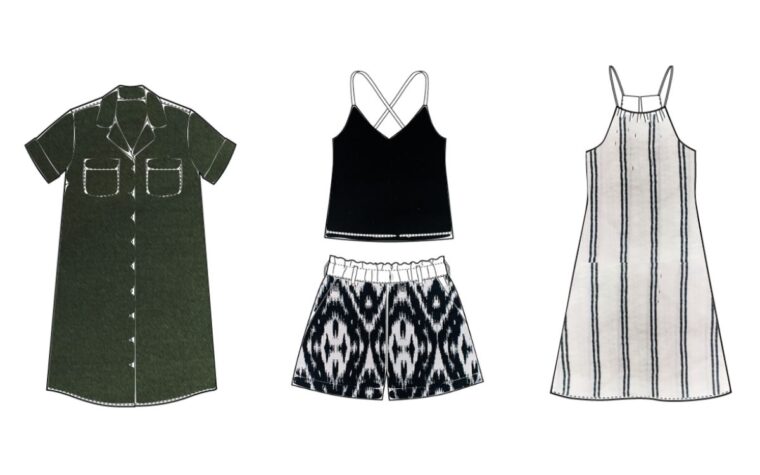 What about you? Do you like to make a sewing plan, or do you prefer to wing it? What are you planning on sewing this summer? Do you start with patterns or start with fabric?