Hello friends!
Quite a few of you have commented on this photo of our new Sintra Halter worn with matching Cannes Wide-Legged Trousers. I'm glad you like them together, because this was the concept and inspiration behind our new patterns this season: a wardrobe of coordinating separates!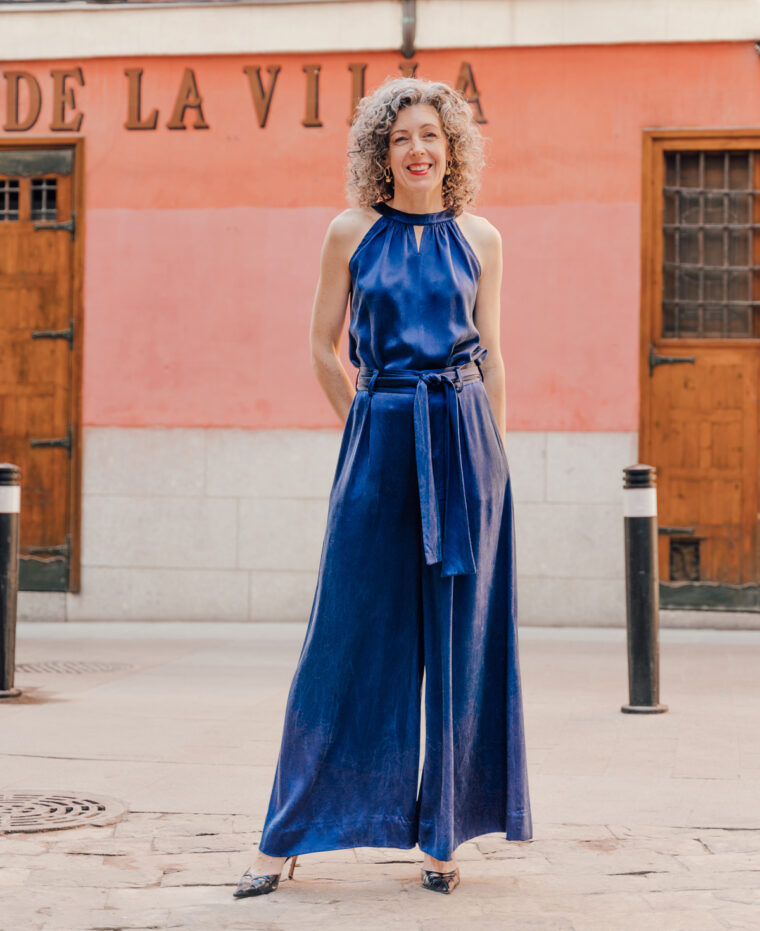 Last summer S and I flew back to New York, but my luggage didn't arrive until four days later. So after a few days without news of my bag we headed out to do some shopping.
Funny how you never know when inspiration will strike. We were standing in a dressing room talking about the clothes I was trying on when suddenly I had an idea for the spring patterns. We promptly marched ourselves uptown to Mood Fabrics where I found a bolt of heavy silk satin (Carolina Herrera deadstock, hurray!), and that's how this collection got its start.
The idea? A tight collection of sewing patterns that can be worn together as coordinates or as separates. The Sintra Halter with the Cannes Trousers, the Santa Rosa Top with the Trousers, either of the dresses alone, or either of the tops with the Garibaldi A-Line Skirt cut on bias (follow this tutorial). Basically, a handful of items you could throw into a carry-on (not so many that you need to check a suitcase–for obvious reasons) and go for a weekend, or a week, or maybe even longer.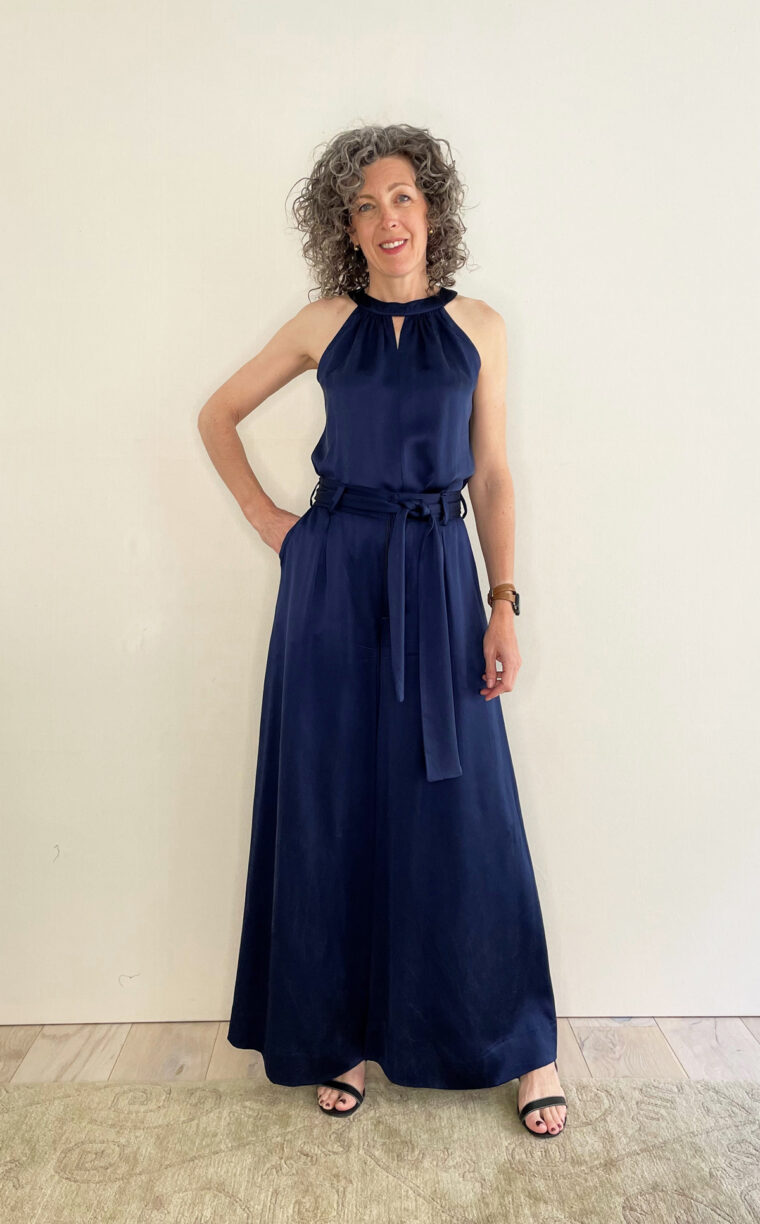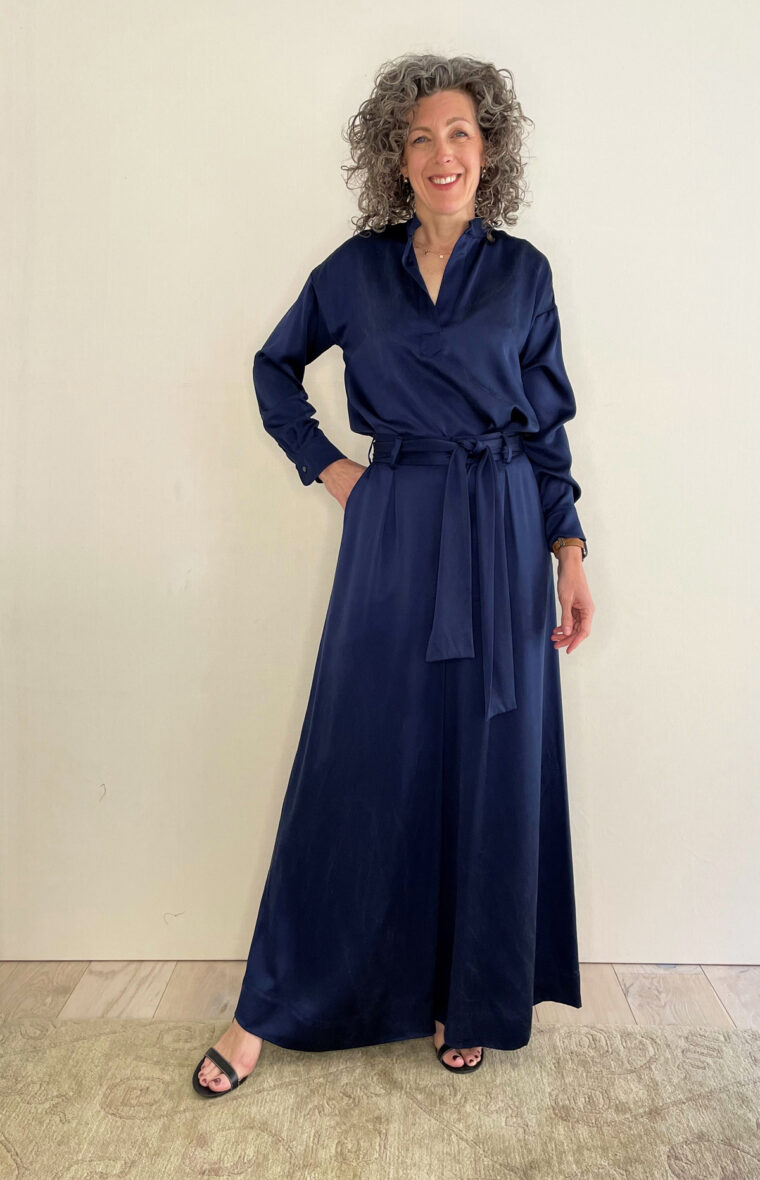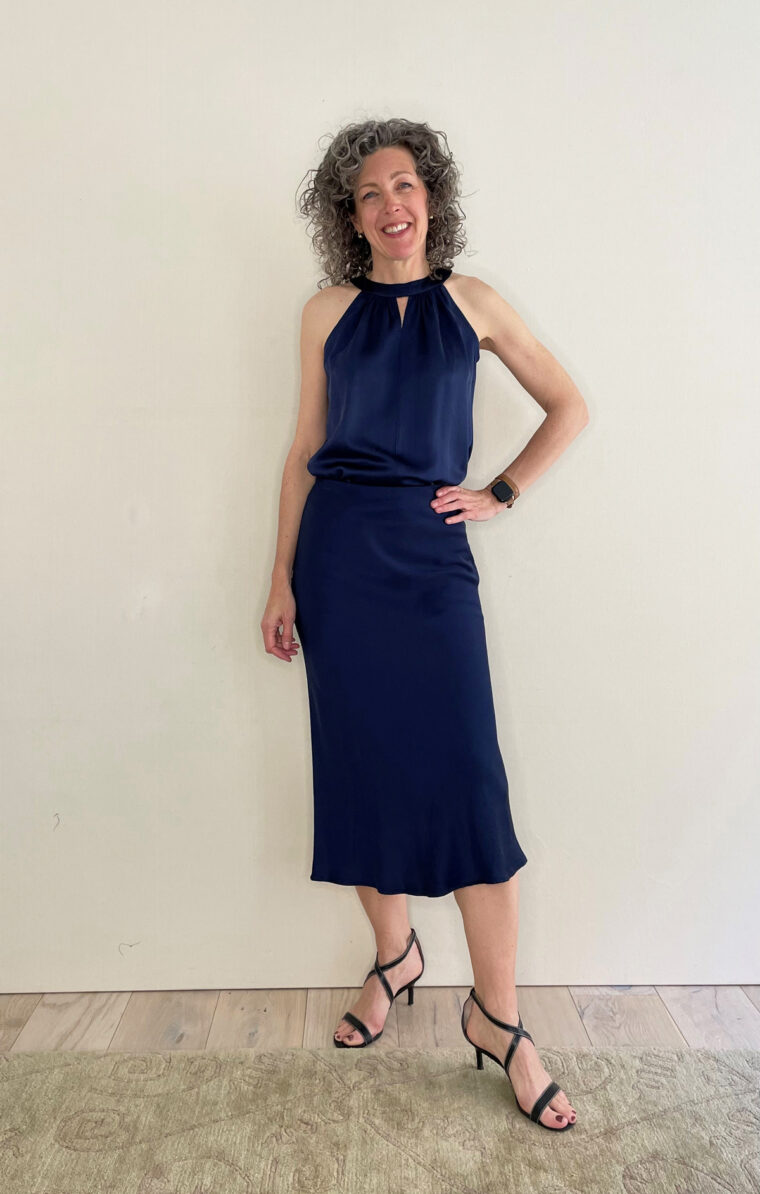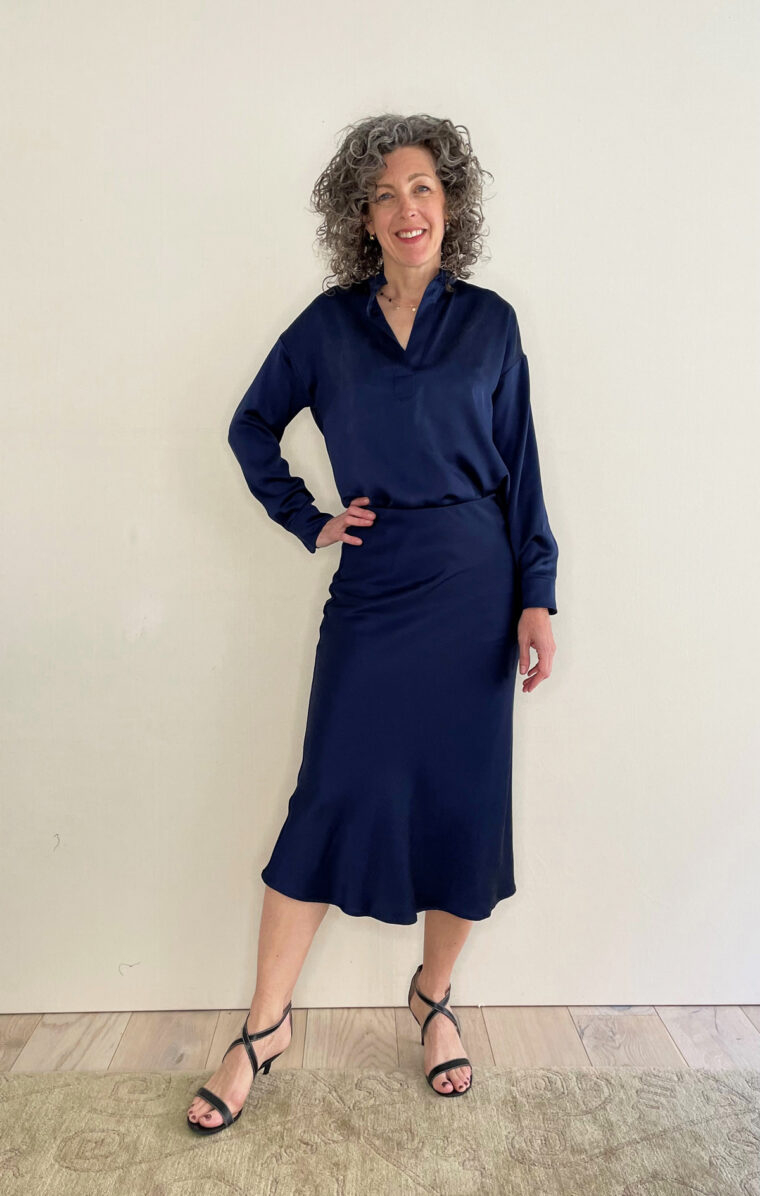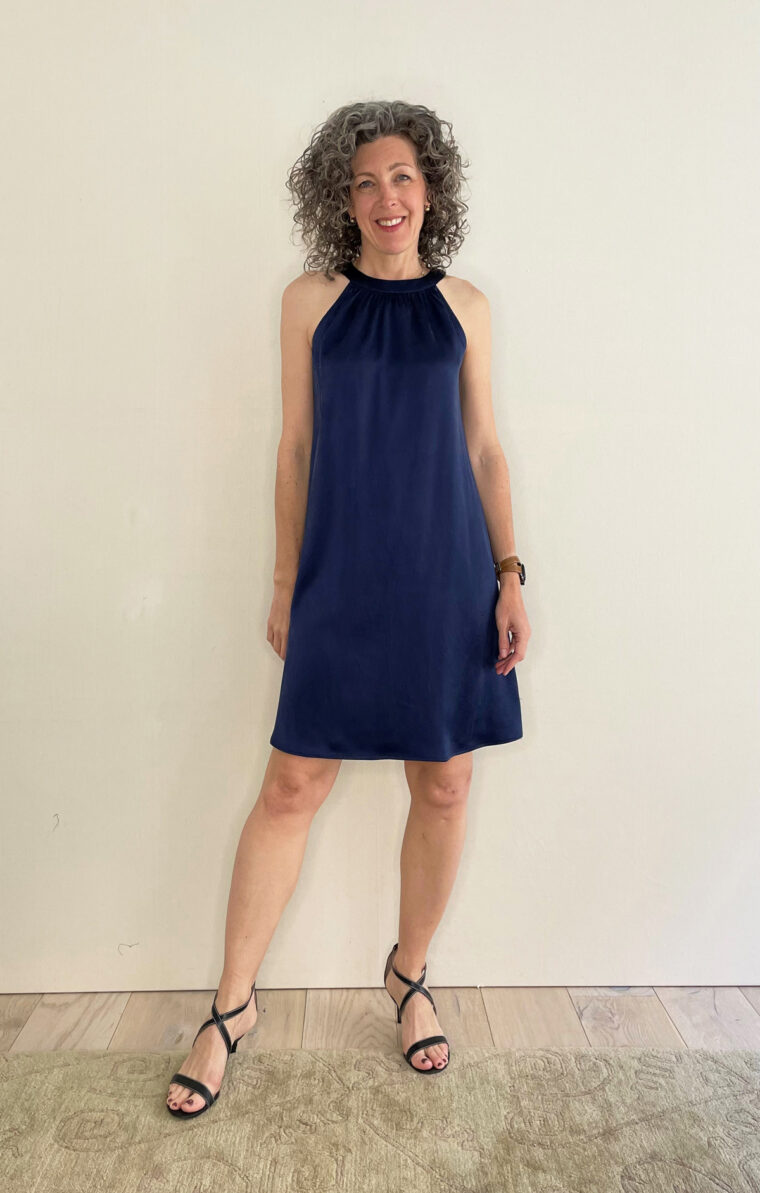 I sewed five pieces from my 10.5 yards of silk: the Cannes Trousers, a Sintra Halter Top, a Sintra Dress, a Garibaldi A-Line Skirt, and a Santa Rosa Top with long sleeves. If I had more of fabric I would also have sewn a Santa Rosa Dress and maybe a short Garibaldi Skirt. In any case, the pieces do, indeed, work well together. And when I start mixing a few other items in with them the little collection becomes even more versatile! Even just a white T-shirt makes the trousers or the skirt more casual. Take it from there…
And ok, maybe most travel wardrobes wouldn't be made of silk satin, but that's what fueled my passion this time. A more practical fabric would be more travel- and everyday-worthy.
By the way, while we were at Mood we met a lovely woman who was also having her fabric cut. I promised to show her how my sewing turned out, so Hi, Miya! Here it is.
I hope you'll have as much fun with these patterns as I've had. I'm looking forward to easy travel this summer–with no checked bags, I hope!