I don't usually think of black and white as a trend that is particularly spring-like, but I recently came across a post that convinced me otherwise.
I am really digging the relaxed, yet minimalist vibe of these looks.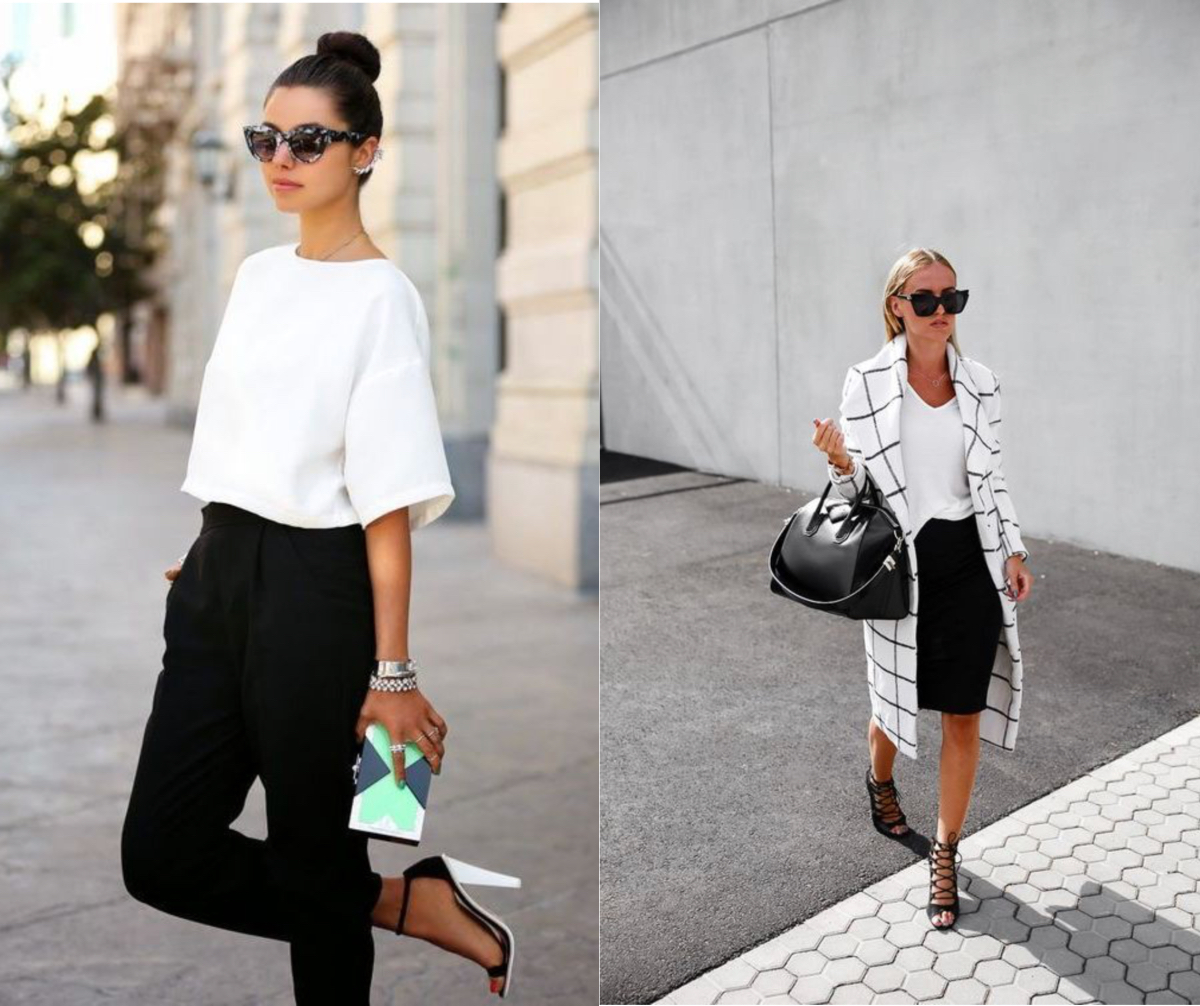 The look on the left screams Verdun Woven T-Shirt + Montauk Trousers to me. I am not usually one for a high neck, but this one looks so elegant. As for the right, make a Chaval Coat in a cotton twill or similar, along with an Extra-Sharp Pencil Skirt and a Metro T-Shirt (use Liesl's tutorial to convert the neckline to a V shape).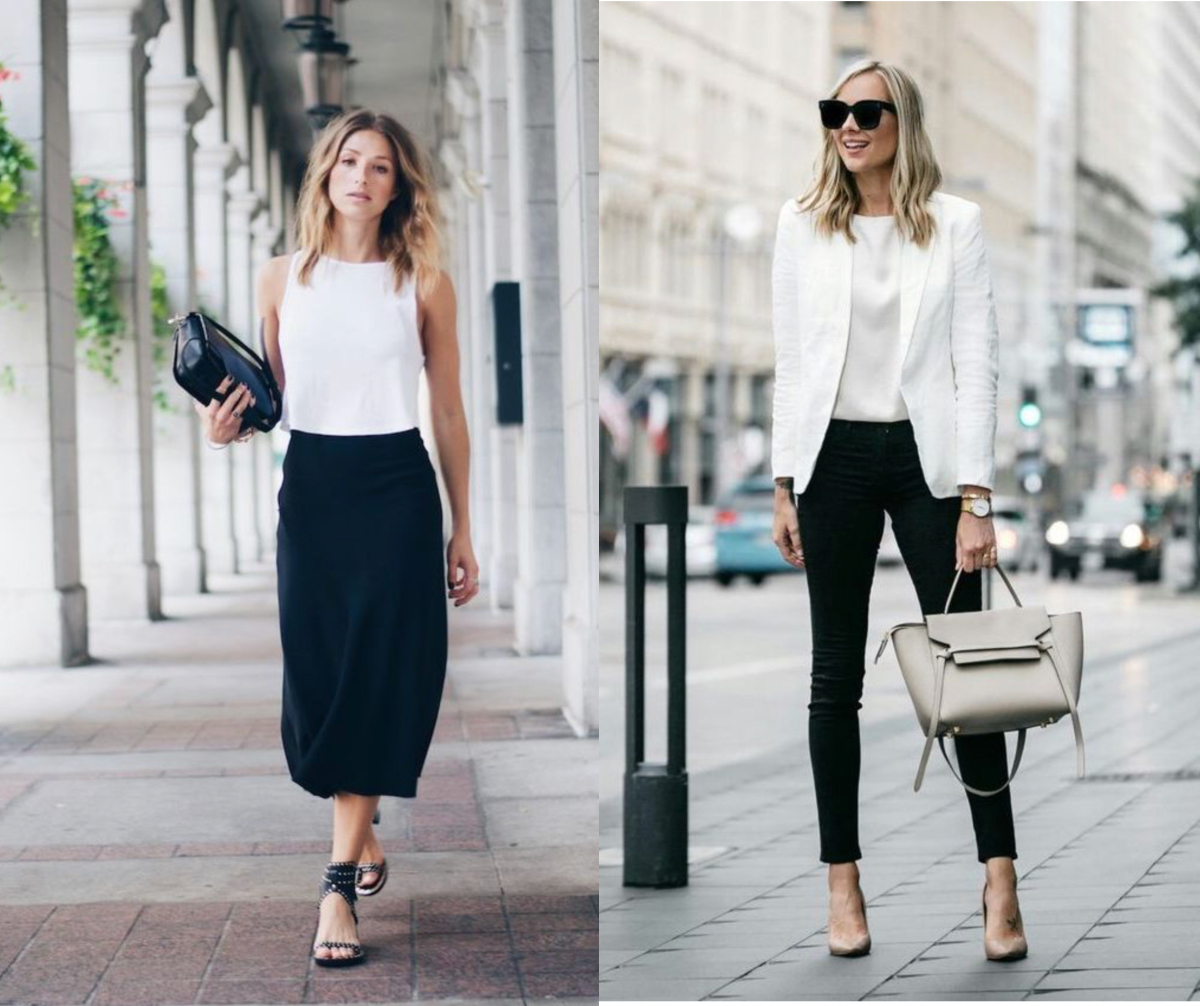 The photo on the left is my favorite outfit of the set. (Side note: It really reminds me of Rachel Green from Friends, for some reason). The top could easily be made using the Breezy Blouse pattern, while the skirt could be hacked from the Extra-Sharp Pencil Skirt. The Kensington Knit Skirt might also work, but you'd need to use a very stable, hefty knit to hold that tulip shape.
The same Breezy Blouse could be a key part of the look on the right, paired with a Yanaka Jacket and your favorite skinny jeans.
Does this give you any ideas? What's on your spring sewing list?