Happy New Year, friends! We've got high hopes for 2022, as I'm sure all of you do. And we can't think of a better way to start the year off right than to showcase some of the beautiful things you've been sewing.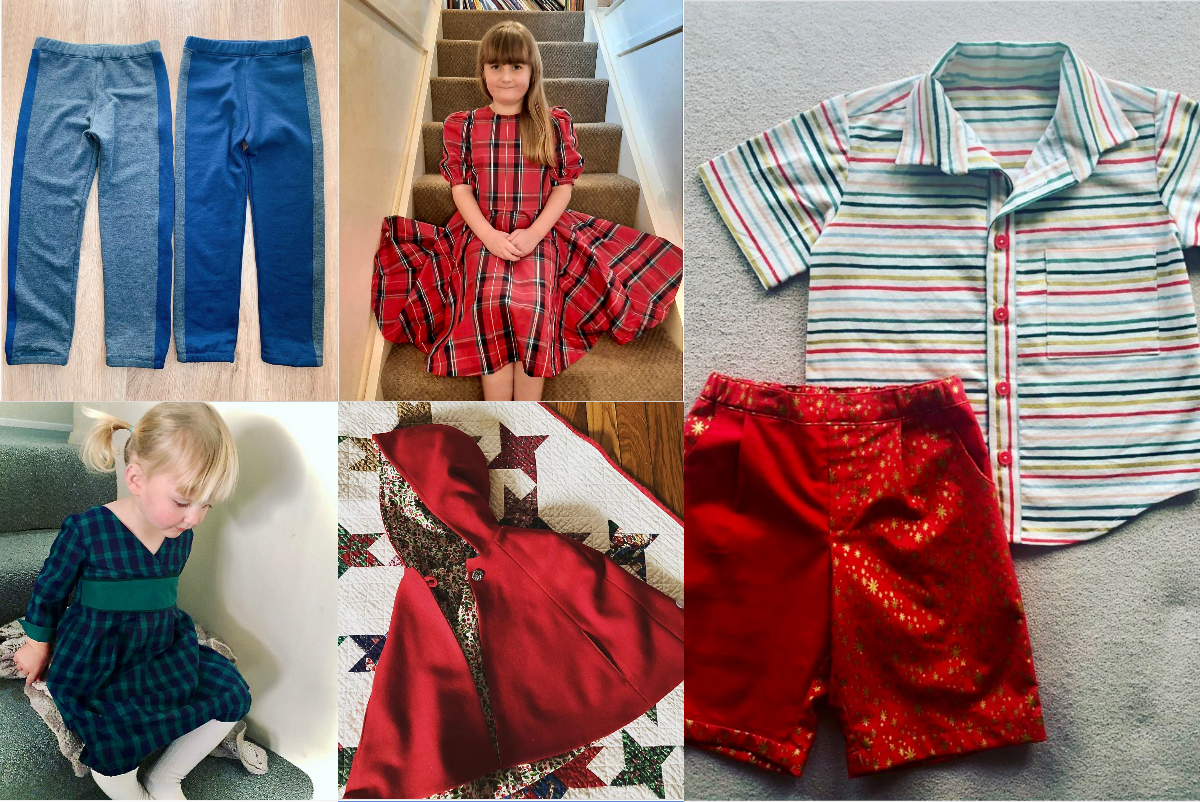 Clockwise from top left:
These cozy Parachute Sweatpants by @floating_light are sure to get a lot of wear.
This stunning tartan taffeta Building Block Dress by @cham.west is super-Christmasy.
Can you spot the pocket in this Sketchbook Shirt and Shorts set by @sewingforkiddos?
The Red Riding Hood is a classic, and this version by @busyhandsidlemind is exquisite.
The plaid @mindlina chose is perfect for this holiday Library Dress.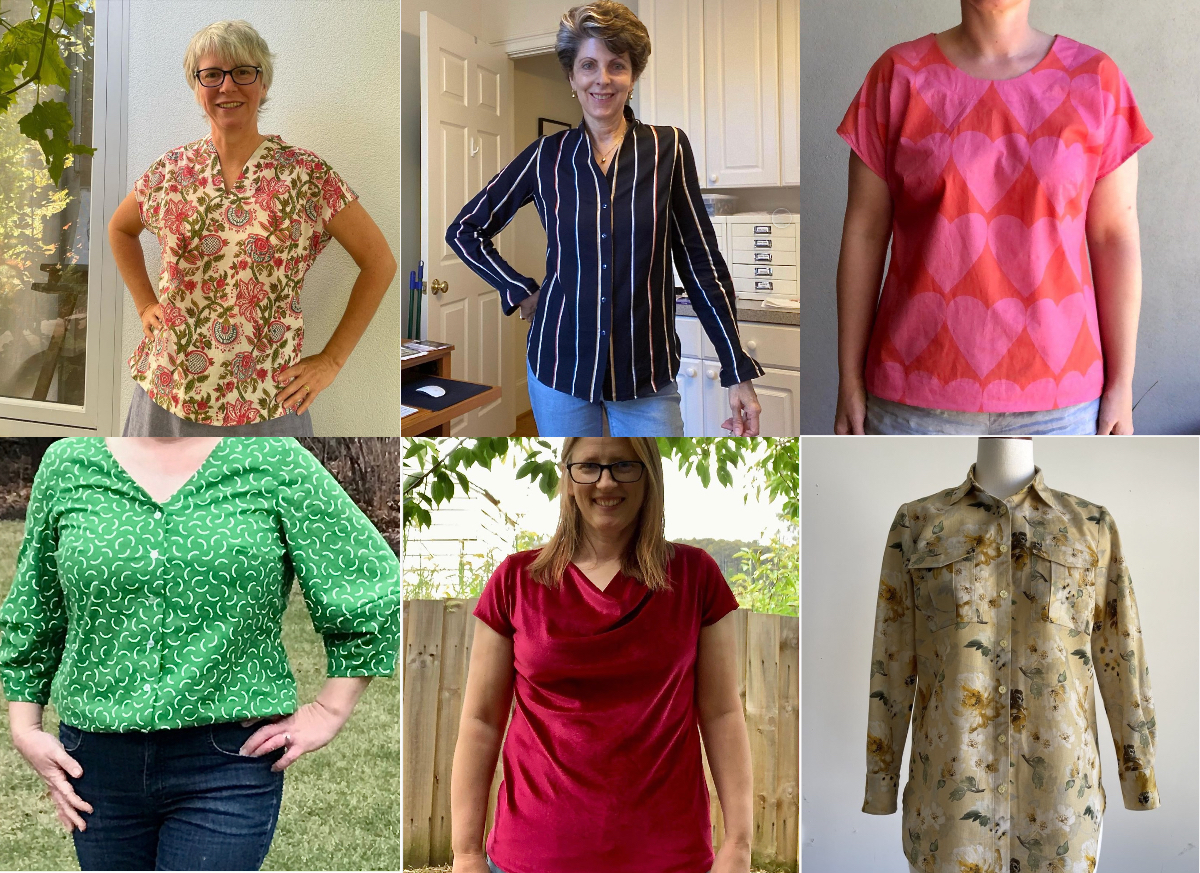 Clockwise from top left:
@bronzewingmakes made a breezy Fira Top perfect for the hot weather in Australia.
This Fitzroy Blouse by @carolineejdriggs is so elegant.
We love this adorable Verdun Woven T-Shirt by @sewing_pains.
@kiyokoharris finished a Classic Shirt she started in 2019. We think it was worth the wait!
I've been waiting to see a velvet holiday Easton Cowl-Neck Tee since the pattern was released, and @sewginny delivered it.
@kmc.laowai will be ready to meet the spring with this gorgeous Geneva V-Neck Blouse.