It's time for another round-up of your makes from our patterns. This one feels a little different from the last ones, since most of us have been under quarantine or social distancing restrictions of one sort of another for a month and a half now. But there's still a lot of inspirational sewing happening – maybe more than usual, because of the circumstances!
I've rounded up some Instagram hashtag standouts from March and April  for your viewing pleasure. So grab a cup of something soothing and start planning your next make while checking out the highlights!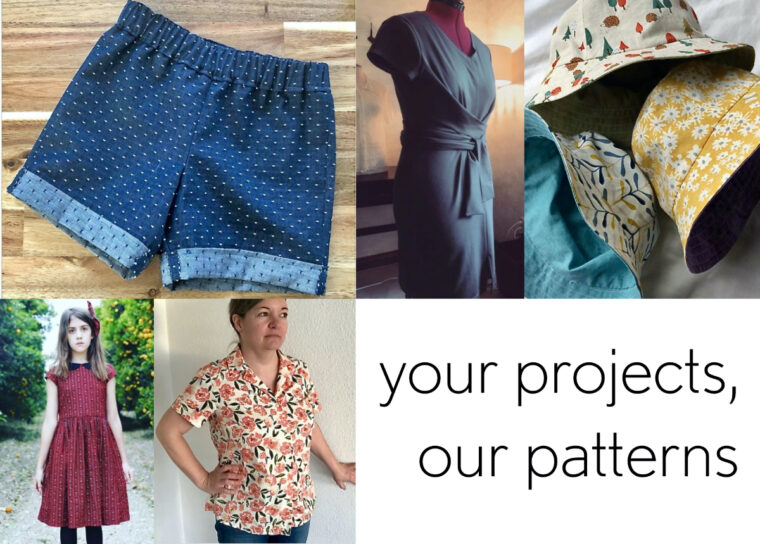 Starting with Liesl + Co. makes, we've seen a number of sews from our fall patterns in the hashtags – especially from the Camp Shirt + Dress pattern. Lots of great garments here that I wish I had in my own closet!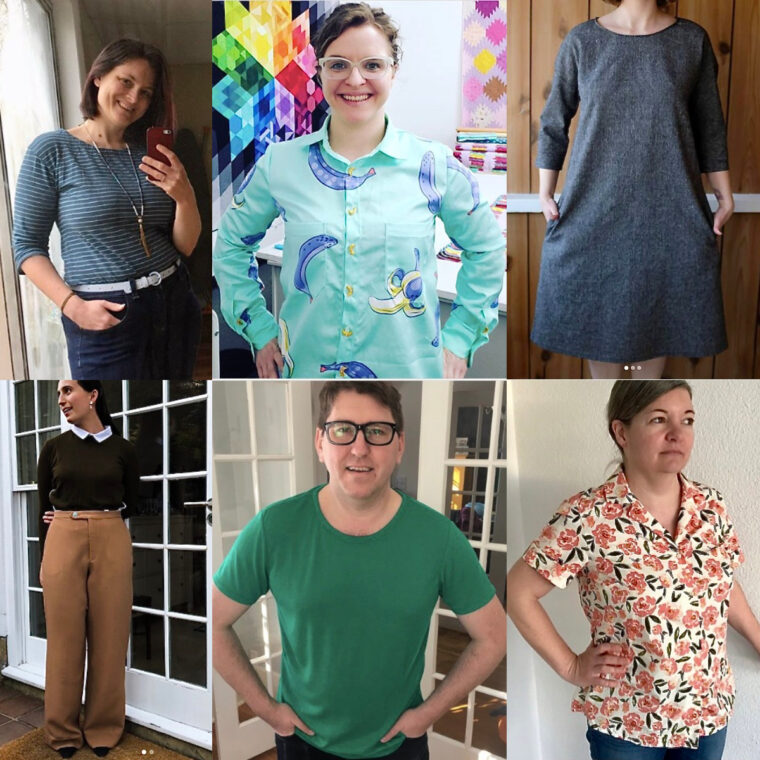 Clockwise from top left:
But wait, there are more!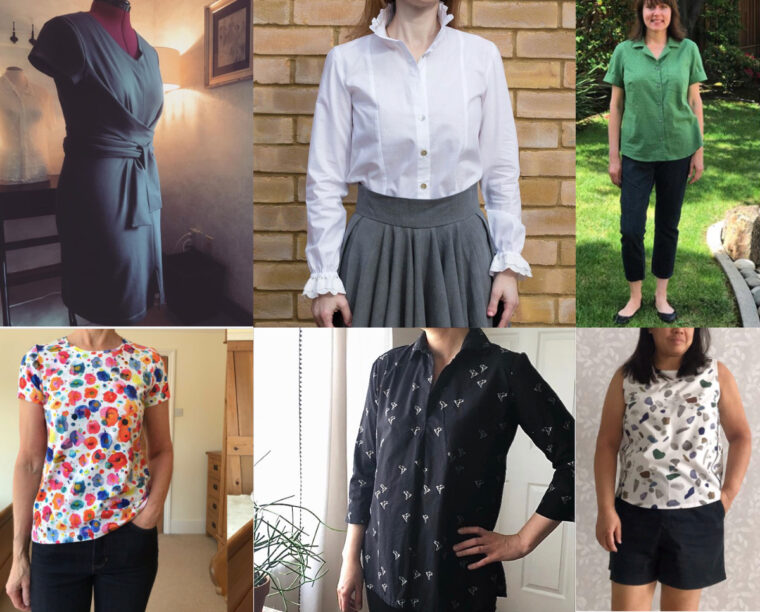 Clockwise from top left:
The Oliver + S hashtag has also been bursting with beautiful sewing this spring. Lots of Reversible Bucket Hats in preparation for summer, and of course, beautiful dresses for Easter.
Clockwise from top left:
And still more …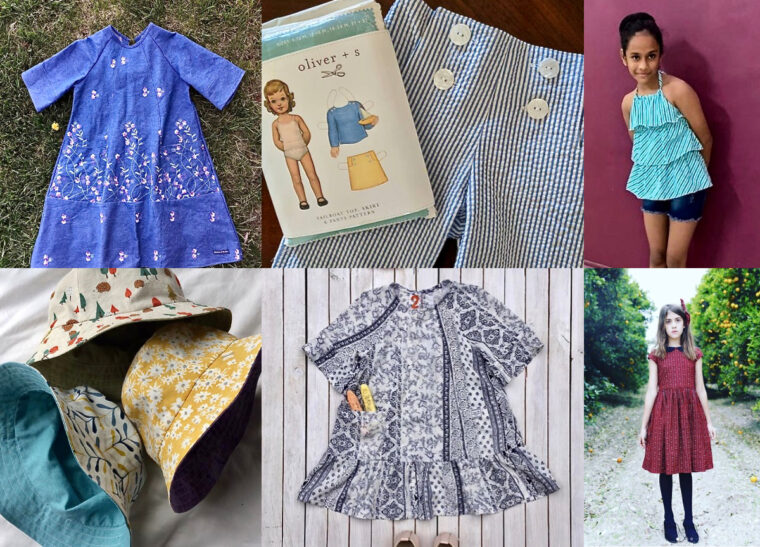 Clockwise from top left:
What about you? What are you working on? May we recommend one of our new spring patterns, the Belgravia Knit Dress, the Kensington Knit Skirt, or the Montauk Trousers? Sew one (or more) of the new patterns and enter to win a prize in our Spring Pattern Challenge! See the challenge blog post for more details. As always, don't forget to tag your makes with the #lieslandco and #oliverands hashtags so we can see them!