Hello friends!
I'm so pleased to finally introduce you to our expanded size range for the Liesl + Co. Gelato Blouse + Dress pattern!
As I mentioned the other day, this new size range begins at 16 and extends to 30. You can see that post for more detail about the process we used for developing this new range of sizes and how it differs from our 0-20 size range.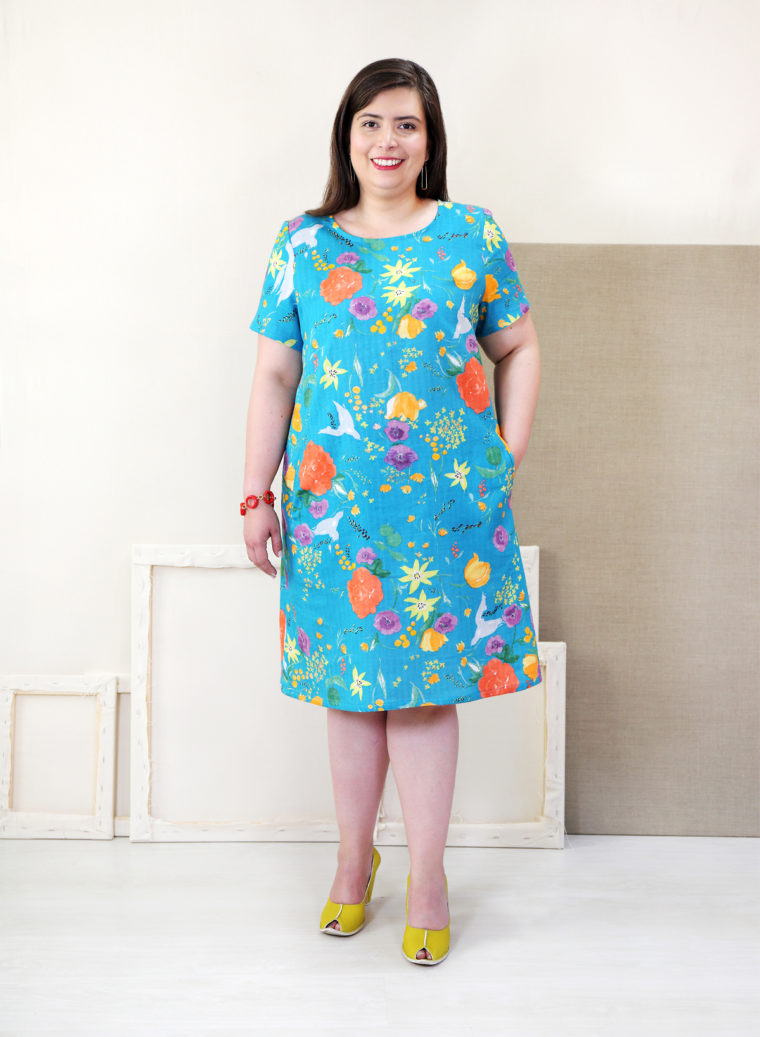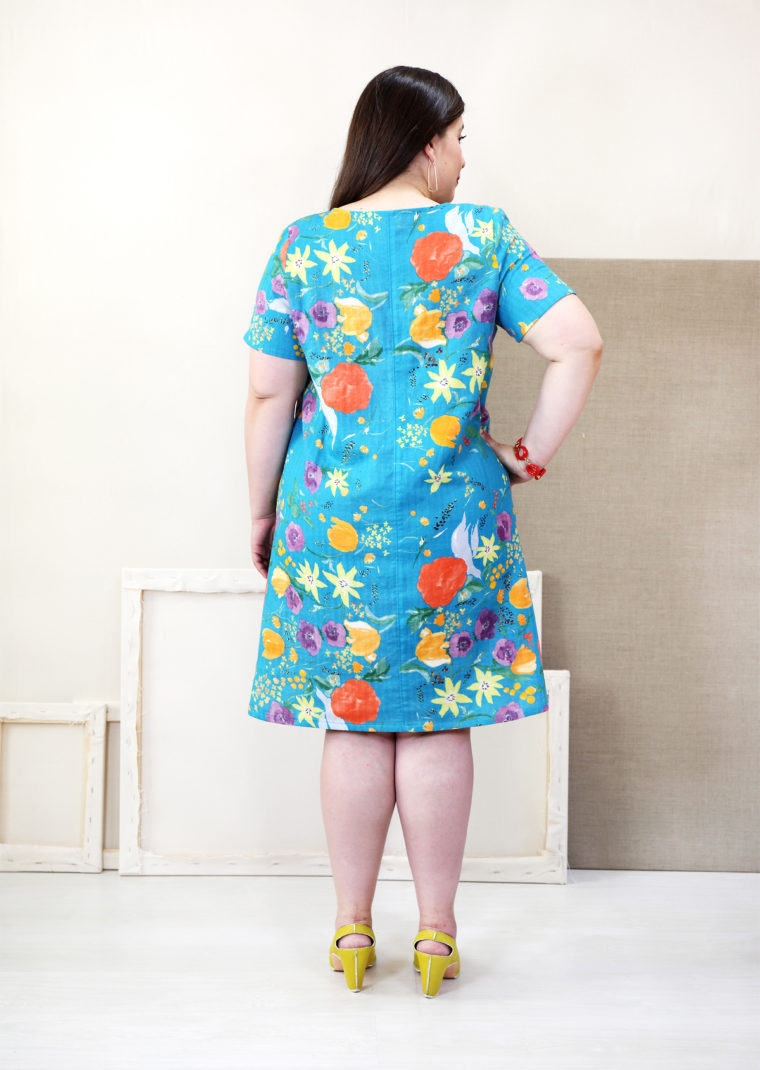 The first pattern I'll introduce you to in this new sizing is the Gelato Blouse + Dress, which we released in the 0-20 size range a few weeks ago. The dress is a gentle A-line style, not too flared and not too straight. It's fitted through the shoulders so it looks neat and elegant, but it has just enough room through the body to keep you comfortable on the hottest days. The sweet angled double-welt pockets at the front are fun to sew and give you a place to stash your hands, keys, etc.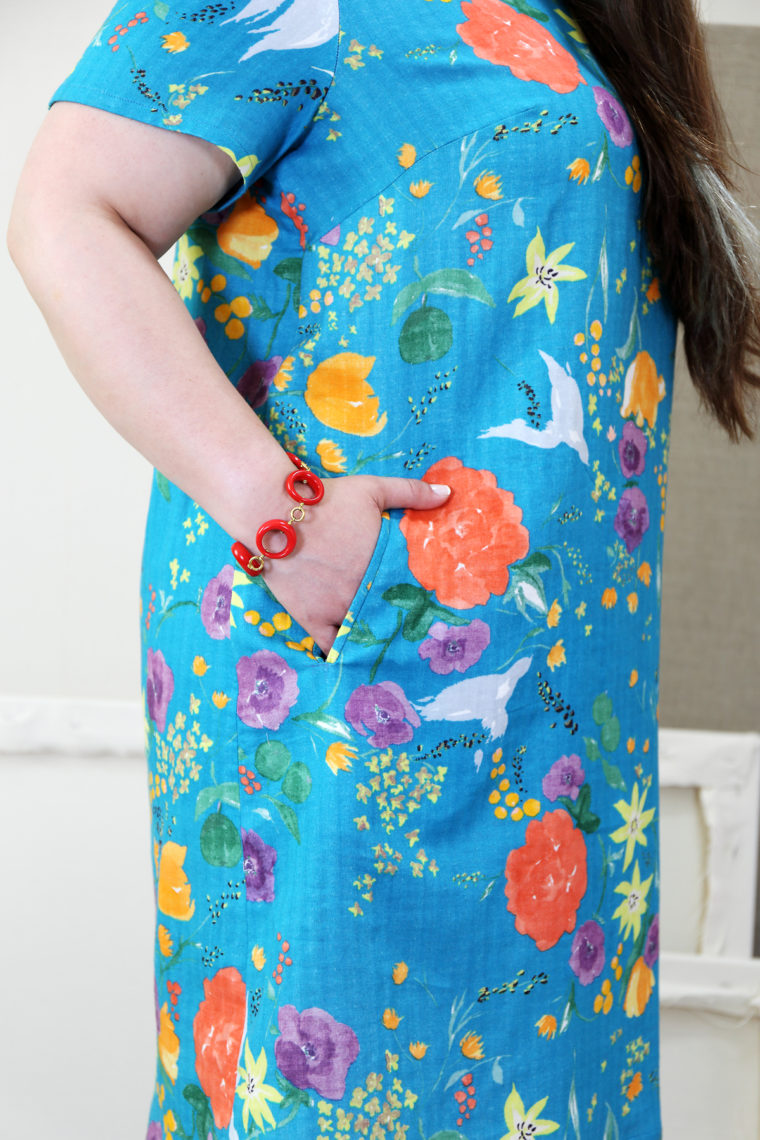 The blouse option has a fun little peplum and button back.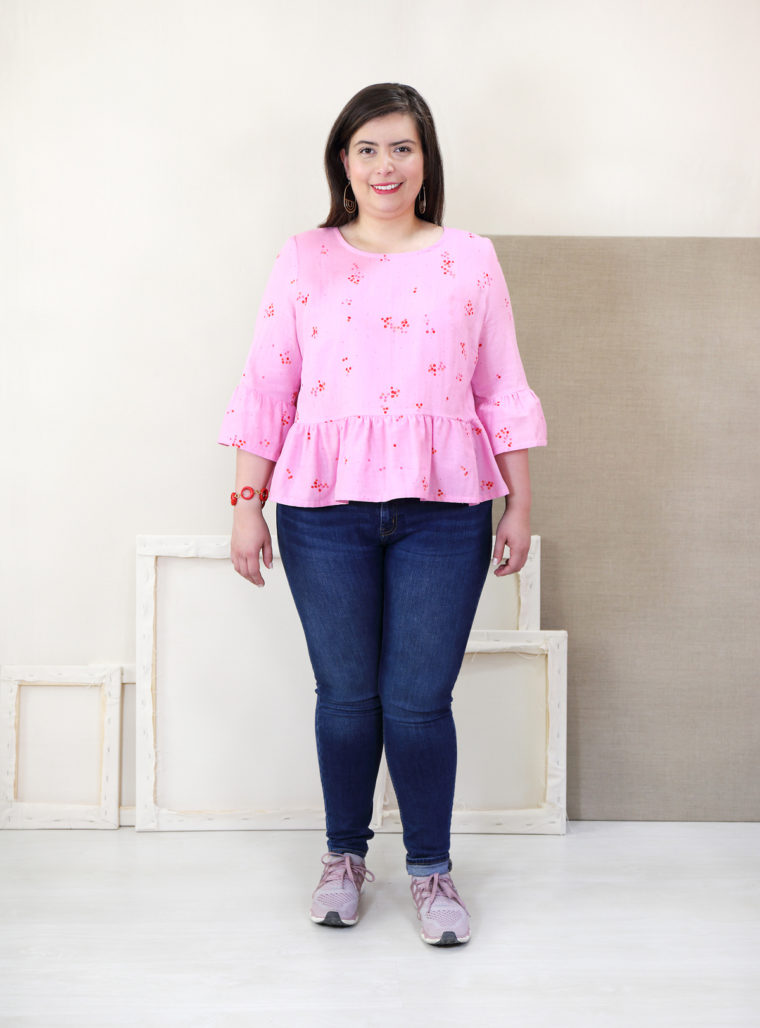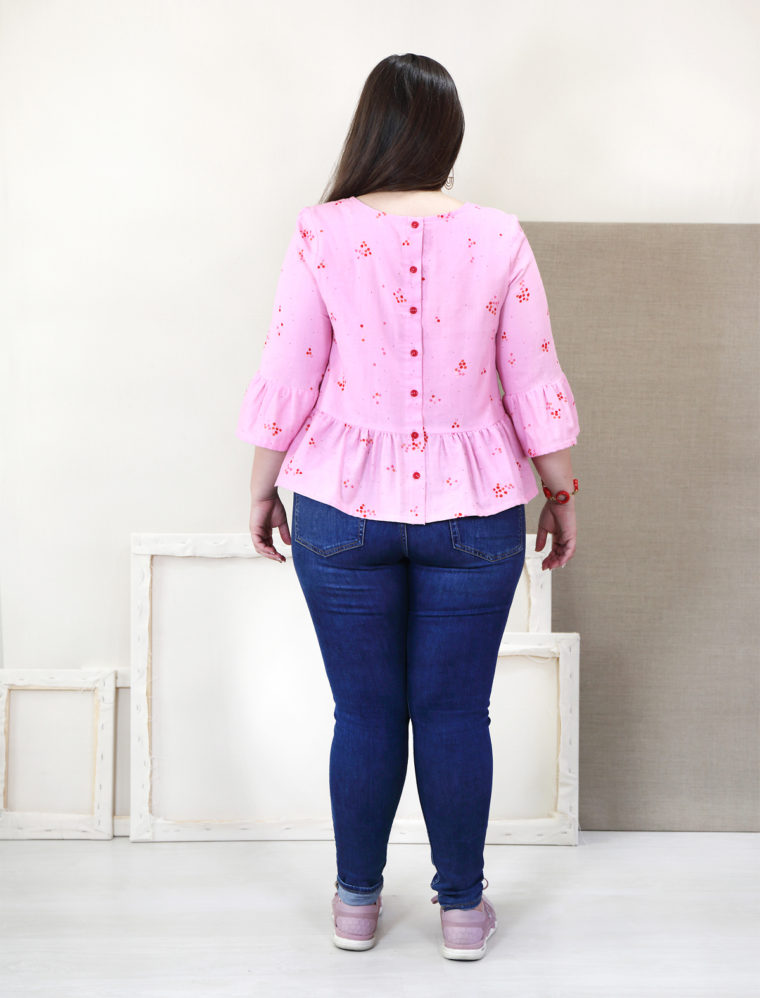 In this pattern, I've given you two sleeve options: a simple short sleeve and a three-quarter sleeve with a ruffle for a little flare. The sleeves are interchangeable, of course. And while the Gelato Dress has a simple center-back seam (for more efficient fabric usage), the Gelato Blouse has a button-up back. Not because you need to fasten or unfasten the buttons, mind you. They're just a pretty design detail which I think has a subtle sexiness to it.
And, as in all our patterns, we include full instructions for doing a full bust adjustment. I like to include pieces for various cup sizes whenever possible, but when that's not feasible we show you how to make the alteration yourself. Don't be scared–it's very easy.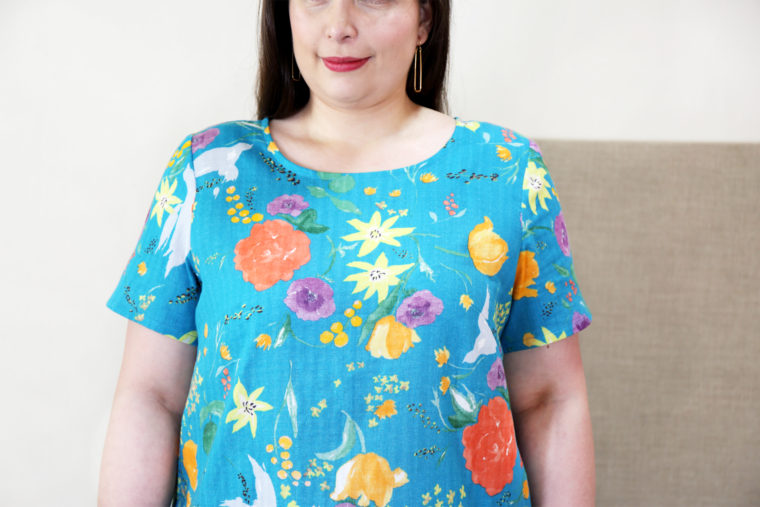 But don't stop there! You can easily mix and match style details. Remove the back button placket from the blouse and cut the blouse with the center-back seam. Add the button placket to the dress instead, if you like. Add the 3/4 ruffle sleeve to the dress, sew the blouse with the short sleeve, maybe even drop the ruffle and lengthen it a bit to turn the peplum into a dress. I could keep going, believe me. Actually, I did keep going in my last Weekend Links post when I included lots of ideas for our upcoming sew-along for this pattern. So order your pattern quickly, because we'll start preparing for the sew-along this Wednesday when we talk about fabric and styling options. You still have time to join us!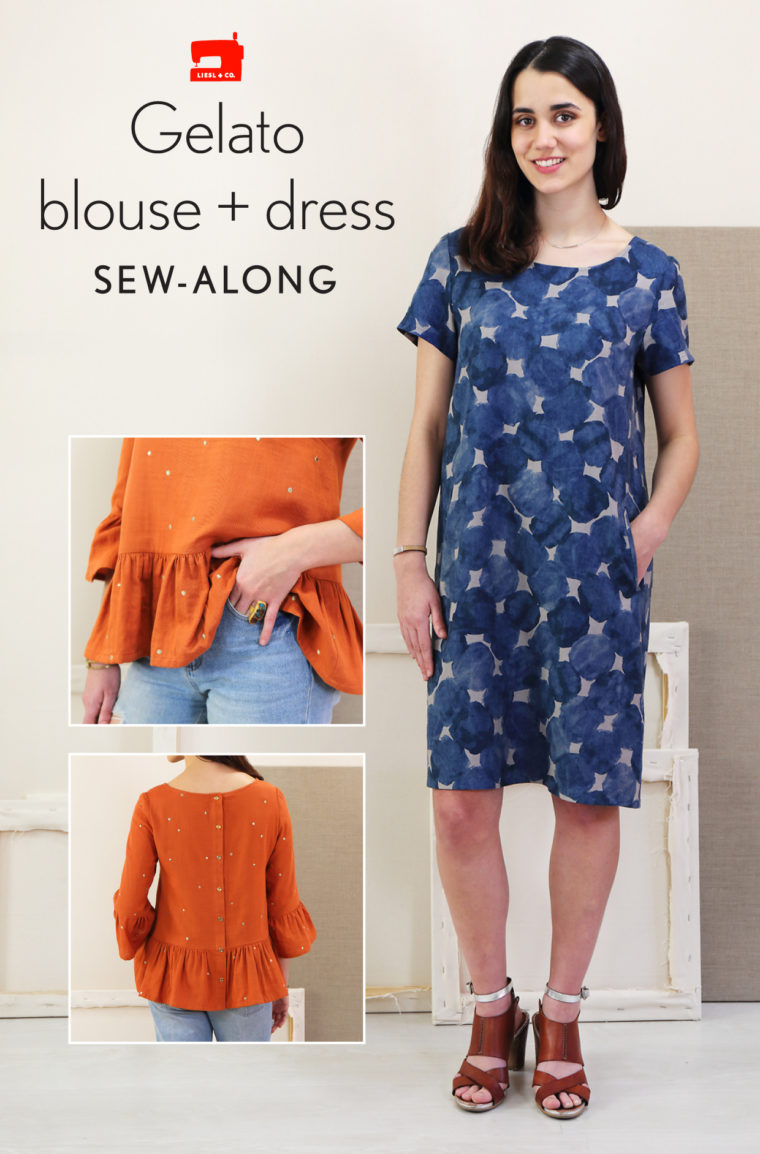 The Gelato pattern is well suited to a wide variety of light- to medium-weight woven fabrics including quilting cotton, chambray, voile, lawn, shirting, poplin, broadcloth, linen, rayon, silk shantung or dupioni, wool suiting, and lightweight jacquard. Both the dress and the blouse in these photos were sewn using Japanese double gauze. (With a big thank you to our friends a Nunoya for providing them!)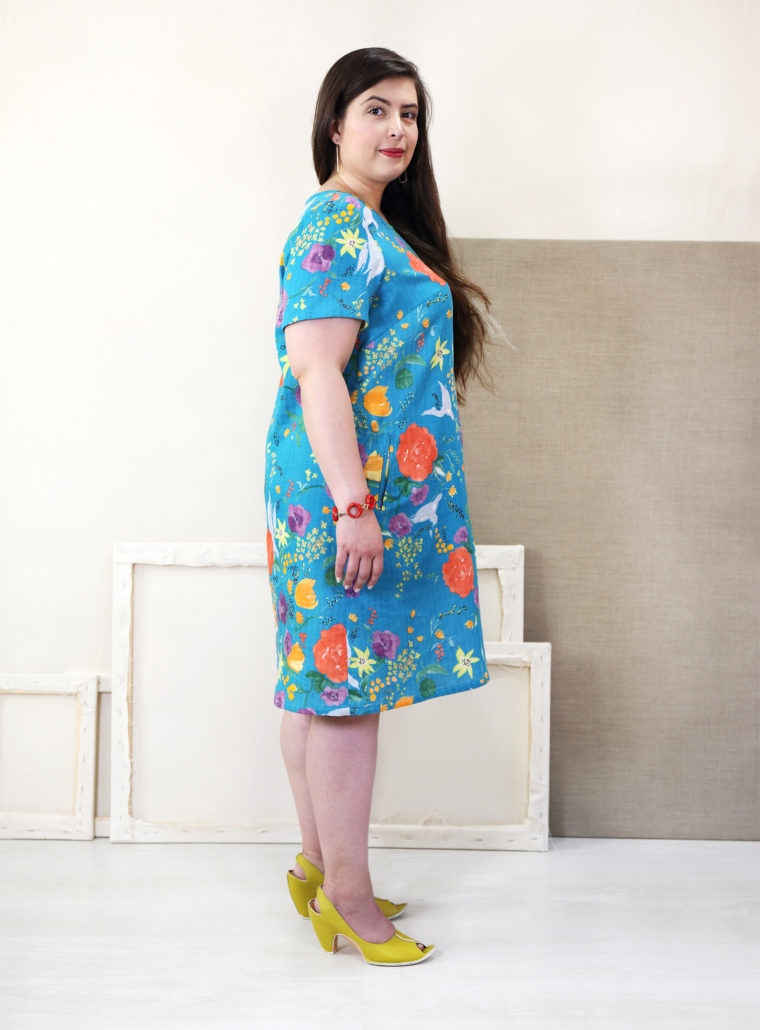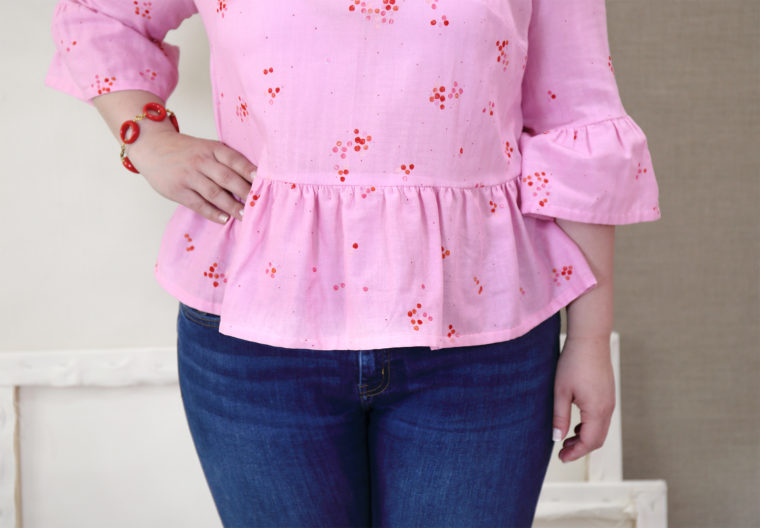 Take a look at my Liesl + Co Gelato Blouse + Dress Pinterest board for more fabric and styling ideas for this pattern. And stay tuned for the sew-along. We'll have a special tutorial or two during it to show you some extra tricks for customizing this pattern. There are so many ways to sew it!
You can pick up your own copy of the Gelato Blouse + Dress pattern in digital format in either our original sizes or in our expanded size range. As always, I can hardly wait to see what you make with this pattern. Tag your photos #gelatoblousedress and #lieslandco, will you? And I hope you'll join us for the sew-along!