Hello friends!
Ah, finally Friday! We've got a photo shoot tomorrow, and I'm really happy that we'll soon be ready to release our Liesl + Co. Gelato and Rush Hour patterns in an extended size range! (More details on this soon….)
In the meantime, I'm busy preparing for our upcoming Gelato Blouse + Dress sew-along (I hope you'll be joining in!) and thought I'd focus this week's Pinterest Picks on some Gelato pattern inspiration for you. After all, this simple silhouette lends itself to all sorts of fun interpretations! Ready?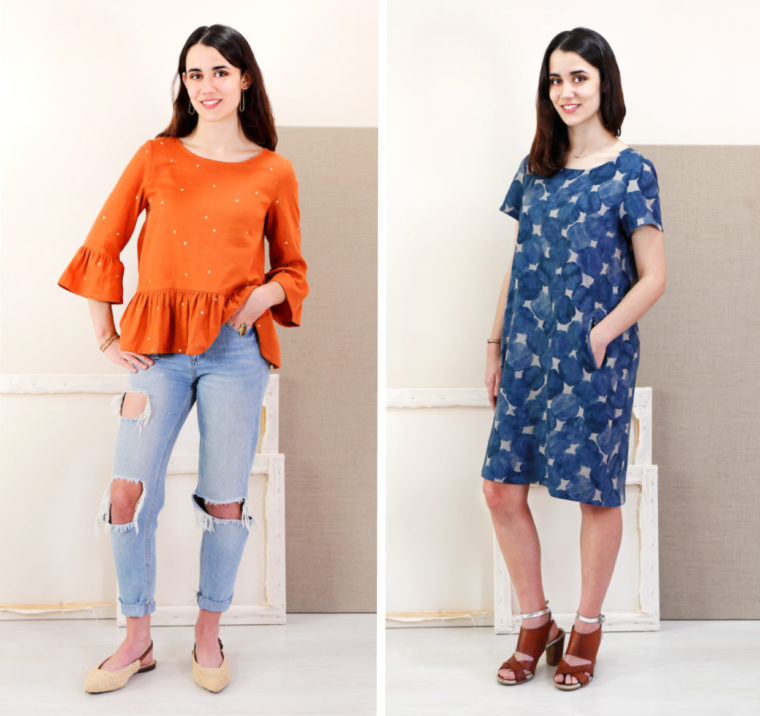 Pinterest Picks
I don't own anything red in my entire wardrobe, but I've been thinking I might add a little. This red dress is very inspiring, isn't it? I also love the blue top, which would be easy to make with the Gelato Blouse + Dress pattern. And by the way, how great are these outfits? When I have a few minutes (hours/days–tutorials take a long time!) I'll show you how to change the neckline to a V neck. Very easy, but I have a fun trick that will help to make it fit really well.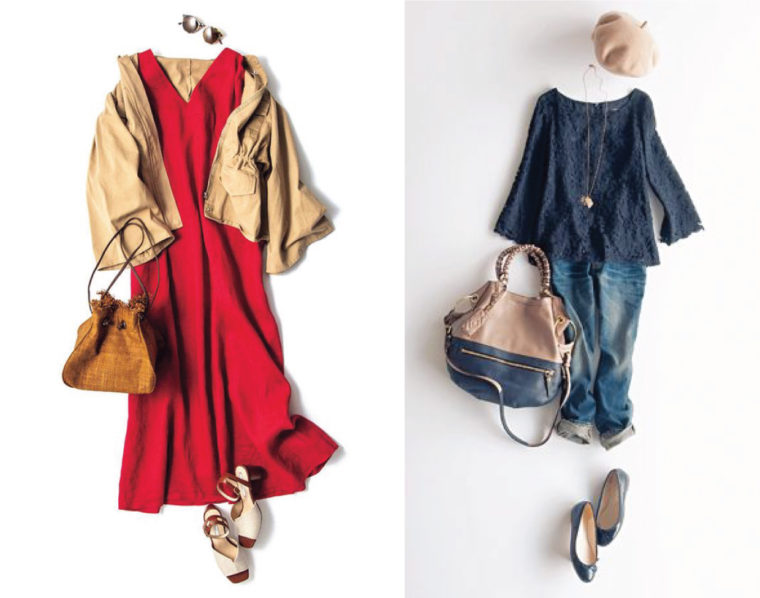 How about using a striped linen, maybe in two different widths like the blouse below? And I love this cream-colored dress, which would also be easy to do by lengthening the blouse version of the Gelato and concentrating the gathers in the center portion. Or add a gathered panel to the middle of the dress, which would be slightly more complicated but very do-able. Now that I think about it, you could also do this using the technique for the front flounce like we did in our Oliver + S 2 + 2 Blouse pattern!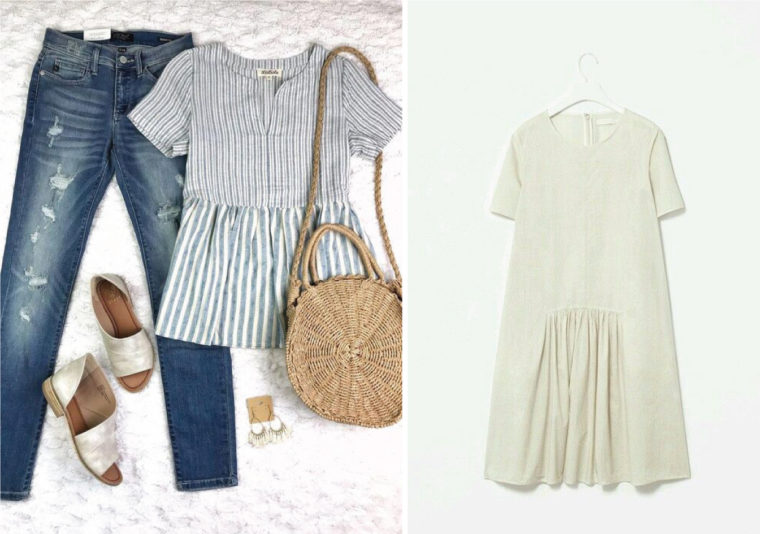 How cute is this drop-waist dress? Both of these silhouettes would be easy to achieve with the Gelato pattern.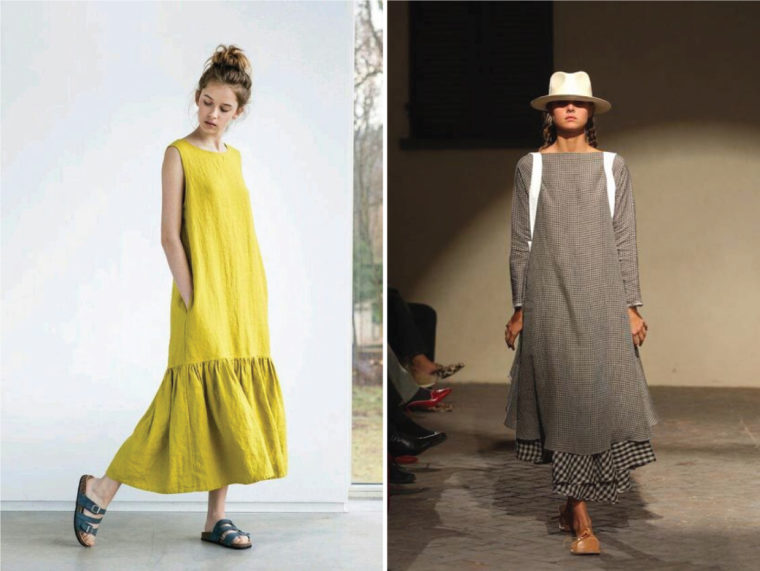 And here are two more ideas for the Gelato Blouse, too. I'll show you how I did something similar to the one on the left that I recently sewed for myself. I love the double peplum, too.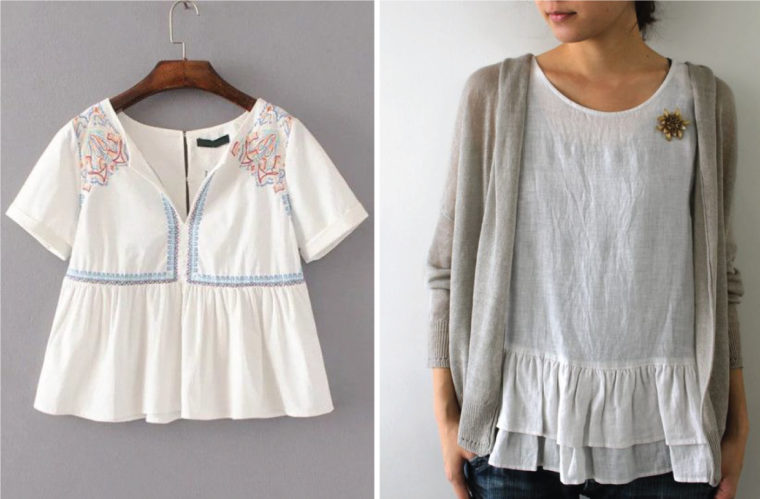 As for the Gelato Dress, I also like the idea of adding a casing for a drawstring like the one below, left. Or a centered inverted box pleat like below, right. (Although this one is too voluminous for my taste. You can get a better fit through the upper body and it will look much nicer.)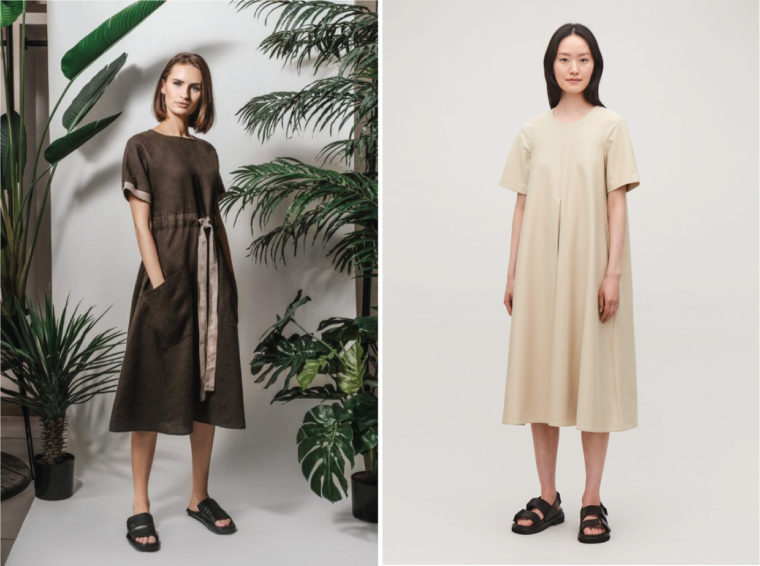 On a slightly different topic, S and I are headed back to the states in July for a family trip. We're so happy that we'll have a few days in New York to catch up with friends and do some fabric shopping before heading to Colorado to meet up with my family. (Did you know that I worked in the Flatiron Building for several years? My office was on the very top floor–those tiny windows.)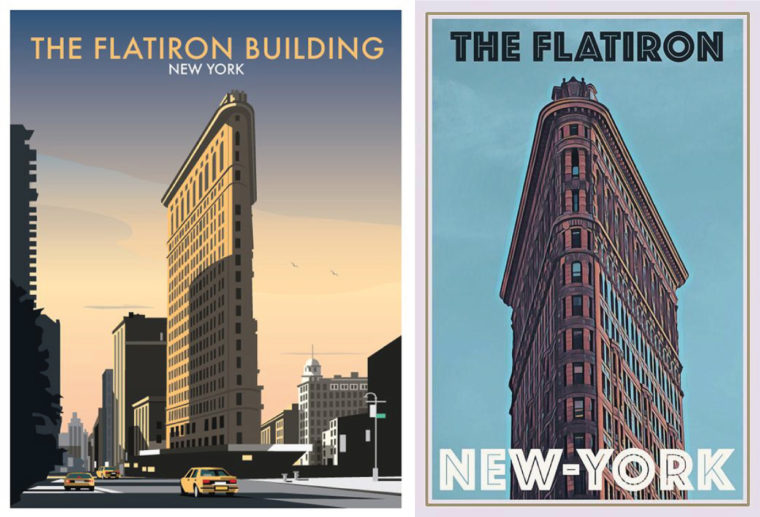 Twitter Follow
If you enjoy a little history with your fashion, you'll want to follow Worn on this Day, which highlights an item of clothing every day with a bit of its history. So interesting!
Weekend Reading (and Listening)
We've got all sorts of good things planned for you next week, including a video to help with sewing the armholes on the Rush Hour Dress. Once you've tried this you're going to love it, I think!
Meantime, have a great weekend.