You voted and we listened. We are happy to announce that we will be hosting a Liesl + Co. Gelato Blouse + Dress sew-along in mid-June. We hope you will join us! Get your pattern and fabric now, so you're ready to sew with us in a few weeks.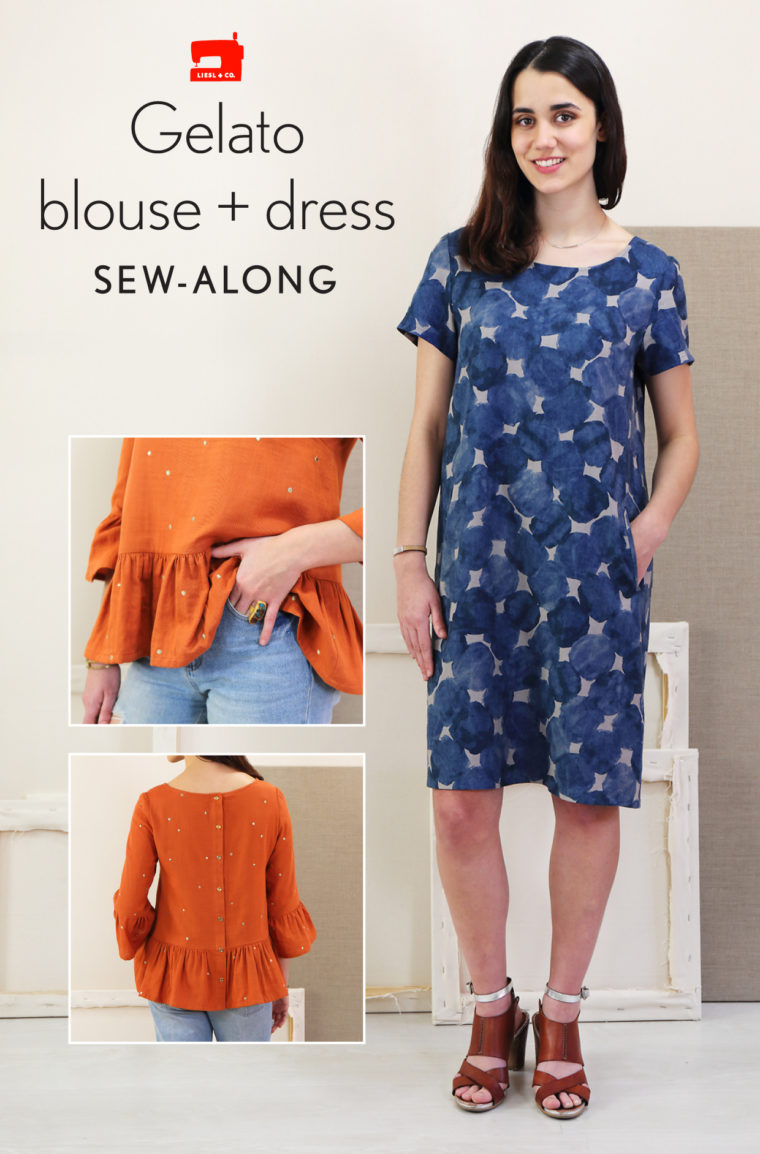 Be sure to check out Liesl's introduction post where she offers lots of fabric as well as styling ideas.
Description
Relaxed pull-on peplum blouse and A-line dress feature a scooped neck and bust darts. The blouse, View A, includes ruffled peplum and sleeve as well as a button-placket back detail. The A-line dress, View B, includes short sleeves, double-welt angled front pockets and a center-back seam. You'll find so many ways to sew this versatile pattern, which also includes detailed instructions for doing a full bust adjustment.
Suggested Fabrics
Suitable for a wide range of light- to medium-weight woven fabrics with medium drape like quilting cotton, chambray, voile, lawn, shirting, poplin, broadcloth, linen, rayon, silk shantung or dupioni, wool suiting, and lightweight jacquard.
Gelato Blouse + Dress Sew-Along Schedule
Liesl will kick off the sew-along on June 12 with two days of introduction to the pattern and tips to help you prepare to sew. The sewing will begin on June 17. We'll sew the whole garment in one week according to this schedule.
June 17: Prepare the back placket (view A), Assemble the back (view B), Close the darts, and Sew the double welt pockets (view B).
June 19: Finish the shoulders, the neckline, and the side seams.
June 21: Stitch the ruffle (view A), Attach the sleeves, and Finish the blouse/dress.
Will you be joining us for the sew-along? Show us your Gelato Blouse + Dress by tagging your Instagram photos with #gelatoblousedress and #lieslandco. We cannot wait to see your blouses and dresses!
And be sure to order your pattern now so you're ready to go for the sew along. You can get it in either paper or digital format.