We are now wrapping up our Drawstring Bag series. Today's idea is a shoe bag.
A couple of months ago I sewed up a formal Fairy Tale Dress in some raspberry pink fabrics. With the leftover fabrics from that project I made a matching shoe storage bag using the Drawstring Bag pattern from Little Things to Sew. It's the perfect size to store a pair of shoes. By the way, if you are curious to know how I added the iron-on bling, watch this video.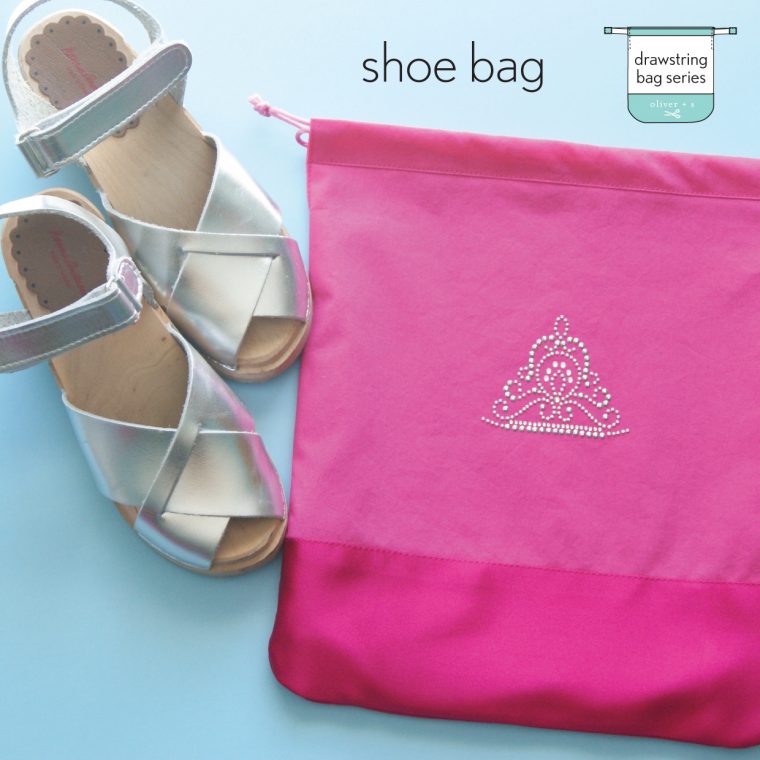 Shoe bags are great because they take up less space than shoe boxes, just a little something to consider when you are thinking about storage and/or travel.
Also in this series