Today we return with our third idea in our Drawstring Bag series. We are delighted to welcome back Meredith. She's no stranger around here, in the past she's shared her favorite pattern and pleated bodice tutorial. You can follow her on Instagram and Pinterest. Thanks for being here Meredith!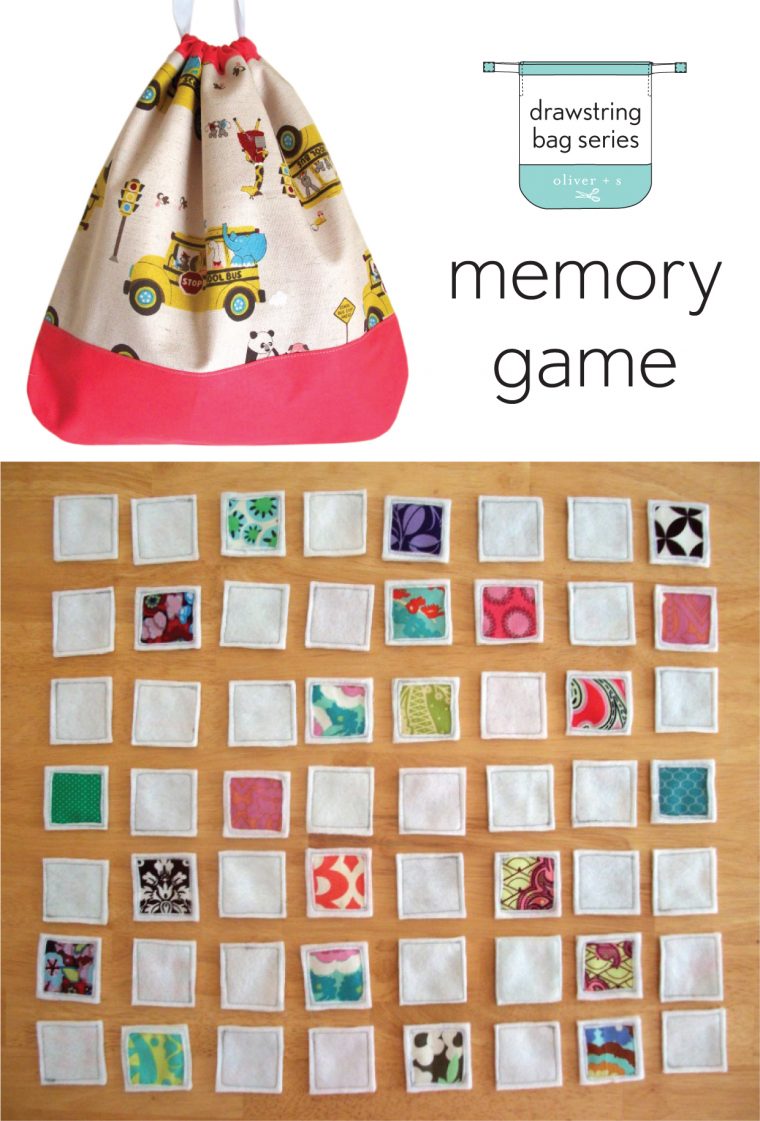 I used the Drawstring Bag pattern from Little Things to Sew to house a memory game I sewed for my daughter using scraps of fabric. I made no changes to the original pattern since it was just perfect to begin with! The outer fabric is a playful canvas from Kokka, and the contrast fabric on the base and lining of the bag is a great, bold solid from Free Spirit. This simple-to-sew bag has been a great way for my child to keep track of all these little game pieces.
Thanks Meredith!
To see another example of a memory game, click here.
Also in this series