Here's an idea for your next party. Try sewing up some party bags or goodie bags (you know, the "going home" bags for your party guests) using the Drawstring Bag pattern from Little Things to Sew. You can customize them to go along with the theme of the party.
I sewed a bunch of goodie bags using different cat fabrics and made them into string backpacks. I know what you are thinking: crafty mother overkill. But the project doesn't have to be too overwhelming; just skip the lining for a quicker project or better yet just sew it up using the lining pattern.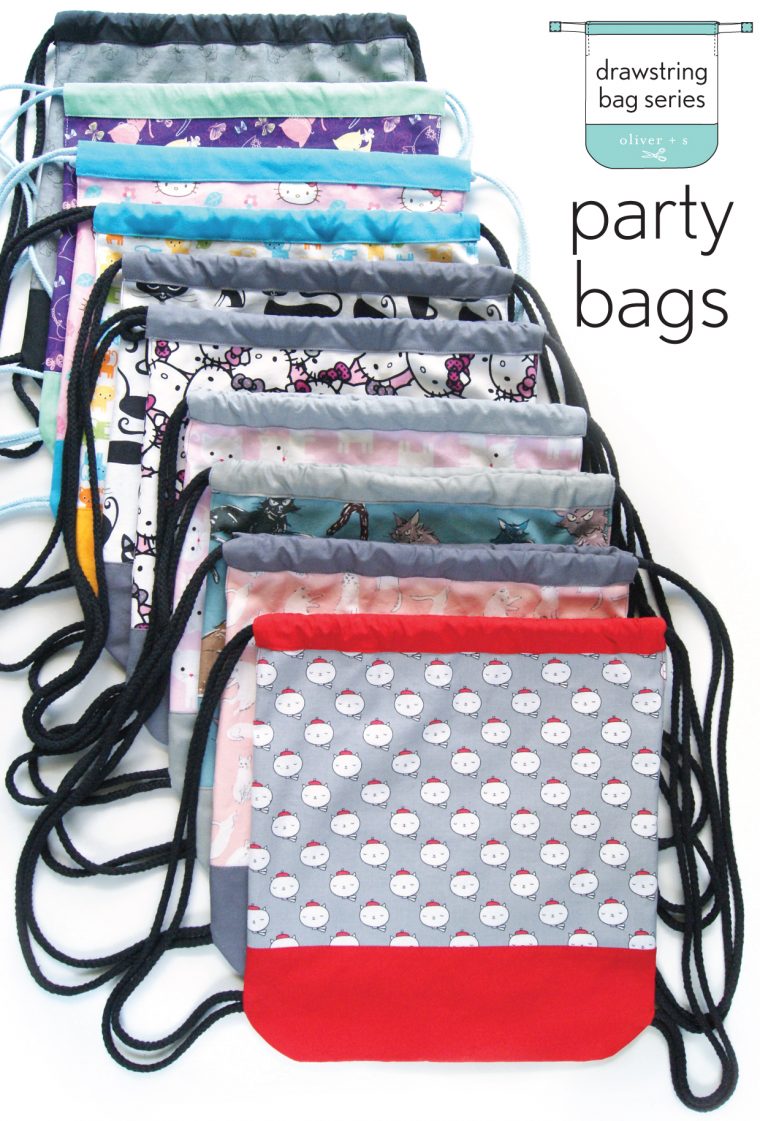 Speaking of parties, why not try using drawstring bags instead of paper gift bags the next time you give a gift?
Also in this series