It's finally spring! It's a beautiful time of year where every thing seems to come to life. So dust off the sewing machine and get into the swing this spring.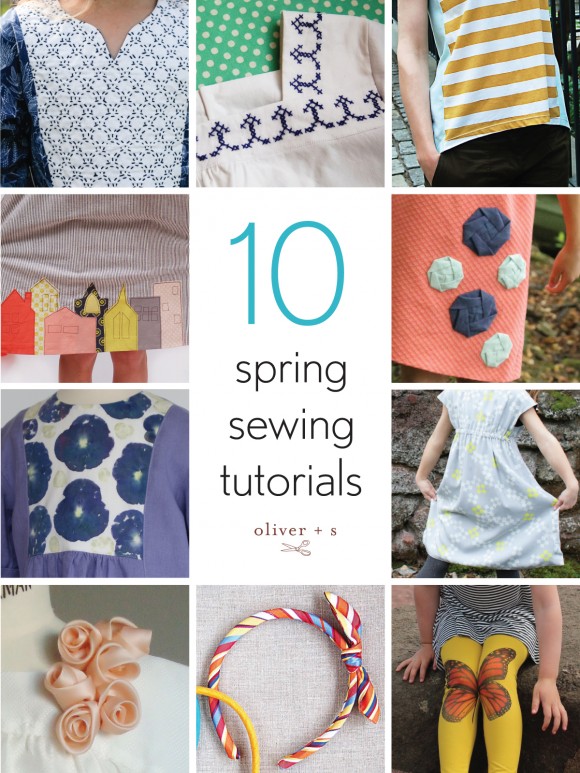 Here are ten favorite spring sewing tutorials that will have you catching spring fever in no time.
1) Flowers are blossoming everywhere! Try making these origami roses to add some floral embellishments to your next Roller Skate Dress.
2) Here are more budding flowers, but this time dior roses. They look absolutely lovely as an embellishment on an Ice Cream Blouse.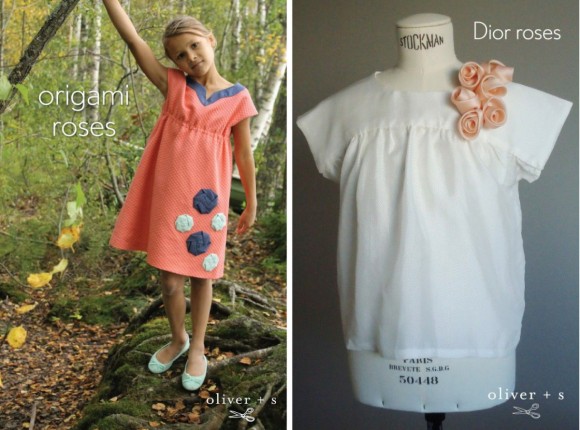 3) Create a bouquet of spring on the front yoke of a Hide-and-Seek Dress. You can achieve that by gathering some eye-catching pansies and using our flower pounding technique tutorial.
4) This is when the earth comes alive, including butterflies. Learn how to add an iron-on image to the knees of a pair of Playtime Leggings. They make the perfect garment for transitioning into warmer weather.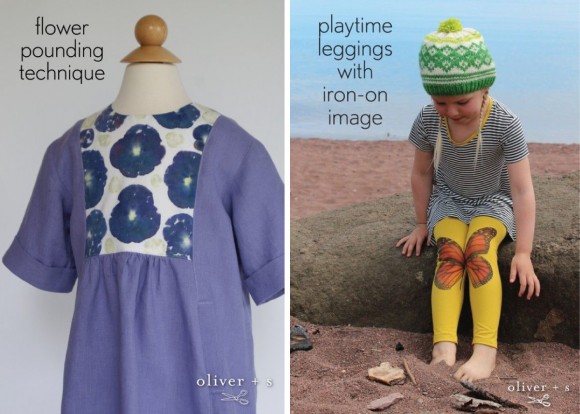 5) Try adding a colorful raw edge house appliqué to make a sweet as can be Roller Skate Dress.
6) Add a fresh new look to the front yoke of a Hide-and-Seek dress using our sashiko embroidery tutorial.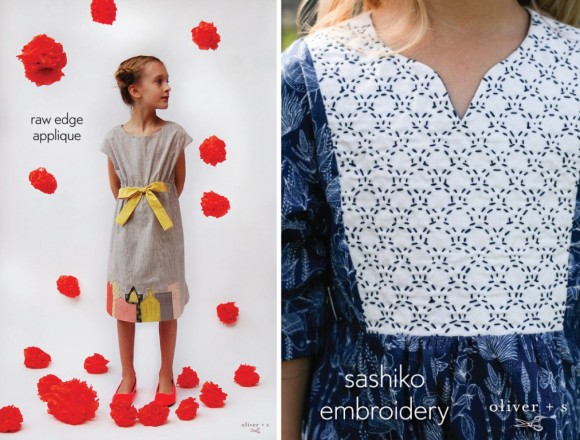 7) For a fun nautical look, check out our cross-stitching with waste canvas tutorial. It adds a cute element to a Croquet Dress.
8) It's time to put away your winter clothes and start thinking about short sleeves. Try this high-low hem color blocking tutorial for your next Woman's Metro T-shirt.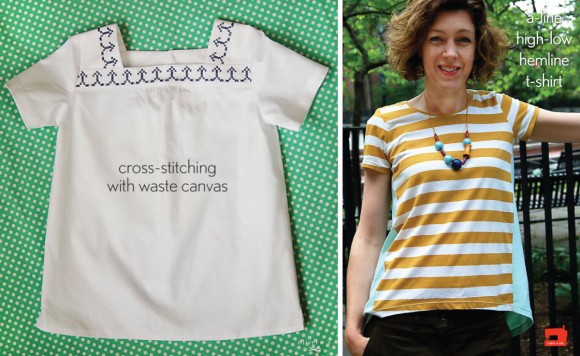 9) Freshen a look (with a new hair accessory) by creating these easy to make fabric-covered headbands.
10) Step into spring with a new reversible Roller Skate Dress.