Just a friendly reminder that the Gallery Tunic + Dress sew-along is beginning today, and it's not too late to join. Order the digital pattern, and you can be sewing in just a matter of minutes!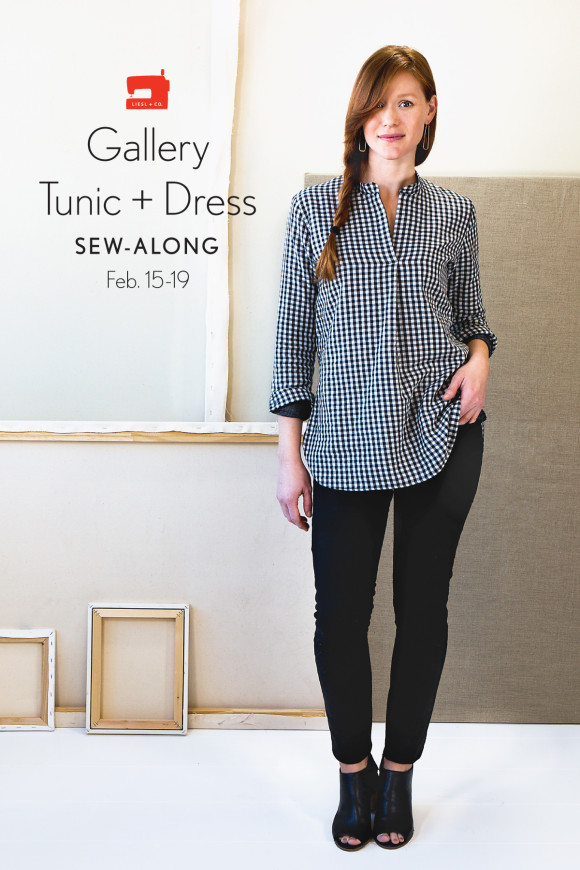 It's really a sewing pattern you'll love and use, and make it your style. Who's sewing along with us this week?
If you'd like any inspiration for fabrics for this project, have a peek over here. Also check out Liesl's styling inspiration post. Sew along with your friends, if you haven't already checked out what the panelists have planned, have a look from: Carmen, Kristi, Lori, Rachel, and Sara.
Here is the daily plan for this week's Gallery Tunic + Dress sew-along:
Day 1 (today): Prepare the tunic/dress back
Day 2 (Tuesday): Assemble the placket
Day 3 (Wednesday): Prepare and attach the collar
Day 4 (Thursday): Attach the sleeves and pockets and sew the side seams
Day 5 (Friday): Sew the sleeve cuffs, hem the tunic/dress, and finish the sleeves cuffs
Join us over in the Discussion Forums Sew Alongs group for Day 1.
And when you have completed your Gallery Tunic or Dress, post a photo of it somewhere, then include it in linky party right here.