Once you start sewing patterns that call for knit fabric you are sure to make at least one t-shirt. And you will quickly discover that sewing a t-shirt is fun and easy!
Once you've got sewing a basic t-shirt down, you might be interested in changing it up a bit by adding your own personal touch or altering a certain aspect of it.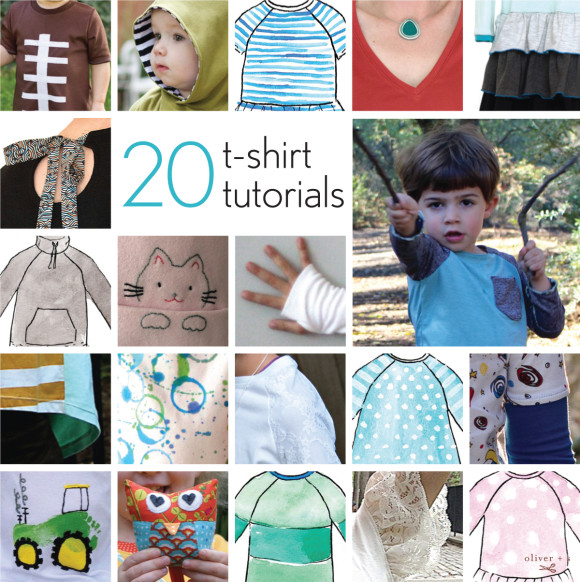 We sure have had a lot of tutorials pertaining to t-shirts on the blog these past few years. They use the School Bus T-shirt, Field Trip Raglan T-shirt, Lunch Box Tee, or Woman's Metro T-shirt patterns. Here's a long list of twenty t-shirt tutorials for you today. Enjoy!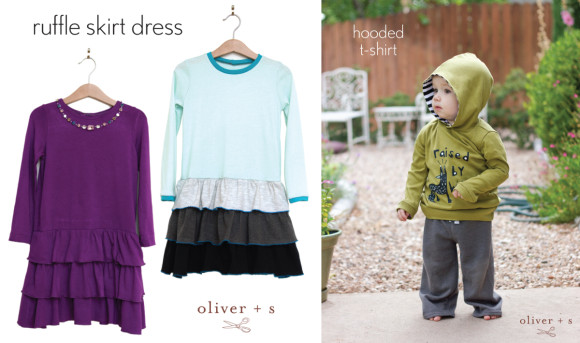 1) Ruffle Skirt Dress
2) Hooded T-shirt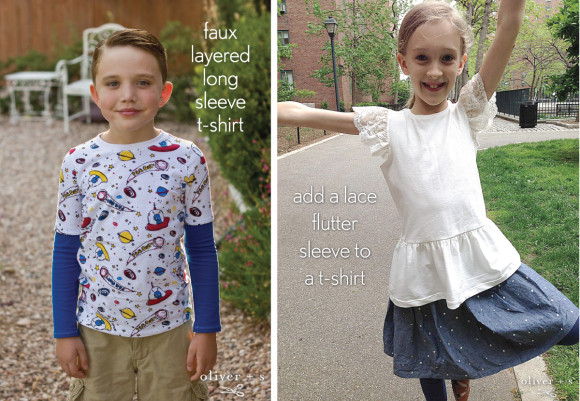 3) Faux-Layered Long Sleeve T-shirt
4) Lace Flutter Sleeve T-shirt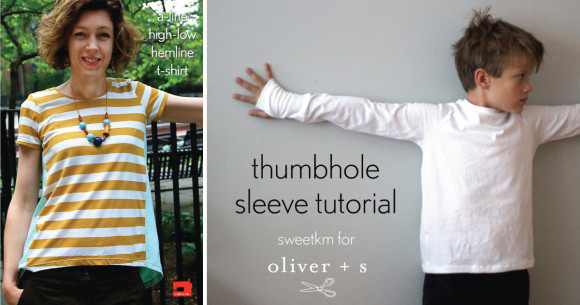 5) A-line High-low Hem Color Block T-shirt
6) Thumbhole Sleeve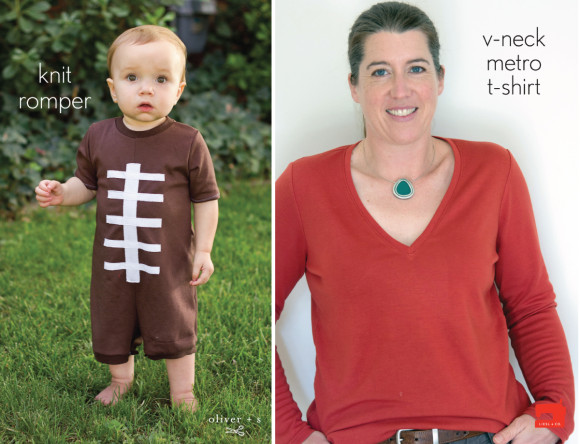 7) Knit Romper
8) V-neck T-shirt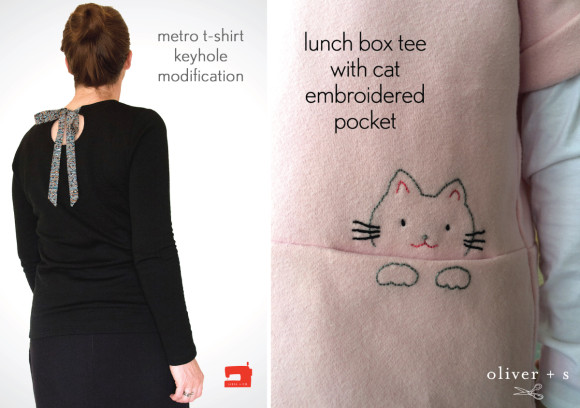 9) T-shirt Keyhole Modification
10) Embroidered Cat on Lunch Box Tee Pocket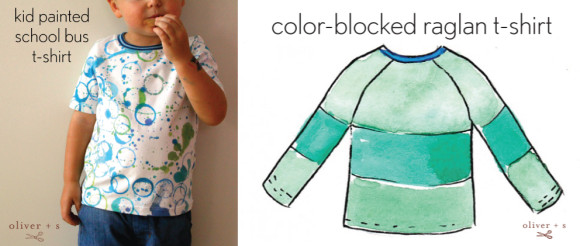 11) Kid Painted School Bus T-shirt
12) Color Blocked Raglan T-shirt

13) Peplum Ruffle Raglan T-shirt
14) Short Sleeve Raglan T-shirt

15) A-line Raglan T-shirt
16) Funnel Neck Kangaroo Pocket Raglan T-shirt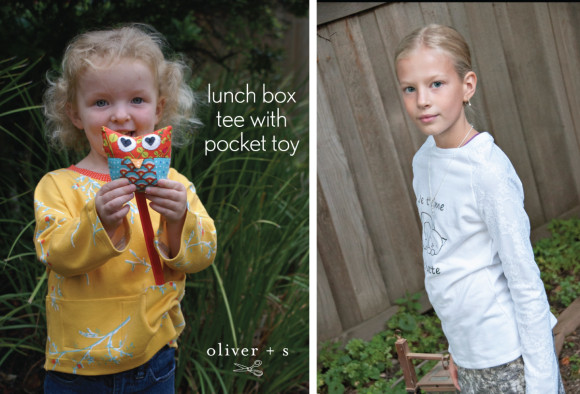 17) Lunch Box Tee with Pocket Toy
18) Lace Overlay Sleeves on Raglan T-shirt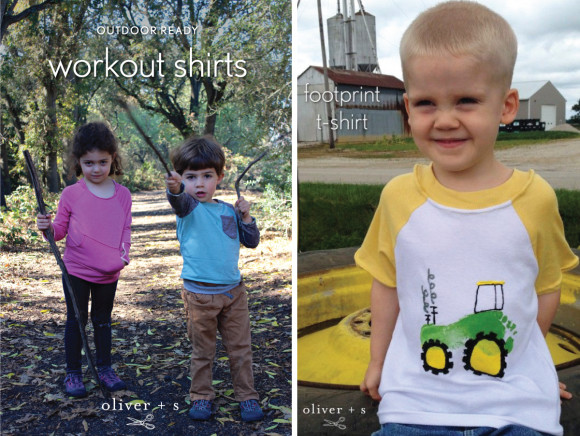 19) Workout Shirts
20) Footprint T-shirt