Our Instagram hashtags are full of beautifully fitted dresses, stunning tops and adorable prints. It must be time for another round-up of your projects!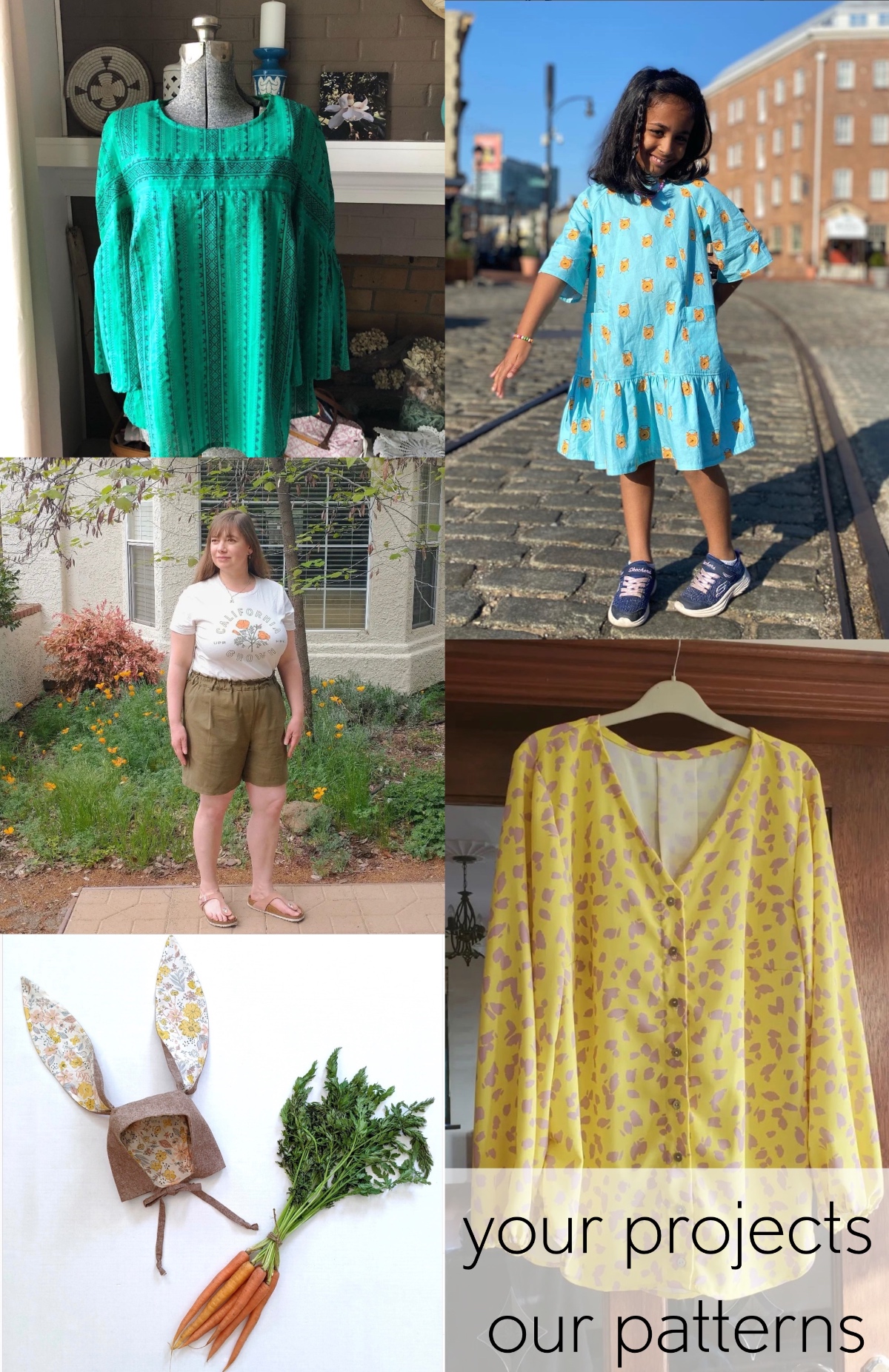 We found a veritable rainbow of beautiful fabrics made up into Liesl + Co. patterns.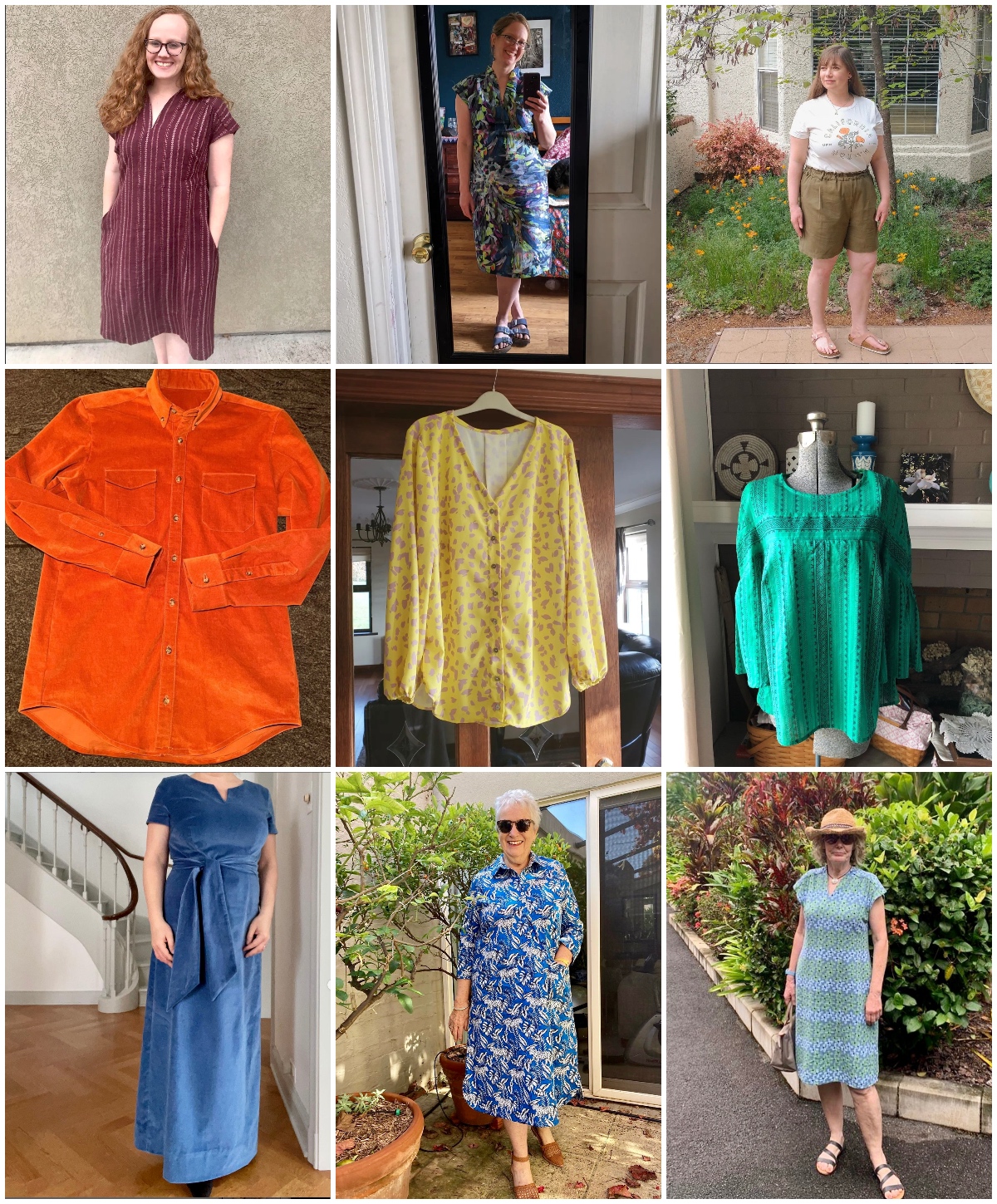 Top row, left to right: 1) We love the fabric @sew_scrummy chose for her Fira Dress. 2) @knitaprettysight is ready for spring in another beautiful Fira Dress. 3) Doesn't @lotuspeachblog look fabulous in the new Lisboa Walking Shorts?
Midlde row, left to right: 1) We are seriously crushing on this stunning corduroy All Day Shirt by @anniesewandsew. 2) This crepe Geneva Blouse by @sewsherriesew looks perfectly drapey and easy to wear. 3) We just adore the vivid color of this Afternoon Tea Blouse by @rosecoloredquilts.
Bottom row, left to right: 1) This idea by @kmc.laowai to make a floor-length Bistro Dress in velveteen is so clever. 2) @vigbart is so chic in her Gallery Dress. 3) @juliajones7771's gorgeous Fira looks like a perfect vacation dress.
There were also some gorgeous colors and fetching prints on the Oliver + S side: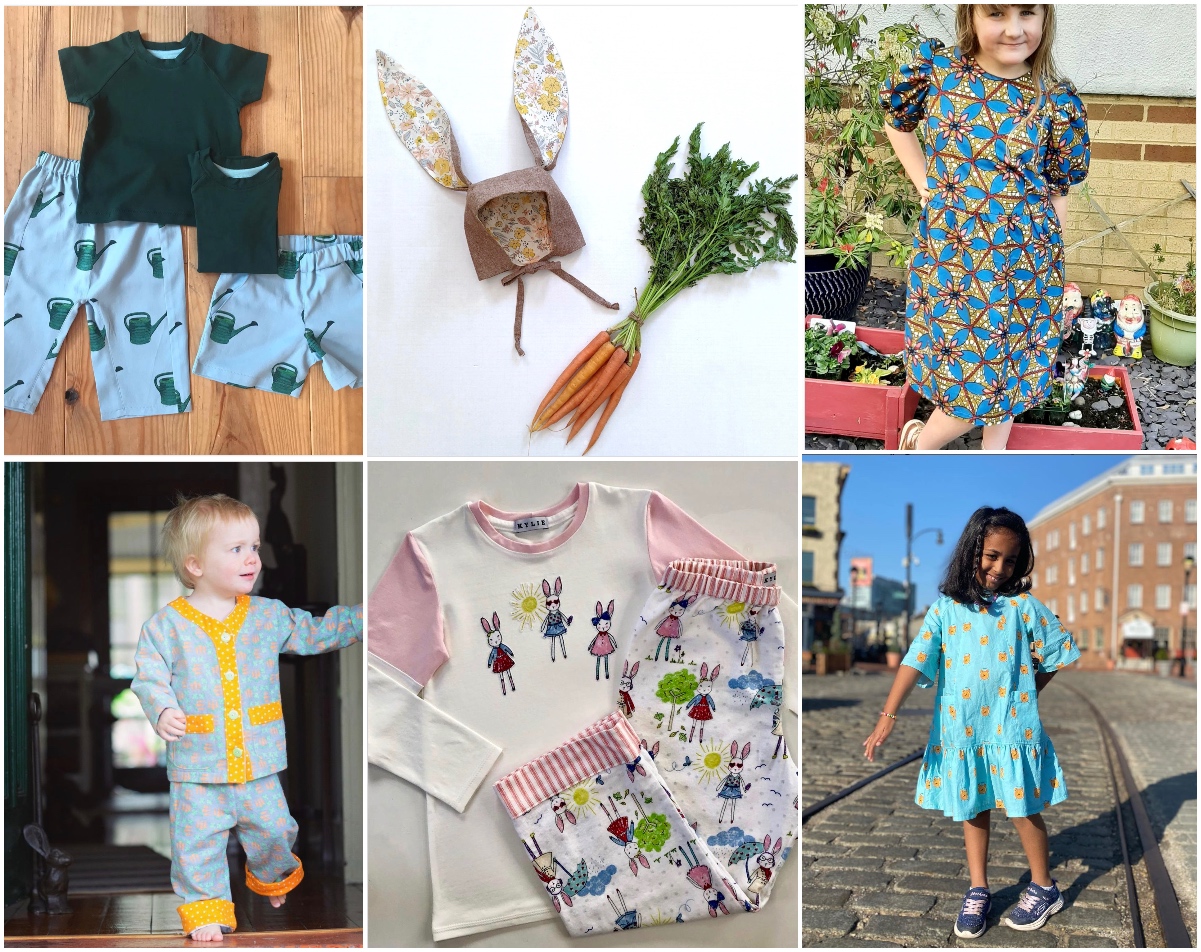 Clockwise, from top left: 1) We just love the adorable print on these Lullaby Layette pants by @aletteschaap. 2) @i.did.this.stuff turned the Cozy Winter Hood pattern into an adorable bunny rabbit. 3) This Building Block Dress by @cham.west looks so grown up. 4) I just love the colors of these cozy flannel Sleepover Pajamas by @create.nic. 5) How adorable is this pajama set featuring Sleepover Pajama pants by @paintmyquilt? 6) This Carousel Dress by @floating_light looks like a perfect little girl's garment.