This fabulous tribute to Liesl was written by our long-time contributor, Shelley.
Over the years that I've been reading the Oliver + S blog and following Liesl + Co. on social media, I've often been inspired by a style, or a particular fabric, or even just a new way of wearing something I might already have.
And on a few occasions, I've just thought that what I want is That. Exact. Outfit.
So here I am to explore that line between where imitation is a sincere form of flattery and where it's maybe a bit weird! Tell me it's not just me… I mean, we all want to be a bit more Liesl, don't we?*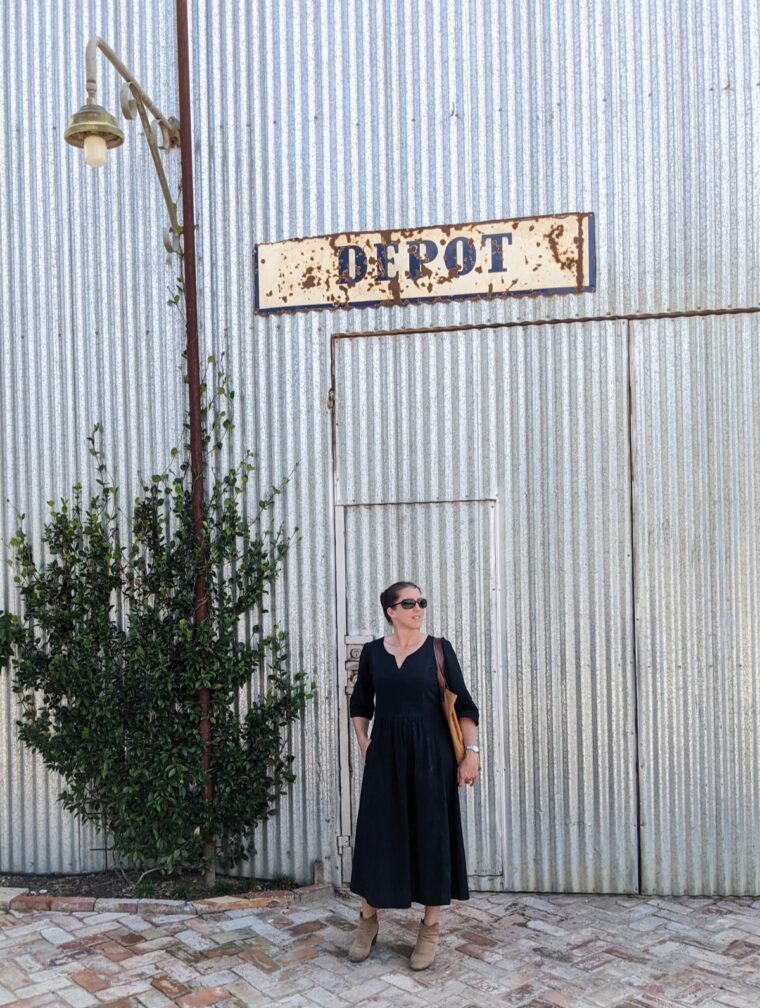 I've been wanting a black Cinema Dress since the pattern was first released in 2014. Every now and again I see a photo of Liesl strolling somewhere lovely in her black linen Cinema Dress and I'm reminded of how much I covet that outfit. Finally, I made myself one and I love it. Since I dropped all pretense of being cool at the start of this blog post I'm also going to confess that I bought these boots after seeing a similar pair that Liesl was wearing one time. Needless to say, I love them too.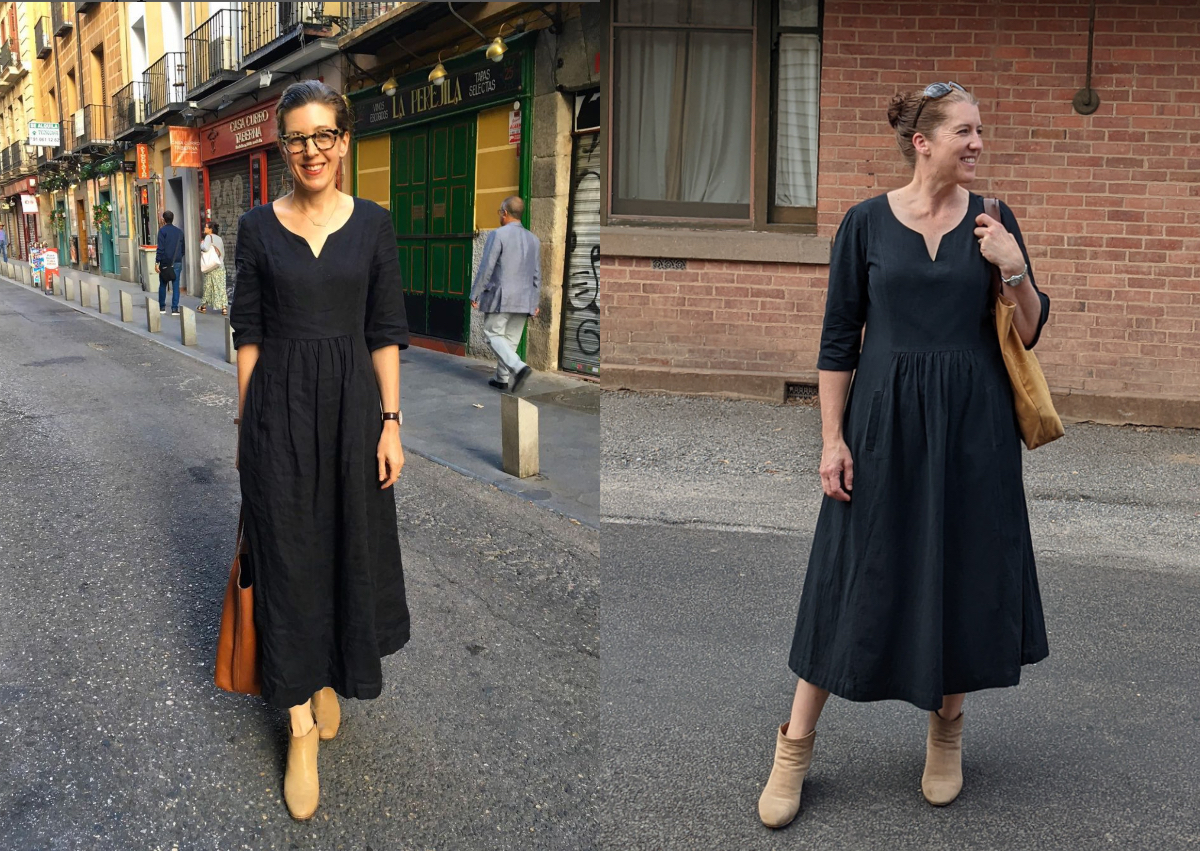 Recently I was inspired to straight out copy Liesl again when she made a Classic Shirt dress with popover placket. I was also very taken with the double welt pockets that she added to a different Classic Shirt. When I found this two-sided double gauze I thought I'd combine the two ideas into one garment.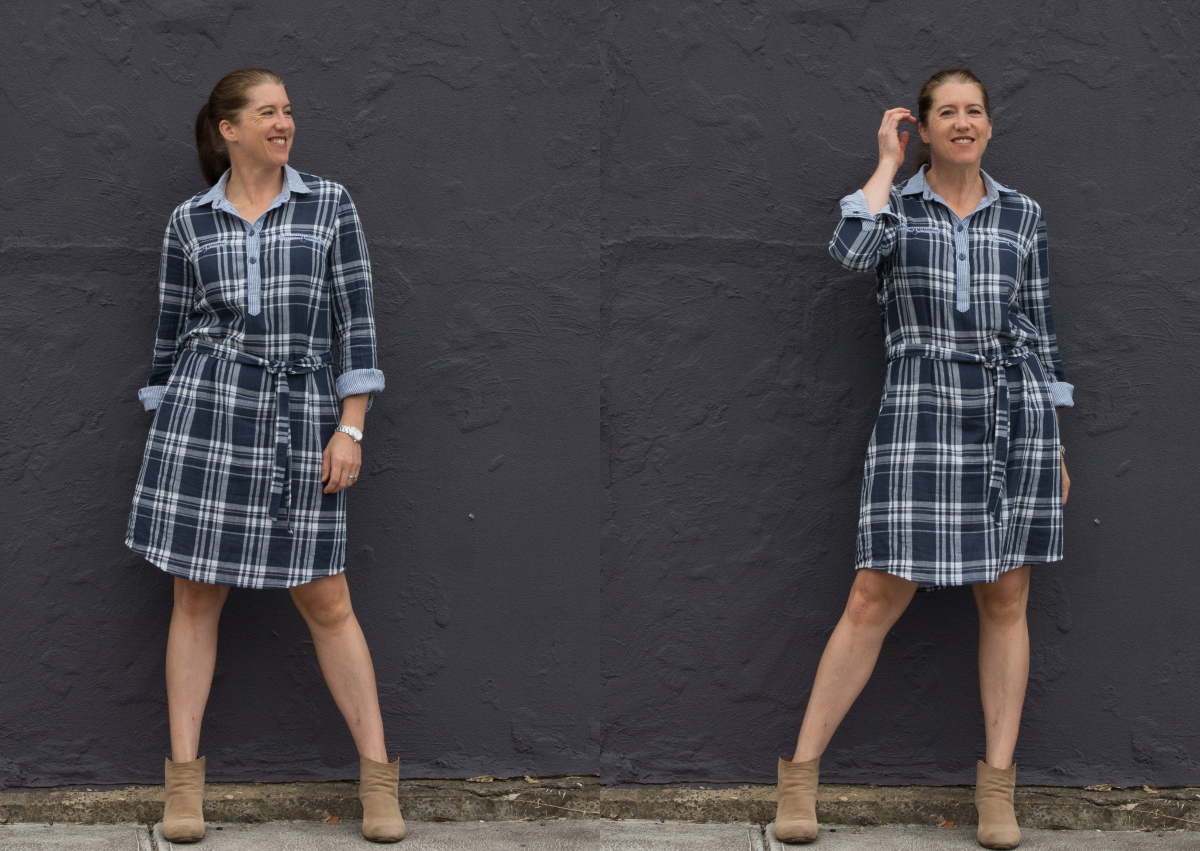 Maybe I can blame the shiftiness of cotton double gauze, but my first attempt here at double welt pockets isn't the neatest. Which brings us full circle to the complete version of the Oscar Wilde quote I alluded to earlier: "Imitation is the sincerest form of flattery that mediocrity can pay to greatness."
To try and get a bit closer to the "greatness" I aspire to, I've had another go at double welt pockets and have a tutorial to share with you soon.
Now that I've gone first and possibly embarrassed myself more than I need to, it's confession time. Have you ever taken inspiration that little bit further and recreated something for yourself? Do tell …
*This blog post was concocted by me, approved and edited by Masha, and possibly snuck past Liesl without her knowledge …