Hello friends!
I mentioned last week that I've been having fun playing with our Classic Shirt lately, trying some different variations. Here's another one I finished recently.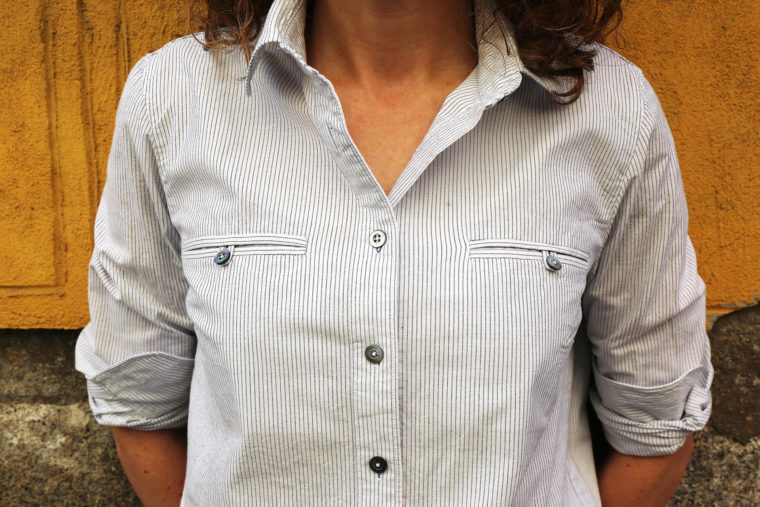 For this shirt I used the double-welt pocket technique from our Gelato Blouse + Dress pattern instead of the various pocket options included in the pattern itself. It wasn't too difficult, and maybe one of these days when I have more time I'll give you a tutorial.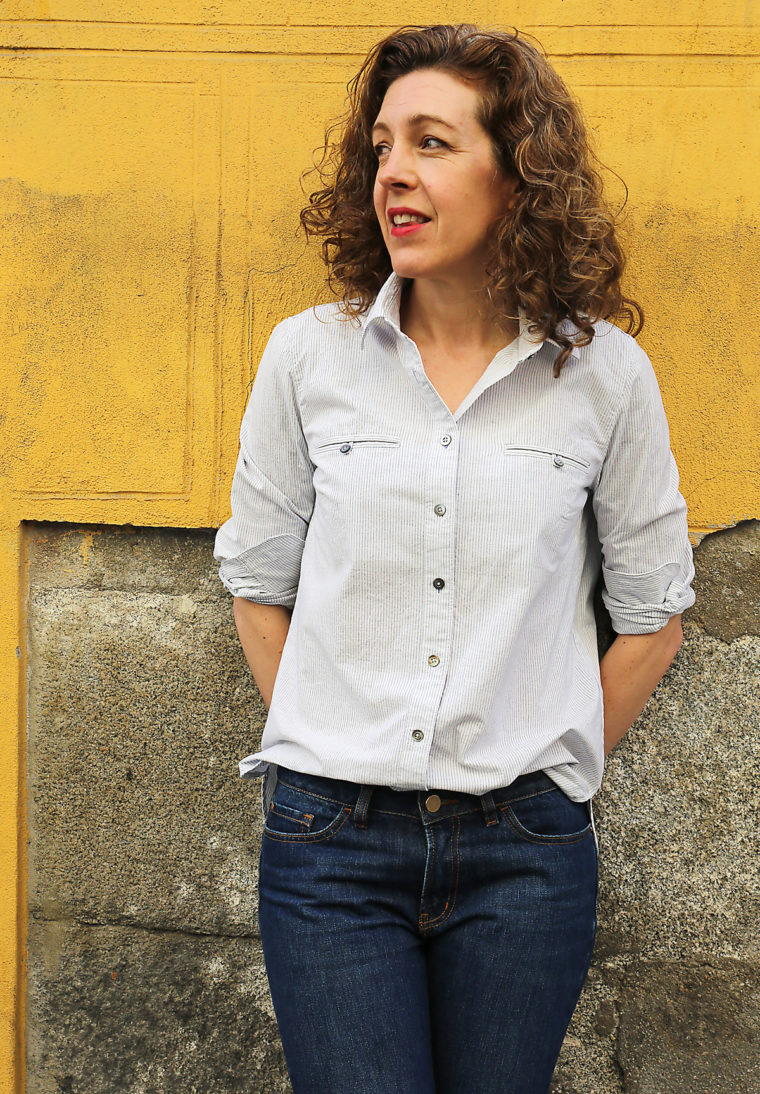 The fabric was an inexpensive yarn-dye shirting that I found on the remnant table at one of the shops here in Madrid. I fell in love with it instantly. It's on the heavier side of shirting-weight fabrics, so it will probably need to wait until fall before I can wear it. But that gives me something to look forward to, right?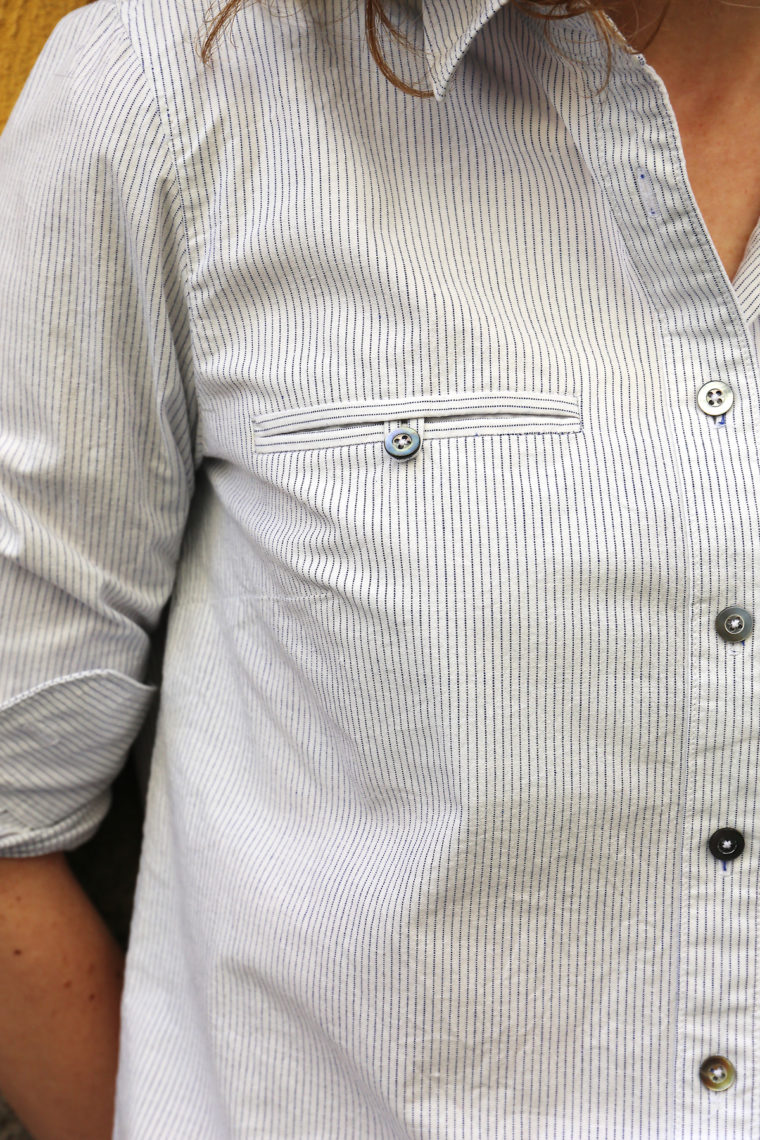 I never button the sleeve placket on my shirts so I left off the button and buttonhole this time. I think I'll probably keep doing that in the future, since I don't miss it at all, and it can be difficult to find a smaller matching button for that detail anyway.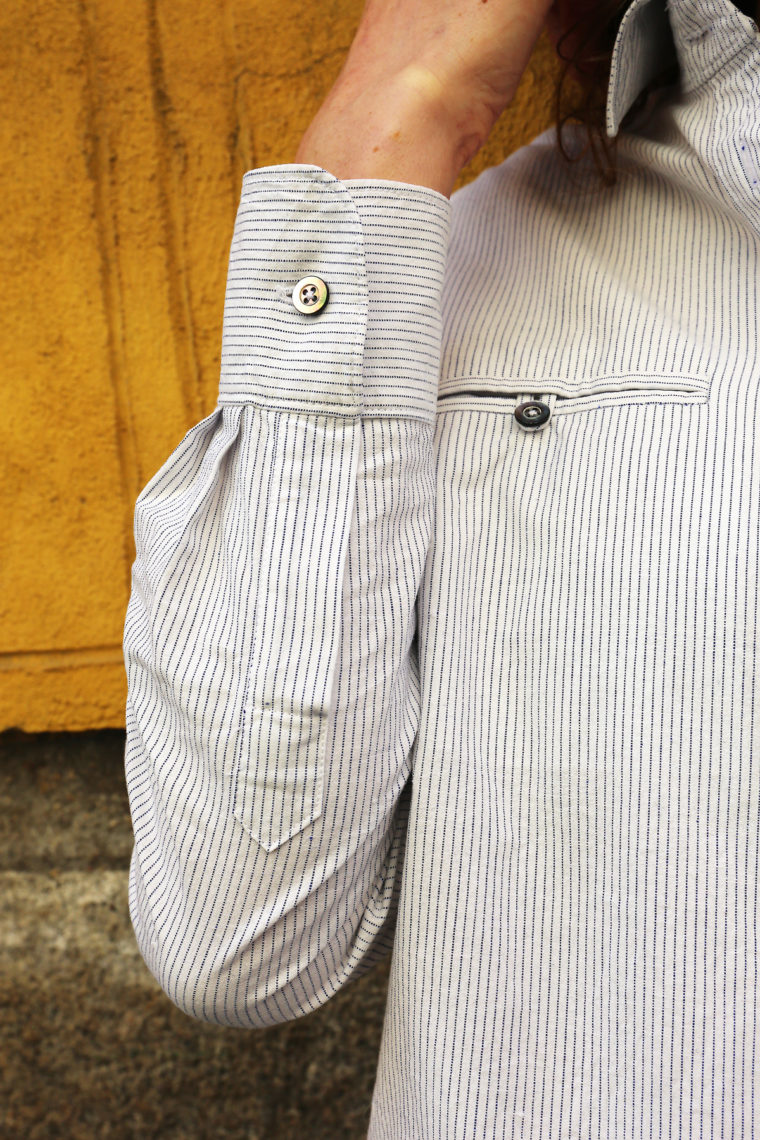 You can pick up your own copy of our Classic Shirt pattern right here. I'll show you another way I customized this pattern very soon.