Last week we dug up some holiday sewing inspiration for the little ones. Today it's your turn. Time is ticking, but it's not too late to whip up something festive for yourself.
The styles in this post from the archives are all great choices for something that feels a little fancy. For example, we still really love the spangly bronze Everyday Skirt Claire sewed a few years ago. Top a festive skirt with a simple knit top for understated glamour, or get a little dressier.
Liesl's altered Bistro Dress is understated and luxurious at the same time.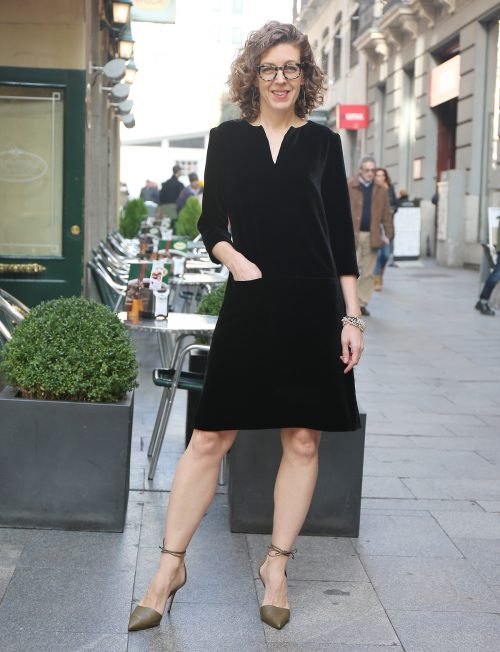 Jennifer made the ultimate secret-pajamas dress using stretch velvet and two of our patterns: the Easton Cowl-Neck Tee and the Kensington Knit Skirt.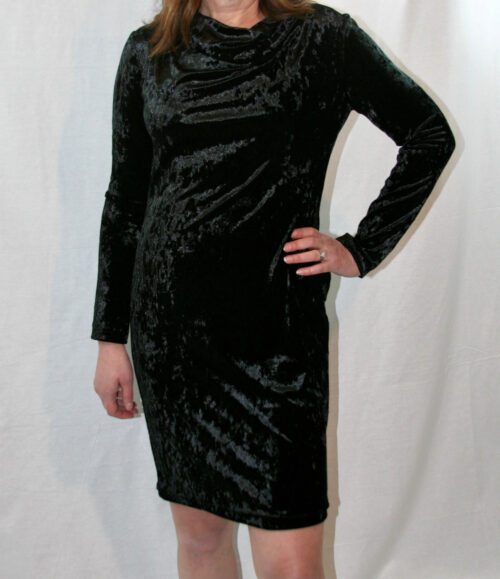 And speaking of stretch velvet …
If you're more into comfort than glitz, you still may appreciate this post from last year about sewing festive loungewear.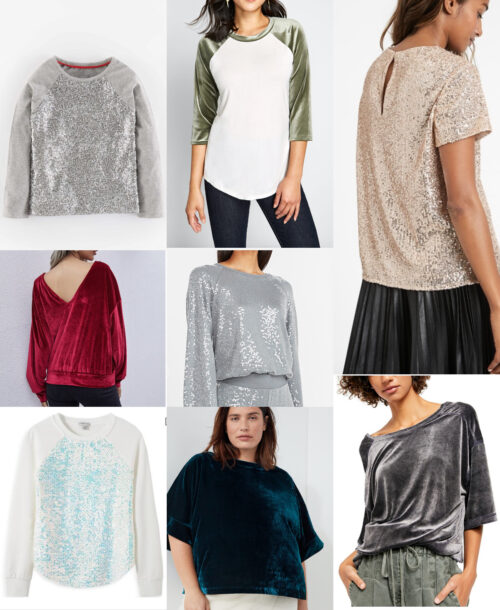 Interested in sparkle but scared of sequins? You might want to check out this post, which has lots of helpful tips.