I promised I would show you this dress when I finished it, so here it is! This exactly the same Liesl + Co Bistro Dress with alterations I showed you last week, but this time I sewed it in silk velvet. (I also made the neckline higher, since it was really bugging me that I forgot to do that on the first dress.)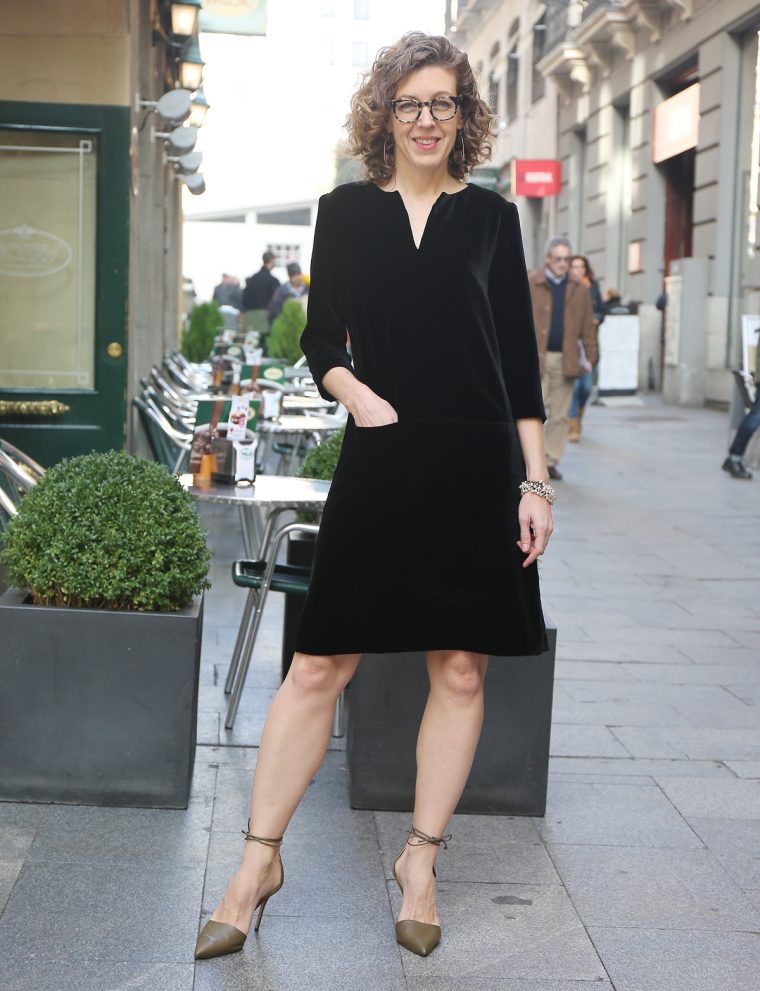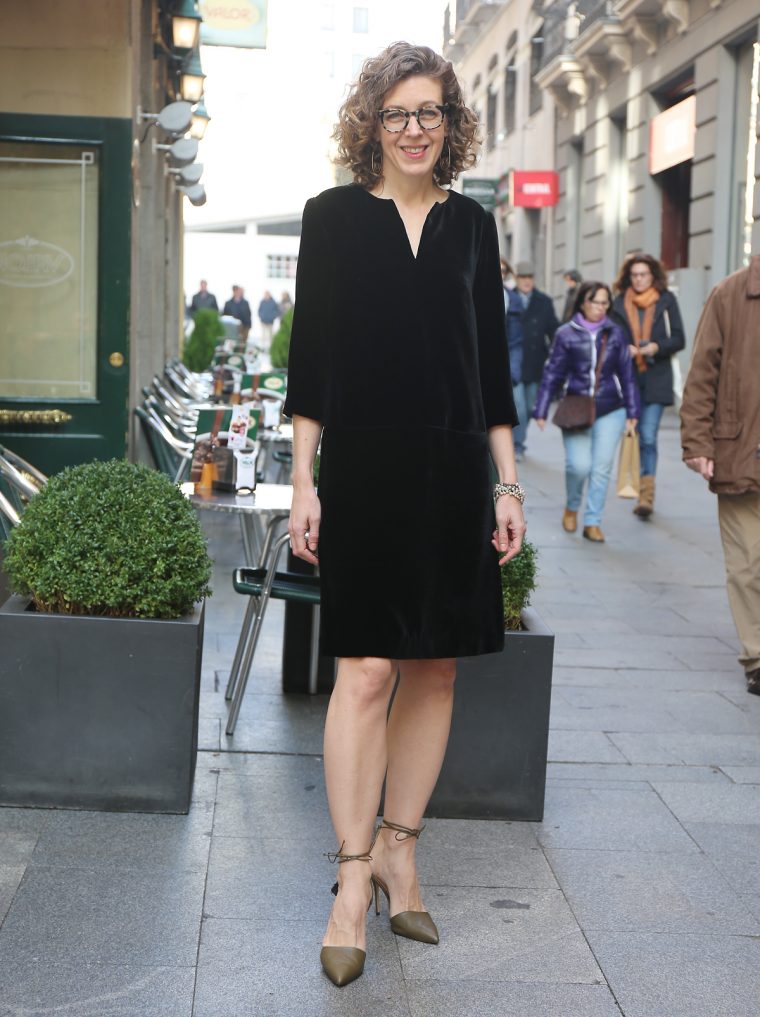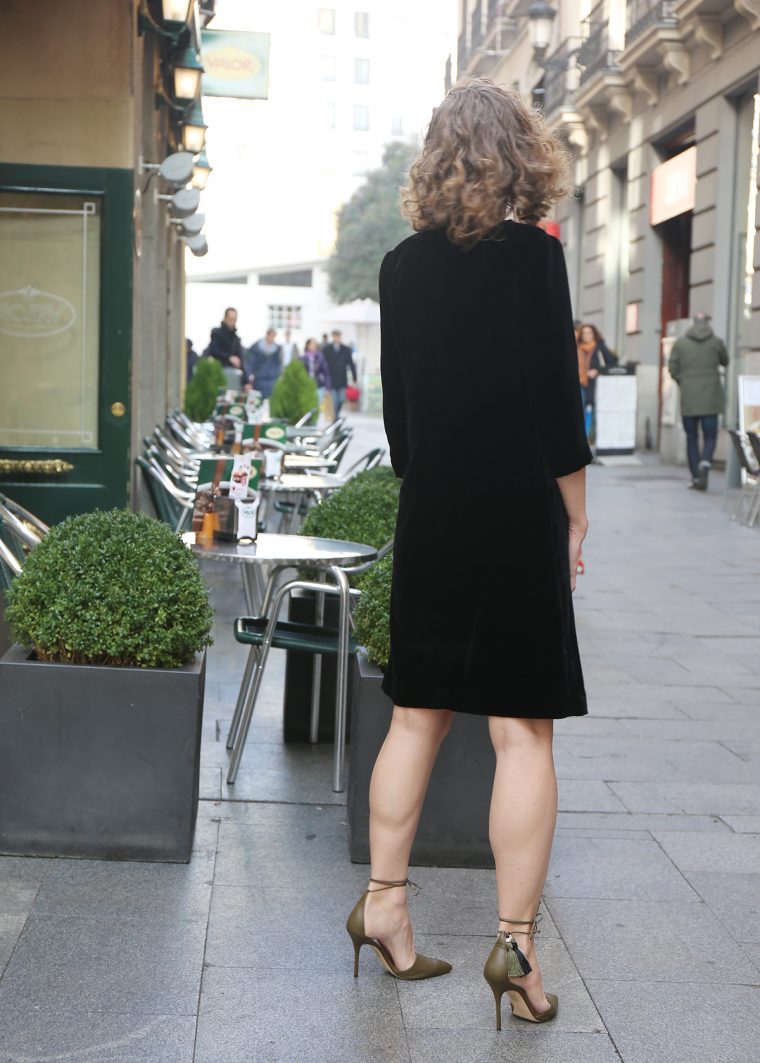 I've sewn a lot of velvet, but I've never sewn silk velvet so I took my time with this one to be sure it turned out perfectly. And I must say that I'm really pleased with it! It feels so, so good to wear. The fabric is soft and drapey and luxurious. And at $40/yard at Mood (I needed 2 yards), it still cost less than a dress of much lower quality at most stores.
Technical details:
I hand basted every seam before I sewed it. Every. Seam. It took a little while but was so, so worth it since it prevented the fabrics from shifting. When I sat down at the machine I could sew knowing it was safe. The edges of the fabric curled a bit, but it wasn't too difficult to sew since I had already done the hard work by hand.
I also used a walking foot, just to be sure.
I fully lined the dress and also included the neck facings to add stability and body at the neckline. The facings were cut from the same black sateen as my first dress, since I was pretty sure the sateen would add the right amount of structure to the neckline. The lining is Bemberg, which I'm having trouble finding in Spain. It's become a precious commodity for me, since I love the hand and drape of Bemberg as opposed to most lining fabrics, which can be really nasty. I'm going to start hoarding it when I find it.
I want to add something to help stabilize the front neckline a bit more, since it's still a bit too drapey and has a tendency to open instead of standing up straight. I haven't decided how to do it, but fashion tape isn't an option. (I hate that stuff.) I'm debating boning. Any other suggestions?
I was also worried that the fabric would be too drapey to support the pockets, but I tested some scraps and decided it was fine. I used 1/4″ twill tape to stabilize the seam allowances (see the Bento Tee instructions for details), but otherwise it worked great. I like how they're a subtle detail you almost don't notice at first.
I used a velveteen press cloth and had no trouble at all sewing and pressing the darts. Each time I pressed I took care not to press very hard. In fact, the full weight of the iron never hit the fabric. But honestly, it was much easier to sew silk velvet than everything I read beforehand led me to believe. Don't let the "scary" fabrics intimidate you! Just practice a bit beforehand so you can approach the project with confidence.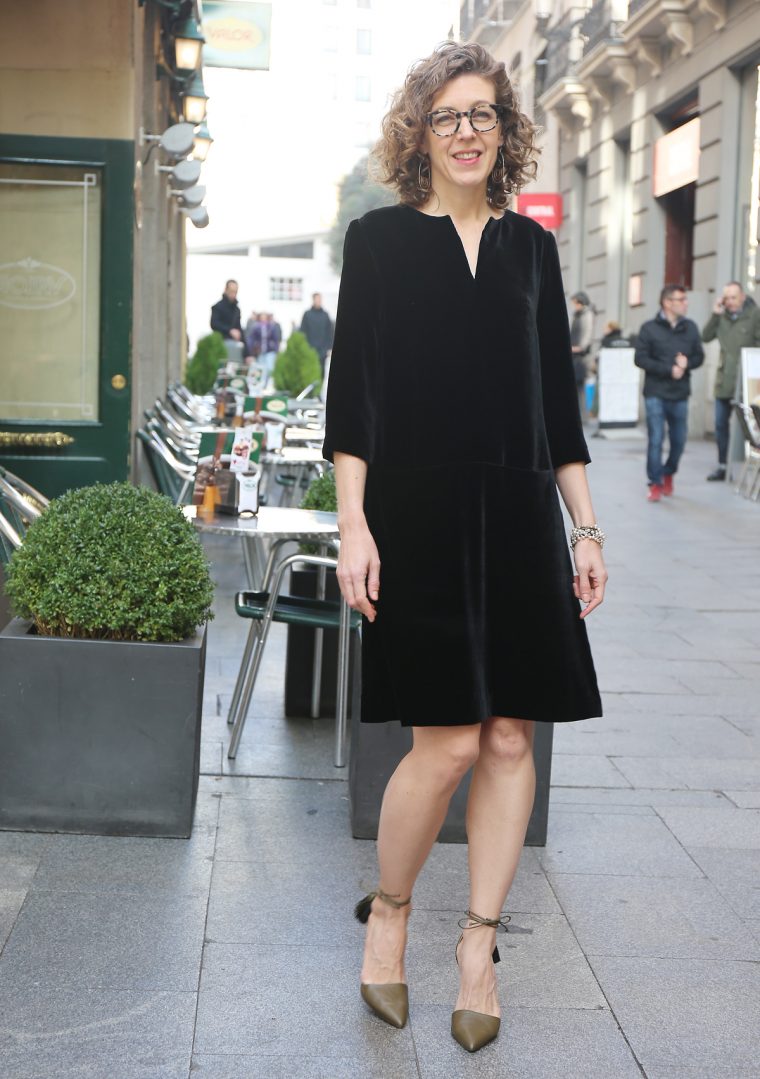 What else? That's about it. Like all my personal sewing projects, this came together bit by bit. Maybe a seam every other day or so, in between all the sample sewing I'm doing for our upcoming spring pattern shoot. It was an easy project. I really enjoyed sewing the silk velvet and found it to be much simpler than I thought.
Now I need someplace to wear it. And don't ask me to walk anywhere in those shoes, OK?
Save